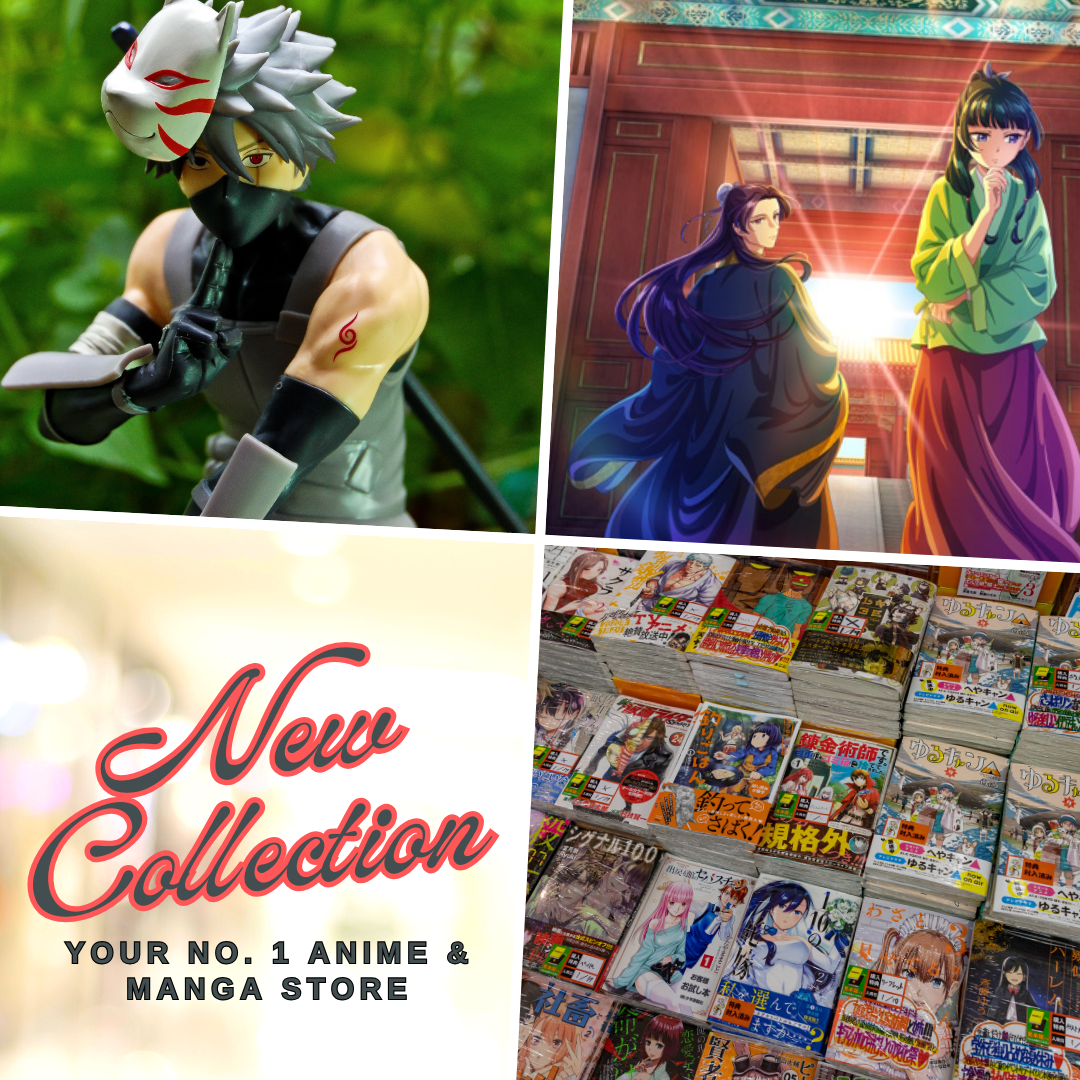 Let's go direct to the point, Chinese anime with OP MC had always been one of the elements that captured the hearts of many fans. For example, I had been enticed into Chinese animation while watching an e-sports donghua that featured an MC whose skills and abilities can be considered a god in the e-sports world.
That is why I know that there are plenty of manhua readers and donghua viewers out there who are also searching for more Chinese anime with OP MC. Yeah, that's a short abbreviation for an OVERWHELMING, OVERPOWERED MAIN CHARACTER. I think this cliche had made Chinese animation quite popular as opposed to the shounen of Japanese animation that featured a story from newbie to godhood.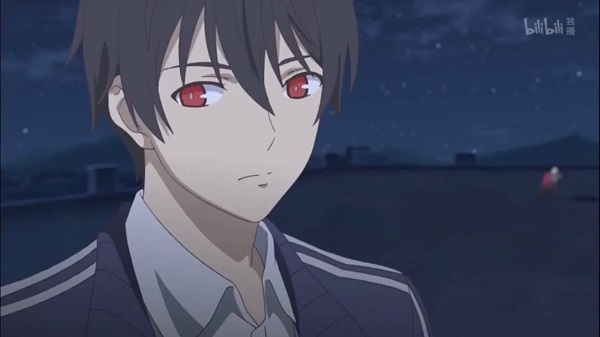 So, what do we usually have for Chinese animation? We had plenty of MC (main characters) that can be considered monsters, gods, and beasts from the very beginning, it might be pure luck or talent, but they are the OP MC that always sparks and captured our interest. And when we speak of OVERPOWERED MC, they are an existence that does not comply with the basic law of the universe, of the world where the story had been set.
In this post, I will be listing 20 Chinese anime with OP main characters from different series and I do hope that you guys might find out which donghua will you be checking out next time after reading this.
The King's Avatar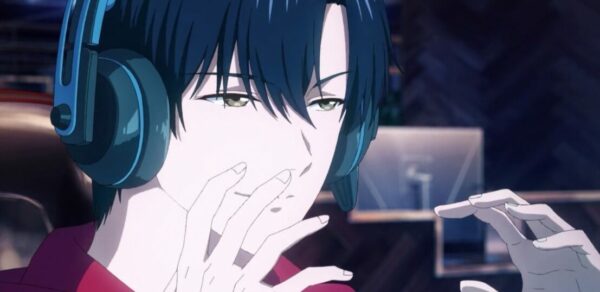 Quan Zhi Gao Shou | First on the list is the Chinese anime that enthralled me to become a donghua fanatic. The King's Avatar features Ye Xiu, an e-sports player with unrivaled knowledge of Glory, he was considered the textbook of the game itself and was admired by many players. The story follows his journey to return to the professional arena after he was kicked out of his former team due to conflict with them. However, the entire experience of following him will only prove his legend and brilliance even further. For bookies, The King's Avatar is often considered one of the gateway series to Chinese animation for many fans.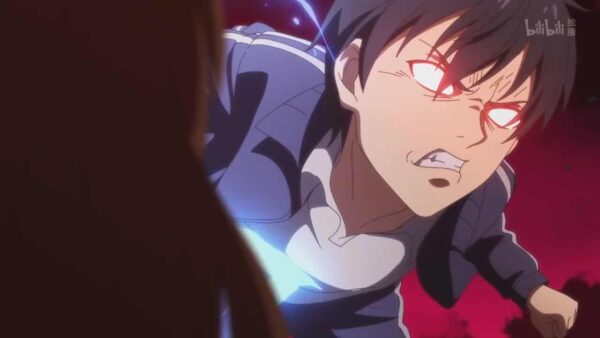 Xian Wang de Richang Shenghuo | Imagine a child single-handedly and nonchalantly defeating a catastrophic demon. Such is the case with The Daily Life of the Immortal King, a Chinese anime with OP MC named Wang Ling who is a genius with the power to steadily achieved a new realm of cultivation in a shorter amount of time than his peers. However, his wish for a simple daily life will be a challenge as he entered high school, how will he keep a low-key high school life is the exciting cliche to be followed from this donghua. If you wish to check the donghua, it is one of the new Chinese anime on Netflix this 2021, so you can watch it there.
Read: The Daily Life of Immortal King Season 2 to release in 2021
Bai Yao Pu | Also known as Fairy Albums, while she's traveling penniless most of the time, Tao Yao is the divine doctor who had the special abilities to heal demons and supernatural creatures up to the extent of mending the rift between humans and the spiritual realm. She's no damsel in distress, she's insanely boisterous and bad-tempered, yet her power and the special role she played among supernatural creatures are worth noting. While she usually loses in gambling, she usually dictates how the story develops to her advantage despite being surrounded by dangerous creatures. If we only talked about feminism and strength, Bai Yao Pu is a donghua where the female MC is strong and does not need any help from men.
Hitori no Shita: The Outcast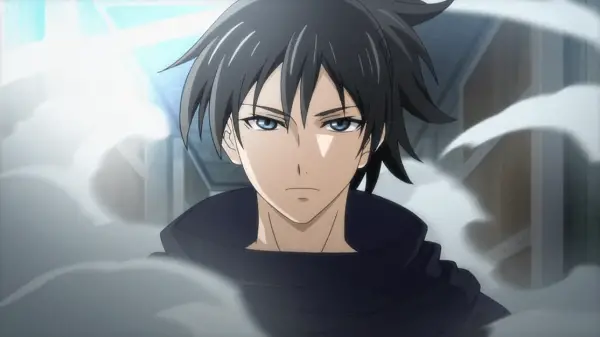 You might be surprised why Hitori no Shita is in this list of Chinese anime with OP MC. While its main character Zhang Chulan had so much potential but he didn't unravel most of it yet. However, did we ever see him lose so badly? Nah, he is the OP MC that we'd like to hang around with, he is crazy, funny, quick-witted, and a battle genius behind that hilarious exterior. He is even more badass when he is with Feng Baobao, another OP character featured in great fight scenes from Hitori no Shita.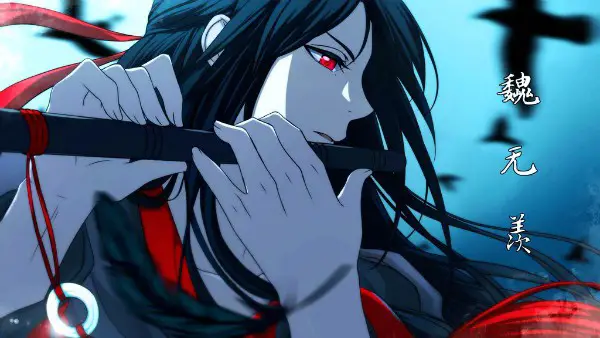 Mo Dao Zu Shi | At some point in time, prior to his demise and reincarnation, Wei Wuxian is a force to reckon with in the cultivation world. The way he ended the life out of Wen Chao is simply satisfying and ecstatic, whoah, that scene alone gives him so much of an OP MC vibe. That is why I am listing Grandmaster of Demonic Cultivation as one of the Chinese anime with OP MC as Wei Wuxian and even Lan Wangji are undeniably cultivation geniuses in their own rights. This is one of those few 2D Chinese anime with OP MC that we shouldn't miss watching.
Tales of Demons and Gods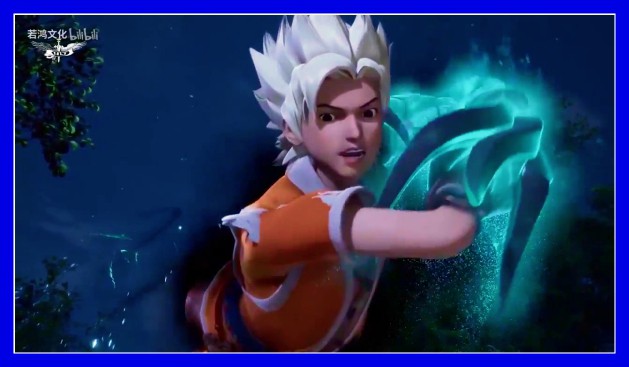 Yaoshenji | The main character from Tales of Demons and Gods is unusually so OP, basically he is a god. For fans of cultivation (xinxia) donghua, Tales of Demons and Gods should be one of the series that you must have as an introductory title to the genre. It's exciting and satisfying, that is story-wise since the animation quite set me off, but I'm still buying the cliche of an OP MC from this donghua.
Shan He Jian Xin (Qian Qiu) | In case you are wondering, why this bl donghua is on this list? Of course, we can't talk about Chinese anime with OP MC, without mentioning Lord Yan Wushi, one of the sexiest characters from a Chinese anime out there, and while he is not the sole MC from the series, he is definitely the other side of the coin, the other half of Shen Qiao. Yan Wushi is known as the King of Evils, and throughout the entire run of the donghua so far, he is that mighty figure that looks down upon the weaker entities that he can stomp on anytime he wants except for Shen Qiao. He is badass, he is strong, and the typical xinxia MC that we enjoy watching most of the time.
Related Post: What are the best donghua and anime like Thousand Autumns?
Nezha: The Devil's Birth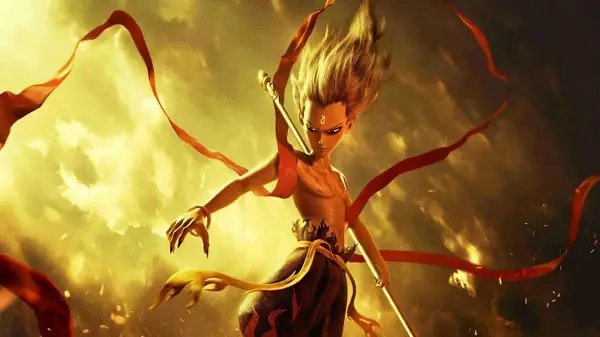 The devil himself is next on our list. He was inspired by one of the mightiest figures in ancient Chinese mythology and the main character of his own story, the 2019's box office animated film Nezha: The Devil's Birth. He is so OP that not even monsters, demons, and some heavenly entities could match him. Paired with a playful nature and a bit of a trickster, Nezha is the MC that you can't easily defeat by any means.
Soul Land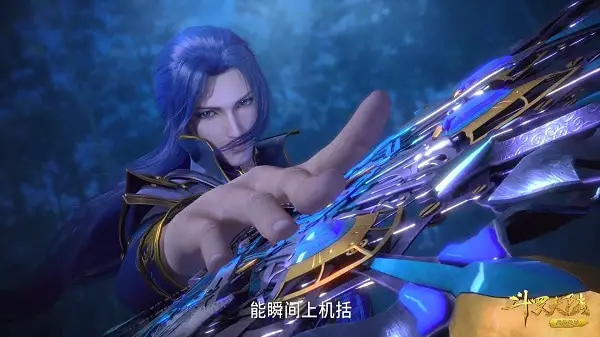 Douluo Dalu | I'll make an exception for Soul Land in this list. Tang San is a true genius of his generation, paired with the fact that is a character reincarnated from his previous life, which makes him a powerful figure with talent, skills, genes, and strong mental fortitude. His determination to get stronger is second to none with such a heroic story to tell.
Full-Time Magister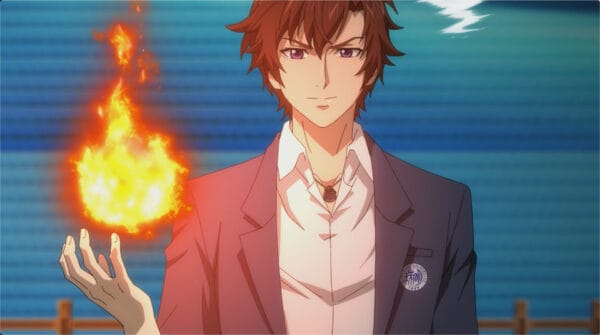 Quan Zhi Fa Shi | Alright, while I am not a fan of its animation quality, Full-Time Magister had one of the most badass MCs from a Chinese animation. Mo Fan, who had special abilities unique only to him and made him superior to his peers will bring the viewers to an exciting adventure of fighting beasts and evil groups, while also destroying the people that humiliated and insulted him and his family.
Related Post: 10 Anime Like Full-Time Magister That You Should Watch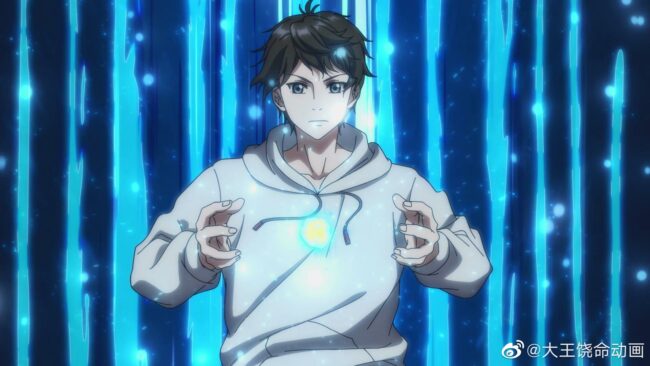 Da Wang Rao Ming | Who would not ever think of Spare Me, Great Lord, and its hilarious yet extremely powerful MC, Lu Shu whenever we talked about Chinese anime with an overwhelming main character who still hides his power? Lu Shu gains points in his unique and unorthodox cultivation method through negative emotions from other people, thus he had to disappoint, aggravate, or annoyed them to get stronger. I think that's a weird but insanely interesting way of becoming powerful, isn't it? With the announcement of Spare Me, Great Lord! Season 2, we are simply excited to learn how Lu Shu's adventure will unfold as he is about to prepare his counterattack on his return.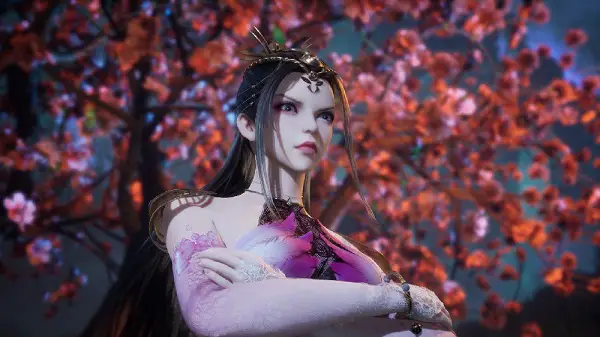 Here we have an isekai but not an ordinary one, often not common in Chinese animation, we have an extremely powerful and bit wicked lady as the main character. She's intelligent, proving that she's no damsel in distress, and deserves to be considered an OP main character among Chinese donghua shows.
Perfect World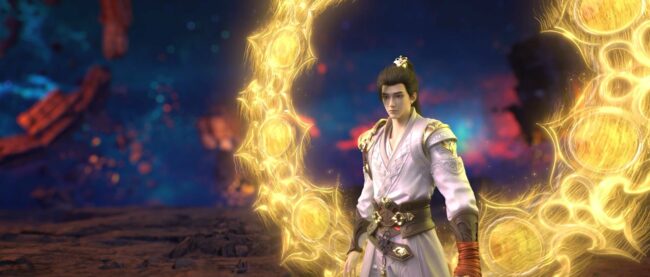 Wanmei Shijie | Shi Hao, he's quite annoying at times but this guy is one of much stereotyped Chinese anime MCs, strong and powerful, unbelievably lucky, and can be a bit hilarious and outrageous. He's like a combination of Tang San from Soul Land, and Xiao Yan from Battle Through The Heavens.
Hero Return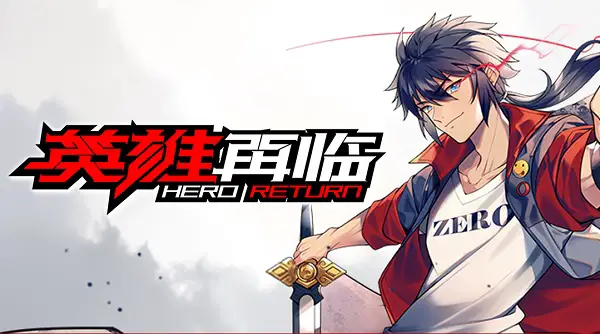 The legendary first superhero, Zero disappeared but that doesn't mean that he does not exist anymore and such is the premise of Hero Return, considered by many as the Chinese One-Punch Man. Just like many guys on this list, we have an MC who hides his powers and loves to give surprises to his opponents. However, the biggest question we all have right now is, will there be Hero Return Season 2?
Battle Through The Heavens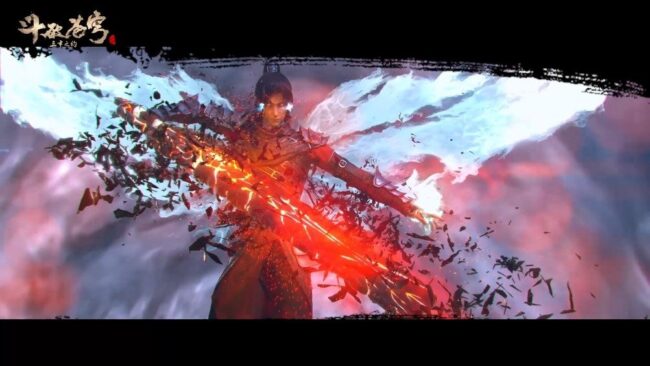 Doupo Cangqiong | Xiao Yan has become an extremely powerful Chinese donghua MC despite having been considered useless at the beginning of the series. He truly emerged and evolved into an almighty character that we somehow admire.
Martial Universe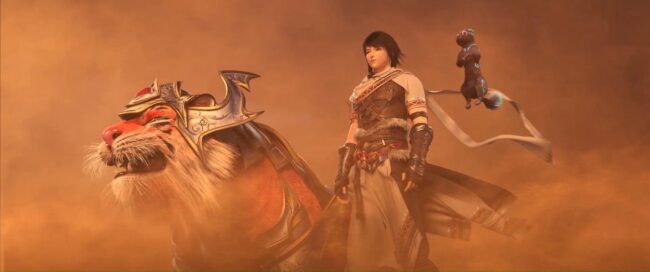 Wu Dong Qian Kun | Just like Xiao Yan, Lin Dong from Martial Universe shares the same antics and characteristics as the other MC in this list. He's quite similar to many names from the cultivation donghua and through sheer luck, hard work, and determination has proven over and over again that he can defeat even powerful enemies that are way above his own league.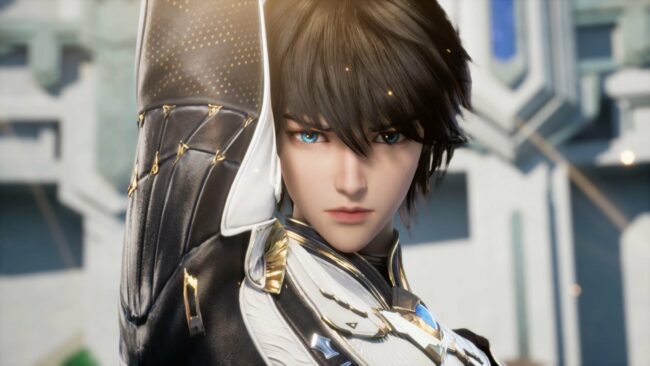 This recently released donghua which had been adapted from one of the most popular Chinese web novels is next on the list. Long Haochen is the main character of Throne of Seal and is quite similar to Tang San from Soul Land, after all, both characters are creations of Tang Jia San Shao.
Related Post: 10 of the Best Donghua & Anime Like Throne of Seal
Swallowed Star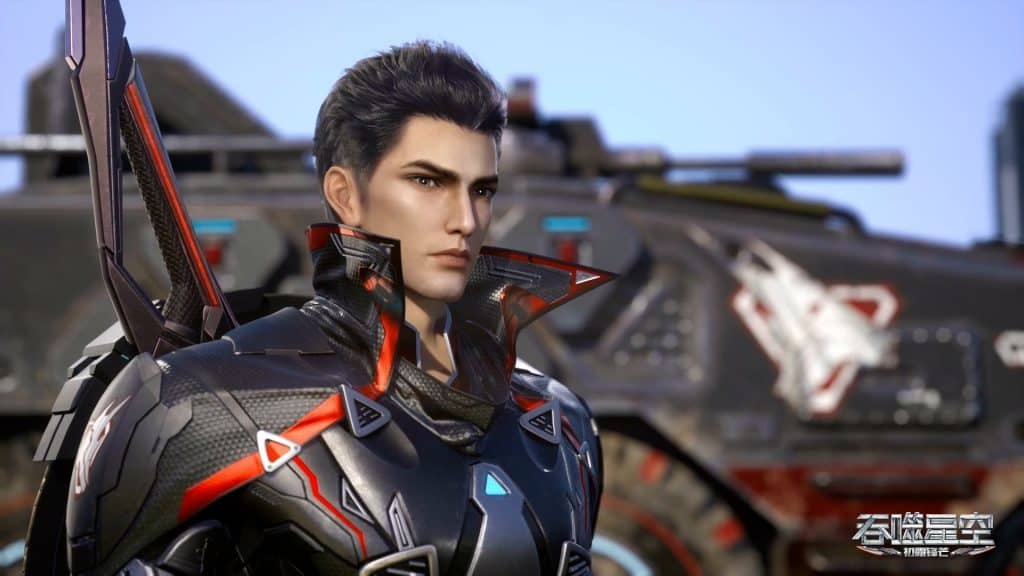 Tunshi Xingkong | Adapted from a novel by I Eat Tomatoes, Swallowed Star is your modern cultivation donghua with science fiction antics in a post-apocalyptic world. The MC can be considered as lucky but besides that, he's a genuine fighter with great talents to boast.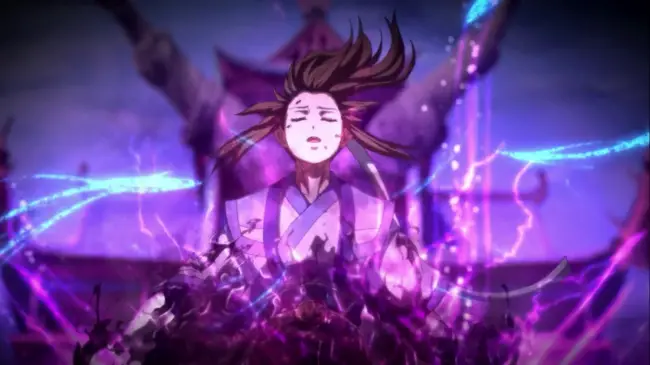 Yi Nian Yong Heng | At first glance Brother Bai Xiaochun can't be considered an overwhelming MC, but things can change whenever he is in dire danger. He suddenly becomes one of the most powerful cultivators on this list. A Will Eternal is also an epitome of a Chinese anime where mc is weak but becomes strong and eventually became a deity in his own right.'
Related Post: Top 10 Chinese Anime Like A Will Eternal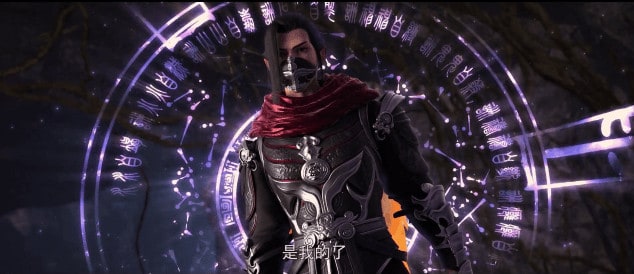 Xing Chen Bian | Qin Yu from Stellar Transformations has proven enough that he had become powerful to stand against even immortals that rank higher than him. All thanks to his talent that will remind you of similar names in this list such as Xiao Yan, Tang San, and Lin Dong. Along with A Record of a Mortal's Journey to Immortality, Battle Through The Heavens, and Soul Land; Stellar Transformations is among my top Chinese cultivation anime of all time.
Further Listing
I know that 20 is not enough so I had further listed here some more Chinese anime where the MC is OP, so you guys can enjoy and savor their story in one way or another as they bring different flavors to the table from various genres including xinxia (cultivation), danmei (boys-love), comedy (more in parody style), and many more.
White Cat Legend
Jue Ding
Fog Hill of Five Elements
Wu Geng Ji
Martial Master
Lord of the Universe
Heaven Official's Blessing
Everlasting Immortal Firmament
Immortality
Song of the Broadsword
Against the Sky Supreme
Renegade Immortal
Shrouding the Heavens
Against the Gods
The Great Ruler
The Pinnacle
JX3: Chivalrous Hero Shen Jianxin
I Might Be a Fake Cultivator
I Picked An Attribute
The Smiling, Proud Wanderer
Is there any series that you would like to be added to this list? Please let us know by leaving your comments below and we will make sure to check it out.
Last Updated on October 18, 2022 by Yu Alexius