An action-packed adventure is waiting for Chinese anime fans in 2021 as one of Tencent's projects this year is Biao Ren or Blades of the Guardians. The Chinese company once again highlights that Blades of the Guardians is already in production and they further confirmed it during their 2021 Conference where they unveiled the title as one of their upcoming new donghua but for their 2021-2022 lineup.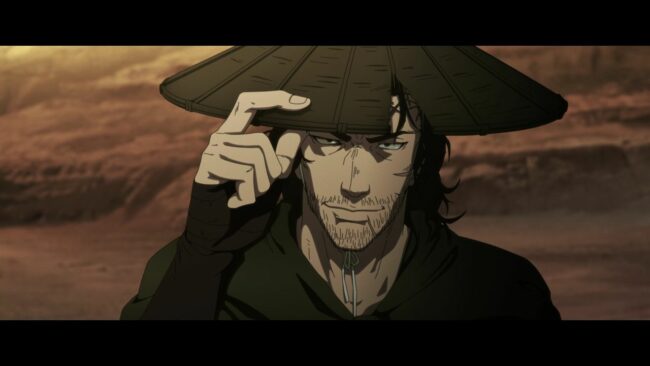 A nerve-wracking action donghua that brought the chaotic historical era of the Sui dynasty to our plate this year. It revolves around assassins, man-eating demons, and a whole conspiracy where people's emotions go haywire and the turmoil of war is everywhere. Now, this premise simply looks like an exciting historical adventure set in Ancient China with so much blood and gore with various elements involving politics, demons, and drama on the battlefield.
Blades of the Guardians Overview
Blades of the Guardians is one of Tencent's Chinese anime in 2021 and was based on a manga of the same title by author and artist Xu Xian Zhe and published in 2015. The manhua is also known by other titles such as Dart People, and Hyojin, or Hyoujin, and had been originally published on Shonengahosha and serialized on Manga DX. It was published by Tencent Comics and Kuaikan Manhua, while it has been scanned and translated for international readers by subbing groups White Cloud Pavilion, and whyfalalala.
If you wish to read the manhua, you may read it at Tencent Comics and Kuaikan Manhua in the Chinese language respectively:
Related Post: Top 10 Manga Like Biao Ren: Blades of the Guardians
Synopsis
"Escorts" are warriors paid to take out the targets wanted by the government. Dao Ma is one traveling warrior trying to repay the debt he owes to a man named Mo, who took care of Dao Ma and his child, Xiao Qi. But on the way back to Mo's town, they encounter a victim of the "rakshasa"—man-eating demons. Between the rise of rakshasa victims, bloodshed, slavery, and ruthless warriors, Dao Ma becomes caught up in the terror sweeping through the country during the last years of the Sui dynasty.

Source: My Anime List
Donghua Adaptation
The announcement that Blades of the Guardians is coming as a donghua in 2021 was made during the Tencent Video Animation Event last August 8, 2020, where the giant media conglomerate unveiled its Chinese anime lineup for next year. However, it seems that it'll be delayed and might be pushed to 2022 until Tencent will make a new announcement that it is still running for release this year. Nevertheless, the production committee had already confirmed that the series is part of the 2021-2022 lineup of Tencent, an announcement which was accompanied by a new key visual and a new PV that further highlights the exciting shounen vibes and actions that fans should expect from the series upon its release.
Blades of the Guardians are among the upcoming donghua that caught my attention due to its spectacular trailer which left me wondering and craving for more as it has shown promising scenes with good fight scenes that any shounen fans will want to watch. The art and graphics are also beautiful and compliments the historical setting of the story well.
Story-wise, Blades of the Guardians have so much to offer. It has similar vibes to some of the most popular seinen anime such as Berserk, Vagabond, and my favorite from the 2019's lineup – Vinland Saga. If there's anything that donghua fans should watch out for from this show, it's definitely the fight scenes because the manga had shown us plenty enough worth craving.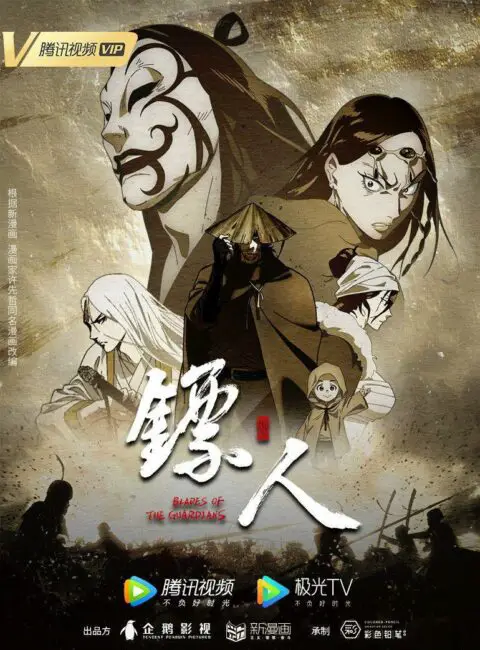 Trailer and PVs
Tencent has unveiled a new PV for Blades of the Guardians during their 2021 conference last August 8, 2021 as shown below.
Here we also have frame comparisons between the Blades of the Guardians manhua and the scenes shown from the donghua adaptation. [Via 全世界都不如一个你]
Biao Ren: Blades of the Guardians Character PV
Biao Ren: Blades of the Guardian's First Character PV features Dao Ma. Now, with this PV, it will only be a matter of time until Blades of the Guardians will unveiled its release date.
After Dao Ma, the next character PV that the production committee has unveiled is a concept intro for the fierce lady in the group, it's Ayuya as shown below:
Here's also the feature PV for our white-haired samurai Diting:
Aside from Dao Ma and the main characters, various characters PV for Biao Ren had been unveiled and posted on its official Weibo page which also includes those promotional videos for Xiaoqi, Yan Ziniang, and many more.
Furthermore, the same page also posted the latest full trailer for Biao Ren which features Dao Ma, Diting, Ayuya, and Lang Zhi Shi in a bloody encounter with some mercenaries. Check it out below:
Animation Studio and Release Date
So, which Chinese anime studio is handling Blades of the Guardians? That might have been the question of some of us, especially if we will all concern with the quality of its animation and fight scenes. The donghua will be animated by Colored-Pencil Animation Design which is famous for animating The King's Avatar Season 2. It also animated its 2018 OVA – All-Star Competition, and its prequel movie – The King's Avatar: For the Glory.
While we have some flashy fights from the 2nd season of The King's Avatar, I still believed that Colored-Pencil's best work to date in animation quality is The King's Avatar Movie: For the Glory. I sincerely admire the animation quality of its fight scenes and even the graphics that looks alive and vibrant as well as the character designs.
All The Upcoming New Chinese Anime from Tencent in 2021-2022
Where to Watch Biao Ren / Blades of the Guardians?
The series is part of Tencent's 2021 Chinese anime lineup and we can always check its official page on Tencent Video. It will also be available for audiences outside of China on Tencent's international streaming app and outlet, WeTV.
Last Updated on November 5, 2022 by Yu Alexius