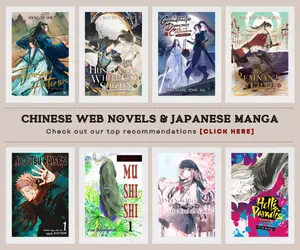 Biao Ren: Blades of the Guardians is one of the most anticipated donghua (Chinese anime) of 2022 and many fans had been anxiously waiting for it since it was first unveiled a few years ago. Now, Tencent has already confirmed that despite all the delays, the Blades of the Guardian anime adaptation is now scheduled for release this 2022.
However, we don't have any specific date yet for the Blades of the Guardians anime release date. We'll have to wait for Tencent and Colored-Pencil to officially unveil the date but it sure is listed as part of their 2022 donghua lineup. Nevertheless, I believe it'll be amazing to check its source material first before checking out the donghua adaptation, right?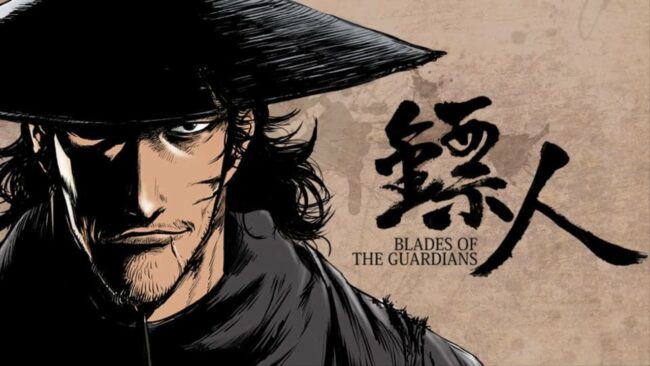 Biao Ren: Blades of the Guardians is an original action and drama manhua by Xianzhe Xu who first published the series on September 12, 2016. It is still an ongoing series and is also known by other titles such as Dart People, Hyoujin, and simply Blades of the Guardians. Fans who wish to read it can check its official pages on Bilibili Comics, Tencent Comics and Animation, and KuaiKan Manhua.
Synopsis
'"Escorts" are warriors paid to take out the targets wanted by the government. Dao Ma is one traveling warrior trying to repay the debt he owes to a man named Mo, who took care of Dao Ma and his child, Xiao Qi. But on the way back to Mo's town, they encounter a victim of the "rakshasa"—man-eating demons. Between the rise of rakshasa victims, bloodshed, slavery, and ruthless warriors, Dao Ma becomes caught up in the terror sweeping through the country during the last years of the Sui dynasty.

Source: Anilist
Manga Like Biao Ren: Blades of the Guardians
Aside from reading the original manga, fans may also want to check some more familiar stories to it and we're glad to share with you some of our top recommendations of manhua, manhwa, and manga like Blades of the Guardians as follows:
Blades of the Immortal (1993)
Mugen no Juunin | This is the first story that comes into my mind when I first get to learn about Biao Ren. Blades of the Immortal is a samurai story, written and drawn by Hiroaki Samura which began serialization in 1993. This manga is set during feudal Japan and follows a path of bloodshed and revenge. This action-adventure supernatural manga had been adapted into anime series multiple times, the latest being the 2019 version.
Vagabond (1999)
This is one of the best action and adventure manga out there, a story with so much bloodshed and drama paired with gorgeous graphics drawn intricately in manga panels. Vagabond is a story written and drawn by Takehiko Inoue (the author behind popular anime and manga, Slam Dunk), and adapted from Eiji Yoshikawa's novel Musashi.
The Ravages of Time (2001)
Huo Feng Liao Yuan | Adapted from The Ravages of Time novel, one of the longest-running historical novels in China, this manga is another story that tells the tale of The Romance of the Three Kingdoms. As a story set in Ancient China, this one shares similar feelings with Biao Ren: Blades of the Guardians in many aspects. The manhua was written and drawn by Mou Chen and first published on June 15, 2001.
Kingdom (2006)
A story of trials and bloodshed, Kingdom is another manga that was set in Ancient China, during the warring state, and had been one of the most popular historical military warfare stories. It was created by author and artist Yasuhisa Hara (who previously worked as an assistant for the Vagabond series) and follows a fantastic historical story with war, politics, action, and a whole lot more. It also received an anime adaptation of the same title.
Honorable Baek Dong Soo (2010)
Also known as The Swordsman or Yanoe Baek Dong Soo is a South Korean manhwa similar to Blades of the Guardians. It is historical and follows the adventure of a young prince who will rise above challenges and become a legend on his own. It is written by Jae-Heon Lee and drawn by Ki-Woo Hong, and was first published in January of 2010.
The Smiling, Proud Wanderer (2004)
So Ho Kang Ho | Here's one of the martial arts stories that donghua fans will surely enjoy following. The Smiling, Proud Wanderer manhua was first published in 2004 but also receives another adaptation in 2018. It is also scheduled to received a Chinese anime adaptation and be listed as part of the new upcoming donghua from Tencent. This manhua was adapted from the wuxia novel by Jin Yong (known as the author of The Condor Hero Trilogy, and many wuxia novels), with graphics drawn by Chi-Ching Lee.
Rurouni Kenshin (1994)
Whenever we talked about historical and action anime and manga, Rurouni Kenshin always sits atop the list. This legendary and classic manga was written and drawn by Nobuhiro Watsuki in 1994. The action and adventure manga had been adapted to anime and live-action, making it one of the most popular manga from the 90s.
Assassin Story (2005)
Here's a manga that looks like Blades of the Guardians in a nutshell. Assassin Story is a 1985 manhua written and illustrated by Uen Chen. It contains oneshot stories filled with action, drama, and a whole lot of martial arts set in Ancient China.
Gwi (2006)
This South Korean manhwa is a wonderful fusion of action and supernatural elements. It is a journey of playing against fate, a story of vengeance, and one that dares to ask questions. The manhwa was released in 2006 by author Orebakgeum and artist Young-Oh Kim.
Bloody Stumps Samurai (1962)
This old classic of history and action manga is an exciting and riveting journey. Also known as Chidaruma Kenpou Onorera ni Tsugu, the manga is created by Hiroshi Hirata who first published it in July of 1962.
Further Recommendations
Outside of our top 10 manga like Blades of the Guardians are some more interesting titles that you guys might check. Some of these had been written by authors whose works had been listed above, and share the same creator as Biao Ren such as the following:
Zatoichi (1966)
Kubidai Hikiukenin
Basilisk
The Celestial Zone (2003)
HERO (2004)
Assassin's Creed: Dynasty (Cike Xintiao: Wangchao)
Ninja Scroll
Hitokiri
Afro Samurai
Related Post: Biao Ren: Blades of the Guardians Release Date Finally Unveiled
Last Updated on May 6, 2023 by Yu Alexius