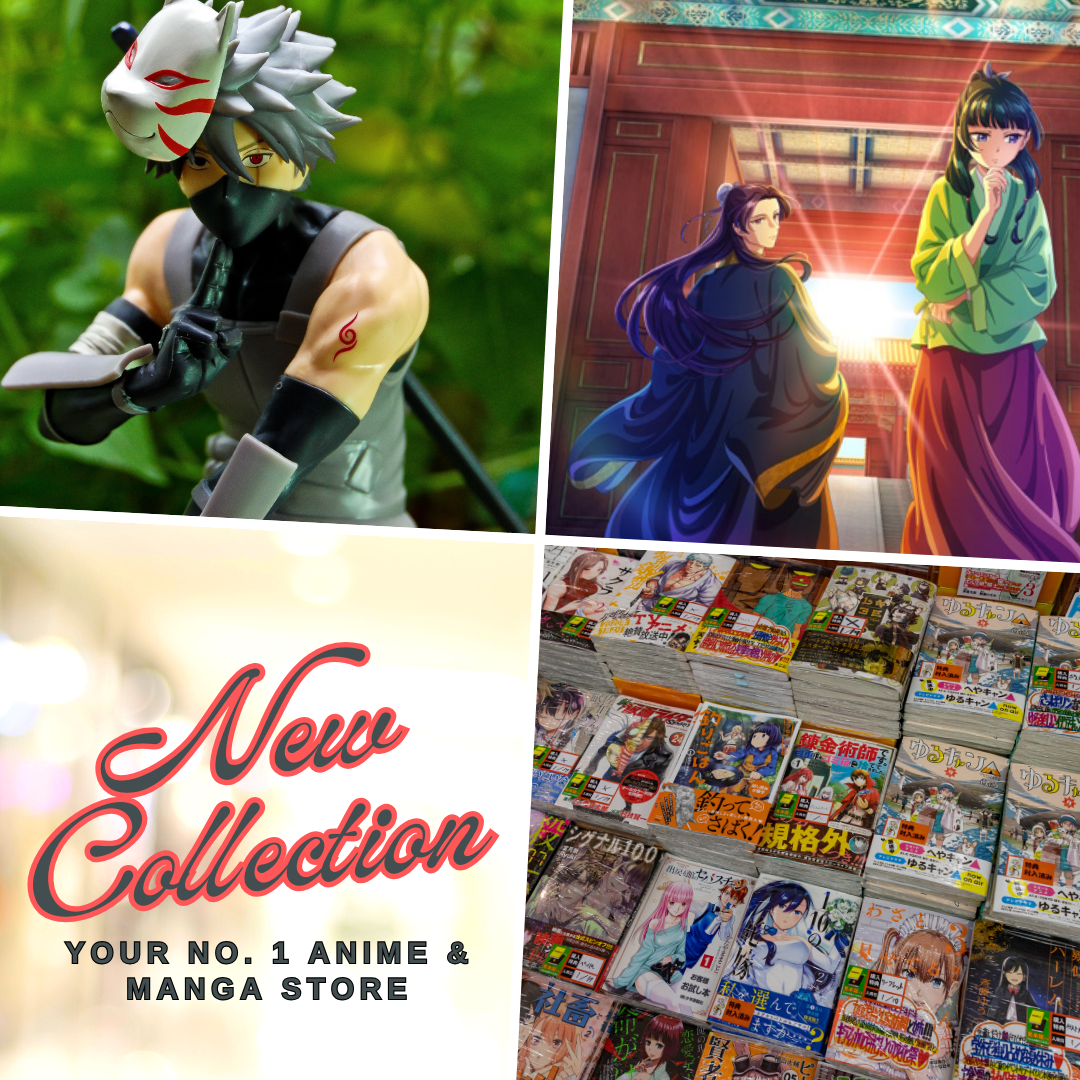 This is your Yu-senpai and I am back for another donghua FAQ session here in the blog and this time, I shall discuss Fog Hill of Five Elements or Wu Shan Wu Xing. I am sure that this is a familiar title to many donghua fans as this had been one of the most anticipated and flashy series that aired in 2020.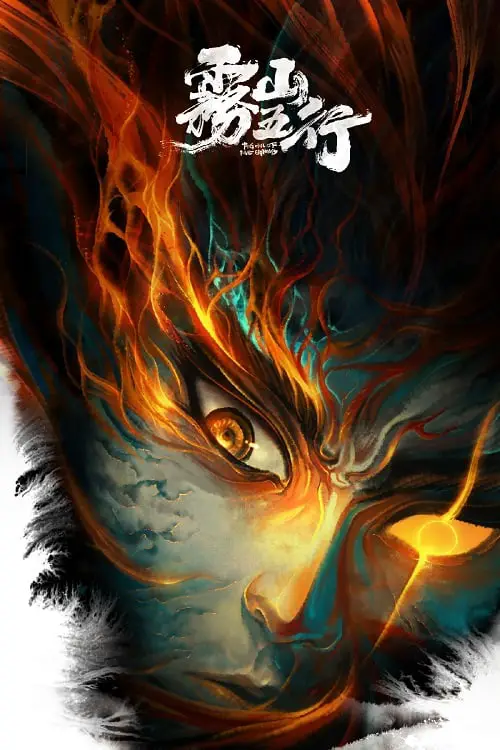 Despite its brief stint which has been comprised of 3 episodes, it left us craving for more because of its amazing animation, stunning visuals, beautiful and unique character designs, and interesting story. Fog Hill of Five Elements had been in a league of its own in terms of animation and design, and the Chinese culture embedded in every inch of its story and artistic exhibition.
In this post, I would like to share some basic information about Fog Hill of Five Elements that fans and even those who are new to Chinese animation should know. This is one of the series that I would like to introduce as a starter title for new fans of donghua as this show deserves more attention despite how short it may be. Technically, this is a masterpiece that could stand on its own ground even against the best works from the Japanese animation industry such as Attack on Titan, Demon Slayer: Kimetsu no Yaiba, and the Fate series.
Fog Hill of Five Elements Overview
The Fog Hill of Five Elements or Wu Shan Wu Xing is a passion project from its director Lin Hun. The most generic description that I could give to this awesome donghua is that it has similar vibes to the Avatar franchise from Nickelodeon. Remember the series Avatar: The Last Airbender, and The Legend of Korra? Fog Hill of the Five Elements is quite similar to these franchises but it has the Chinese essence at its core: the art style, the culture, and beliefs, the martial arts, and a whole lot more. Upon the donghua's hiatus, Lin Hun also start publishing the Wu Shan Wu Xing manhua adaptation and is currently translated and posted by Guodong Subs on their site.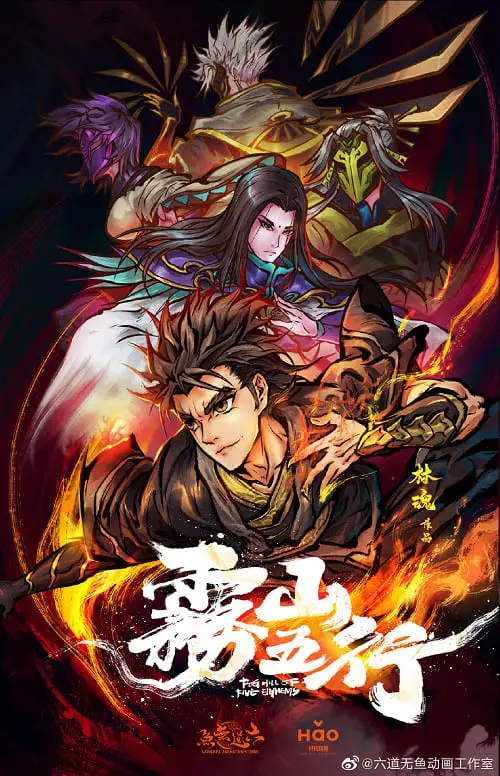 Synopsis
A legend tells that a long time ago, monsters could give the ability to master the five elements to certain elected officials. But for that, you have to go through the dangerous foggy mountains… We follow the adventures of the Fire Axis, one of these elected officials.

Source: Nautiljon
Release Date
Fog Hill of Five Elements released its first episode on July 26, 2020, at bilibili. Originally, the ONA was first announced to premiere its first episode in 2019 but that was delayed until the summer of 2020.
So far, there are only three (3) episodes of Fog Hill of Five Elements that have been released and they are all available on bilibili.
Animation Studio & Staff
The donghua was animated by Samsara Animation Studio which sole purpose is to work on Fog Hill of Five Elements. It was founded by Lin Hun and that is when the production of the donghua started in 2017. The studio only employed roughly 6 staff that worked on Fog Hill of Five Elements in the last three years. Some interns assisted them throughout the process of producing the project.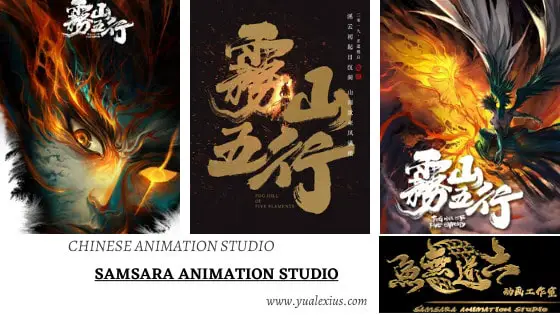 Fog Hill of Five Elements director, Lin Hun is credited for almost every main task in the project such as the scriptwriter, art director, and the opening theme song performer.
Here's a bit of a backstory about the project, Lin Hun's first work is called Kuiyu Chouyuan, an epic martial arts historical donghua. Its trailer on YouTube had gained so much attention and people had been craving to see it, unfortunately, the project had been called off due to some issues in the production stage.
Kuiyu Chouyuan Trailer
Kuiyu Chouyuan eventually didn't become a reality and that leads Lin Hun to start another passion project and that is Fog Hill of Five Elements. To avoid compromises and maintain quality, he solely leads the project and establishes the Samsara Animation Studio. Later in the production stage, Nice Boat Animation (previously worked on Dahufa and White Cat Legend) co-produced the project with them.
Characters
There are various characters in the story but Fog Hill of Five Elements revolves around the Fire Axis and the other Elemental Envoys, and their fragile relationship with each other and the world they lived in.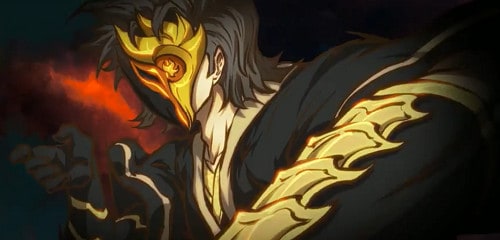 The Five Elemental Envoys are the mediator between the realms of demons and humans. Here are the 5 Envoys of Fog Hill of Five Elements:
Fire Axis: Wen Ren Yu Xuan
Water Axis: Shen Tu Zi Ye
Metal Axis: Xuan Yuan Shen Jun
Wood Axis: Rong Cheng Mo Xi
Earth Axis: Gong Yi Chu Ren
I have previously published a detailed post about all the characters from the ONA here: Fog Hill of Five Elements Characters
Trailers & PVs
Here we have the trailers and promotional videos that have been released throughout the production stage of the series until its official released last year.
Fog Hill of Five Elements Trailer
The Extended Trailer
PV: The Flame Ignites
Opening Theme: No Fear of the Deep Ocean
Ending Theme: The Rhythm of Seasons
Where to Watch Fog Hill of Five Elements?
I have seen many people are still asking this question: Where can I watch Fog Hill of Five Elements? Furthermore, some people are even asking if Fog Hill of Five Elements is available on a major streaming service provider such as Crunchyroll, Hulu, Funimation, Netflix, and many more. Unfortunately, the series is only available legally at bilibili.
Guodong Subs also provided the official English subtitles for Fog Hill of the Five Elements donghua as well as on the ongoing manga. You can check for more details about it on their page: Guodong Subs.
However, there are some fansubbing groups like Kurina Official, izfanmade, Mundo Donghua, Animexin, and several channels on YouTube that uploaded their fan-translated episodes of the ONA.
Fog Hill of Five Elements Chapter II
Now, after the first three episodes of the series that aired last year. We are all asking these two questions: Will Fog Hill of the Five Elements Continue? If yes, When is the release of Fog Hill of Five Elements Episode 4?
Let me answer the first question, yes the series continues and is now on its Chapter 2. Therefore, we can all expect more actions and visually stunning animation in the upcoming episodes of Fog Hill of Five Elements. While we don't have a specific date for its release yet, we had been treated to a short teaser which was released on February 12 by Samsara Animation Studio for the celebration of Chinese New Year as shown below.
Related Post: Fog Hill of Five Elements Chapter 2 Teaser Trailer
Further Reading: Anime & Donghua Like Fog Hill of Five Elements
If you guys are craving for more after watching Fog Hill of Five Elements and feels like you need to dive into another anime experience to further satiate your appetite, then we have here some of the best-animated series that you can try:
Attack on Titan
Demon Slayer: Kimetsu no Yaiba
Dororo
Kabaneri of the Iron Fortress
Sword of the Stranger
Ninja Scroll
Violet Evergarden
White Cat Legend
Heaven Official's Blessing
Grandmaster of Demonic Cultivation
God of High School
Vinland Saga
Fate series
One-Punch Man
Mob Psycho 100
My Hero Academia
Soul Land / Douluo Dalu
Martial Universe
Hitori no Shita: The Outcast
That's it. I hope I was able to help you answer some of your questions about Fog Hill of Five Elements. Should you have any questions about it, please let us know by leaving a comment below and we will try our best to answer it. Nevertheless, are you guys excited for the 4th episode of the donghua? We are all crazy excited about it and if you wish to get the latest updates about it, subscribe to our newsletters to receive it right in your inbox.
Last Updated on November 5, 2022 by Yu Alexius