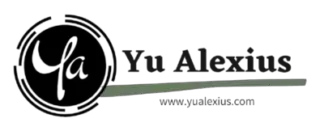 I am YuAlexius. I talked about Chinese anime (donghua), Japanese animations; sharing anime reviews, updates, and recommendations.
Yu Alexius or what has started as Yu Alexius Anime Blog in August 2015 is an anime blog dedicated to share random anime news and editorials way back then. In 2016, I have updated the blog title into Yu Alexius Anime Portal, a place where I could share my thoughts about my favorite anime series and movies, and other related stuffs while also keeps on posting anime news from some of my favorite sites like Anime News Network, Random Curiousity, MAL, and many more.
In 2017, I got enticed by Chinese animation or what we called donghua with The King's Avatar as my gateway series. Ever since, my journey as an anime enthusiast had took a turn, I started watching and blogging Chinese anime and publish recommendations and editorials, and selected news-type posts where my fellow donghua fans could get updates about their favorites.
Now, I aimed on spreading the word about donghua to international viewers as I keep on publishing Chinese anime recommendations, reviews and editorials. Nevertheless, I still keep posting about anime and manga; in 2019 I started going deeper into the seasonal lineup and watching a minimum of 20 series per season and publish and final impression review on each season based on my overall experience.
In the end, this anime blog is cross-over of my addiction to anime and donghua with my thoughts heavily clouded by my personal opinions.
Meet your resident anime freak
Oreki Houtarou is Yu Alexius' maskot
Alexander Yu (Yu Alexius) – an introvert who loves to rant and watch anime. He's a follower of Nyanko-sensei and a hardcore coffee-addict. A weird and enigmatic thinker who always fell asleep easily. Someone who is still finding his purpose in this world albeit he aspires to go isekai in an anime world but please not in Re: Zero universe. However, he is quite afraid to meet Truck-kun. He is someone who loves coffee the most, some heavy downpour, and a raging lunatic who loves tattoos and small talks. A frustrated writer and a beautiful dreamer. Gay at heart. #charot!