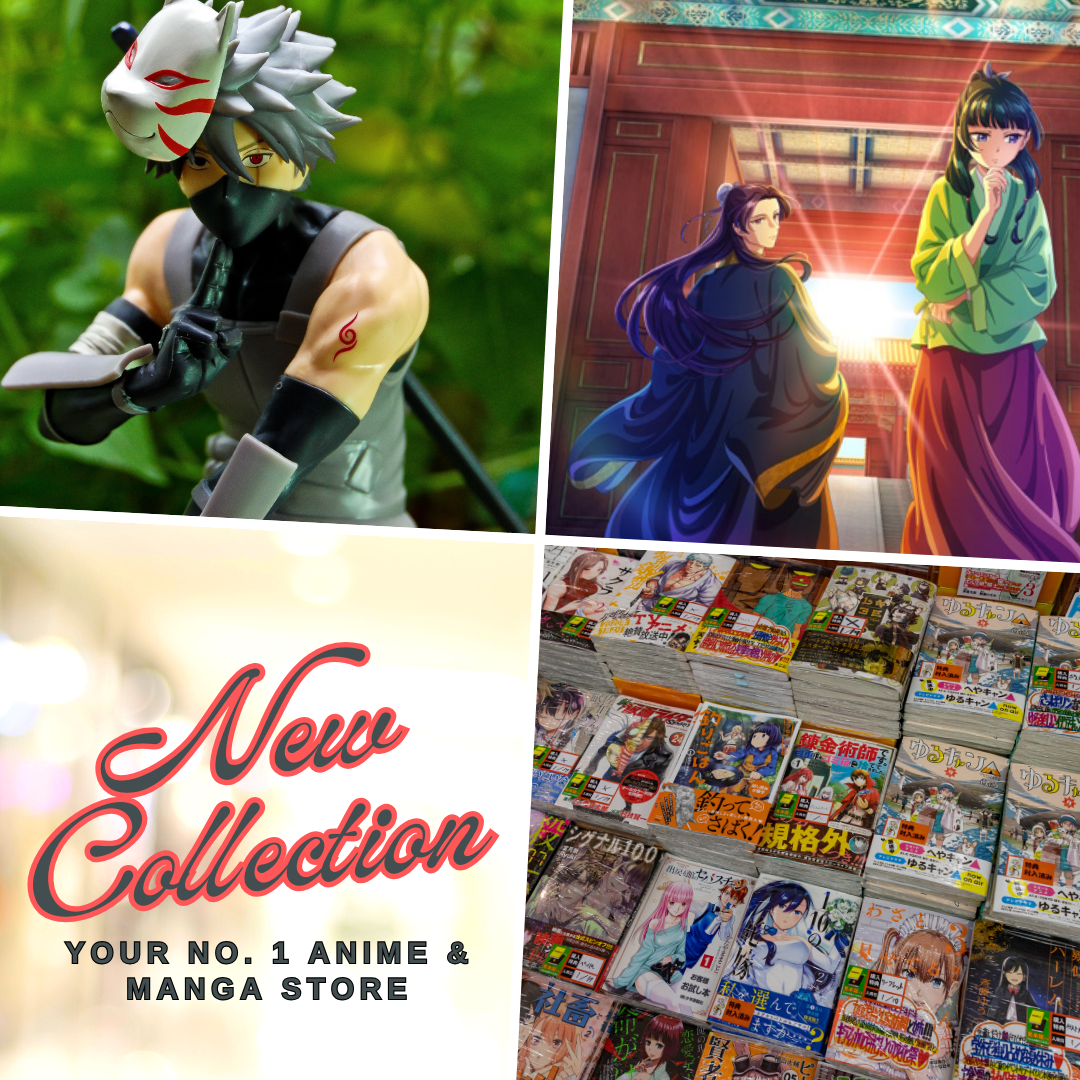 Hey guys, it's Yu here and I am back for another donghua talk, and this time, I would like to discuss a common question that many of us shared: How to watch Chinese anime if you're not from China?
With the rise in the popularity of Chinese animation or donghua in recent years, many of us fell in love with it. However, there's a huge gap that hinders donghua from its international fans and it's the fact that accessibility for Chinese animation is limited.
Unlike Japanese animation, international viewers are having some problems looking for a convenient place to watch donghua. Since we are not from China, the only place we can watch donghua is the internet but the availability of places to watch Chinese anime in the blue nowhere is very limited.
Furthermore, not all donghua on the internet are translated or have subtitles in English. Personally, I am telling myself that I should start learning Chinese but to no avail, I'm still clueless about it.
And while it's a fact that Chinese anime's availability on the internet is rare, there are various places still that we can watch donghua online. Some are legally affiliated with its distribution and production company, while some giant pirate anime sites also had donghua in their archives.
In this post, I would like to share some information on how we can watch Chinese anime online. Albeit, I would also like to refer you guys to Cuchallain's detailed discussion about this topic on his YouTube video: How to Find & Watch Donghua Online?
China's Major Streaming Websites
Here we'll have a look at the biggest streaming service providers in China. They are like YouTube for Chinese people and many locals from China are using these platforms to watch videos on the internet.
Tencent Video
Tencent Video is owned by Tencent and is one of the biggest media companies in China. Most Chinese anime are available at Tencent especially those ONA that they produced. Among the most popular donghua from Tencent includes The King's Avatar, Grandmaster of Demonic Cultivation, Soul Land, and many more. And they are all available at Tencent Video.
YouKu
Here's another giant streaming service provider from China. Although I would like to reiterate that most of these Chinese streaming websites usually have their content in Chinese. If you can understand the Chinese language, using these websites is the easiest to find and watch donghua online.
iQIYI
Another online video platform from China, iQIYI also has an app where people can watch movies and drama series. They also have donghua in their archives and even produced some of this donghua includes Are You Okay?, Voice of Fox, The Demonic King Chases His Wife, and many more.
bilibili
One of the rising streaming platforms in China these past few years is bilibili and this 2020, they even started producing their exclusive Chinese anime series. Some of the most popular donghua of 2020 are streamed in bilibili such as Fog Hill of Five Elements, White Cat Legend, The Furious Yama, The Manual of Hundred Demons, and The Legend of Exorcism. In 2020, they launched a new YouTube Channel where they upload their recent projects, you may check it here: Anime Made by Bilibili
Online Streaming Apps
WeTV
For most of us who had been dependent on watching series or anime on our mobile phones, having a streaming app had been a convenient one. While people are widely using Netflix and I think there's only one donghua out there so far, and that is Scissor Seven. However, we had another streaming apps that Chinese anime fans will love to use and that is WeTV.
So far, its usage is quite limited but some of our beloved donghua can be watched there especially those shows from Tencent. Aside from donghua, several live-action and drama series from Asia are also available there. I even used WeTV to watch my favorite The King's Avatar live-action series, and the recently released donghua Mo Dao Zu Shi Q.
Chinese Anime Subbing Groups
Alright, here are some of the people that we should be thankful to since they translated some of our favorite donghua. These groups of people who are doing fansub had contributed a lot to Chinese anime's popularity in the international arena as they provided fansubs to some of our favorite donghua.
Some of these groups had uploaded their donghua fansubs on their official websites or their YouTube channels.
Guodong Subs
Most of my earlier donghua influences had been fansub by Guodong such as Grandmaster of Demonic Cultivation, and I'm Joybo. Their group had one of the best subbing qualities of any donghua that you can find out there. In fact, in 2020, they started making official subs for several donghua including Lonely Hero, and Fog Hill of Five Elements.
You can check their works on their website: guodongsubs.com or on their YouTube Channel: Guodong Subs.
Mooncakes Team
Mooncakes team provided fansubs on Qin's Moon: Nine Songs of the Moving Heavens and some more donghua from Tencent. Along with Guodong Subs, Mooncakes also had one of the best subbing qualities out there. You can check their works at their YouTube Channel: Mooncakes Team
Bayi Subs
I love this group's fansub on Fox Spirit Matchmaker and some of the most popular donghua a few years ago. You may check their website here: bayi-subs.neocities.org
Other subbing groups that I would like to recommend are as follows:
Yarashii
Mundo Donghua (Spanish)
Busiao Zu
Kurina Official
izFanmade
Narul Donghua
AnixLife
AnimeXin
You may also have websites like donghua.jimdofree.com and chineseanimeonline.website as they provide a directory of Chinese anime series and various lists of subbing groups and places where you watch Chinese anime online.
Alright, I also see some big pirate anime websites out there having donghua on their archives but it's the viewer's call if they'll use it or not. But, some legal anime streaming providers like Crunchyroll, Funimation, and Netflix also have Chinese anime in their gallery and it seems to increase every year. Maybe, time will come that several donghua will be available legally for international audiences through these service providers.
However, if you also want to get some more information about donghua like news and updates, I would like you guys to follow the following people for updates:
And here's I shall end this post. I hope you guys had found this post helpful. If you had any questions or concerns, please let us know by leaving a comment below. For updates, don't forget to subscribe to our newsletter or follow us on our social media outlets.
Last Updated on November 19, 2021 by Yu Alexius