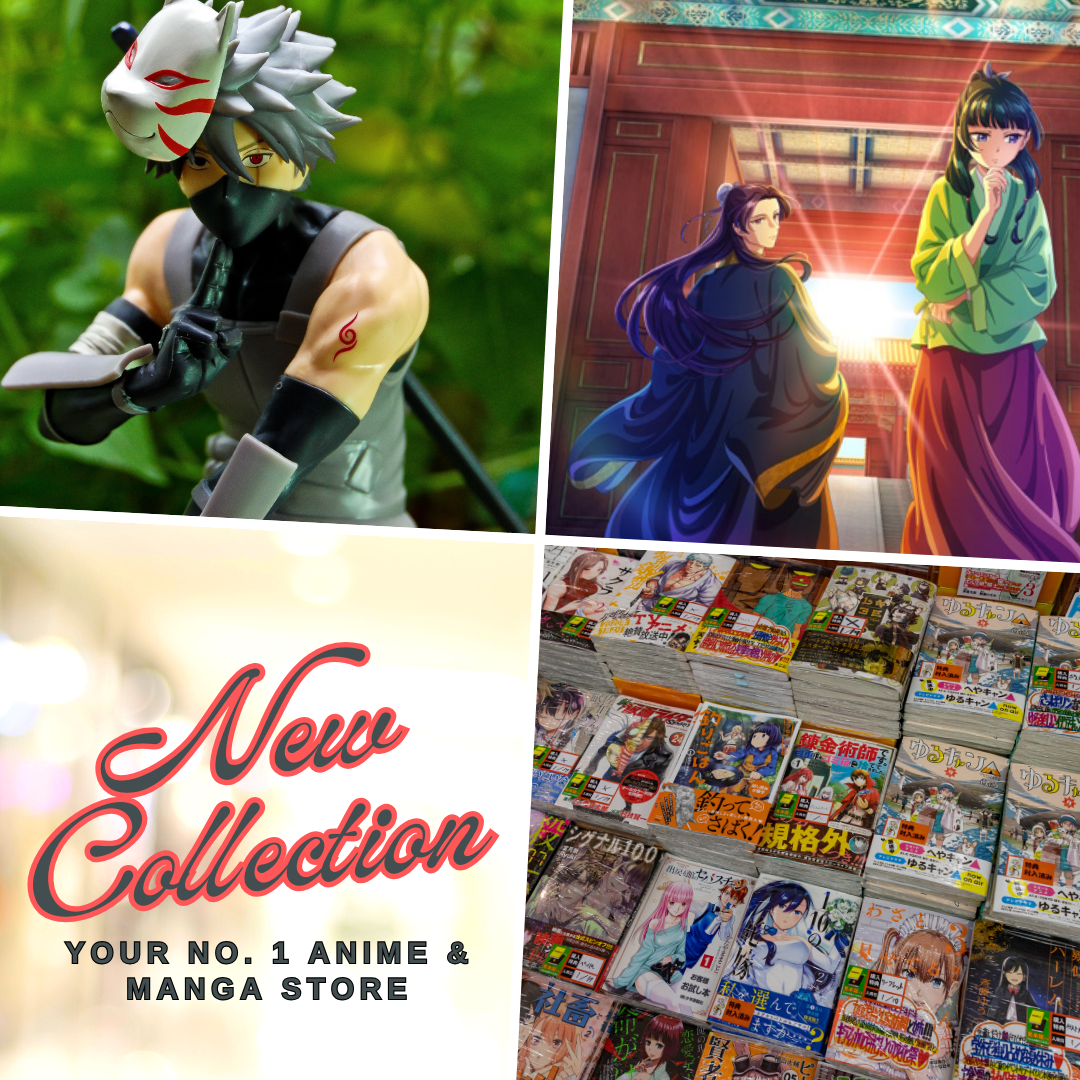 Hey guys, it's been more than a month already since the 2021 Tencent Video bAnimation Conference that took place last August 8 and while I have previously published a list of Chinese anime sequels from Tencent that are scheduled for release this 2021 and 2022, I haven't truly tackled their new series other than having a short overview about some of them such as SAYE, Lord of the Mysteries, Martial God Asura, Soul Land 2: The Unrivaled Tang Sect, and AWM: Ultimate Sniper to name a few. So, in this post I would like to share all the upcoming new Chinese anime from Tencent in their 2021-2022 lineup, this list is comprised of both original works and adapted works from various novels, manhua, video games, or web novels.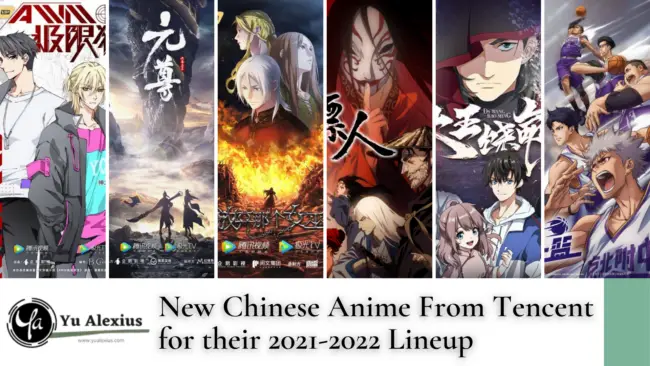 I would like to reiterate that I will only list down here all the new series, therefore, returning sequels will not be included. However, you can check my previous post about it here: All the Tencent's Chinese Anime Sequels from the 2021-2022 Lineup.
New Chinese Anime From Tencent for their 2021-2022 Lineup
The list will be divided into different sections depending on their genres in Chinese animation, these are the groupings on which Tencent had used on their actual conference. I have made a reference to this list from Troy121, an AniList user that summarized all the shows that were unveiled from the event. Kindly refer to this link for his AniList post: Tencent Animation Conference 2021.
Shining Youth
This group consists of Tencent's new anime that revolves around youthful stories, narratives that will give the viewers that teenage dreams and teenage feels.
AWM Jixian Juji (AWM: Ultimate Sniper)
Tianmei de Yaohen (Sweet Bite Marks)
Daihao: Kuangxin (Defective Lovers)
Nuan Yang (Warm Sun)
Zuo Shou Shang Lan (Left-Hand Layup!)
Hen Chun Hen Aimei (So Pure, So Flirtatious)
Mystery and Adventure
These are the series that fall into the typical mystery and adventure genres where every element perfectly complements each other.
Long Zu (Dragon Raja)
Jin Zhan Fashi (Virtual World: Close Combat Mage)
Zi Chuan (Purple River)
Shi Ye Miao Yin (Yangyao The Spirit Catcher)
Katu (The War of Cards)
Shen Zang
Huan You Lie Ren (Fantasy x Hunter)
Dafeng Dageng Ren
Fangkai Nage Nuwu (Release That Witch)
Ya She (Silent House)
Guimi Zhi Zhu (Lord of the Mysteries)
Cheng Huang Lu
Mo Zhuang Chuanshuo (The Legend of Magic Outfit)
Emo Faze (Law of the Devil)
Passionate Heroes
This is a rather vague category but most of the Chinese anime (donghua) that Tencent put in this group are those in-between of xinxia and xuanhuan genres. It has the elements of both xinxia (cultivation) and xuanhuan (western fantasy) narratives that I believed shounen fans of Japanese animation will come to enjoy. These donghua will have interesting development that typically revolves around MC that is nobody and eventually gotten stronger up to the point that they can fight against the gods.
Zhe Tian (Shrouding the Heavens)
Xiu Luo Wu Shen (Martial God Asura)
Jian Lai
Yuan Zun (Dragon Prince Yuan)
Shen Yi Jiu Xiaojie (Great Doctor Miss Nine)
Li Ba Shanhe Xi Zi Tang
Duo Xuan Shi
Renjian Zui Deyi (Proud Swordsman) / Super Elation Under the Sun
Quanqiu Gao Wu (World's Best Martial Artist)
Mo You Ji
Xixing Ji: Da Yuan Hun (The Westward: Wukong)
Xixing Ji: Kuang Wang (The Westward: Asura)
Douluo Dalu 2: Jueshi Tangmen (Soul Land 2: The Unrivaled Tang Sect)
Joy and Stress Relief
This category is filled with donghua under the comedy genre and some also include family drama and stories with a hilarious and moderate approach to lighten up the mood. This also includes some slice of life, action, and fantasy donghua.
Da Wang Rao Ming (Spare Me, Great Lord!)
Gei Wo Lai Ge Xiao Heshang
Hun Hou Richang
Wo Jian Qile Yi Di Shuxing (I Picked Up An Attribute)
Yan Wang
Jian Ling Tongju Riji
Wu Chengen Ji Yao Lu (Monster Hunt)
Aoao Dai Bu
Kaiju Yi Zuo Shan
Biaozhun Guige Zhanshi
Liaotian Qun De Richang Shenghuo
Chivalry & Martial Arts World
If you're simply looking for actions, this category has all the titles that you have to watch out for. These donghua will revolve around martial arts cliche and plot, tons of action, and cultivation antics.
Zhu Xian (Jade Dynasty)
Huanmeng Shan Hai Yao
Xue Zhong Han Dao Xing
Jiuzhou Piaomiao Lu (Novoland Eagle Flag)
Juedai Shuang Jiao (Legendary Twins)
Jiandao Di Yi Xian
Sanguo Sha
Fengyun Bian
Gu Jian Qi Tan (Swords of Legends)
Xian Ni (Renegade Immortal)
Xiao Ao Jianghu (The Smiling, Proud Wanderer)
Sci-Fi Star Route
Venture towards the star in this set of space exploration and science-fiction adventure donghua. This group includes the usual futuristic, post-apocalyptic storytelling in Chinese animation with unknown civilization, mecha, and battleships antics that can be found in the following series.
Zhong Yue Zhan Ji (Final Gate Saga)
Xing Yuan Zhi Jing
Ying Yu Siwan Nian
Chao Shen Jixieshi (The Legendary Mechanic)
Shi Shi Chuanshuo
Xingji Jianhu (Star Ganghood)
Xiao Bing Chuanqi (Legend of Soldier)
Creating a Dream Paradise
Alright, so here's the group that I can't truly understand or interpret yet. But it seems that it is a combination of many groups that we had mentioned above, one that combined visuals with great narratives with stories that open the path to new worlds, and discovery. In general, I think this is an ecstatic adventure that features original stories in a nutshell. Yeah, I think they're all original works.
Da Huang Miyu: Linglong Shan
Denglong Dao (Lantern Blade)
Gu Xiong (Lonely Hero)
Bai Yueer (The White Moon)
Jiu Wo
Shen Qian 2080
Tian Wai Tian
Wu Shuang Shu (Heroines)
Zaixia Yingtai
Xia Ming Kezhan
TAISU (TAISU Project)
Alright, so these are the new Chinese anime from Tencent that we should watch out for in 2021 and 2022. Some of these series may get some delays and might be release even in 2023 but that's alright since it will only add to more choices that donghua viewers can have in the future. These are only the upcoming series from Tencent, we haven't even had the upcoming works from bilibili yet, so it seems 2022 will give us a lot of surprises and will show some more progress in the Chinese animation industry and community.
© Tencent Penguin Pictures
Last Updated on September 27, 2022 by Yu Alexius