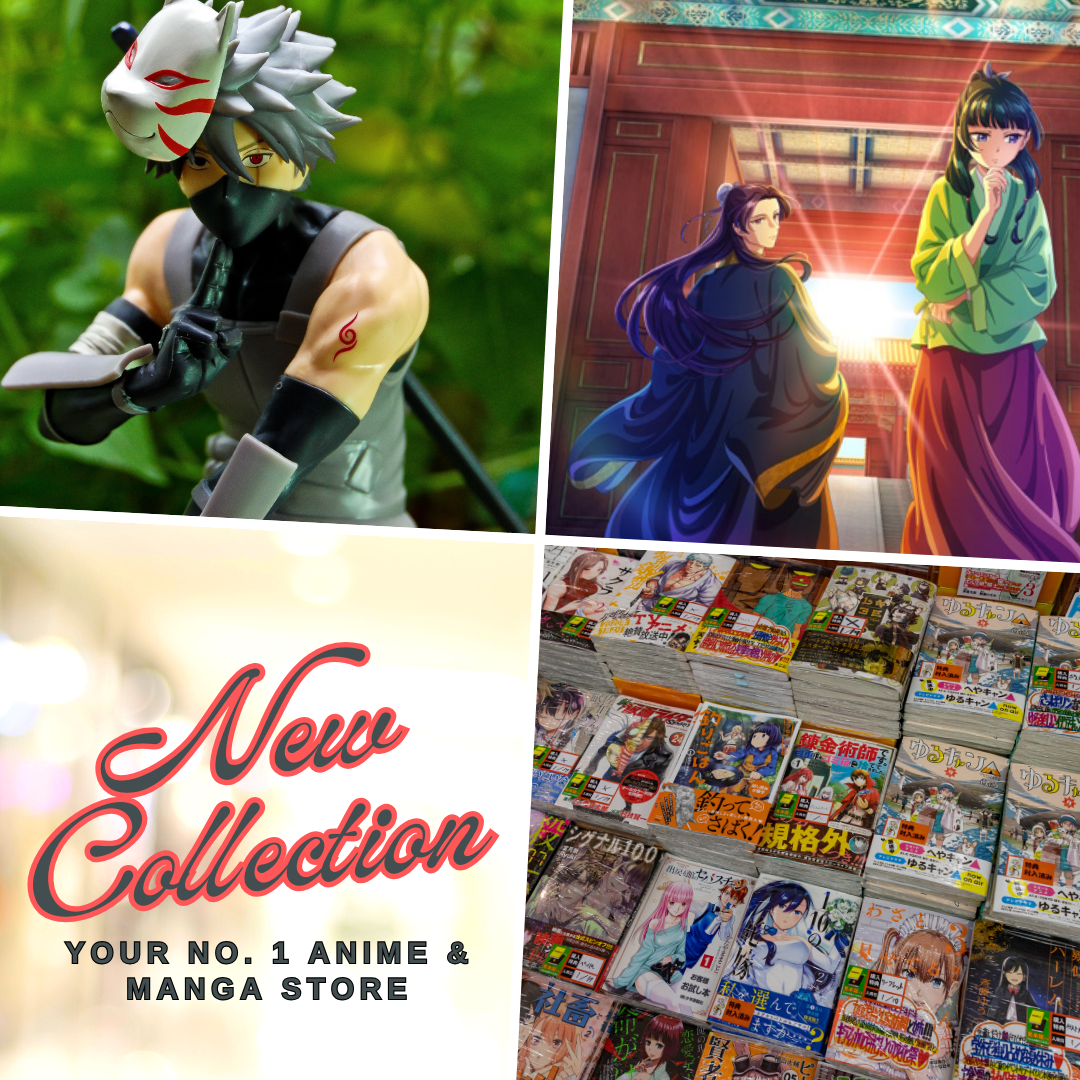 One of the top-rated Chinese novels, Martial God Asura (Xiuluo Wu Shen) by author Kindhearted Bee (Shan Liang de Mi Feng) had been announced to receive a donghua adaptation as unveiled by Tencent Video Animation during their 2021 Conference on August 8. To many fans of donghua and Chinese novels, this is a piece of exciting news, especially to those who love cultivation-based stories with fantasy elements.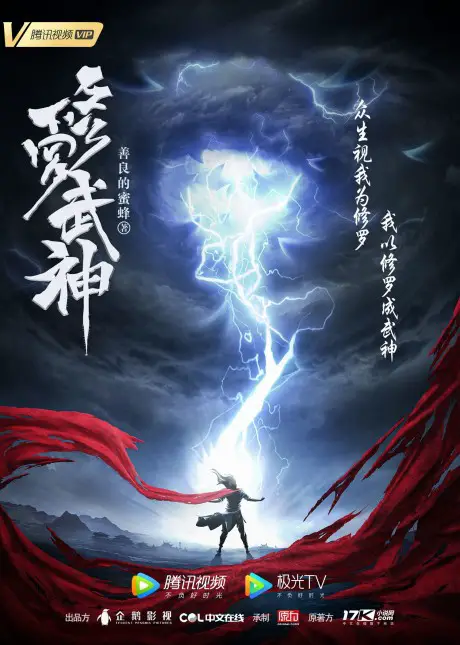 Martial God Asura Donghua Adaptation
The donghua is based on the novel Martial God Asura or Xiuluo Wu Shen, which was published in 2013 by 17k, and had been licensed for English translation and distribution by Wuxiaworld. The ongoing novel has had a total of 9 volumes so far with over 4,900 chapters having been released. It revolves around the generic cliche from the xuanhuan genre such as battle academy, genius MC with fast cultivation unorthodox methods, and many more. Martial God Asura is the sequel to the 2011 novel War God Asura which had been published by 17k.
Synopsis
One night a mysterious and unexplained phenomenon occurs in the nine provinces. Five years later Chu Feng, a regular outer disciple of the Azure Dragon School, awakens one of the mysterious nine lightning beasts. And discovers an egg sealed inside him. From there we follow Chu Feng on his path of cultivation. [Source: Novel Updates]
Martial God Asura novel was also adapted into manhua in 2020 with Pikapi providing the story and art, and the original story credited to Shan Liang de Mi Feng. The ongoing manhua is currently releasing on bilibili comics.
Animation Studio & Release Date
Martial God Asura donghua release date hasn't been unveiled yet but it was listed as part of Tencent's 2021-2022 Chinese anime lineup, so we can expect that it'll be released within that timeframe. It'll be animated by Original Force, the studio behind the 2020 donghua adaptation of The Mortal Cultivation (A Record of a Mortal's Journey to Immortality) which had one of my favorite and best action donghua from last year. Original Force excels in animating well-choreographed 3D fight scenes, and I believe they'll be able to successfully produce great action scenes from the upcoming donghua. However, according to the announcement, Martial God Asura donghua will be released on September 26, 2023.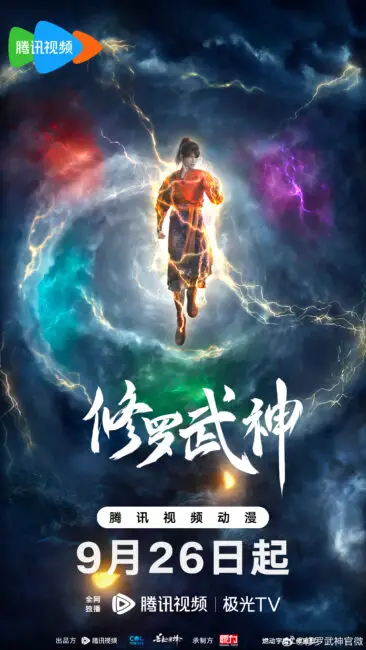 Trailer & PVs
Currently, Tencent hasn't revealed any trailer or PV for Martial God Asura donghua adaptation yet, other than a moving concept art PV. Furthermore, additional promotional videos for the series were also unveiled by its production committee as shown below.
Where to Watch Martial God Asura Anime Online?
Tencent will stream the donghua upon its release and you guys can check its official page here:
Are you guys excited about this upcoming donghua adaptation? Martial God Asura promises a lot and avid readers of Chinese cultivation novels must have been excited about this new series. I believe fans of Soul Land and other popular donghua such as Battle Through the Heavens, Martial Universe, Stellar Transformations, and many more will surely love to watch this.
Last Updated on September 10, 2023 by Yu Alexius