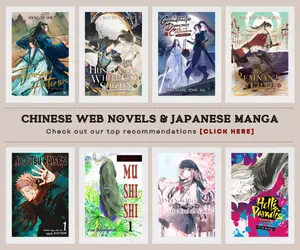 One of the most recommended modern-day danmei (boys-love) stories nowadays among novel readers received a donghua adaptation, the upcoming AWM: Ultimate Sniper (AWM: Jixian Juji) is based on the popular novel AWM: PUBG. This is a huge surprise to many danmei fans out there, with all the resurgence of Chinese BL anime in recent years, all thanks to the success of the Grandmaster of Demonic Cultivation, and Heaven Official's Blessing, it seems that many danmei novels are now finding its way into Chinese animation.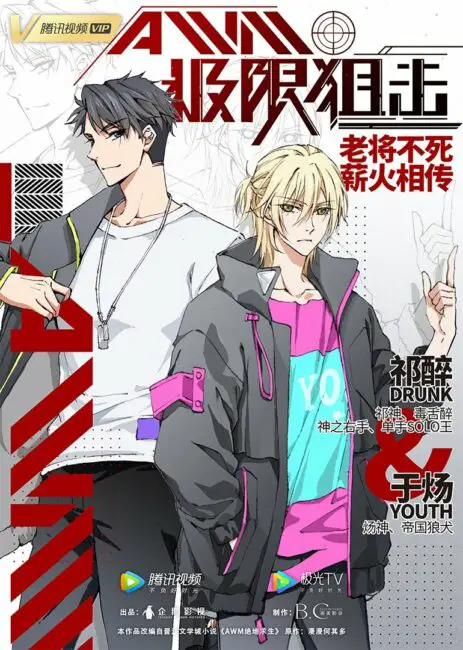 AWM: Ultimate Sniper (AWM: Jixian Juji): What We Know So Far?
The upcoming Chinese BL anime is adapted from a novel titled AWM: PUBG, a novel written by Man Man He Qi Duo and was published in 2018 by jjwxc and has completed a total of 86 chapters and 4 extras. I believed that fans of The King's Avatar will definitely enjoy watching this game-related donghua.
Synopsis
AWM: PUBG's highest damage dealing and most difficult to acquire, monstrous sniper rifle within the game. The ultimate air-drop dream, with ample power doing large harm, one shot to the head is enough for one to fall to the ground, regardless of the headgear one may be wearing. Its only disadvantage, the odds of it dropping make it extremely difficult to obtain, in which it all relies on luck. You are my AWM, meaning: You are the one who I can only come across serendipitously. [Source: Web Novel]
Animation Studio & Release Date
AWM: Ultimate Sniper will be animated by B.CMAY Pictures and produced by Tencent Penguin Pictures. Now, here's the tea, B.CMAY Pictures had worked on The King's Avatar Season 1, the very donghua that started the Chinese animation craze among anime fans n 2017. Based on B.CMAY Pictures' portfolio on The King's Avatar, fans can rest assured that AWM: Ultimate Sniper's animation quality is in good hands, and looking at the available characters' designs, we'll seriously get some smoking hot main characters in this donghua.
Furthermore, the series will be directed by Xiong Ke who worked on some of the most successful projects of B.CMAY Pictures such as The King's Avatar Season 1, Grandmaster of Demonic Cultivation, Bureau of Paranormal Investigation, Cupid's Chocolates, and Twin Spirit Detectives.
The release date for AWM: PUBG anime adaptation hasn't been revealed yet, but we shall update this post whenever we get new updates about it from its production team. Though, it is listed as part of Tencent's Chinese anime lineup for 2021 and 2022.
Trailers and PVs
So far, AWM: Ultimate Sniper had unveiled a few promotional videos which were released after the official announcement of the donghua several months ago and during the Tencent Video Animation Conference last August 8, 2021. One the PV had shown a glimpse at the character designs of the two protagonists – Zui Qi and Yang Yu.
Alright, so these are only a few of the details about AWM: PUBG anime adaptation that fans need to know. Every e-sports geeks out there should definitely add this new donghua to their watchlist upon its release. If you wish to get more updates about Chinese animation and recommendations, don't forget to subscribe to our newsletters. Now, let me ask you guys, are you freaking excited for AWM: Ultimate Sniper donghua series? I hope so because I am insanely excited about it.
© Tencent Penguin Pictures, B.CMAY Pictures
Last Updated on November 8, 2022 by Yu Alexius