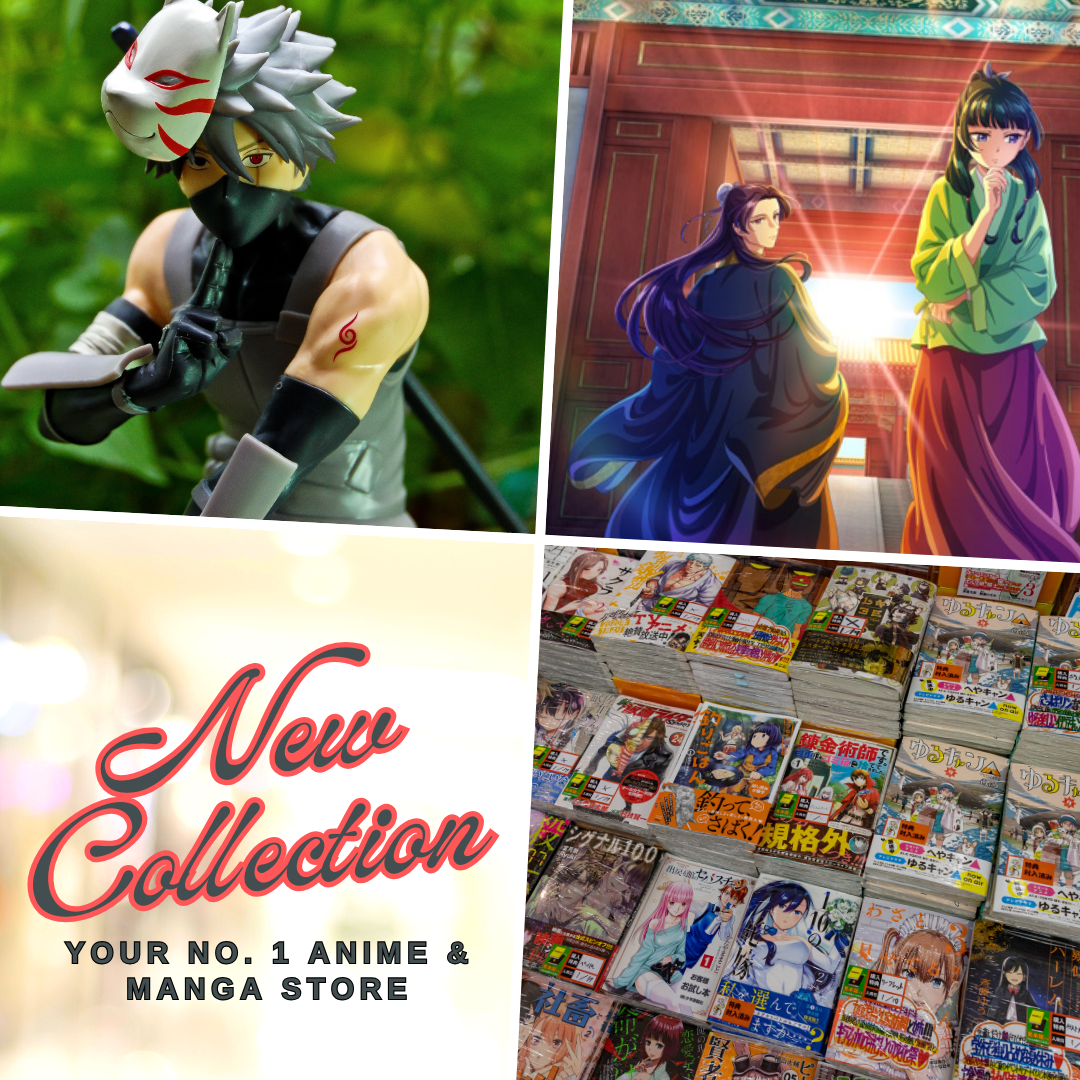 Everybody is simply excited and we are all anxiously waiting for the return of Ye Xiu in the highly anticipated 2nd season of The King's Avatar anime adaptation. I could still remember how every episode had given me goosebumps way back in 2017 as well as on its 3-episode OVA which had been released in 2018. There's no doubt that The King's Avatar had been a revolutionary key for the new wave of Chinese animation's popularity in the international arena. Yes, it brought a new light to the Chinese animationindustry and community and re-introduced that China could even compete against Japan when it comes to anime production. And now, fans from all over the world are excited for its return as The King's Avatar season 2 had been scheduled for release this 2020 after it was delayed and everybody almost lost their hope when the anime wasn't released on 2019. However, a silver lining of optimism was found by the fans when Colored-Pencil Animationhad released a full-length trailer for The King's Avatar season 2 on December 30, 2019. I think The King's Avatar live-action series which was top-billed by Yang Yang had made the fans anxious and intensely excited for the anime since the live-action drama was received positively – both by the fans of the light novel series, the manhua and donghua.
The Kings Avatar anime season 2 plot and its coverage

New characters to watch out for

Available Teaser & Trailer

New studio taking over the project

Release date announcement
The Kings Avatar Anime Season 2 Poster

The King's Avatar Season 2 Story
The first season of The King's Avatar had introduced the world of Glory to us as well as the Glory Professional Alliance. In general, it gave us an insight into what kind of a shameless but amazing main character we have in this story. It introduced Glory as a popular online game, the main characters that we will follow in the story, and the world they lived in.
The 2018 OVA featuring the Glory Professional Alliance Season 8 All-Star Competition had given us a deeper glimpse at the e-sports aspect of The King's Avatar and how huge the alliance is. In fact, we've got to know some of the most popular characters in the story there, and a peek on how the alliance works to a certain degree and the personalities of several pro-players. On a personal level, I actually fell in love with Wang Jiexi in the OVA even more as it shows how dedicated he is and how willing he is to sacrifice himself for the sake of his team and its future. It also made me idolized Yu Wenzhou furthermore and despised Sun Xiang at some point.
However, in 
The King's Avatar Season 2
 – the story will delve deeper and will reveal the connection of the in-game world of Glory, and the professional alliance and how they are correlated to each other. In fact, we will have the chance to see pro-gamers from the alliance entering the in-game world of Glory and will have a face-off with Lord Grim and his new crew.
I won't spill that much beans here and I want to avoid spoilers as much as possibl
e but
The King's Avatar season 2 story
 will pretty much cover the time where Ye Xiu is secretly building his own team. Therefore, a lot of the members of the future Team Happy will be introduced here (I'll discuss them later on a one on one basis). We will see Ye Xiu using different characters here aside from Lord Grim – to be specific he will use a knight called Unrivaled Super Hottie and this part of the story will give us great hilarious moments. He will also play a cleric later on and will have a coalition with several guilds from the weaker team of the Glory Professional Alliance.
The Great Hunting Festival
Different guilds targeting Ye Xiu and crew
The Great Hunting Festival – In case you might be wondering what I am talking about here, it's just a tagline I created on my own to explain the next part of the story from The King's Avatar that I will discuss. I call it a hunting festival because the in-game world of Glory had been on fire and even the Glory alliance will take a moment to look at the commotion that Lord Grim is making in the Glory's in-game world. Yes, Lord Grim had become a thorn for the large and powerful guilds in the in-game world of Glory and this fact directly affects the professional team behind those guilds. To be specific, Tyrannical Ambition (Team Tyranny), Tiny Herb, Blue Brook Guild (Blue Rain), Excellent Dynasty (Excellent Era), and even the other guilds had been screwed upside down by to Lord Grim and his crew. This leads to the great hunting which almost every guild in the game was targeting Lord Grim and his allies. There will be a ton of boss stealing, scrap-picking, PVP, and dungeon hunting taking place in The King's Avatar season 2. Do these things make you excited? I hope so because I am pretty anxious and craving to see this happened in the anime as soon as possible.  


Screenshots from the trailer of The King's Avatar Season 2
Ye Xiu
Bao Rongxing's Steamed Bun Invasion
Qiao Yi Fan's One Inch Ash
Su Mucheng's Dancing Rain
Ye Xiu's Lord Grim in Heavenly Domain
Tang Rou's Soft Mist
Ye Xiu's Unrivaled Super Hottie
Luo Ji's Concealed Light
Introduction of New Characters
Now, let's move forward with new characters to watch out for in The King's Avatar Season 2 and seriously, there are tons of interesting characters coming next season and most of them were from Glory Professional Alliance, and the members of Team Happy (which is Ye Xiu's new team in the making – c/o Chen Gou's Happy Internet Cafe).
So let's start with the characters that will help Ye Xiu on reaching the championship once again, the Team Happy. We have actually met some of them in the first season of the anime and that includes Tang Rou, Qiao Yi Fan, Bao Rongxing, Luo Ji, and our manager Chen Gou.


Team Xing Xin (Happy)
Team Happy
Aside from Ye Xiu, Chen Gou, Tang Rou, Qiao Yi Fan, Bao Rongxing, and Luo Ji; the following are the other members of Team Happy that we should look forward to on The King's Avatar season 2.
Wei Chen
– the former team captain of Blue Rain and the first owner of Swoksaar. He will be an interesting character to follow this season and his shamelessness is second to none which means he could even win against Ye Xiu in the aspect and that is one of his traits that will make this season a crazy one.
An Wenyi
– I have a huge affection towards this direct and cool-headed character. An Wenyi is the future healer of Team Happy and he's the player that Ye Xiu had been looking for when our beloved Glory's Textbook is acting as Unrivalled Super Hottie in the haven of Tyrannical Ambition. I could say that An Wenyi could be among the possible tactician of Team Happy aside from Qiao Yi Fan and Luo Ji if Ye Xiu would someday train him to be one. I could actually see a tiny fragment of Yu Wenzhou in An Wenyi's character.
Mo Fan
– the most popular scrap-picker in the whole in-game world of Glory and that's Deception. Mo Fan as the owner of Deception did give a difficult time to Ye Xiu on recruiting him to join Team Happy and at some point, I really felt pity towards Mo Fan in regard to how Ye Xiu and crew tortured him just to make him decide to join the team. Either way, I could understand that Ye Xiu definitely sees the talent and potential with Mo Fan, and he doesn't want the young Glory player to rot just as a mere scrap-picker in the game when he has the skills to even compete against the god-level player from the professional arena.
Other characters to watch out for in The King's Avatar anime season 2 are the leaders of each powerhouse guilds from Glory. Blue River (my favorite cinnamon roll in the story) is also coming back to play a vital role in the development of Team Happy especially its guild as he will play a babysitter for newbie members. I mean, this act really made me love Blue River even more that he was helping Ye Xiu in so many ways both direct and indirectly.
The main roster of Excellent Era will also make an appearance in the in-game world of Glory with Sun Xiang leading them and the people from the Excellent Dynasty.  
The King's Avatar Season 2 Teaser & Trailers
So far, there are only 2 available official teasers for The King's Avatar season 2. The first one is a conceptual trailer that was released in the last week of April 2019 featuring Lord Grim and what it seems like a battle in the water.
The King's Avatar Season 2 Conceptual Trailer
The second 
teaser for The King's Avatar Season 2
 was unveiled few hours before 2019 ended and it's a full two-minute trailer on which we had seen Lord Grim, Soft Mist, Steamed Bun Invasion, One-Inch Ash, and Concealed Light. We have also seen the top execs and players of Excellent Era and it seems they are planning how to stop Lord Grim's action in the in-game world of Glory. Before the trailer ended, a fight between Sun Xiang's One-Autumn Leaf and Ye Xiu's Lord Grim is taking place and it seems that it will be among the highlight of The King's Avatar season 2 as the previous owner fights the successor of the Battle God.
The King's Avatar Season 2 Formal Trailer
It was Ye Xiu's birthday last May 29, 2020 when a new trailer for The King's Avatar had been dropped giving us a glimpse of Lord Grim in the in-game world of Glory, and a scene of a fight between Lord Grim and Troubling Rain in the arena as shown below.
New Studio & Further Updates
It has been previously revealed that The King's Avatar season 2 will be animated by a different studio as compared to its 1stseason. The King's Avatar season 1 was animated by BC May which also works for other Chinese anime such as Grandmaster of Demonic Cultivation & the upcoming 2020 Chinese anime Occult Investigator's Strange Record. Now, The King's Avatar Season 2 is handled by Colored-Pencil Animation, which previously worked on the 2018 All-Star Competition OVA of the anime. Furthermore, the studio also animated The King's Avatar prequel movie: For the Glory which was released last August 16, 2020. If I have to base the quality of animation from those 2 previous works, I believe that The King's Avatar season 2 is in the good hands and though we might not see the same quality again like the first season, we could definitely expect for a vibrant and full of life story and animation this time. Though, I am a little bit worry about the screenplay as I felt that it's the biggest disappointment from the prequel movie as I have mentioned in my review of the Chinese anime film. Nonetheless, I could only expect positive things to happen and that should be enough to make me excited to watch The King's Avatar as soon as possible.
The Kings Avatar Anime Season 2 Release Date
[Update: September 15, 2020] Tencent announced that The Kings Avatar anime Season 2 will premiere on September 25, 2020, and coincides with the League of Legends World Championship which is taking place in Shanghai, China.
[Update: April 14, 2020] On a new announcement by Tencent, The King's Avatar season 2 release date is listed on Q3 of 2020 – therefore we can expect it to premiere in July or August 2020. 
If I remember correctly, 2019 had been a huge year of surprises especially for Chinese anime fans since Tencent has this habit of surprising us. And just like with what they did with Battle Through the Heavens season 3 and the Grandmaster of Demonic Cultivation season 2, they could surprise us any time soon with the release of The King's Avatar season 2.
In the end, we as fans could only wait until the series is officially back. I will also give my best to post the 
latest updates and news about The Kings Avatar anime season 2
 as soon as possible once we got news about it from our sources and friends. Meanwhile, please let us know about your thoughts and what are you really excited to see happening in The King's Avatar return this 2020? Leave your comment below and follow us on our social media outlets for the latest updates about this.
Last Updated on February 25, 2021 by Yu Alexius