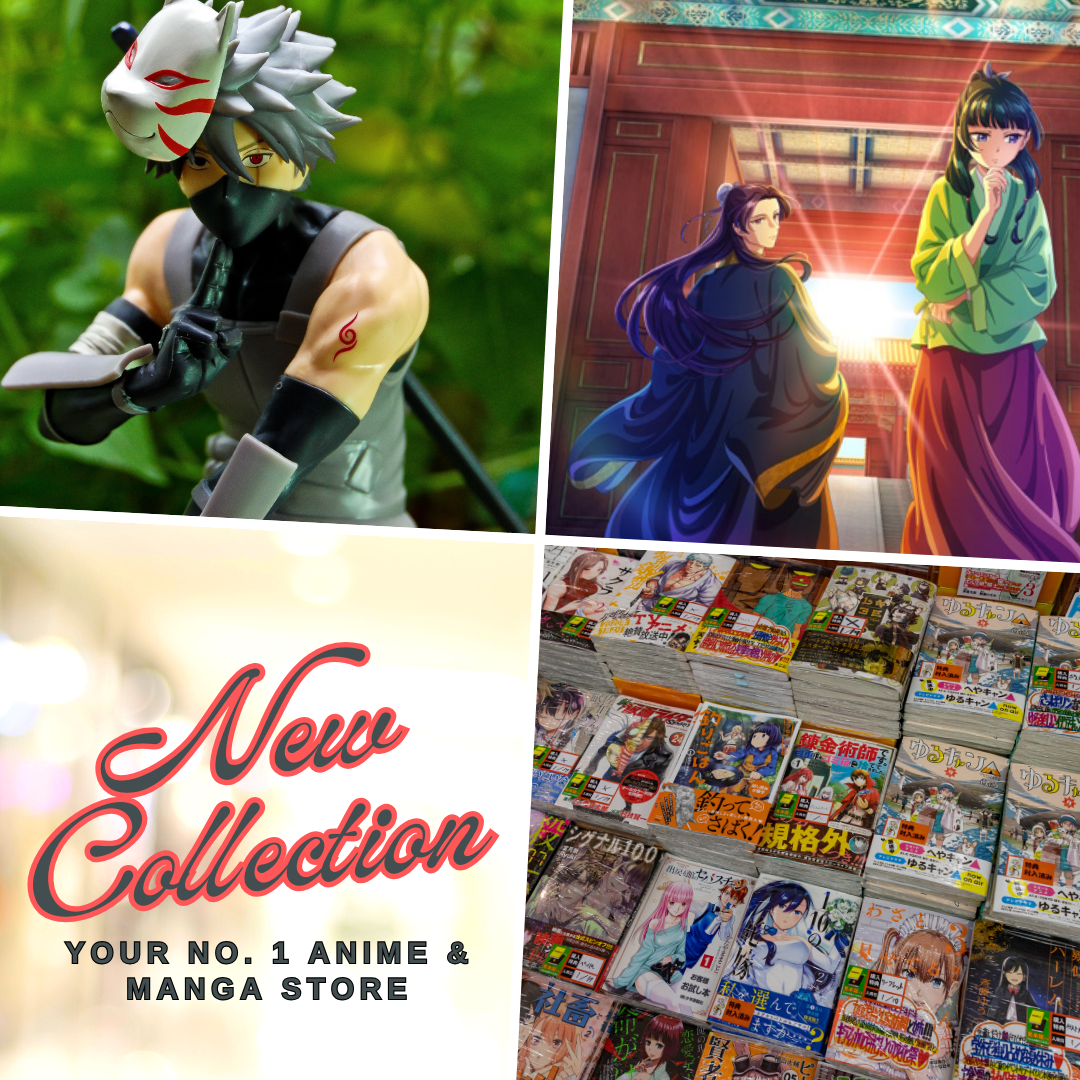 Hey guys, it's your Yu-senpai once again and this time, I am back for the 4thinstallment of my top list anime of the year by genre. With over a hundred anime series in my archives added this year from the seasonal lineup, it has been a fantastic experience for me despite how obnoxious and maddening, and awful 2020 is. For anime fans like me, I always had anime to save me when life goes haywire and this time, I'll talk about a particular genre that always inspires me even though I am not really into it, to begin with.
I am talking about the genre that many anime fans are quite familiar with, that is SPORTS. Yes, this time I am sharing my top sports anime of 2020 in this post, and believe me, some of these series go beyond what their genre could offer. Inspiring stories, motivating journey, victory, and heartbreaking losses were only some of the feelings that we can get from a sports anime and this year never comes short with such experience.
I have started sharing my list of top anime by genres a few weeks ago and I am adding my top 5 sports anime series of the year along with the following posts that you may want to check:
5 of the Best Sports Anime Series of 2020
Alright, let's stop the small talk and proceed with the actual list as follows:
Haikyuu!!: To The Top
Studio: Production I.G.
Topping our list of best sports anime of 2020 is the 4th season of Haikyuu!!, the series which is arguably considered by many fans nowadays as one of the best sports anime of all time. Haikyuu!! Season 4 was divided into 2-cour, the first part aired as part of the winter 2020 anime lineup while the second part was originally slated for release in summer but was delayed until fall. Both cour had dominated its respective seasonal lineup competition, and it brought us the journey of the Karasuno High Volleyball team on their road to the National Competition.
The first part of the series had shown us their effort and preparation for the upcoming competition while Hinata also strives to be a better player by gaining new experience outside of the box. This opens the opportunity for him to see things from a different perspective, while Kageyama and the rest of the team also work hard to be better. The second part of the series had been a spectacular experience as it has shown the fantastic battle of Karasuno High against the almighty Inarizaki High in the court. Every episode was splendid, showcasing the ups and downs of both teams, the backstories of several characters, their motivations and dreams, and a whole lot more.
Studio: Diomedia
Coming in 2nd place on the list is a special anime to my heart, it's the basketball and high school story of Ahiru no Sora. I must say that this is a very inspiring anime while at the same time heartbreaking. This 4-cour anime series first premiered as part of the fall 2019 lineup, it was packed with a dramatic plot that could make some sports anime fans cringing out there but it's just a small part of the bigger picture. Ahiru no Sora does not simply thrive in sports at its core, but the lessons and the character-driven story could bring tears to the viewers.
I can't even count how many times I did cry while watching it. The character development is pretty solid, albeit the story is slow in pacing, the plot looks generic but well-written and executed. Animation-wise, I think it's pretty decent but far from the quality that Haikyuu!! had given to us. Characters are very human and remind us of ourselves at some point, and yes the soundtrack is great. If you wish to learn more about Ahiru no Sora, you might want to check this review of the anime from Otaku in Town site.
.
Studio: Madhouse
Alright, here's an anime that I find quite hard to consider a sports anime but in the end, Karuta still falls in the same category as chess or any other indoor sports out there. Probably, another reason is that my mind and soul had been set up to always think of Chihayafuru as a romance and school-drama anime more than anything else. Along with Ahiru no Sora, Chihayafuru 3 aired from the last quarter of 2019 and among the dominating series from the winter 2020 anime lineup. The whole third season of Chihayafuruhad been a hell of an emotional roller coaster. From shipping Chihaya with Arata, and from the heartbreaking rejection of Taichi's feelings for her, this has been an amazing experience.
Iwa Kakeru!: Sports Climbing Girls
Studio: Blade
Ever imagined watching anime about sports climbing? What about cute girls doing wall climbing? Well, I am quite skeptical at first about this sports anime but the very first episode quite surprised me. Iwa Kakeru! Sports Climbing Girls anime follows the story of a game genius who have excellent observation skills and started wall climbing as she deems it as an interesting and challenging game.
From here, we follow her journey as she keeps on making a name in the sports climbing world among young ladies in Japan with her talents and also the dreams she shared with her teammates from Hanamiya High. I must say that this is a fun story to follow and has shown interesting growth of the characters through their experience from various competitions.
The Gymnastics Samurai
Studio: MAPPA
Last on our list is studio MAPPA's gymnastic sports anime The Gymnastics Samurai / Taiso Samurai. Here we follow an aging gymnast champion who still tries his best to catch another title despite the odds. Now, that reminds me of The King's Avatar, the phenomenal e-sports anime from China. He was joined by an aspiring ninja from another country, and the young protege of the Japanese gymnastic world. Together, they shared the same passion and work together to reach their goal.
This inspiring story about the love for their craft, their passion, the people who are supporting them, it's like an astounding family drama. While Taiso Samura dims in comparison against its fellow studio MAPPA work from fall 2020 anime lineup Jujutsu Kaisen, this is a must-watch anime for sports enthusiasts.
HONORABLE MENTION
Surprise! I'll have a bonus in this list as first of all, I only have 5 anime titles in this post instead of 10 as there are only a few sports anime that caught my attention this 2020. Nonetheless, I have here as a bonus entry is the one that I had mentioned earlier, it's The King's Avatar Season 2. Yes, the phenomenal Chinese anime of 2017 return this 2020 for its 2nd season following where the story concluded from the 2018's special OVA episodes. If you like League of Legends or any e-sports out there, The King's Avatar is a highly recommended title for you.
So, let me ask you guys, which sports anime is the best this 2020? Which one did gave you a splendid anime experience this year? Let us know by leaving your comments below.
Related Post: Top 10 Sports Anime of 2021 (Year-end Review)
Last Updated on November 10, 2022 by Yu Alexius