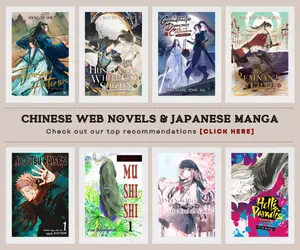 Hey guys, one of the biggest sports anime of the decade is set to return on 2020 and it is no other than Haikyuu!! returning for its 4th season after successively delivering an amazing story that gave us so much fun time with volleyball. It's really awesome to see Haikyuu!! back for its 4th season and this is a rare opportunity as it is very seldom for anime series to reach this far knowing that most of them usually run for only 1 or 2 seasons in general. Production I.G. is definitely treating Haikyuu!! Fans to a full course winter adventure as the anime are also slated to release a new original video animation (OVA) while 
Hakyuu!! Season 4
 with the title

TO THE TOP

is scheduled for release on January 2020 as announced during the Jump Festa 2019 event. This was later confirmed to be release on January 10, 2020 as posted by Burnout Syndromes in their website as they will perform the anime's opening theme PHOENIX. 
In this post, we shall discuss the following topic about Haikyuu!!
Haikyuu!! Season 4 To The Top Synopsis
Haikyuu!! Season 4 Release Date
Haikyuu!! Season 4 Trailers
Haikyuu!! Season 4 Key Posters & Visuals
The Cast & Staff for Haikyuu!! Season 4
Haikyuu!! To The Top Theme Songs
Overview about Haikyuu!! in Different Media Adaptation
Alright, let's start our discussion with the synopsis for Haikyuu!! Season 4 as this will give us a glimpse of what we should expect in the anime especially with 
Haikyuu!! season 4 story
 on winter 2020. The synopsis had been revealed from Haikyuu EN and it's quite a long one as seen below.
Haikyuu!! Season 4 To The Top Synopsis
National Spring High School Volleyball Tournament, Miyagi Prefecture Preliminary Qualifiers: The Karasuno High School Volleyball Club advances to participate in the long-desired National Tournament after a fierce battle against Shiratorizawa Academy.While in preparation for the upcoming National Tournament, the news of Kageyama's All-Japan Youth Training Camp invitation came to them. In addition, Tsukishima will also be invited to the Miyagi Prefecture First Year Selection Training Camp. However, Hinata who is flustered with the difference between the 1styears makes a sudden appearance at the Miyagi Prefecture First Year's Training Camp?!Towards the National Tournament, Hinata, Kageyama, and Karasuno High School Volleyball Club will begin facing further challenges!!
With this kind of a long description, it seems that Haikyuu!! Season 4 will have plenty to cover especially that there's still some training camp that they have to attend to, aside from preparing for the National Tournament. In fact, fans had been patiently yet excitingly waiting for this as the anime had reached a good stopping point for Shoyo Hinata's story from the previous season of the anime.
Haikyuu!! Season 4 Release Date
In regards to our question, 
Is there going to be a Haikyuu!! Season 4
? – the answer is YES. However, another question that we shared with almost every fan of the anime is – 
When is the release date of Haikyuu!! Season 4
? In was later revealed that Haikyuu! Season 4 release date is January 10, 2020 according to Burnout Syndromes and was later confirmed at the anime's Twitter page. 
However,
Haikyuu!! Season 4 Episode 1
 and earlier episodes will be available for purchase in advance during the Toho Animation booth at Jump Fest 2020 on December 21-22, 2019 at Makuhari Messe in Chiba.
Haikyuu!! Season 4 Trailers
The new promotional video for Haikyuu!! season 4 revealed that the anime will premiere on January 10, and will be divided into 2-cour. The first part will air on January as part of the winter 2020 anime lineup, while the 2nd-part will air on summer 2020.
Haikyuu!! To The Top Season 4 Promo Video
We also had been treated to a teaser video for its upcoming OVA titled Haikyuu!! Land vs. Sky. Another OVA titled The Volleyball Way will be released together with Land vs. Sky on Blu-ray/DVD on January 22, 2019.
Haikyuu!! Land vs. Sky OVA Teaser
New Teaser for Haikyuu!! OVA Land vs Sky
Haikyuu!! Season 4 Key Posters & Visuals
On September 22, 2019 – a 
new key visual for Haikyuu!! Season 4
 had been released together with the new poster revealing that Haikyuu!! Season 4 title is TO THE TOP or officially as Haikyuu!! To The Top during the New Series Kickoff Event. The poster as shown below feature the Karasuno High School Volleyball Club.
In June 2019 – the first key visual for Haikyuu!! Season 4 had been revealed in Weekly Shonen Jump as it received the lead cover for the new magazine issue for the commemoration of the manga reaching its 350th chapter.
The Cast & Staff for Haikyuu!! Season 4
Haikyuu!! Season 4: To the Top Character Designs
The regular cast from the previous three (3) seasons of Haikyuu!! anime adaptations are returning for its 4th season as follows:
Ayumu Murase as Shoyo Hinata

Kaito Ishikawa as Tobio Kageyama

Satoshi Hino as Daichi Sawamura

Miyu Irino as Koushi Sugawara

Yuu Hayashi as Ryuunosuke Tanaka

Yoshimasa Hosoya as Asahi Azumane

Nobuhiko Okamoto as Yuu Nishinoya

Toshiki Masuda as Chikara Ennoshita

Nobuyori Sagara as Hisashi Kinoshita

Kazuhito Narita

Kouki Uchiyama as Kei Tsukishima

Souma Saitou as Tadashi Yamaguchi

Kaori Nazuka as Kiyoko Shimizu

Hiroshi Kamiya as Ittetsu Takeda

Hisao Egawa as Keishin Ukai

Sumire Morohoshi as Hitoka Yachi
Haikyu!! Season 4 will be animated by Production I.G. though the number of episodes this season wasn't confirmed yet. Meanwhile, the following are the confirmed staff for the upcoming anime:
Director: Masako Satou

Sound Director: Hiromi Kikuta

Music: Yuuki Hayashi

Original Creator: Haruichi Furudate

Music, Sound Director: Asami Tachibana

Series Composition: Taku Kishimoto

Character Design: Takahiro Kishida

Animation Director: Hideki Takahashi

Assistant Director: Mariko Ishikawa

Color Design: Noriko Arisawa
Haikyuu!! Season 4 To The Top Theme Songs & Artists
Burnout Syndromes is returning to perform the opening theme song PHOENIX for Haikyuu!! Season 4. The group previously performed the opening theme songs for the 2nd and 3rd season of the anime series. Meanwhile, CHICO with Honeyworks will be singing "Kessen Spirit" (Spirit of Decisive Battle), the anime's 4th season ending theme song.
Overview about Haikyuu!! in Different Media Adaptation
Haikyuu!! is a manga series written and illustrated by Haruichi Furudate. The name of the manga is literally VOLLEYBALL if translated to English and it definitely staying true to its title as the series is a sports manga revolving the sports Volleyball.
Haikyuu!! Plot
Junior high school student Shōyō Hinata gains a sudden love of volleyball after seeing a national championship match on TV. Although short in height, he becomes determined to follow in the footsteps of a star player, nicknamed the "Little Giant", after seeing his plays. However, his dreams are destroyed in his first official match, where his team suffers a crushing defeat against the junior championship favourite team, which includes the so-called "King of the Court" Tobio Kageyama. Hinata vows to follow in the footsteps of the "Little Giant" and enter Karasuno High School to defeat Kageyama, only for the two to wind up as unlikely teammates. By combining the genius-like qualities of Kageyama with Hinata's sheer athleticism, the duo create a brand-new volleyball tactic. Their new combo allows them to get over their differences and creates a strange alliance between the two filled with fun and laughter for them and their teammates. Thus begins the Karasuno boys' volleyball team's journey to the top.
The manga was first published as a one-shot project in Shueisha's seasonal Jump NEXT! Magazine before it was serialized in Weekly Shounen Jump since February 2012. As of 2019, Haikyuu!! has over 28 million copies in print and a total of 39 volumes.
Anime Adaptation
The anime adaptation of Haikyuu!! was first premiered on April 6, 2014, at MBS and produced a total of 3 seasons prior to the announcement of the upcoming 4thseason. The first three (3) seasons of the anime had been directed by Susumu Mitsunaka while a new director – Masako Sato is helming the project for its 4thseason.


Taku Kishimoto had written the story since the anime premiered with Yuki Hayashi providing the music, and Production I.G. animating the whole anime franchise from season 1 until 4.
Anime Films
Haikyuu!! also get a series of compilation films amounting to a total of four (4) films so far as follows:
1st  Movie: Haikyuu!! the Movie: Ending and Beginning – released on July 3, 2015
2ndMovie: Haikyuu!! the Movie: Winners and Losers – released on September 18, 2015
3rdMovie: Haikyuu!! Genius and Sense – released on September 15, 2017
4thMove: Haikyuu!! Battle of Concepts – release on September 29, 2017
Radio Drama
A radio drama for the manga series had been broadcast on TV Tokyo's Sakiyomi Jum-Bang! program in November 2012 with multiple voice actors providing samples for different characters in the story. Later on, it was distributed in December 2012 on Shueisha's Vomic website.
Stage Plays
Haikyuu!! also inspired a series of stage plays titled Hyper Projection Engeki: Haikyu!! which began running in 2015. The stage plays were directed by Worry Kinoshita and star Kenta Suga as Shoyo Hinata.
Video Games
We could definitely say that Haikyuu!! is a franchise for different media as it also gets a video game titled Haikyu!! Tsunage! Itadaki no Keshiki which was released on September 25, 2014 in Nintendo 3DS in Japan. On March 3, 2016 –  Haikyu!! Cross Team Match as released on Nintendo 3DS in Japan.
Meanwhile, the manga's main character Shoyo Hinata appears as supporting role in the Jump crossover fighting game J-Stars Victory VS which had been released on PlayStation 3, PlayStation 4, and PlayStation Vita.
With all these adaptations in different media, Haikyuu!! definitely is among the biggest sports anime of the decade and one of the strongest points of the series is the fact that it is generally received with positive reception by the community.
Which aspect of Haikyuu!! do you look forward the most to see next year? Are there any specific events from the manga that you're excited to see to be animated in the season 4? Please let us know by leaving your comment below.
Images credit to Production I.G.
Last Updated on March 7, 2021 by Yu Alexius