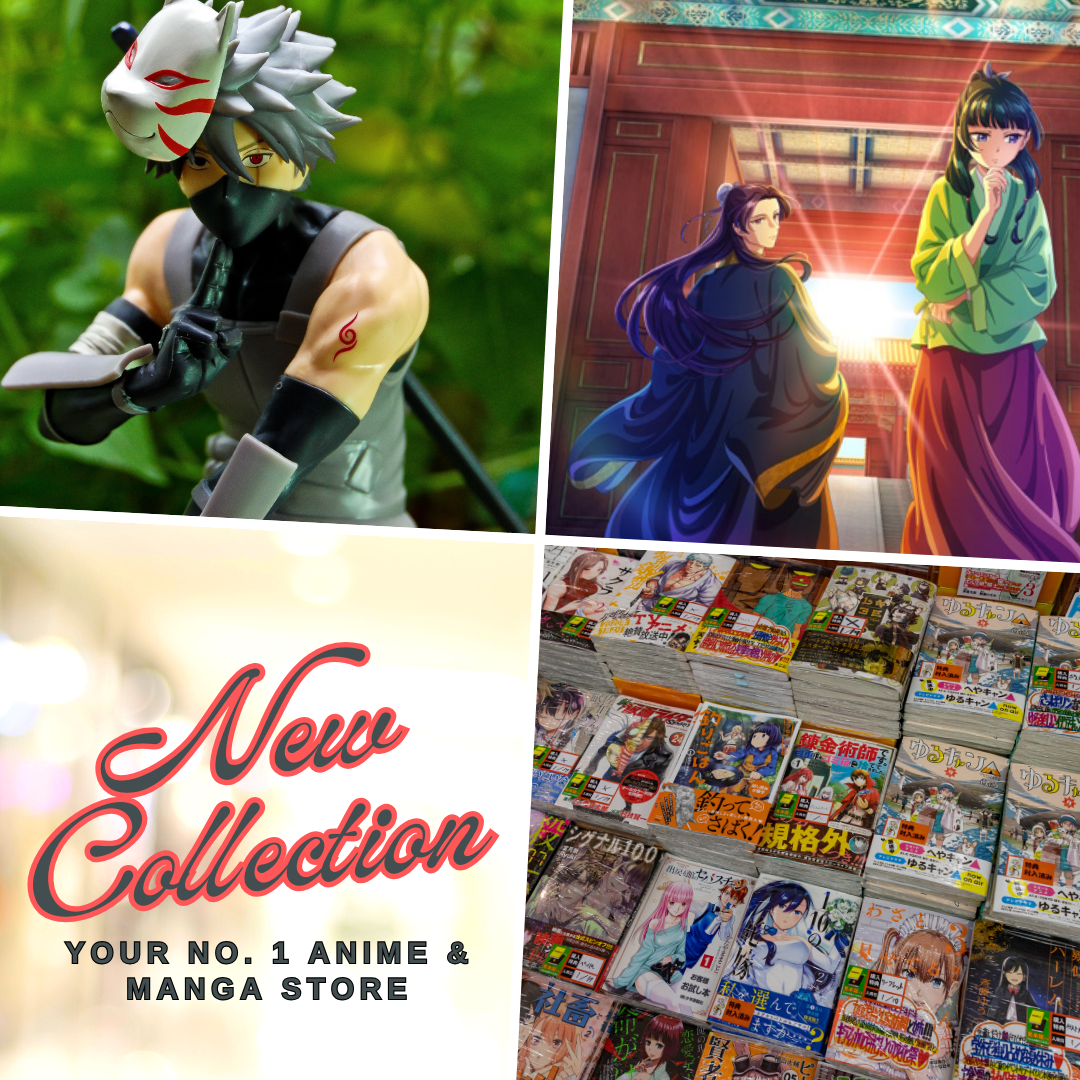 The year is almost over and that only means that we are back for another year-end review of our favorite anime that had been released this 2021. First in our list of featured top 10 best anime of the year by genre are those stories that gave us an adrenaline rush and a whole lot more entertainment in many aspects.
Yes, we will be talking about the best sports anime of 2021 and this feels rather refreshing as we don't have popular sequels this year, therefore, we have been given an all-new offer with a brand new story and vibes. I genuinely believed that this is a good thing so we can have the chance to learn the new inspiring story of dedication and passion towards one's dream and craft, towards that very thing that they're passionate about from a new perspective.
In line with this, we have listed here our top 10 sports anime of 2021 that had been a fascinating ride from start until the end and offered a refreshing refuge to all of us who are craving new stories revolving around different sports. However, I have to highlight this first, since we don't have big names this year, the quality of sports anime that aired this 2021 is far different from the previous years, I have some issues with the quality of some titles, but they still ended inside my top 10 since we only have a handful to discuss this time.
Top 10 Sports Anime of 2021 (Year-End Review)
Sk8 the Infinity
Leading the pack is the absolutely gorgeous and exhilarating adventure that we had with Sk8 the Infinity. Who would ever expect that a story revolving around skateboarding can be as exciting, fun, and hilarious as with all the dangers that come with it? It also brought a set of interesting and lovable bromance (I'll even call it gay) ships of the year. In the end, beyond the skateboard and the noise, Sk8 the Infinity is an inspiring story of finding new purpose and passion, a story of reigniting one's dream, a story of healing old wounds, a story of finding a new bond, and a story of redemption from getting led astray once.
Re-Main
Alright, so my gay heart had enjoyed Re-Main because mainly, we have plenty of good-looking men here but kidding aside, the anime is an inspiring and fun story, although the only setback is that the development occurred quite later in the story. But it all concluded in such a momentum that I think had pretty covered up what the earlier parts of the anime lack. If you haven't watched Re-Main yet, you can still catch up to it as it is still showing on TrueID here.
2.43: Seiin High School Boys Volleyball Team
This is not just a story of a single person, but a story of an entire team, their struggles and successes, 2.43: Seiin High School Boys Volleyball Team offers all the shounen feels and that of a dramatic sports anime that we all crave for. At first, it looks like our typical and classic favorite Haikyuu!! but we had been immediately treated to surprising drama right off the bat after its pilot episode. I must say it went to deliver stories and struggles concerning sports beyond glamour and praise.
Uma Musume: Pretty Derby (TV) Season 2
This is quite surprising but Uma Musume Season 2 had been doing really well this 2021 for a sports anime that has been adapted from a game, and much more features girls with animal ears. It sounds crazy and generic, but this anime had showcased a well-executed animation and well-written story that combines comedy, a slice of life, and sport altogether.
Skate-Leading Stars
I actually get a lot of vibes similar to Your Lie in April here because of having a child prodigy as the main character but later quits due to some reasons and this really hit ou senses a lot. It has the typical drama and vibes of a sports anime set in a school setting, the rivalry, and friendship, and all the funny cliches had been truly spectacular. Although I have quite a dislike towards the MC, I find him quite annoying but that's just my personal thought. I love his perseverance though.
Backflip!!
Bakuten!! is next on our list. This anime is quite a surprise. I am not expecting so much from this but it turns out to be an exciting and well-constructed story that revolves around characters that are deeply connected to the plot. It involves rhythmic gymnastics, if you had seen Taizou Samurai last year, you'll get some kind of similar vibes in Backflip!! However, this anime has proven that it can deliver just the right amount of entertainment value and enjoyment despite the limited budget, I must say, the staff working behind it are brilliant in covering a niche sports story and was able to highlight many great moments in the show.
Puraore! Pride of Orange
This is not Slam Dunk on ice, but Puraore! Pride of Orange is an amazing sports anime this 2021 although it was often misunderstood by anime fans. They usually think that it is an idol anime without truly digging that it is a sports anime, and it revolves around ice hockey. Nevertheless, this is not just an anime about ice hockey, there's more to it, and the sport itself is just an element used, a certain tool to expand the story as well as the relationship and connection of the characters which I think is the real icing of the cake in its story.
Burning Kabaddi
This is quite crazy but this is the first time I have heard of a sport called Kabaddi, so it is actually a fairly popular sport in South Asia, I think it's great that it was able to introduce the sport to anime fans. I have to give a plus points for the cultural appreciation on that.
The anime itself has many loose ends but it was entertaining enough to make the viewers have a good time watching it. I fairly enjoyed the characters, they will definitely give you all the comedy that you want, they're the strongest element of the anime. I think Burning Kabaddi thrives in the natural progression of its story, it has certain vibes that can be found in the legends like Slam Dunk.
Farewell, My Dear Cramer
There's a lot of potential in this sports anime that I think hasn't been fully utilized but in the end, it still offers a pretty fair ride. The anime was adapted from a manga written by Naoshi Arakawa, the author of Your Lie in April.
Farewell, My Dear Cramer is a story of chasing one's goal, that very goal no matter how hard it may be, no matter what are the challenges that come along the way. However, I think its backslash is in the pacing of the story that focuses more on the little things, where it makes the experience of watching it a bit boring at times and loses the core of its story. Nonetheless, I love character designs, it is unique and gorgeous.
Wave!!: Let's go Surfing!!
Let's go surfing! Fans who love watching hot men having their surfboard and riding along the waves will love this. The anime truly give the viewers a splendid ride with plenty of handsome young men but the story had been quite lagging behind. People often complain about how boring it has become after a promising start and I think I have to agree to it at some point. Nevertheless, Wave!!: Surfing Yappe!! is our average sports anime, serving us cute young men chasing their passion.
Honorable Mentions:
Here are some more sports anime of 2021 that I believe should be mentioned here too. In fact, Nomad: Megalobox 2 is one of the best that I had seen this year but I think it more fits the drama category while having a good story revolving megalo boxing as a competitive sport.
Megalo Box 2: Nomad
Fitness Boxing
Now, let me know which one is your favorite sports anime of 2021. Are there any specific reasons that you think highlight its strength, which one do you think should be considered as the best of the year? Share your thoughts with us in the comment section.
Last Updated on December 10, 2021 by Yu Alexius