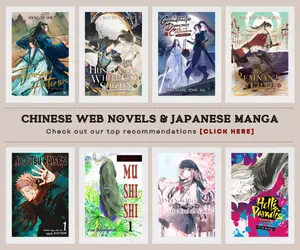 As a donghua and a shounen fan, watching great actions had always been fun, and such is the case when witnessing Hitori no Shita fights from all its previous installments. Hitori no Shita: The Outcast, a Chinese anime that gave delight to many shounen fans out there is remarkable for its obnoxious humor, and awesome fight scenes.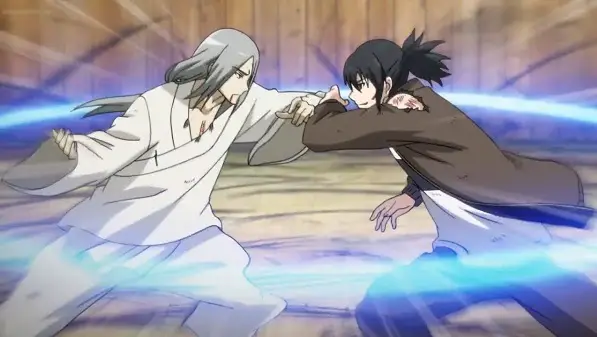 Top 7 Best Hitori no Shita Fights
That is why in this post, I'd like to share a list of all the highlighted fight scenes from Hitori no Shita's anime adaptation throughout its stint from season 1 to 3. Let's just say that this is early preparation and refresher as we are patiently waiting for Hitori no Shita Season 4 which Tencent's is slated for release this 2021.
Related Post: Hitori no Shita Season 5 Has Been Announced
Zhang Chulan vs Feng Baobao
What can I say in this one is that, poor Chulan! He got owned by Feng Baobao in this one and he even got himself strip off completely, literally. By this moment, I've got myself to believe that Hitori no Shita is a legit martial arts anime with awesome fights. It was both hilarious and action-packed moments from the popular Chinese anime. This is a nice introduction to the series as a whole to have the two main characters in Hitori no Shita in a good fight.
Zhang Chulan vs Zhang Lingyu
Another highlight of Hitori no Shita: The Outcast Season 2 that people must have enjoyed. This is like the battle of Yin and Yang, two opposing sides with different natures but all together they keep the balance. We had seen Zhang Chulan finally unveiled for the whole world to see what he can truly do.
Wang Ye vs Zhuge Qing
This is the battle of geniuses. One was from a prestigious family with great background and famous technique while the other an insanely rich guy who is keeping a low profile under the disguise of a poor monk. This is another highlight of the Raten Taishou tournament.
Zhang Ziwei vs Lu Jin
Here we have two old monsters battling after one went berserk. This is one of the highlights fights from Hitori no Shita: The Outcast Season 2 and it was seriously intense. This is an exhilarating fight from the series because we have two of the strongest characters from Hitori no Shita in here.
Wang Ye vs Zhuge Qing's Followers
Hitori no Shita: The Outcast Season 3 was opened by this awesome chasing and fighting scenes between Wang Ye and the people who are working under Zhuge Qing. Here we have seen what Wang Ye still hides under his pocket. The chasing scene was quite intense and it was even intensified when they finally fought, as they test Wang Ye's ability.
Feng Baobao vs Ja Jongu
Probably one of the best infiltration scenes that we can have from the series, Feng Baobao went after Zhang Chulan when he was called for by the Feng family, another known group in the Outsider world. Here we have seen Feng Baobao shows how badass she was albeit it turns out to be bloody.
Zhang Chulan and Feng Baobao vs Zenzei's people (He Xia, etc)
Here Zhang Chulan together with the gang had to fight against the He Xia, Yanyan, and Liang Lu from the Zenzei, an Outsider organization that is notorious for being an anarchist group.
My list ends there although there are many more fight scenes from Hitori no Shita that fans should check out. For example, there's the fight of Feng Baobao against the Zenzei members, the most hilarious and badass fight between Feng Baobao and Zhang Chulan during the tournament, and the group's assault on the outsiders that keeps an eye on Wang Ye to name a few.
Related Post: 10 Anime Like Hitori no Shita: The Outcast
In fact, these are only a few of the highlighted fight scenes from Hitori no Shita that donghua shounen fans will enjoy. So, which Hitori no Shita fights did you enjoy the most? Drop your comment below to share your thoughts on it. For more updates about Chinese animation, kindly subscribe to our newsletter.
Last Updated on September 25, 2022 by Yu Alexius