Hitori no Shita: The Outcast Season 4 just recently concluded a few months ago and while fans are patiently waiting for the promised 5th season of the donghua, we are all anxiously looking for alternative anime and donghua to watch could fill up the space previously occupied by Zhang Chulan and the gang.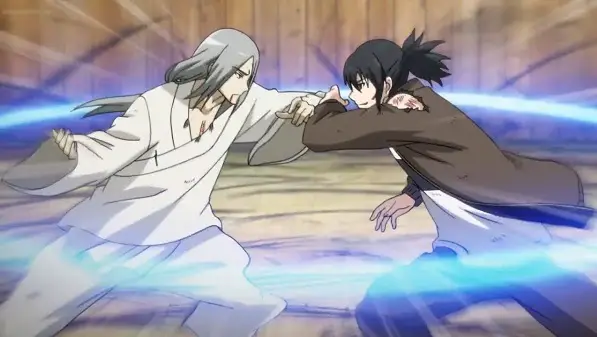 In general, Hitori no Shita: The Outcast as animation is a furball of exciting actions filled with martial arts and Chinese elements, while also putting so much effort into entertaining the viewers through the sheer power of its hilarious humor that sits in between being parody in style and ridiculously shameful acts. Nevertheless, it never fails to bring forth what all the fans expect – an action-packed adventure.
As we are waiting for the official announcement of Hitori no Shita: The Outcast Season 5 which was previously hinted at and teased at the end of the 4th season, let's take a look first at several donghua and anime that shares a lot of elements and antics with it.
10 Anime Like Hitori no Shita (Yi Ren Zhi Xia)
In this list, we highly recommend these 10 anime like Hitori no Shita. These are from different categories of Japanese and Chinese animation. In one way or another, it shares some similarities to Hitori no Shita whether through the story, a common showcase of martial arts, or simply having that mystic appeal of the unknown which Zhang Chulan and the crew still exudes until now.
Tenjho Tenge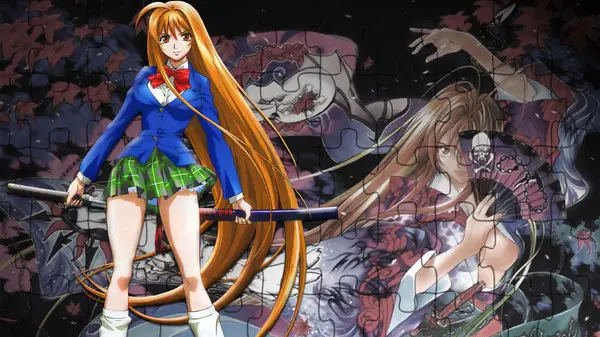 First on our list is the Japanese shounen and martial arts-centered anime Tenjho Tenge. High school students battling to the death with martial arts in this rather brawl-filled anime where delinquents are fighting each other for the sake of pride and supremacy. It's like our typical gang wars and fights between student organizations, however, the characters have unnatural strength and martial arts techniques.
Kenichi: The Mightiest Disciple
This anime just like Tenjho Tenge and Hitori no Shita involves martial arts. Yes, we have a rather cowardly boy here who starts to study martial arts in a dojo run by experts. They taught him their respective forte of fighting and the anime follows his journey on becoming the strongest disciple among students of martial arts masters.
Spare Me, Great Lord!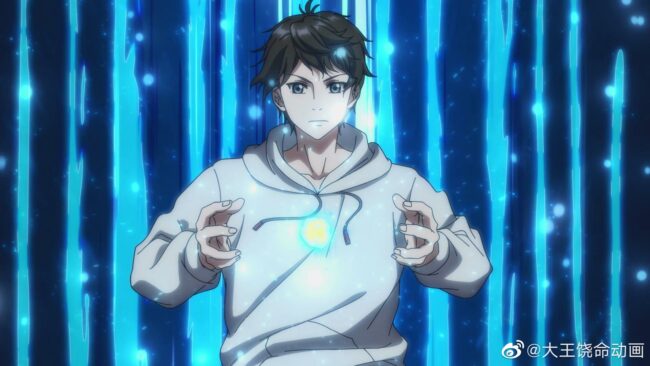 Da Wang Rao Ming | If you're wondering what's the similarities between Spare Me Great Lord and Hitori no Shita, I might point out that you take a look at the fight scenes, both donghua had been animated by the same studio (for the 3rd season of Hitori no Shita at the very least), both donghua also highlights overwhelmingly strong MC but keep it low-key but not entirely hiding it, and they can be both reckless and shameless at times.
Related Post: 10 Chinese Anime Like Spare Me Great Lord! Series
JX3: Chivalrous Hero Shen Jianxin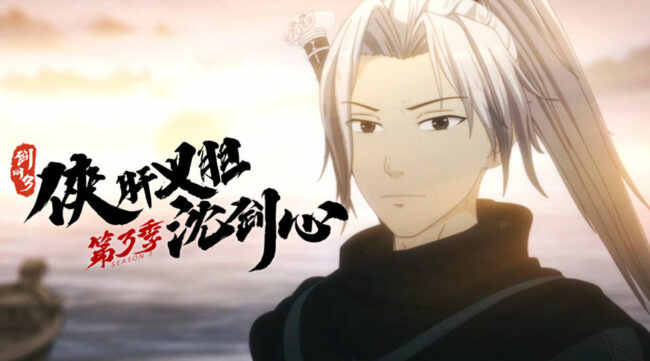 So here's another donghua in our list and one that also features a combination of Chinese humor and martial arts altogether with elements involving cultivation. Both donghua are hilarious, while Hitori no Shita is set in modern times, JX3 is among those stories that are set in a fantasy world.
Related Post: JX3 Season 3 Donghua Updates
Taboo-Tattoo
This is one of the closest titles that I could compare to The Outcast. Taboo-tattoo is another anime like Hitori no Shita that highlights martial arts and follows the story of a guy who rescues a homeless old man and this fateful encounter has changed his life forever. It leads him to a journey where he acquired supernatural powers and he ended up wrapped up in a conspiracy. That sounds like Hitori no Shita in a nutshell, isn't it?
Rakshasa Street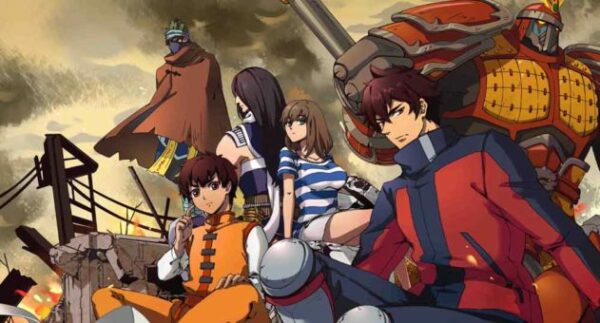 Here's one of the most prominent Chinese anime several years ago. It's quite similar to Shaman King but it also shares similarities to Hitori no Shita in the sense that we have a guy for an MC who acquired supernatural powers and is set in a world where conspiracy between these people with superpowers are putting them in danger.
Just like how Zhang Chulan get engulfed in the conspiracy of his heritage and the world of the gifted, Gleipnir is another anime that explores the venture to the unknown after our average guy acquired some kind of special power granted to him by an alien and he finds himself in danger because of them. But determined to learn the truth, he'll embark on a journey of pain and discover a missing piece of his past.
Darwin's Game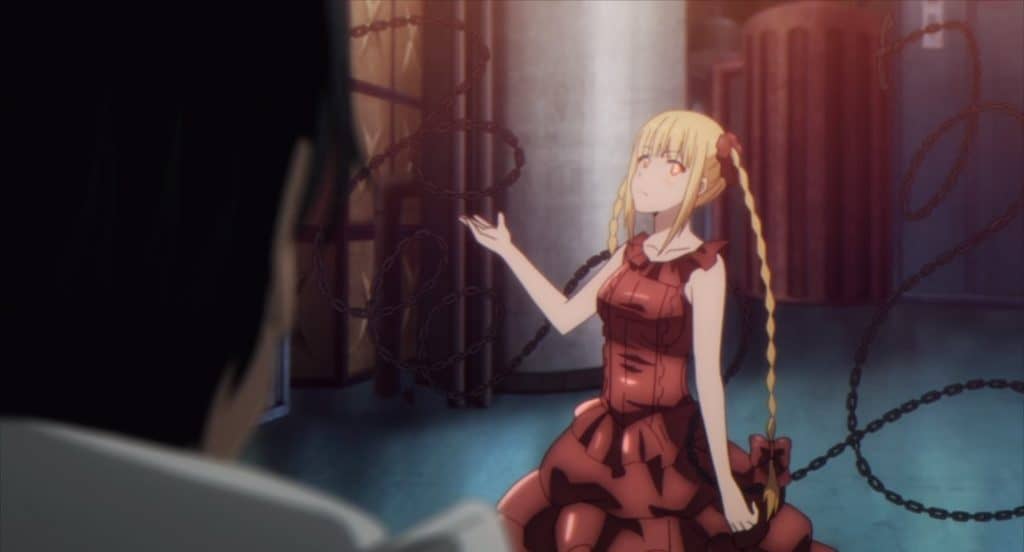 It's a game of death and a battle royale, Darwin's Game is another anime like Hitori no Shita that explores the journey of entering an unknown realm where one's life is at stake. Just like a Squid Game story or even Gleipnir, Darwin's Game features the fight of the people who wants to achieve their wish in exchange they have to fight other players to death in a game designed for entertainment purposes of the rich and powerful.
This hilarious yet fantastic and underrated shounen anime is a must-watch for many viewers. It highlights the journey in a society where people gained special powers, some are helpful and some are useless powers. We then follow the journey of a group of gifted people who act like an agency to do the bidding of their superior. Now, that sounds like Bungou Stray Dogs and the Company from Hitori no Shita.
God of High School
The best action anime from 2020, God of High School is a must-watch for anyone who loves martial arts and animated fight scenes. This is quite similar to the other anime that I had mentioned above just like Darwin's Game and Gleipnir, however, it's definitely sitting atop everything when it comes to fighting scenes, and the way it showcases martial arts fights are absolutely stunning.
Now, these are among the best anime like Hitori no Shita that every fan of the martial arts donghua should add to their watchlist. If you haven't watch the series yet, I highly urge you to check out Hitori no Shita: The Outcast. Are there any more titles that you would like to be added to this list? Let us know about it in the comment section below.
Last Updated on February 23, 2023 by Yu Alexius