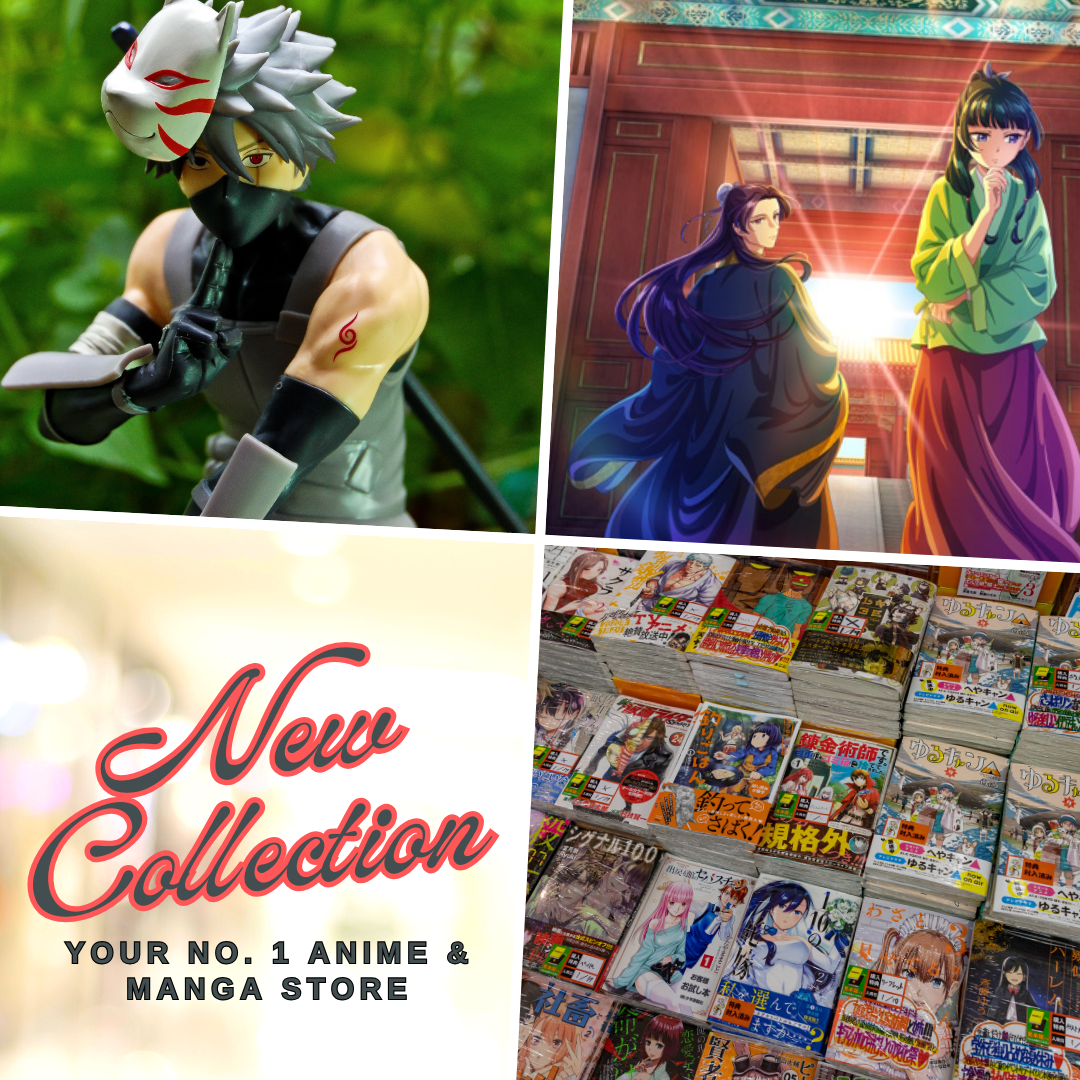 Hey guys, here's another set of my top 10 anime of 2020 by genre, and this time, I will share my top 10 action anime series of the year. Yes, I'll share in this list the anime series that gave us a splendid experience this 2020 and had our blood comes rushing with goosebumps through the fight scenes it has delivered.
I must say we have plenty of action anime this 2020 but only a few truly stands out among the rest. Some of the titles in this list are expected to be here since they're sequels to some of the most popular shounen anime in recent years. Meanwhile, we also have new titles that captivated us right from its first episode.
Alright, so let's start our list, albeit I am sure that anime fans who are shounen at heart will surely have a familiar trip in this list.
God of High School
First on our list is the anime that surprised us immediately albeit we are expecting that it'll a full-blast action-packed experience. God of High School is based on a popular Korean webtoon of the same title and was animated by studio MAPPA. It's one of the studio's biggest project this 2020 alongside Jujutsu Kaisen and Attack on Titan: The Final Season.
Now, what makes God of High School the best action anime of 2020? There's only one reason here, they had the best fight scenes and it has been consistent from start until the end. Story-wise, it has been messed up, the pacing had been rushed but the fights and action that we are craving for had always been highlighted. Furthermore, these fight scenes are beautifully animated and look surreal and visually aesthetic. If an anime fan is simply looking for action, this one should stand in front of the lineup this year.
Sword Art Online III: War of the Underworld Part 2
Believe it or not, hate it or not, Sword Art Online had successfully wrapped the Alicization Arc in the most spectacular way possible. It's the familiarity and nostalgia that the series had established all these years that makes the final cour of Sword Art Online Season 3 a delightful and epic experience.
There are so many remarkable fights that we had witnessed from this anime, albeit the most memorable is the battle between Bercouli Synthesis I and Gabriel Miller as the Dark Emperor Vecta. Eiji and Yuna's arrival in the underworld was also worth mentioning. The epic fight between Kirito and Vasago was a sight to behold, and I am sure I am not the only one who had goosebumps and shivers from it.
Fate Grand/Order: Absolute Demonic Front – Babylonia
Here's my best anime from the winter 2020 lineup and there's no doubt that it has delivered a stunning anime experience filled with action and drama until the very end.
That phenomenal battle against Beast II (Tiamat) was fantastic, we saw the servants: gods, kings, and heroes unite together with a single human at its core to defeat an ancient divinity. Almost every character in the anime had a story to tell and we all love them, we even had a glimpse of King Gilgamesh before he became a summoned servant. Quetzalcoatl's retaliation against Tiamat was astounding, Ishtar's Noble Phantasm that blows Tiamat down into the abyss of the Underworld was stunning, Kingo's last attempt to stop Tiamat had been a heartwrenching scene.
All in all, Fate Grand/Order – Babylonia had delivered us a story that may look generic or average on the surface but was perfectly ascended to another level with effective visuals and animation, powerful soundtracks, stunning character designs, and a well-written story.
For more fight scenes from the series, you may check our post: Top 10 Fights from Fate Grand/Order – Babylonia anime.
Jujutsu Kaisen
In the fourth spot on our list is the anime series that surprised many fans this year. If 2019 had been the year of Demon Slayer: Kimetsu no Yaiba, then 2020 is the year of Jujutsu Kaisen. This is another anime where the main characters had to fight demons, well, that's actually curses to be specific. That's a pretty generic plot, isn't it? So, what's make it big? MAPPA animated the series and once again delivered an exhilarating animation. What's more? We have plenty of adorable characters, I mean, characters that shounen fans will easily like whether they are the protagonists or the antagonists. Jujutsu Kaisen also thrives in its powerful soundtracks. I still have plenty of things to say about this series, but 2020 is almost over and the anime just entered its 2nd cour, so we can only witness its entirety next year.
Fire Force Season 2
From David Productions, here we have the 2nd season of Fire Force. This anime had been one of the most consistently good titles of the year. While there are no major scenes or peak in the story, it doesn't have any disappointing or frustrating episodes throughout its run. It is like every episode was made to support the succeeding episode smoothly while keeping the flame of hyped and excitement burning at a steady pace.
Simply looking for action? Fire Force didn't come short when it comes to fighting scenes. Throughout its run, we had been treated on several occasions to lit and fantastic fights. Who would ever forget Shinra and the crew's adventure on the forsaken land? Joker and Captain Shinmon's assault on the Holy Sol Temple? The Fire Force infiltration on Nether? Shinra and Arthur's training under Captain Shinmon, and many more. These were only some of the highlights that we got from Fire Force Season 2 and it shows no sign of stopping.
My Hero Academia Season 4
In general, My Hero Academia Season 4 had given us an amazing ride, the last half of its run was aired in the winter 2020 lineup and that has been a fantastic journey as we get to learn more about our young heroes. It's great to see the series still have the burning flame of giving its fans all the hyped and fights that they asked for. Overall, the arc against the Hassaikai was dramatically breathtaking and served as a major point in the character development of our young heroes. The UA High cultural festival was splendid, and lastly, we see Endeavor finally carry on the torch that All Might left behind albeit, he still has exerted some more real effort and go beyond his limit.
Akudama Drive
Now, here's the real dark horse of the fall 2020 anime lineup. An original anime about notorious criminals and the revolution that they bring. While I don't think that the story is any special in particular, it has been a consistent story from the start to finish albeit making a lot of fans crying at some point. The fight scenes are arguably one of anime's strengths, with every character having their unique specialties, it's amazing to see them clash against the executioners. Though I have to give a special mention to Brawler here. He's amazing!
Plunderer
Truth is, I almost dropper Plunderer before because it's not my usual cup of tea. Furthermore, I really find the fanservice to be seriously underhanded. If there's one thing that Plunderer did excel, that would be the fight scenes. The action that the viewers had when watching Plunderer is genuine and entertaining.
A Certain Scientific Railgun T
Alright, here's another series in this list that has been consistent from start to finish albeit it took them almost 3 seasons to finally reach its denouement. Just like Fire Force, A Certain Scientific Railgun T (season 3) has brought us many fight scenes to remember this year. The series had given us various highlights and it doesn't simply revolve about Misaka Mikoto or Railgun anymore.
Tower of God
Another Korean webtoon-inspired anime series in this list is Tower of God. This anime adaptation also leads me to read the webtoon and it has been amazing. Particularly, Tower of God is an adventure anime but the occasional fight scenes that we had from it had been splendid. Albeit, the strongest asset that the series had is the genuine interactions between characters. The fight scenes that we had from this series had been among the highlights of the anime. Among my favorites are the fight between Anaak and Hatz, the Crown Game arc, and Endorsi against Anaak fight.
Though, I have here some honorable mentions as follows:
Attack on Titan: The Final Season (I can't include the title in the list yet since we only have 4 episodes that aired this 2020, we will see it in 2021 vie and unleash its full power)
Dorohedoro (here's another anime from studio MAPPA)
Blade of the Immortal (probably one of the best samurai fights that we had in recent years)
Darwin's Game
Golden Kamuy
Gleipnir
Looking for more list of best action anime of the year, here's CBR own list which was based on MyAnimeList. 10 Best Action Anime Of 2020, According To MyAnimeList
Alright, so let me ask you guys? Which action anime of 2020 is your favorite? Please let us know by leaving your comment below.
Last Updated on November 9, 2022 by Yu Alexius