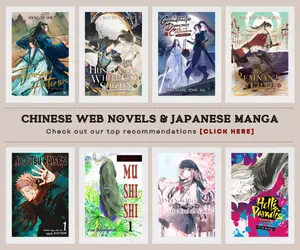 Zhang Chulan, Feng Baobao, and the gang that we loved so much from the Company and the Outsider world are coming back in Hitori no Shita: The Outcast Season 4 which was originally revealed during the 2020 Tencent Video Animation Conference Event last August 8, 2020.
Hitori no Shita: The Outcast Season 3 which aired last April 24, 2020 might be a short ride but it offers us a glimpse of what is about to come, and what's in store for all of us who are anxiously craving to see Zhang Chulan's role to play in the world of the Outcasts. What's even makes me excited for Hitori no Shita: The Outcast Season 4 is that we are one step closer to knowing Feng Baobao's past albeit this time, she has to fight another irregular employee from the Company and it seems it won't be an easy task even for her.
Hitori no Shita: The Outcast Season 4 Overview
Animation Studio & Release Date
[Update: September 17, 2021] During the 2021 Tencent Video Animation Annual Conference last August 8, it once again listed Hitori no Shita: The Outcast Season 4 as one of its upcoming series for 2021-2022 lineup. In the latest announcement on the official Weibo page of the series, it was revealed that The Outcast Season 4 release date is scheduled on September 24, 2021 and it will premiere on Tencent Video at 12:00 noon timeslot along with a new key visual as shown below.
Unfortunately, Big Firebird Animation is not returning to animated the series this season. In the latest announcement, it is said that Hitori no Shita will changed its studio for the 4th time, for the 4th season Qiyuan Yinghua is taking over the project. The new studio is known for animating the 2021's Chinese anime adaptation of The Grave Robbers: Qinling Sacred Tree which is doing great as one of the most-watched donghua in China last April 2021.
We have here a short teaser for Hitori no Shita: The Outcast Season 4 which simply adds more excitement and hype for its return. Here, it seems that the Company will go full force, as one of its irregular employees is now on the loose, and Feng Baobao should do her best to restraint and captured this irregular employee. So, check out the trailer below which was released by Tencent during their event.
[Update 8/8/21 – Tencent Annual Conference] Tencent has unveiled a new key visual and PV for The Outcast Season 4 which features the old gang and the new characters that we should look forward in the series as shown below.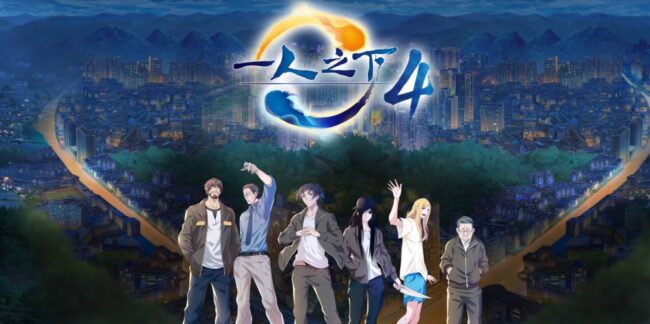 Trailers and PVs
Here are the set of available trailers and PVs that we had so far for The Outcast Season 4 through out the time that Tencent has first unveiled its new season last 2020 until its scheduled release this September 2021.
Beijing's Qiyuan Yinghua studio and Tencent has unveiled the latest PV for the Yi Ren Zhi Xia (The Outcast) Season 4 which gave us a bit of preparation for the series' return featuring the characters in action.
Where to Watch Hitori no Shita Season 4?
The series will be released on its official streaming platforms on Tencent Video here: 一人之下 第4季. Wuzimiko from Guodong Subs also made fansubs for it here: The Outcast Season 4. Your favorite anime websites might also add it to their directory, so watch out for it there.
Hitori no Shita: The Outcast is one of the most popular Chinese martial arts anime and was based on a webcomic titled Yi Ren Zhi Xia, which literally means Under One Person and subbed as The Outcast. The webcomic is written by Dong Man Tang and illustrated by Mi Er and had been published by Tencent.
The webcomic was first adapted into an anime in a collaboration project by Chinese and Japanese studios in 2016 and followed by its second season in 2018. In 2020, Hitori no Shita Season 3 is produced by a full-Chinese team and Big Firebird Cultural Media took over the animation job from Haoliners Animation League.
To have a better glimpse at its story, here's the synopsis of Hitori no Shita: The Outcast as follows:
One day, on his way to visit his grandfather's grave, Zhang Chulan is attacked by zombies in a graveyard. In the midst of that situation, he is saved by a mysterious girl, who wields kitchen knives to kill the enemies. The girl tells Chulan, who is relieved, to face his hardships head on and leaves. However, Chulan later sees that girl again at his university. From that moment, Zhang Chulan's destiny begins to move. There will be strangers with special powers appearing one by one, with battles involving those abilities. Each episode will bring a new mystery to light.
And that's it, it seems that we will be facing another mystery in the upcoming Hitori no Shita Season 4 and there's no doubt that fans will be excited to see as aside from Feng Baobao's search for the escaped irregular employee of the Company. Zhang Chulan, along with the friends and rivals Wang Ye, Zhuge Qing, and possibly Zhang Lingyu. They had been invited by an unknown Outcast and it seems there's more hidden behind in their connection than what we can surmise on the surface.
Via:
Tencent Animation & Comics
Tencent Penguin Pictures
Haoliners Animation League
Big Firebird Cultural Media
Anilist
Related Post: 10 of the Best Martial Arts Anime that You Should Check
Last Updated on November 19, 2021 by Yu Alexius