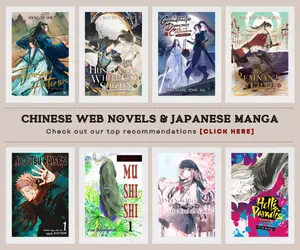 There's always the exciting thrill that we shounen fans often get when watching martial arts anime, there's the action and adrenaline rush that we only get when seeing characters fighting fist on fist, and a whole lot more.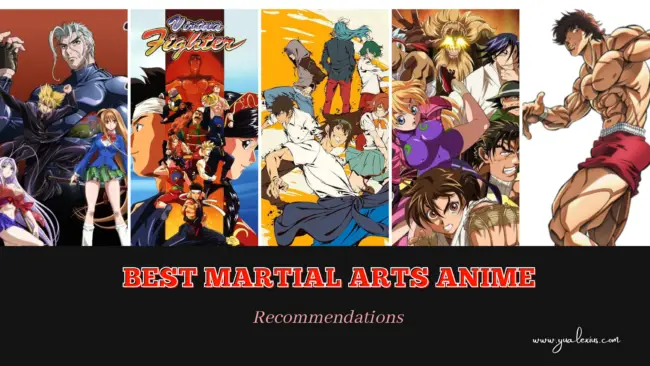 As a long-time anime viewer, martial arts anime had always been a fantastic cliche to watch out for, especially those who had to grow up through the influence of popular shounen anime series such as Dragon Ball Z, Yuyu Hakusho, Flame of Recca, Ranma 1/2 and many more. I know that there's plenty of my fellow fans out there who are searching for Martial Arts anime recommendations and watch it in any possible, either from popular streaming service providers such as Netflix, Crunchyroll, Funimation, or even just on YouTube.
In line with this, we had come up with a list of recommendations of martial arts anime that features a lot of great fight scenes, bloody and gory as it may get, a bit of drama, and plenty of action to satisfy your craving whether you're simply looking for pure martial arts anime with brute force, or those with stories and plot involving romance, revenge, family drama, and more.
Top Martial Arts Anime Recommendations
Tenjhou Tenge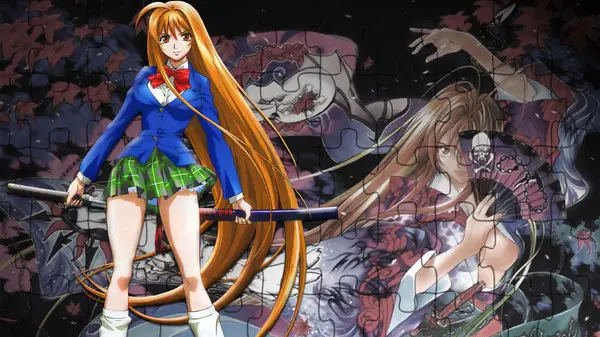 Do you enjoy watching hot anime girls in martial arts anime where they often kick the butt of the bad guys and girls alike? Tenjhou Tenge is a perfect example of shounen vibes and a story equipped with bloody fight scenes and a few mature feels. It's a hot mess of school martial arts tournament where various factions are at odds, and in the center are hot and badass female anime characters, along with several gorgeous topless men with hot physiques. If you wish to get a dive deeper into it, you might check this post: Tenjho Tenge a Nostalgic Review.
History's Strongest Disciple Kenichi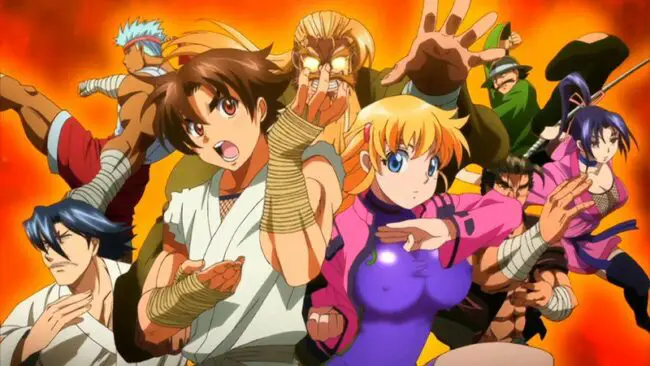 Next is probably one of the best in this list in terms of story, development, and standing still with the basic at its core, an adventure that revolves around martial arts at its center. Here, we follow the journey of the martial arts disciple Kenichi as he foes and defeat various foes from different groups, and organizations, with the help of top masters from their respective school of martial prowess. This martial arts anime is total entertainment with great fights, absurd humor, hilarious twists, real drama, and the right dosage of fanservice. Its source material, the manga was even better, I recommend to check it too for the full story and fantastic fights.
Virtua Fighter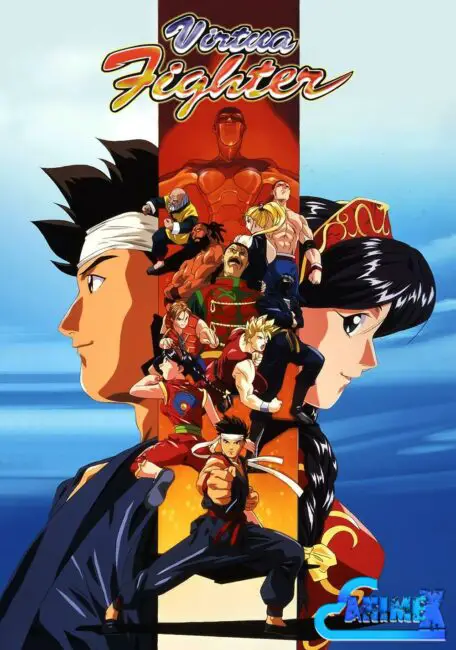 This is based on a popular game from SEGA, Virtua Fighter was actually one of my earliest martial arts anime. Just like History's Strongest Disciple Kenichi, its story revolves around martial arts and the people in it. There's a great sense of adventure here as the main character had to face various foes; some had been his allies, and some had been his lifelong rivals, in search of enlightenment and his quest for becoming even stronger. There's romance and drama in this anime that will make the hearts of many shounen fans excited and broken at the same time.
Baki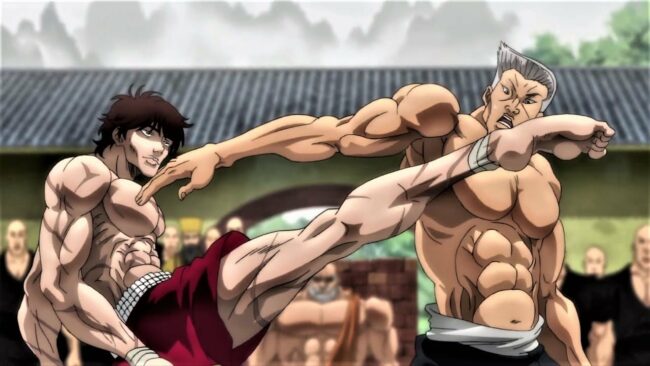 Sorry guys, but I love beefcakes and it's one of the reasons why I did enjoy watching Baki because of such an absurd element but more than the beefy and full-blown muscle worship that we could get with this bloody anime is the fight scenes. Baki, its prequel, Baki the Grappler, and its succeeding sequels all feature great hand-to-hand combat that showcases various martial arts ranging from those that originated in Japan, China, and even from the different parts of the world. Baki is a story of vengeance but above everything else, it is a story of a man, the desire to be the strongest of all, the unending quest for the strength to stand at the top of the world.
Kengan Ashura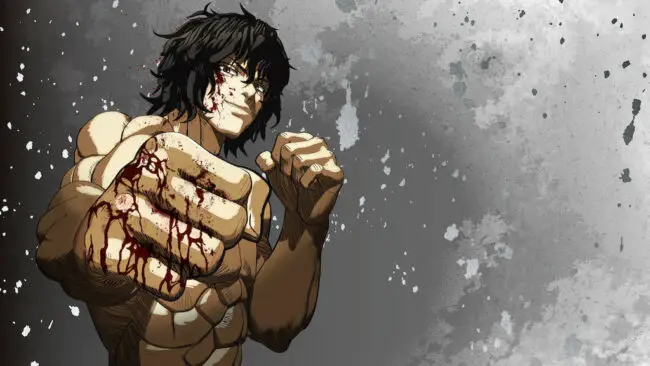 This is another anime that showcase a full-bloody affair between men and warriors alike. This is an anime that shares a lot of similarities with Baki, albeit it has different feels and vibes in its core.
Crying Freeman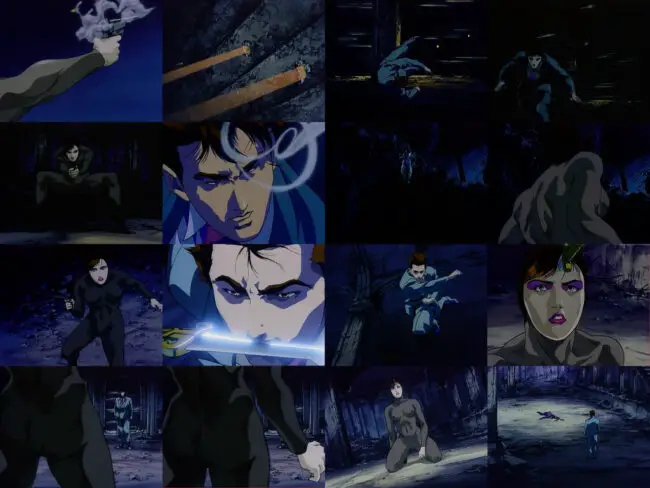 Here's a classic and probably one of the oldest anime on this list. Crying Freeman follows the story of an assassin, a mafia assailant who shed tears after killing his targets. While it features a generic story that involves mafia and gangsters in anime, Crying Freeman is a reflection of the dark side of Japanese society. It also showcases great fight scenes and the pure artistry of the animators in doing martial arts fights even if it was done a few decades ago. If I have to compare it with modern action anime, it can still be put to shame even some of the popular titles today.
God of High School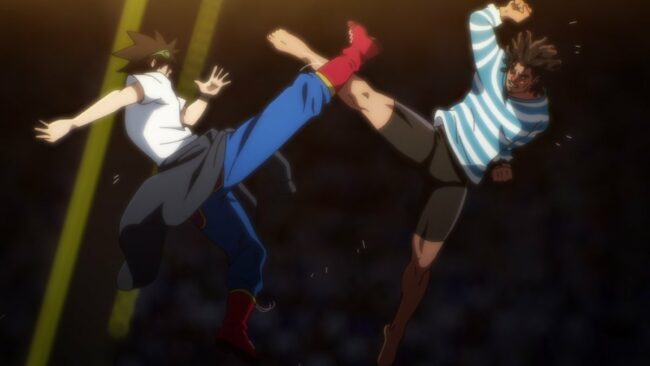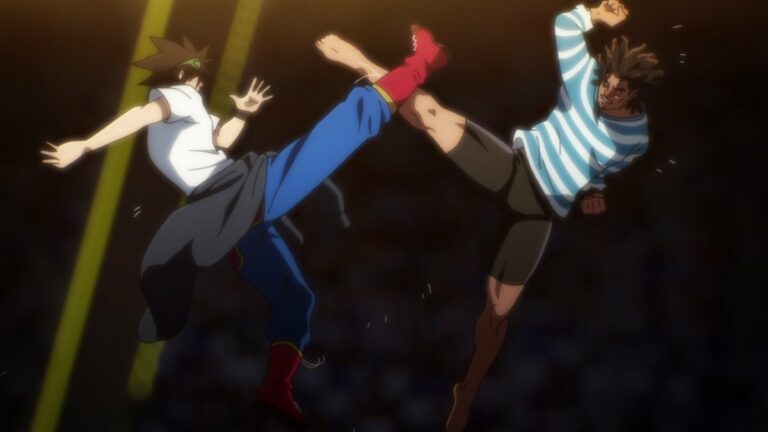 Here's my best action anime of 2020, the anime adaptation of the popular martial arts webtoon, God of High School had been a big surprise during its stint last year. While the pacing of the story had been criticized, it was no doubt that MAPPA did a splendid job of animating where the series is good at, it's the fight scenes that highlights high schoolers fighting through achieving their desires by clashing with their own martial arts and skills that they honed.
Fist of the North Star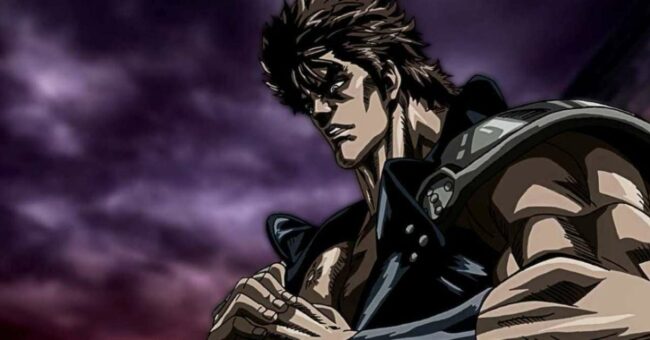 This is another classic in our list, Fish of the North Star is among those anime that you know will be bloody yet will still surprise you with how awesome the fight scenes had been animated and by how the details had been carefully crafted into animation which gives life to the martial prowess of the characters.
Hitori no Shita: The Outcast
The Outcast, here's a Chinese action anime in our list and one that reminds me a lot of some series that I had mentioned above, especially Tenjho Tenge and History's Strongest Disciple Kenichi. However, we went to China in this series as it showcases various schools of martial arts in China and with sharp animation and witty narratives, the series is total entertainment for shounen fans.
Ikkitousen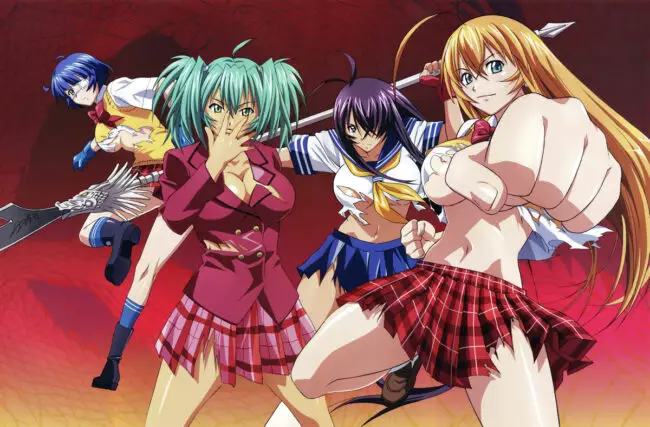 This popular ecchi series had spawned several seasons and side stories that revolve around a battle and conquest of students in Japan. Now, this feels like History's Strongest Disciple Kenichi, while also influenced by the classic Chinese novel Romance of the Three Kingdoms.
Further Recommendations
Here are some more martial arts anime that I believed shounen fans who enjoyed bloodbath of action must give a try.
Dragon Ball Z
Air Master
Ranma 1/2
Legend of the Condor Hero
Shura no Toki: Age of Chaos
Jojo's Bizarre Adventure
Shenmue: The Animation
Street Fighter: The Animation
Fatal Fury: The Motion Picture
Is there any other martial arts anime that you would like to suggest to be added to this list? Why don't you share it with us in the comment section below.
Last Updated on November 8, 2022 by Yu Alexius