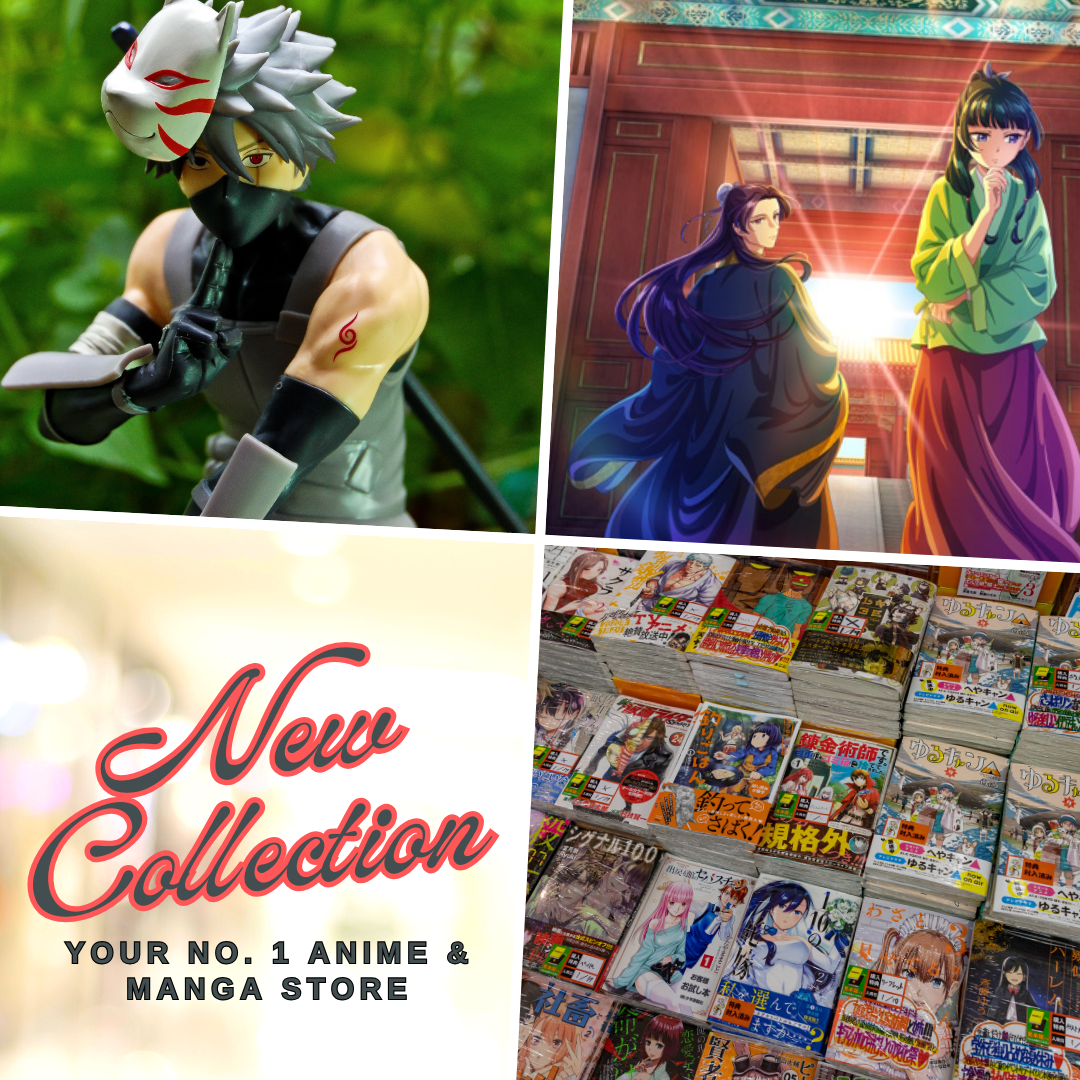 In 2020, The Daily Life of the Immortal King premiered, it is one of the Chinese anime with OP MC and had been one of the most popular donghua since then, especially to fans outside of China. What can we even ask for from it, we have a good amount of humor, action, and romance beautifully blended and while the animation quality is far from being the best, it has a decent amount of highlighted moments where it shines the most.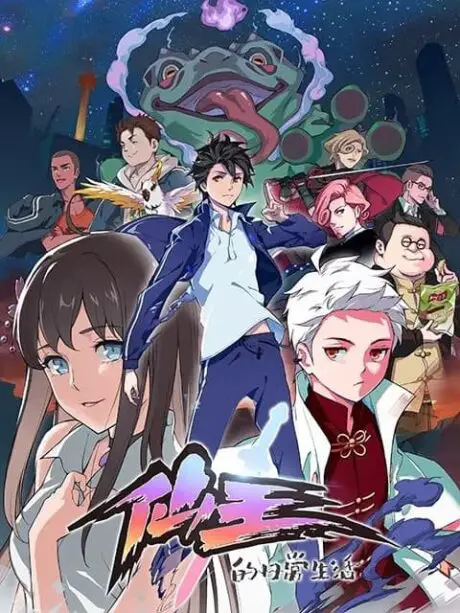 The Daily Life of the Immortal King was animated by Haoliners Animation League and studio LAN, it was released by bilibili as part of their 2020's Chinese anime lineup alongside The Furious Yama. The anime follows the story of Wang Ling, a genius whose cultivation talents far exceeded his peers and it only keeps on growing up to the point that he can barely control it. He can defeat any opponents that come along his way, but the greatest hurdles in his life are the challenges imposed by his high school life that hinder his wish for a simple and peaceful daily life.
The Daily Life of the Immortal King Synopsis
Wang Ling has developed incredible abilities from an early age. However, in order to lead an ordinary life, he decides to confine his powers in a talisman. Unfortunately, his sweet daily life is threatened when he has to participate in a competition after he enters high school.
And while we are patiently waiting for The Daily Life of the Immortal King Season 2 which had been unveiled by bilibili to be released this 2021, we had listed here a set of anime that you can check. These 10 titles are anime like The Daily Life of the Immortal King in one way or another, as they shared several elements ranging from its story, plot, and high school setting, and the OP MC hiding his power to keep a simple life cliche. Without further ado, let's start the list as follows:
10 Anime Like The Daily Life of the Immortal King
Full-Time Magister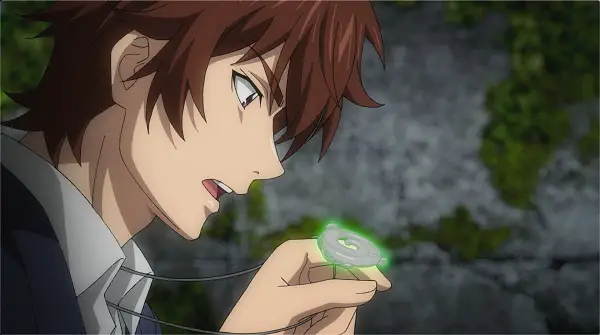 Quanzhi Fashi | I'll start this list with a Chinese anime like The Daily Life of the Immortal King that many of us might be quite familiar with. Full-Time Magister follows the story of Mo Fan, a high school student with exceptional talent, however, due to his poor family background, he was often insulted by his peers, he hides his true power and only uses it in times of need, however, just like Wang Ling, Mo Fan is a real beast, an overwhelming entity once he unleashes his potential.
Related Post: What are the Chinese anime with OP main character?
Mahouka Koukou no Rettousei | Tatsuya Shiba had been one of the most OP anime characters ever. His overwhelming strength is just enormous, he is a god in his universe if he truly unleashes his real power, however, such is not the case here. He only lives to fulfill his duty as a member of the Yotsuba Clan and to protect his sister Miyuki. In their high school, he was often disregarded by his schoolmates, yet they don't even know that the person standing in front of them is one of the most powerful characters in the world of The Irregular at Magic High School story.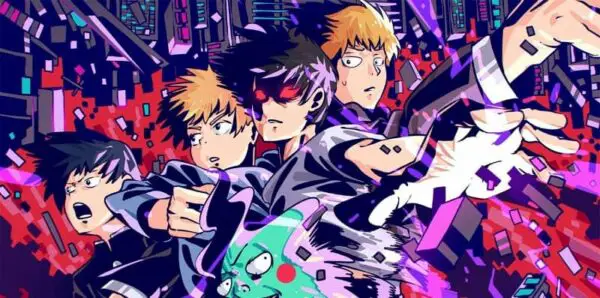 He's no ordinary boy but people often mislook or misjudge him due to his dumb appearance, srsly. Adapted from the manga written by the same team behind One Punch Man, you'll understand just how overwhelming Mob Psycho 100 is as an anime. The story is engaging and the animation looks lit, a real quality I must say.
The King's Avatar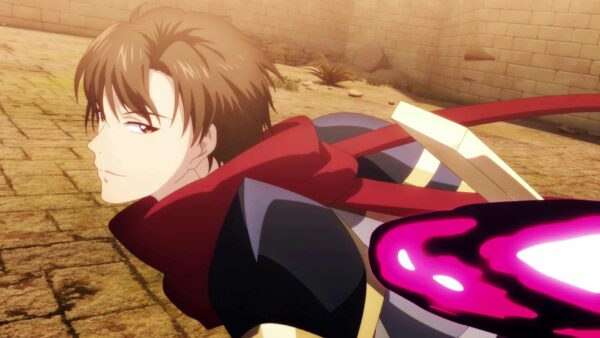 Quan Zhi Gao Shou | Here's another Chinese anime like The Daily Life of the Immortal King on our list and that is The King's Avatar. He doesn't have explosive powers that can kill people, or exorcise monsters, but Ye Xiu is the god in his forte. A legendary figure in the e-sports world, he was kicked out from his former team, but he still wishes to continue playing, thus, the journey to return to the professional scene began, and he started it by wreaking havoc in the in-game world of Glory as a nobody.
Read: The Kings Avatar Season 2 Anime Review: The Preparation for War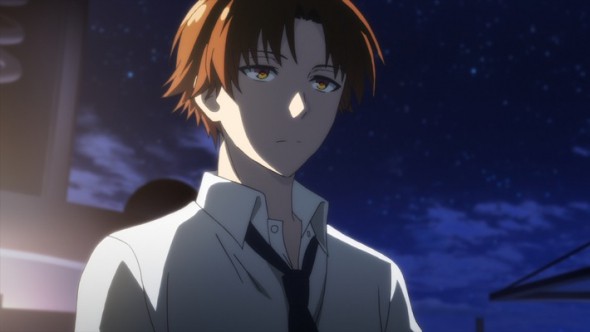 Youkoso Jitsuryoku Shijou Shugi no Kyoushitsu e | The real genius, the prodigy is always alone, whether they are surrounded by people or not, there's a certain gap that can't be easily conquered. Classroom of the Elite follows the story of Kiyotaka Ayanokouji as he started studying at Tokyo Metropolitan Advanced Nurturing School, an institution prepared for genius students. He is quiet and low-key, he'll get entangled with many students who think that they are superior to the others without even realizing that the quiet Ayanokouji is the real monster they had to be wary of.
Unlike the other anime in this list that tends to be shounen at its core, Classroom of the Elite features an MC that manipulates people at his own will to do his bidding through a series of well-implemented schemes to outwit his opponents.
The Disastrous Life of Saiki K.
Saiki Kusuo no Ψ-nan | Next on the list is the anime that fans often compared with The Daily Life of the Immortal King as it should be, it's The Disastrous Life of Saiki K. Just like Wang Ling, he just wants to have a normal and peaceful life, but him being a person gifted with esper powers like telekinesis and teleportation, he must find a way to hide this abnormality in various scenarios that he'll come across at school.
Hero Return!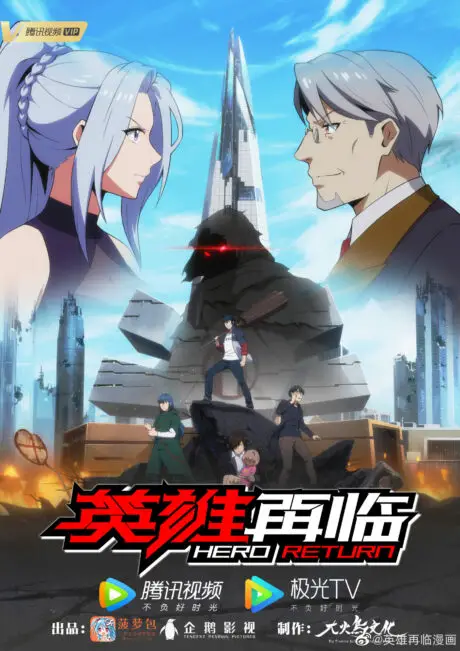 Yingxiong Zai Lin | Here's another Chinese anime like the Daily Life of the Immortal King, both are very similar in many elements. 5 years before the story started, the first-ever hero appeared and vanquished the evil, he then disappeared afterward. Now that just looks like how Wang Ling defeated the Toad monster but the credit goes to someone else, and it feels like he just disappeared from the picture. Now, 5 years later, Lin Jie, the first hero had returned and this is where the story follows his journey.
Related Post: Top Anime Similar to Hero Return!
The Misfit of the Demon King Academy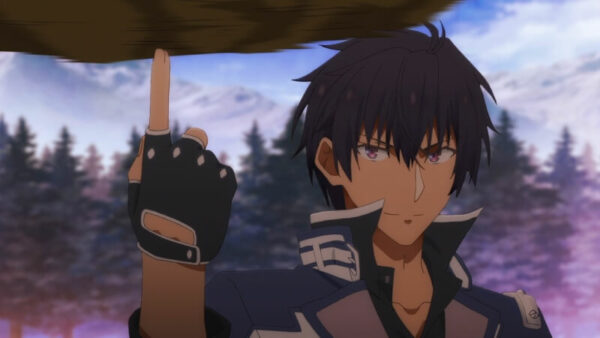 Maou Gakuin no Futekigousha | Anos Voldigoad is the Demon King and when he was reborn in a peaceful era, everything had changed, albeit someone altered the history. Nobody even remembers his name, and while he enrolled in the Demon King Academy, he just acted like he normally does without realizing that his very presence is overwhelming enough to the new standard of the current era. Thus, his story as the overwhelming Demon Lord has begun anew.
Beyond the Boundary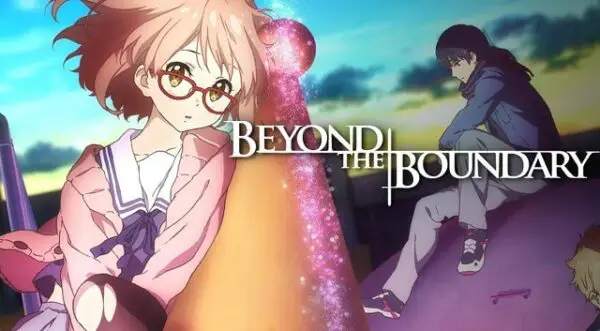 Kyoukai no Kanata | He is enigmatic, he tries to act as normal as anyone else but Akihito Kanbara is immortal, he is half-youmu. While he looks like an ordinary student on the surface, there is a devastating entity inside of him. Running through his blood is the legendary power of a destructive yoomu simply known as BEYOND THE BOUNDARY, hence the title of the series.
Read: Kyoukai no Kanata: Beyond the Boundary Anime Review
The Legend of the Legendary Heroes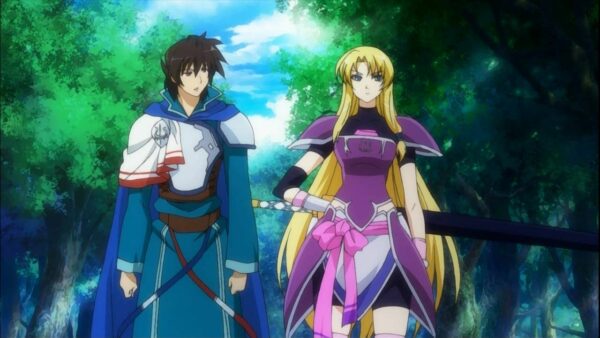 Densetsu no Yuusha no Densetsu | This is an exciting adventure anime for fans of the shounen genre, there are fight scenes, humor, and a bit of romance. Furthermore, we had our typical MC who's funny and hilarious but hides a dangerous power and curse beneath his easygoing personality.
Further Recommendations
We also listed here some more recommendations for anime like The Daily Life of the Immortal King that fans can enjoy while they are patiently waiting for the donghua's upcoming seasons.
Where to watch The Daily Life of the Immortal King?
And if you're still wondering where you can watch The Daily Life of the Immortal King online?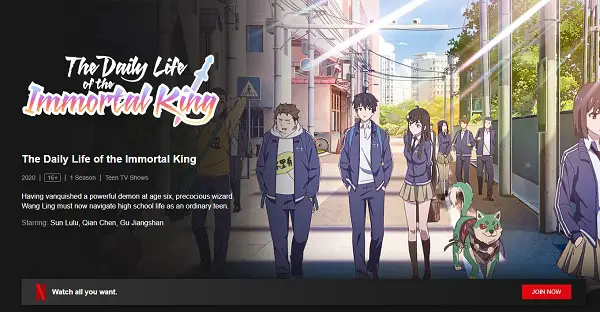 Have you guys heard that it has been released as one of the new Chinese anime on Netflix already along with Tianbao Fuyao Lu? You can now watch the series at the following official links:
Alright, is there some more anime that you would like to be mentioned or added to this list? How many of these anime had you watched already? Share your thoughts with us in the comment section below. Meanwhile, if you wish to read The Daily Life of the Immortal King manhua adaptation, you can check it for free at Bilibili Comics.
You might also like:
Last Updated on July 15, 2023 by Yu Alexius