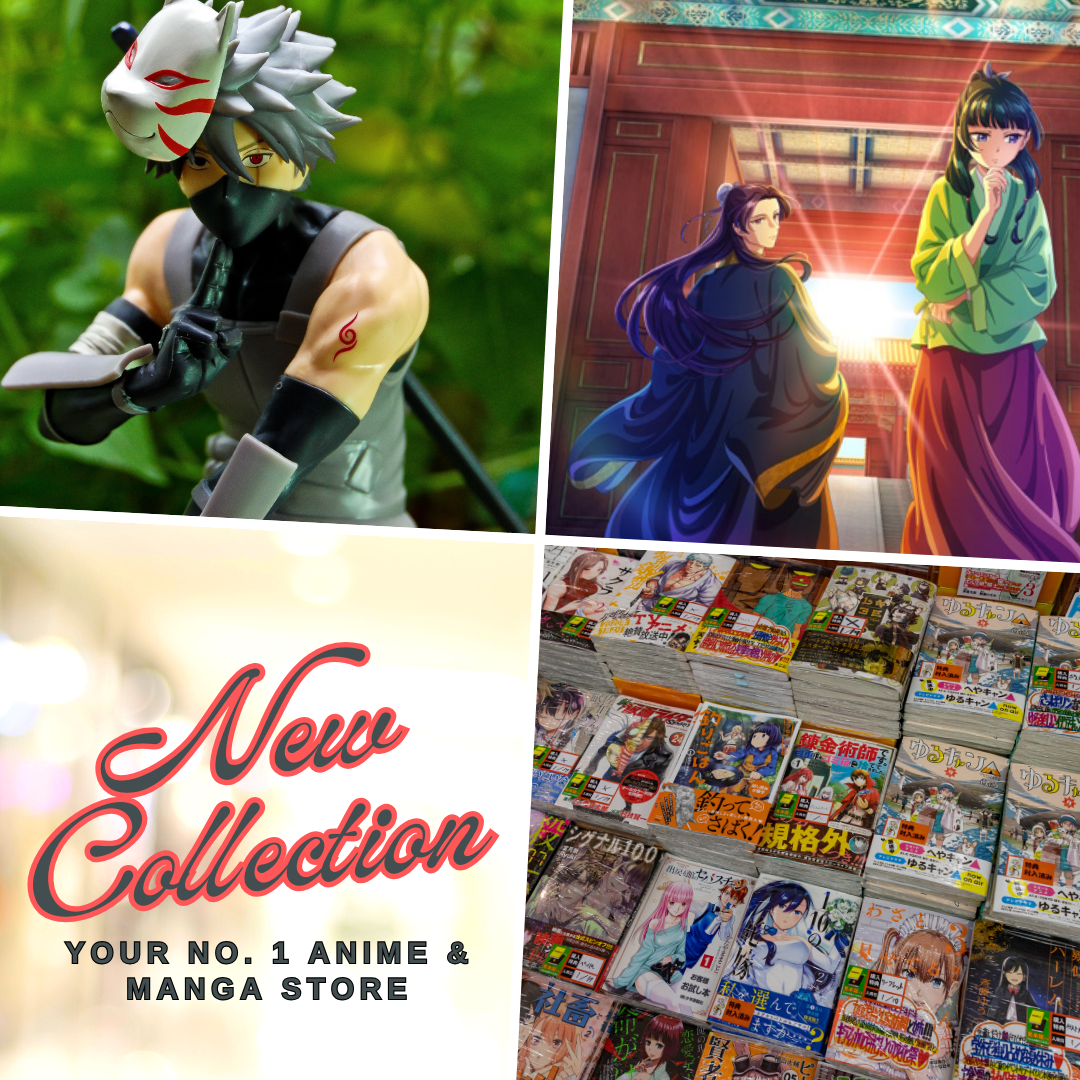 It's about time to talk about one of our favorite and most OP main characters from a Chinese anime and that is Quanzhi Fashi, also known as Full-Time Magister or The Versatile Mage. For many of us, especially my peers who first started watching donghua in 2016 and 2017, this is one of our gateway series alongside The King's Avatar.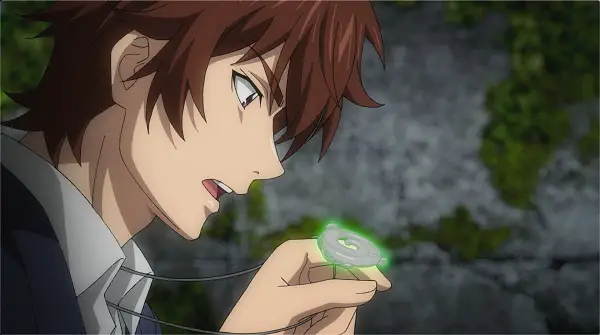 It revolves around a prodigy but due to his humble background, he was insulted and humiliated, he was forced to hide his real power and live a low-key life until the invasion of the monsters had thrown the entire city into chaos. This is the moment where he will outshine everyone, albeit it won't be an easy task, and he must be ready for several sacrifices to be made along the way.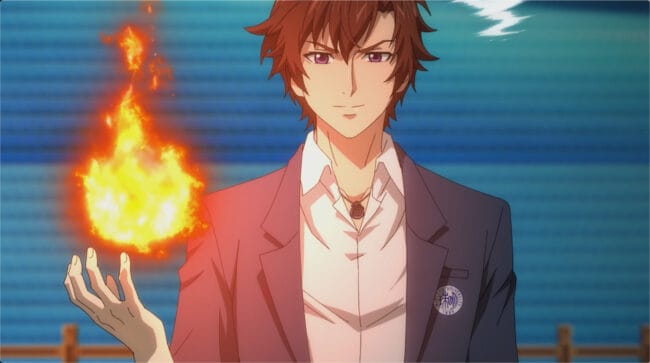 Mo Fan, must be one of the most OP Chinese anime characters out there and while I am not a big fan of the animation quality of the series, I do admire the story and it always left me craving for more. If you are like me who want to watch more Chinese anime like Quanzhi Fashi, I have listed here several series that you might find interesting.
10 Chinese Anime like Quanzhi Fashi (Full-Time Magister)
Battle Through the Heavens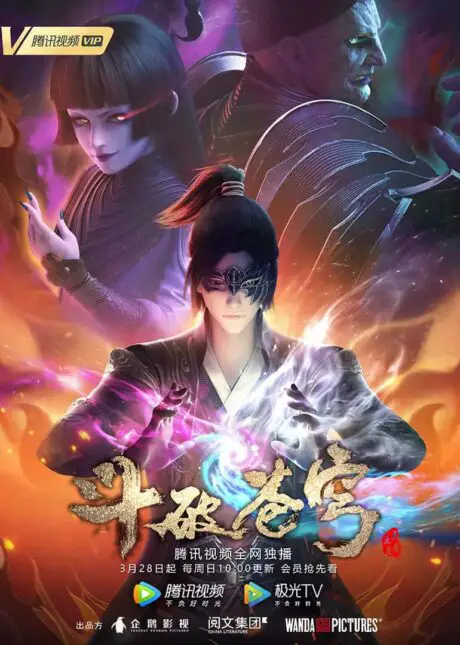 Doupo Cangqiong | Xiao Yan lose his cultivation one day and all the praises had turned into curses, insults, and humiliation. Just like what happened to Mo Fan, Xiao Yan will embark on a journey to strengthen himself and one day, surprise the world with how much he had improved and how powerful he had become. I had read the novel where the donghua was inspired, and it is so far an entertaining story, so I think this adaptation had so much promise in store for all of us.
Read: 8 Chinese Anime Like Battle Through the Heavens
Spirit Sword Sovereign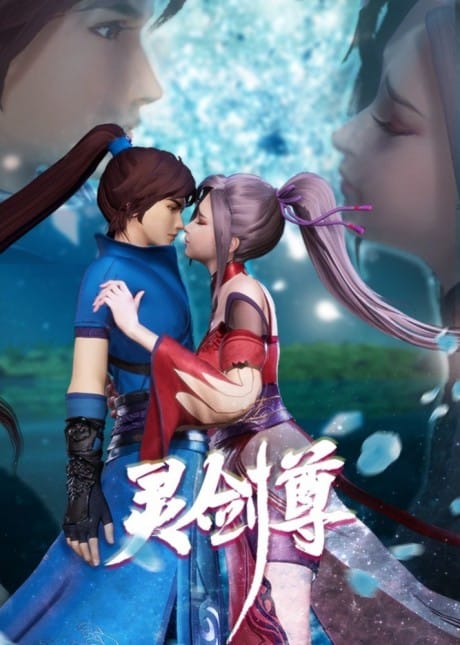 Ling Jian Zun | He was betrayed which leads him to come back to his younger self and eventually became one of the weakest characters in the story. He had lost his powers and authority but he will work hard to get back what he had lost and coming along with it is the promise of vengeance.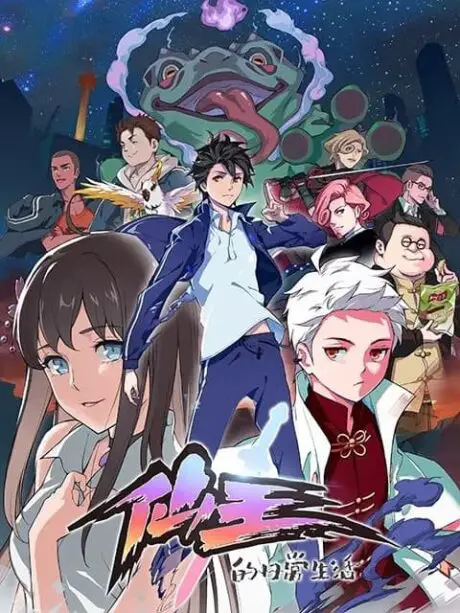 Let's take a break from the story of revenge, instead, we will talk about The Daily Life of the Immortal King and Wang Ling's effort to keep a low-key high school life, just like what Mo Fan did so he won't catch the attention of envious eyes. Nevertheless, both powerful MC are unable to hide their true potential at one point in time.
Related Post: 10 of the Best Anime Similar to The Daily Life of the Immortal King
The King's Avatar
Quan Zhi Gao Shou | After being kicked out of his team, legendary e-sports player Ye Xiu wasted no time in order to get back his glory, he will return to the professional circle together with a brand new team through his badass tactics and a whole lot more of exciting online gaming cliche. Furthermore, The King's Avatar was released almost at the same time as Full-Time Magister, so the two donghua are usually mentioned along with each other.
Related Post: The King's Avatar Season 3 Anime Had Been Announced
Stellar Transformations
Xi Cheng Bian | The youngest of the 3 princes, Qin Yu had always been treated as an outcast, or so he thinks because he was unable to cultivate his powers which leads him to rely on external forces which look unorthodox to many cultivators. However, from being the one who is often overlooked, he became the savior of his country, destroyed other powerful cultivators, and embark on a journey to fulfill the destiny that he is ought to become and that is to become a legendary immortal.
Related Post: Stellar Transformations Season 4 (Xing Cheng Bian) had been announced by Tencent
Swallowed Star
Tunshi Xingkong | Now, here's a Chinese anime with OP MC and I think it reminds me a lot of Quanzhi Fashi because both MCs is born to poor households. However, their power and cultivation will help them build a name and reputation, they also both fight monsters, the evolved species. While Mo Fan has to protect his little adoptive sister, in Swallowed Star, our MC has to secure the safety of his family and his disabled younger brother. Oh, both younger siblings are also wheelchair-bound.
Read: Swallowed Star Chinese Anime Initial Review
Martial Universe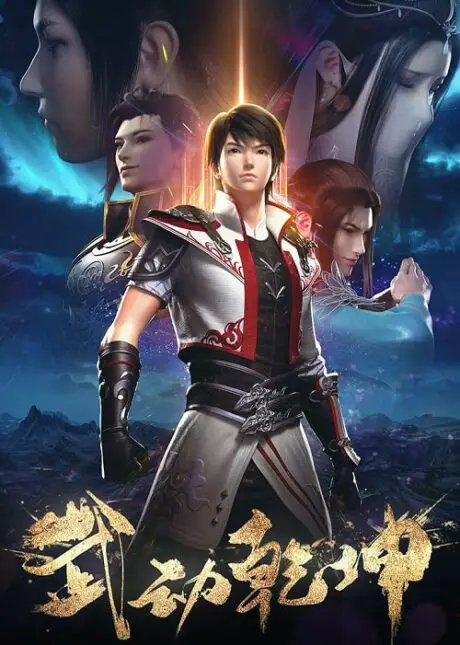 Wu Dong Qian Kun | Another donghua inspired by a novel written by the same author as Battle Through the Heavens. Martial Universe revolves around its MC, Lin Dong who wishes to regain the honor of his father and their family after being ousted by the main branch of the Lin Family and the defeat of his father in a match which leads him to lose his cultivation. This is an action-filled 3D donghua with the typical harem cliche and vengeance story.
A Will Eternal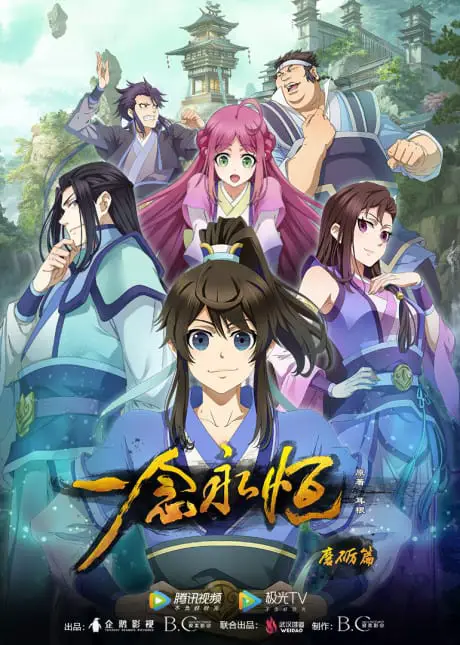 The death-fearing MC Bai Xiaochun is often ignored by many until he became notorious because of his unorthodox powers which people misunderstood to be just pure luck. However, Bai Xiaochu has evolved into a figure that cultivators can't overlook anymore, however, he still had the hilarious antics of fearing death so much despite how much strength he had acquired through the process.
Read: A Will Eternal Donghua Overview
Thousand Autumns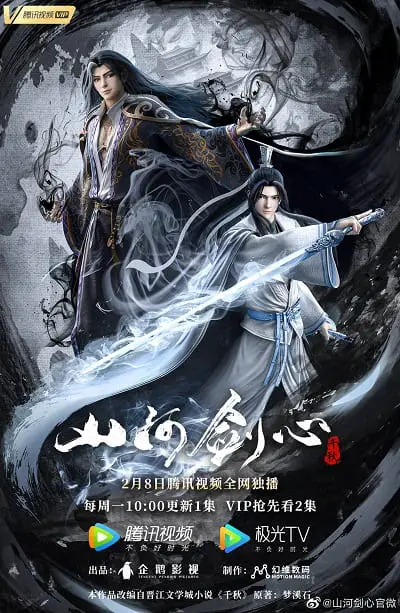 Shan He Jian Xin | Shen Qiao is the new chief of his sect, however, he was betrayed by his shidi and ended up injured and almost lose his cultivation. However, he was saved by Yan Wushi, the King of Evil sects who had attempted to influence him to do evil. His journey to rise back to the top and regain what he had lost while slowly learning the life outside the comfort of his former sect is the focus of Thousand Autumns which includes the admiration and friendship he had shared with Yan Wushi.
Read: 10 Chinese Anime Like Thousand Autumns
Tales of Demons and Gods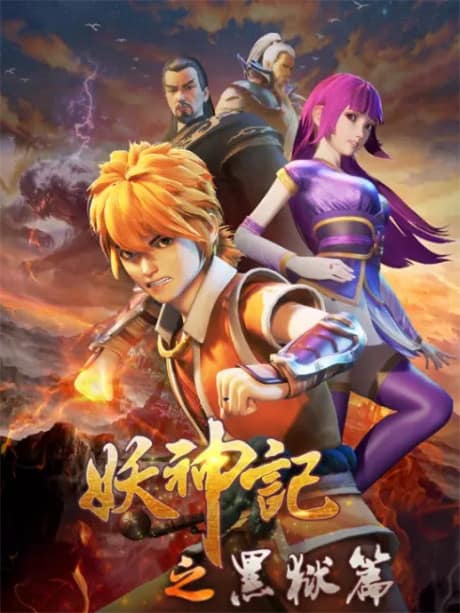 Yaoshenji | Just like Spirit Sword Sovereign, Tales of Demons and Gods had the same premise. We also had an OP MC, basically a god in his own world, in his own story but due to the setbacks that happened to him, he must find a way to save his loved ones and return to the peak of his power to protect that things and people that he treasured the most.
Further Listing
These are only a few of the Chinese anime like Quanzhi Fashi, and I know that there are still plenty out there worth checking out including the following:
Rakshasa Street
Wu Geng Ji
Hitori no Shita: The Outcast
Grandmaster of Demonic Cultivation
Heaven Official's Blessing
Spiritpact
The Great Ruler
Perfect World
Dragon Prince Yuan
Great Doctor Miss Nine
So which of these Chinese anime had you watched already? Which one will you add to your watchlist first? Let us know your opinion about our list by dropping your comment below and also share with us if you had some more suggestions for this post too.
You might also like:
Last Updated on January 17, 2023 by Yu Alexius