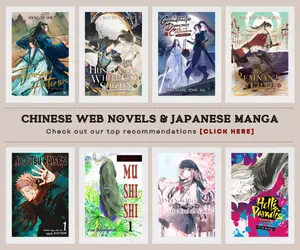 It's time for another shoujo talk and this, we'll discuss several anime like Xie Wang Zhui Qi or The Demonic King Who Chases His Wife, one of the more popular Chinese anime for female viewers and shoujo fans.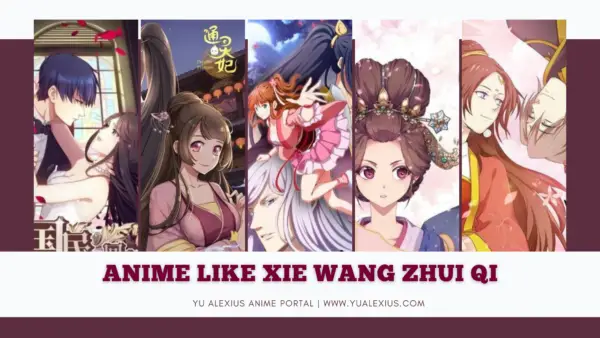 I have previously published a list of similar anime to Psychic Princess too and some of them will also appear in this post since both series have several similarities that sometimes donghua fans can't separate them when doing recommendations.
But first, let's talk about Xie Wang Zhui Qi. I believed it is one of those isekai or transmigration donghua that people should watch as their gateway or introductory series to Chinese animation. It does have the isekai antics of Japanese animation, the historical and cultural cliche of Ancient China through its myth and cultivation. And it can be every bit of a romance drama that we could ask for.
Synopsis
She, a renowned assassin of the 21st century, actually crossed over to become Su Manor's most useless good-for-nothing Fourth Miss. He, Jin Empire's imperial highness, was an emotionless overbearing demonic tyrant with unrivaled talent. Everyone knew that she was idiotic and good-for-nothing and bullied her as they pleased. But only he, the overbearing tyrant with the discerning eye, wouldn't let go of her even if his life depended on it. For the time being, let's just see how the stubborn versus stubborn clash and play out in this good show of the chaser and the chased.

Source: Official Webnovel, via Anilist
In fact, Xie Wang Zhui Qi Season 3 was also announced by iQIYI last year as part of their Chinese anime lineup this 2021. That's great news to hear especially since its second season just premiered last December. So, while we are patiently waiting for the third season, I have here a set of anime like Xie Wang Zhui Qi that fans of the series can watch to further satiate their craving.
8 Top Anime Like Xie Wang Zhui Qi (The Demonic King Who Chases His Wife)
The first option is an obvious choice for this list, Psychic Princess follows the story of the daughter of the Prime Minister who had special ability to see ghosts. She was deemed a bad omen by her family and treated as an outcast. She was sent to marry the tyrant prince of the Empire, thus, her journey in the imperial court began. This is a funny and romantic donghua to watch, just like Xie Wang Zhui Qi, we had our leading lady and her leading man in a whole yet hilarious and complicated relationship.
Read: Top Anime Similar to Psychic Princess (Tong Ling Fei)
Adorable Food Goddess (Meng Qi Shi Shen)
It's isekai or transmigration, and another donghua with a historical setting set in Ancient China. Adorable Food Goddess at least will offer us not just exciting interactions of hilarious characters but also a visually stunning foodgasmic experience through the collision of flavors in this beautifully animated story of romance and cookery.
Read: Top Anime Like Meng Qi Shi Shen (Adorable Food Goddess)
The Memory of Chang An (Shi Yi Chang An)
Here's another recent romance Chinese anime that fans of Xie Wang Zhui Qi will enjoy. It is pure visual aesthetics through its gorgeous graphics and background designs while also having a decent animation as a whole. There's bishounen (handsome characters), a strong-willed main character, and her handsome husband who in some way had complex feelings for her. Now, that's almost the same as Xie Wang Zhui Qi and Psychic Princess, isn't it? What's even more amazing is that The Memory of Chang An also touches on topics like political intrigues in the imperial court which much historical Chinese romance anime shared in their plot.
Read: 10 Chinese Anime Like Memory of Changán (Shi Yi Changán: Mingyue Jishi You)
As of writing this post, this donghua is not released yet but it'll premiere in the next few weeks and it is one of the most anticipated romance donghua of the year. Adapted from a popular manhua of the same title, No Doubt in Us will revolve around a gender-switching story between the Emperor and his Queen. Amidst their rough relationship, this incident will make them realize the burden and duties of each other, which may further help them to understand one another.
Related Post: No Doubt in Us Season 2 Unveiled by Bilibili
Spicy Girl (Ma La Nu Pei)
It's hilarious just like any romance comedy anime that we had out there. Spicy Girl unlike the other series that I have listed above is set in the modern period. We have an actress who usually plays the villain role, and will get her heart captivated by no other than, a guy who will turn her world upside down.
Read: 10 Chinese Anime Like Spicy Girl (Mala Nu Pe)
How to Steal 55 Kisses (Guomin Laogong Dai Huijia)
Probably one of the most shoujo-like donghua that I had ever seen. How to Steal 55 Kisses or also known as Bring Home the Nation's Husband is a romance drama donghua about a fixed marriage between two people who are not willing participants in the said covenant. The story will follow how fate unfolds between the two of them as their lives intertwined more than ever than they usually had before.
Read: Our Top Recommended Chinese Romance Anime
Fushigi Yuugi
Finally, we have a Japanese animation on our list and it is by no doubt an anime like Xie Wang Zhui Qi. It's isekai, it is set in a historical world that resembles Ancient China and also has Chinese myths and religions as elements of its plot. As one of the most classic anime from the 90s, Fushigi Yuugi is a familiar title to many anime fans, however new breeds of viewers might not have heard of it so, this is also a perfect opportunity to discover it. Here's a bonus ladies, we have plenty of handsome men in this anime. I swear!
Love Between Fairy and Devil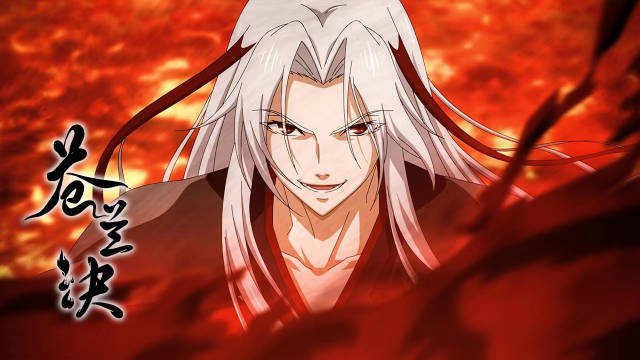 A new addition to our list of top anime like The Demonic King Who Chases His Wife is iQIYI's romance and transmigration donghua Love Between Fairy and Devil, or Cang Lan Jue which was adapted from a novel of the same title. It's a beautiful and hilarious story of two unexpected souls who ended up making an unlikely duo.
Alright, so these are only 8 of the anime with similar vibes to Xie Wang Zhui Qi or The Demonic King Who Chases His Wife. I will update this list for more recommendations once in a while. If you have something to add to this list, let us know by leaving a comment below and why do you think it is similar to Xie Wang Zhui Qi.
Last Updated on June 6, 2023 by Yu Alexius