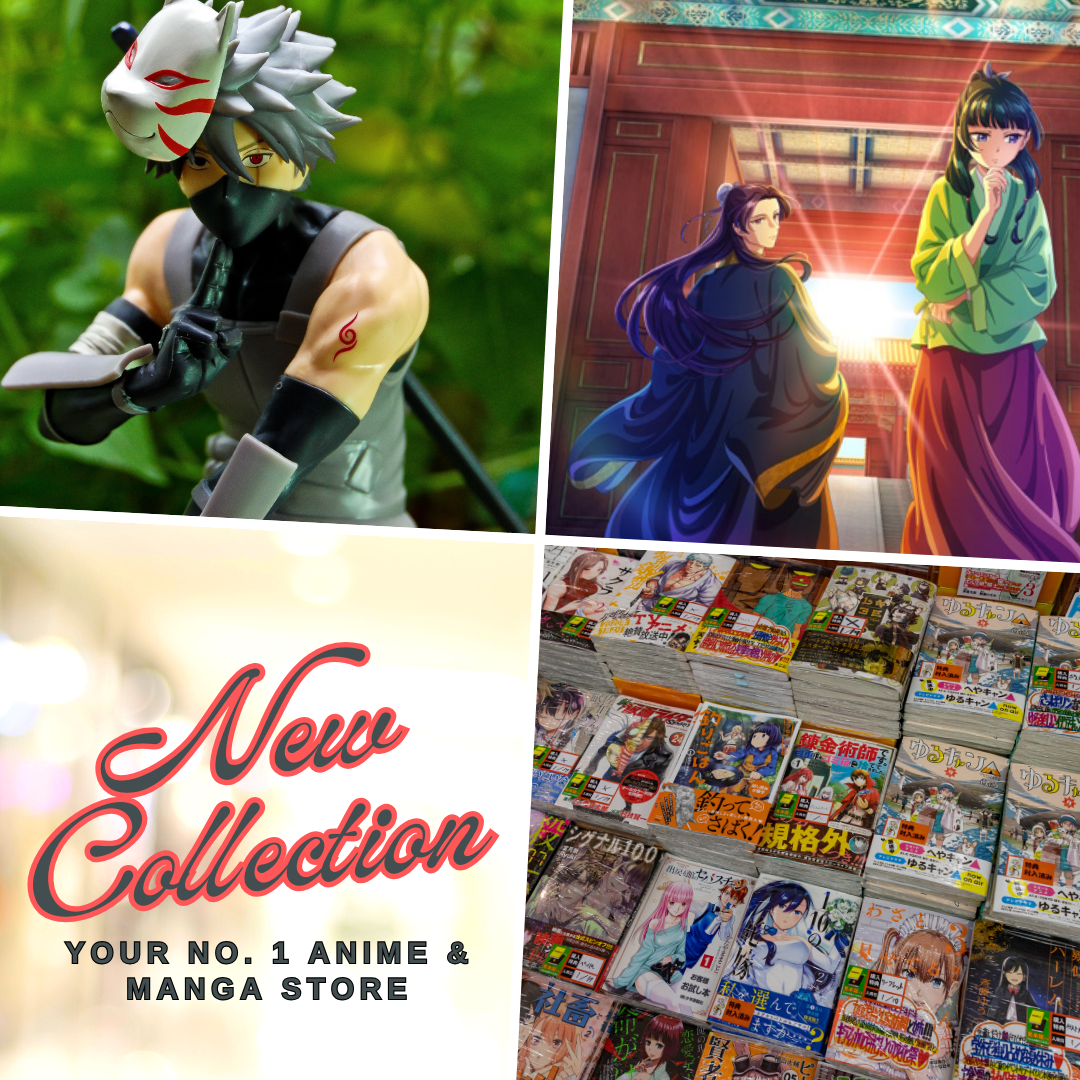 iQIYI recently unveiled their latest Chinese anime lineup for 2021 which features all their upcoming projects from here onwards and one of the series that caught our attention is The Demonic King Who Chases His Wife or Xie Wang Zhui Qi which is coming back for its 3rd season this year. Many fans of historical-romance donghua are excited as we all want to know what will happen next after the events from Xie Wang Zhui Qi Season 2 which was released last December 2020.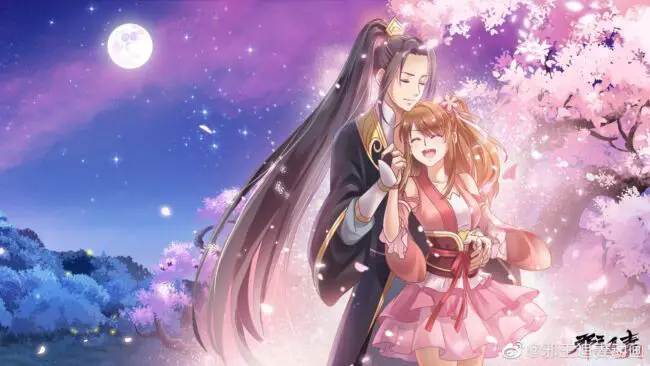 The Demonic King Who Chases His Wife Season 3 Announcement
Alright, the announcement was made by iQIYI on May 13, 2021 and the official title for it is Xie Wang Zhui Qi: Shennü Guilai. It was accompanied by a new key visual and the first look at its through a short promotional video featuring some highlights that fans should look forward to in The Demonic King Who Chases His Wife Season 3.
Key Visual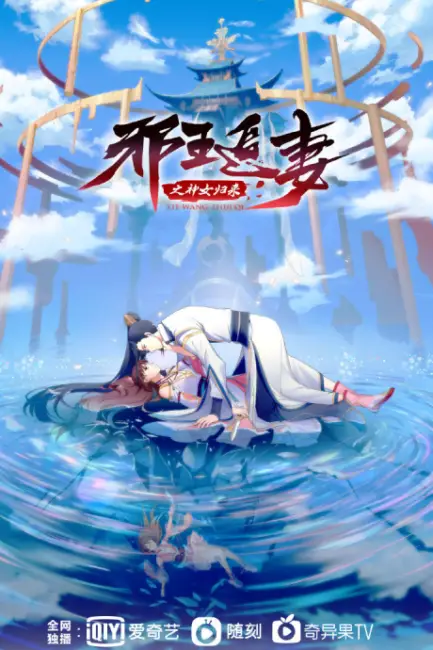 Trailers and PVs
Animation Studio and Release Date
Big Firebird Animation is returning as the studio of the donghua together with Energy Studio. It is to be noted that KJJ Animation first produced its first season, then followed by Big Firebird Animation working on its second season last year, where the studio also produced other notable donghua such as hero Return and the highly praised Hitori no Shita: The Outcast Season 3.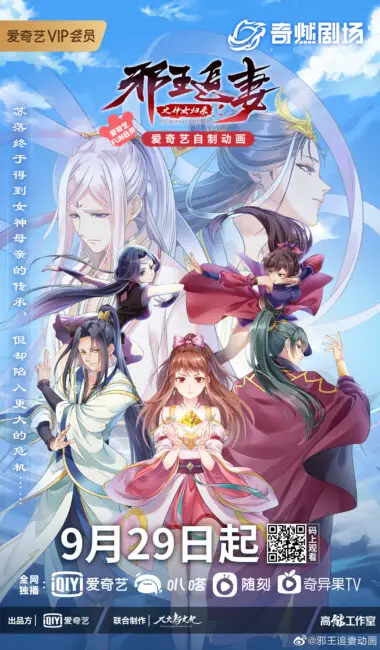 According to the latest announcement on the official Weibo page of the donghua, The Demonic King Who Chases His Wife Season 3 release date is scheduled on September 29, 2021. [Source: https://m.weibo.cn/detail/4683835872645742]
Among the returning cast for the donghua includes the following:
Xinzhu Tong as Luo Su
Slayerboom as Liuyun Nangong
Miemie as Yaoyao Li
Haoran Guo as Liujue Nangong
Nianru Shen as Luo Lu
Lanling Li as Feng Ling
Huizhang Sidao as Xi Su
Mingyue Liu as Qi Yun
Luofeng Xiaohou as Chengying Bei
Xie Wang Zhui Qi Overview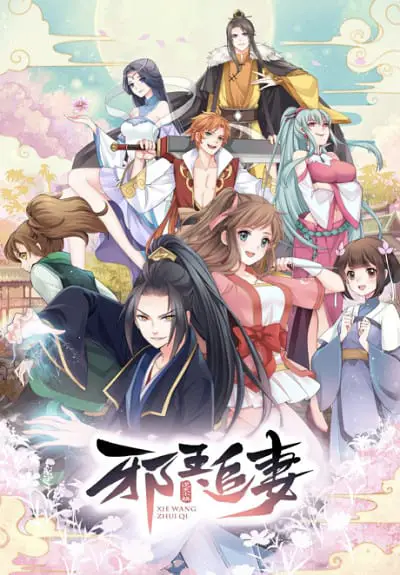 Xie Wang Zhui Qi or simply known as The Demonic King Who Chases His Wife is one of the foremost romance Chinese anime in recent years and was often listed along with other popular donghua in the genres such as Psychic Princess, The Memory of Changán, Adorable Food Goddess, and No Doubt in Us. However, it is not only a rom-com story but also an isekai, yes it is a story where the main character was transmigrated from the modern world to a fantasy-like setting in Ancient China where magic does exist. The series is based on a manhua of the same title but is also known as King of Jin in Tang Dynasty by author Xiaonuan Su.
To freshen up everyone's memory about its story, here's the synopsis of The Demonic King Who Chases His Wife:
She, a renowned assassin of the 21st century, actually crossed over to another world to become Su Manor's most useless good-for-nothing Fourth Miss. He, Jin Empire's imperial highness, was an emotionless overbearing demonic tyrant with unrivaled talent. Everyone knew that she was idiotic and good-for-nothing and bullied her as they pleased. But only he, the overbearing tyrant with the discerning eye, wouldn't let go of her even if his life depended on it. For the time being, let's just see how the stubborn versus stubborn clash and play out in this good show of the chaser and the chased. (Source: Official Webnovel)
The donghua first aired on January 24, 2019, then followed by a second season which aired on December 10, 2020. It is a combination of the various genre of Chinese animation ranging from cultivation (xinxia), transmigration, romance and comedy, dark-themed drama, historical setting, and a whole lot more which makes it one of the most popular donghua to non-Chinese viewers.
Where to watch The Demonic King Who Chases His Wife Season 3?
The series can be watched on iQIYI on its official page here: 邪王追妻3:神女归来
Furthermore, several fansubbers might also be posted on their YouTube channel and their sites like izfanmade, Mundo donghua, Kurina Official, AnixLife by Exren, and many more. You may also get direct updates from its official Weibo account here: 邪王追妻动画
So, are you guys excited for The Demonic King Who Chases His Wife Season 3? Meanwhile, while waiting for it, you may also check our list of similar anime to it in our post: 7 Anime Like Xie Wang Zhui Qi. Let us know what are the things that you badly want to see from it upon its return? Share your thoughts in the comment section below and don't forget to subscribe to our newsletters to get the latest updates about it.
© Media: iQIYI & Energy Studio 
Last Updated on January 17, 2023 by Yu Alexius