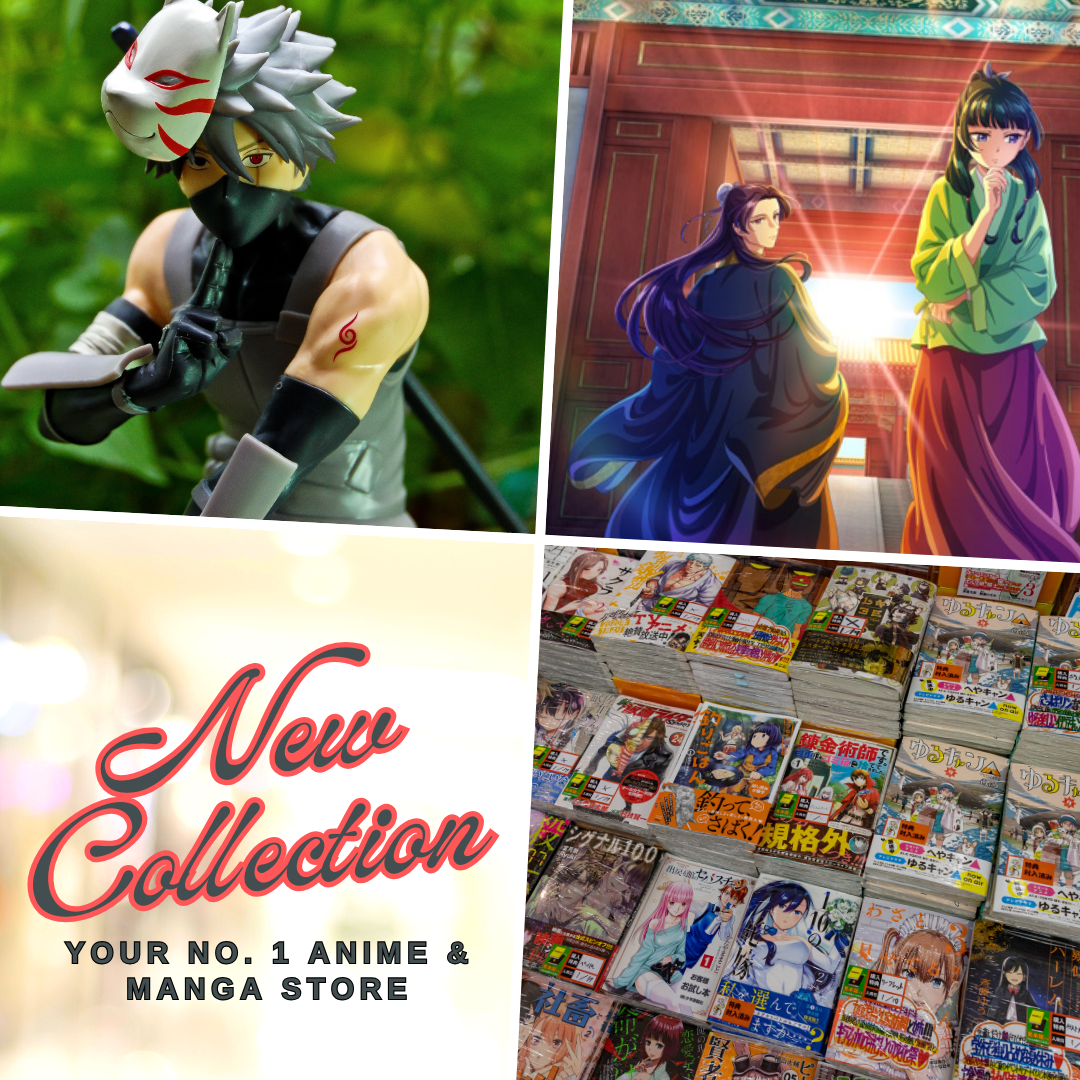 Falling in love and crying at times, are only some of the emotions we can get from the best Chinese romance anime that I am about to share with everyone. The romance genre is one of the most popular among Japanese anime, however, such is not the case in Chinese animation or what we called donghua. The genre itself does exist but Chinese romance anime is in the minority as Chinese animation mostly revolves around action and cultivation elements. While romance appeared in many xianxia or cultivation donghua, but it only plays a minor role in the story.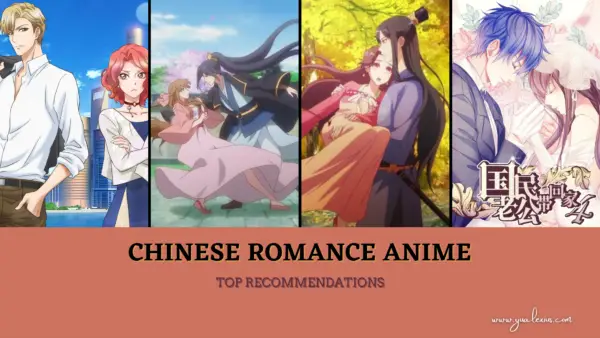 Nevertheless, there are several Chinese romance anime that donghua fans can always check. These titles often mix other genres in their story such as historical settings, Sci-Fi, comedy or sometimes it is in a traditional way. In this post, I will be sharing 13 of the best Chinese romance anime that we've got out there; this list also includes danmei or BL, as it is quite rampant in donghua.
The Best Chinese Romance Anime
Cupid's Chocolates
Alternative Title:  Aishen Qiaokeli-ing
Year Released: 2015
Studio: G.CMAY Animation & Film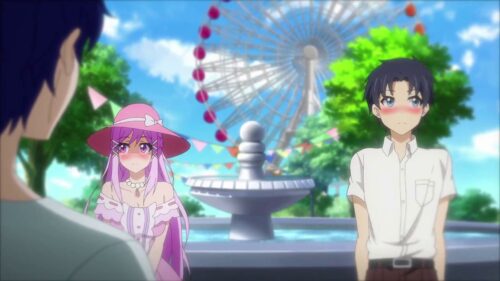 First on our list is one of the most popular shoujo donghua from this list and that is Cupid's Chocolates or also known as Aishen Qiaokeli-ing. This is one of the earliest works from G.CMAY Animation & Film, the studio that gave us The King's Avatar Season 1. Cupid's Chocolates touches some generic rom-com cliche and genres such as ecchi and harem aside from the hilarious romance and comedy that we can expect from it.
I'm Joybo
Alternative Title: Wo Shi Jiang Xiaobai
Year Released: 2017
Studio: 2:10 Animation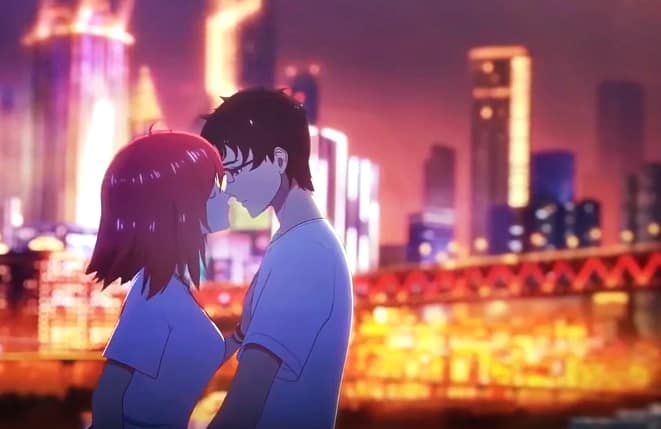 Full of surprises in any way possible. I'm Joybo is both a romantic and dramatic ride that follows the story of an editor and the author he is working for. The series shows how they slowly developed feelings for each other and reconcile the years they thought they had forgotten only to discover a far more gruesome truth from the past.
Psychic Princess
Alternative Title: Tong Ling Fei
Year Released: 2018
Studio: Haoliners Animation League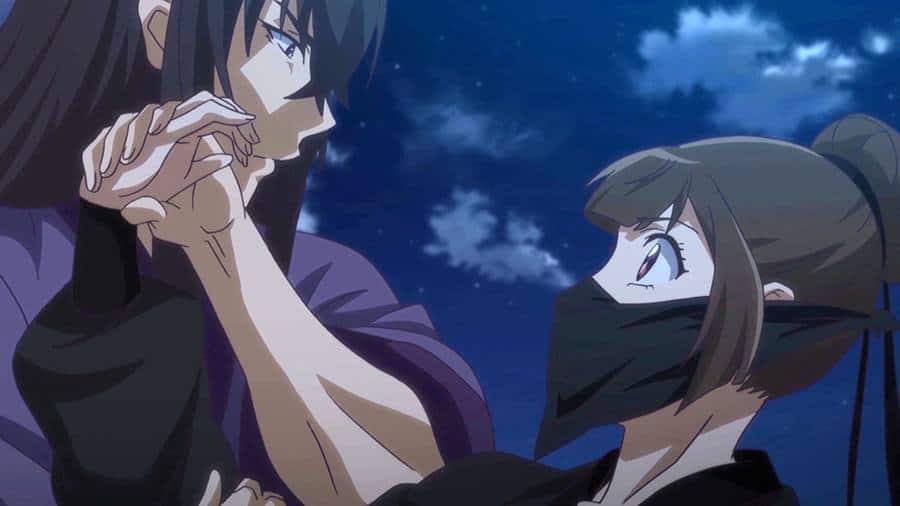 Alright, next on our list is a familiar title to many of you, Psychic Princess is a cute and hilarious historical Chinese romance anime where we have a fixed marriage between two people with a whole lot of opposing personalities. The series promises a funny and romantic story through the obnoxious yet adorable interactions of our main characters.
The Demonic King Who Chases His Wife
Alternative Title: Xie Wang Zhui Qi
Year Released: 2019
Studio: KJJ Animation, Big Firebird Animation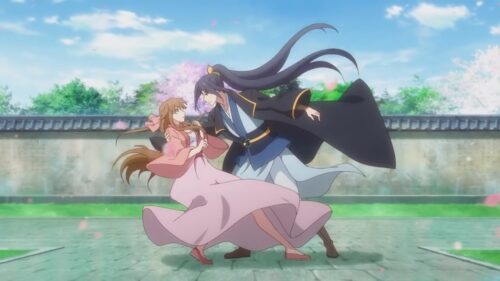 We have an isekai here on our list. Transmigration had been a common theme in Chinese animation and this fact had made The Demonic King Who Chases His Wife a bit different than the others in this list. It follows the story of a world-renown assassin who got herself transmigrated to another world that seems like Ancient China where people with special abilities and strengths exist. There, he meets the tyrant king who made her heartbeats impulsively.
Now, this is also one of the best anime like Psychic Princess out there, so if you want more stories like Tong Ling Fei, you should check this out too.
Where to watch The Demonic King Who Chases His Wife: iq.com
Alternative Title: Tian Guan Ci Fu
Year Released: 2020
Studio: Haoliners Animation League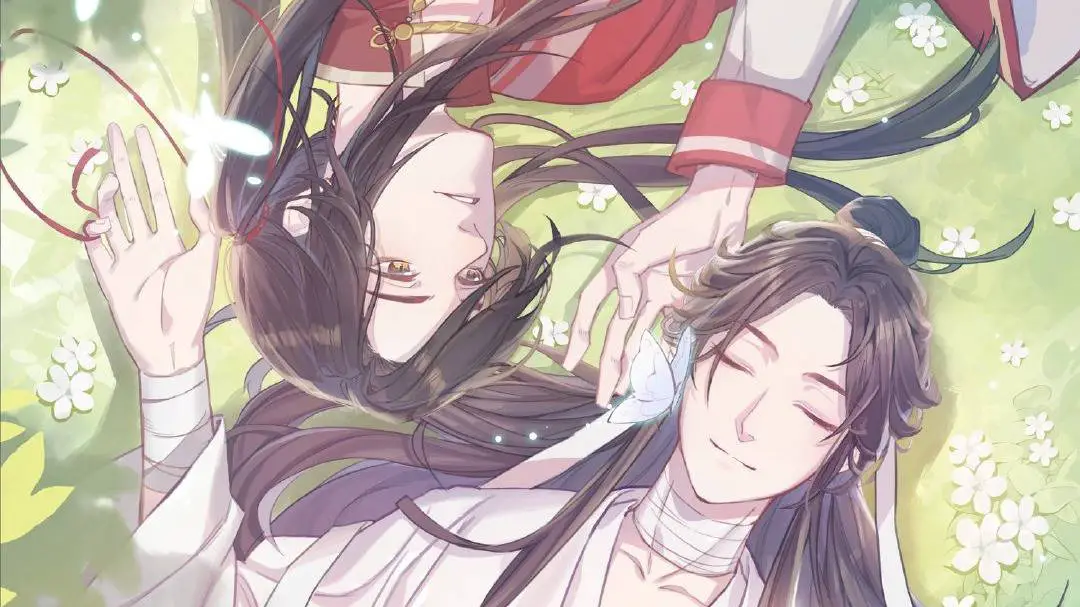 Next on the list is probably the most sentimental Chinese romance anime I have seen so far. Heaven Official's Blessing is a boys-love donghua and it is my best Chinese anime of 2020 alongside Fog Hill of Five Elements. The story is purely sentimental and appeals directly to the viewers' hearts, paired with beautiful music and animation, this donghua is way above the standard.
My Cultivator Girlfriend
Alternative Title: Wo de Tian Jie Nu You
Year Released: 2017
Studio: KJJ Animation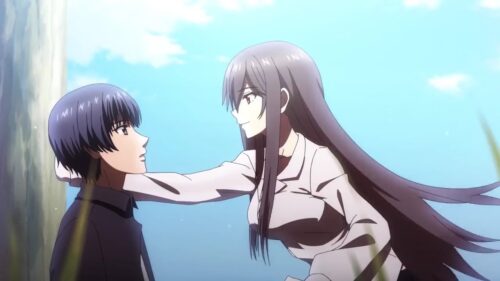 Ever wonder if your girlfriend is a cultivator? So, what would be the twist if there's ever a chance that she is? Such is the case that we shall follow in the story of My Cultivator Girlfriend, another Chinese romance anime that aired several years ago and among the first shoujo donghua in recent years.
Where to watch My Cultivator Girlfriend: bilibili
How to Steal 55 Kisses
Alternative Title: Guomin Laogong Dai Huijia, Bringing Back Home Mr. Perfect, Taking Everybody's Husband Home
Year: 2016
Studio: B.CMAY Pictures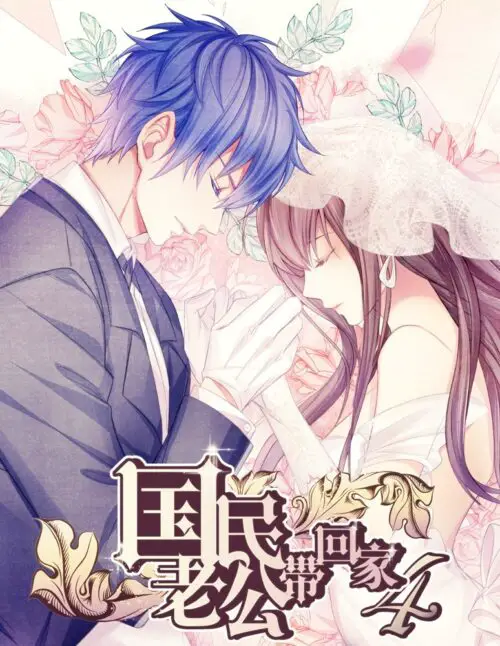 It seems that even a married couple is not usually up to a good start. Such is the case with the story that we will follow in How to Steal 55 Kisses, a romantic, comedy, and drama Chinese anime that follows the development of two hearts who got into marriage but both are unwilling participants. How will their story and feelings for each other unfold? That's what we should look forward to in this Chinese romance anime.
Where to watch How to Steal 55 Kisses: Tencent
The Recollection of Chang An
Alternative Title: Shi Yi Chang An: Ming Yue Ji Shi You, Memory of Changán
Year Released: 2020
Studio: Lingsanwu Animation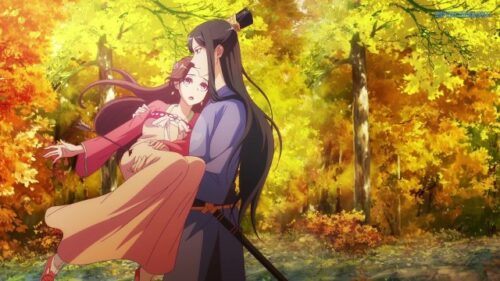 Arranged marriage and a bit of political warfare in the Imperial Court, The Recollection of Chang An is an adorable romance donghua. The humor is hilarious, the music is cute, and the characters' interactions are amazing. This is beautiful historical Chinese romance anime set in Ancient China.
Alternative Title: Cinderella Chef, Meng Qi Shi Shen
Year Released: 2018
Studio: Wawayu Animation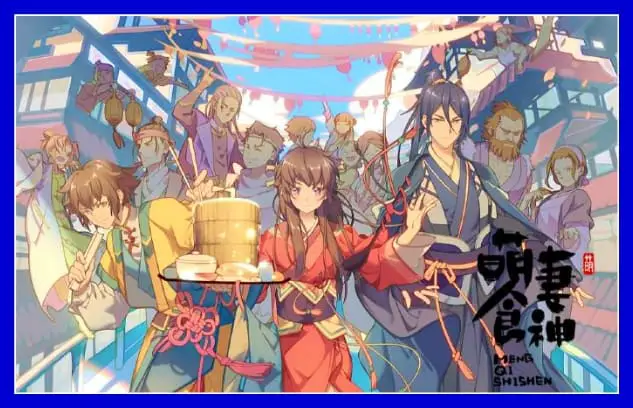 This is not Food Wars, but the food here sure is enticing as well as the romance between our main characters. Adorable Food Goddess is another one of those transmigration donghuas where our MC got isekaid back in the past. The series follows an exciting story filled with action, romance, comedy, and whole more drool-inducing food. If you wish to watch more anime like this, you may check our list: 5 Chinese Anime like Cinderella Chef (Meng Qi Shi Shen)
Immemorial Love For You
Alternative Title: Ai Zai Xi Yuan
Year Released: 2020
Studio: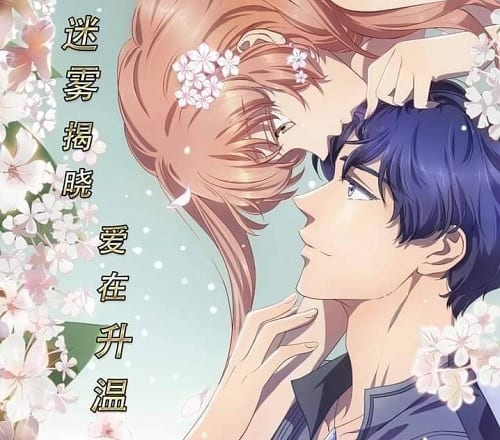 It's extraterrestrial. Immemorial Love For You follows a love story between aliens who got stuck here on Earth for millennia. Their love story started ever since time immemorial and has spanned a thousand years until this modern age. It's romantic, it's funny, and sometimes I felt like it'll steal our hearts.
Where to watch Immemorial Love For You: iQIYI
Spicy Girl
Alternative Title: Mala Nüpei
Year Released: 2020
Studio: Success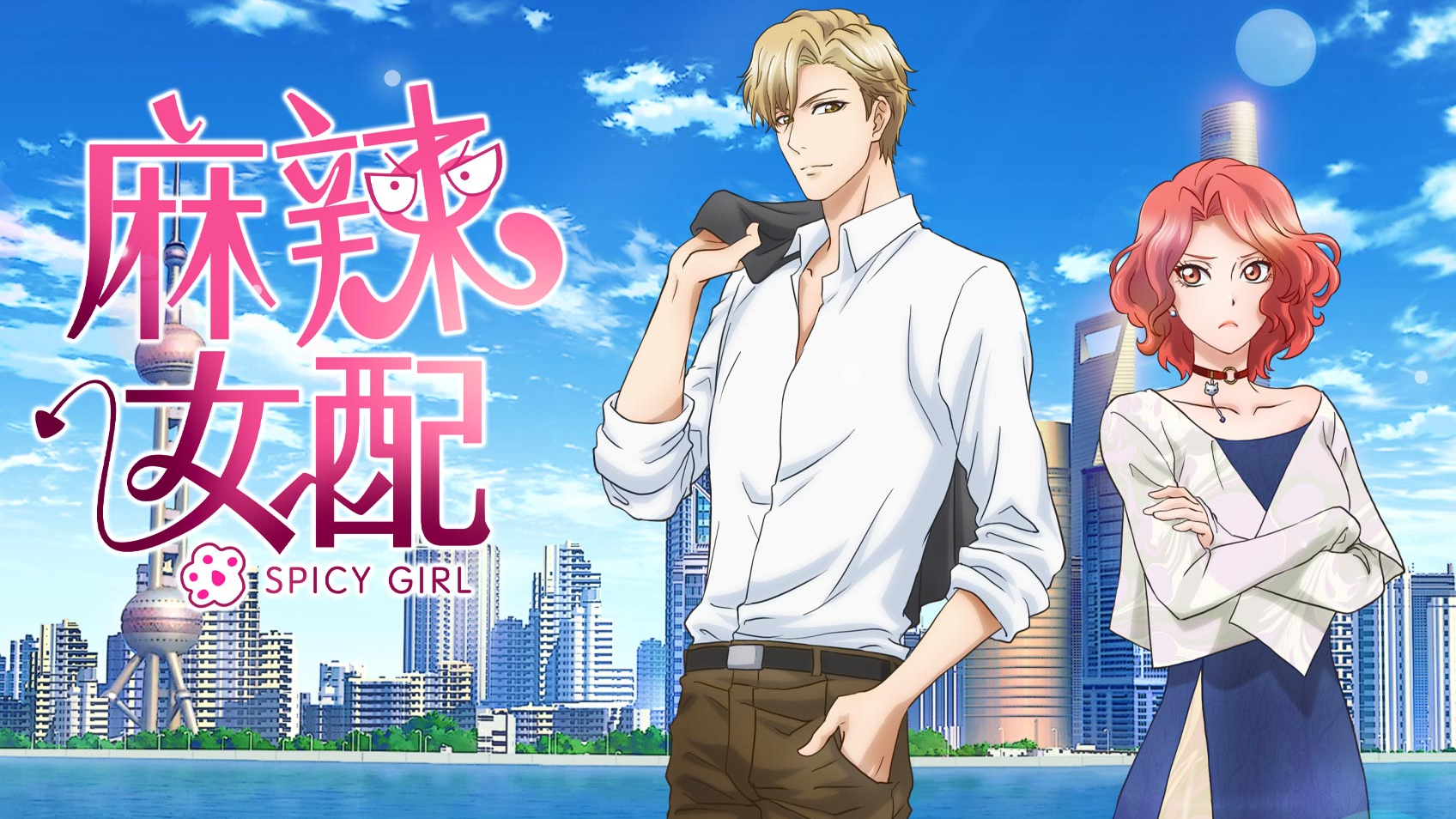 This romance comedy donghua is a project from studio Success, it follows an actress who had a frightening aura, thus leading her to get villain roles. In an unfortunate turn of events, she signed a deal with a well-known investor and actor, and her fate has been sealed to a hilarious and romantic contract with the devil. You may also want to read our post about: 10 Chinese Anime Like Spicy Girl (Mala Nu Pei)
Alternative Title: Liang Bu Yi
Year Released: 2021
Studio: Paper Plane Animation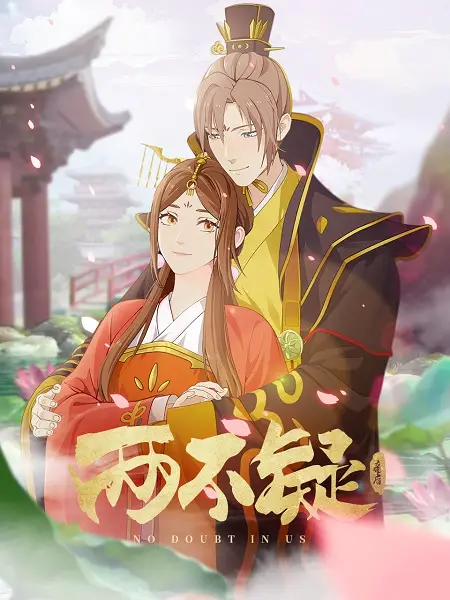 This adorable gender-switching donghua is just a fun and romantic story to follow. It revolves around an emperor and empress whose married was on the verge of falling off but one day, they switched places, literally, they body-switched and this is where they started to understand the duties and responsibilities, and problems that each of them had to handle and thus, starting to understand one another. It's hilarious, cute, and just the breath of fresh air that we all need from all the cultivation donghua we had nowadays.
White Snake: The Origin
Alternative Title: Bai She: Yuan Qi
Year Released: 2019
Studio: Light Chaser Animation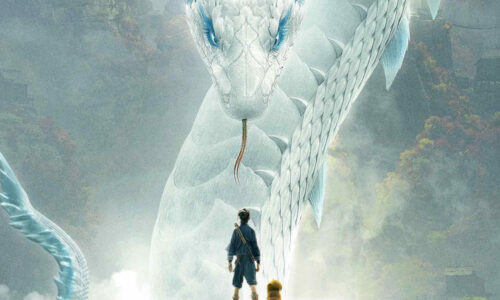 Inspired by the classic Chinese folktale, The Legend of the White Snake; this Chinese romance anime film touches on various elements such as love and sacrifices, the cycle of life, Buddhism teachings, and many more. The whole experience of watching this film is visually aesthetic. The movie was also among the few Chinese anime on Netflix that you can watch online there.
Where to watch White Snake: GKIDS
Further Recommendations
Further down the list, we have here some more shows that we highly recommend to many donghua viewers out there. Get lovestruck and spellbound by these amazing Chinese romance anime series as follows:
So, these are all the Chinese romance anime that donghua fans should see. Have you watched any of these series? If yes, which one is your favorite? Leave your comment below to let us know. Don't forget to subscribe to Yu Alexius' newsletter and social media outlets to get the latest updates about your favorite Chinese anime.
Related Post: How to watch Chinese anime in 2023? (Updated List)
Last Updated on July 14, 2023 by Yu Alexius