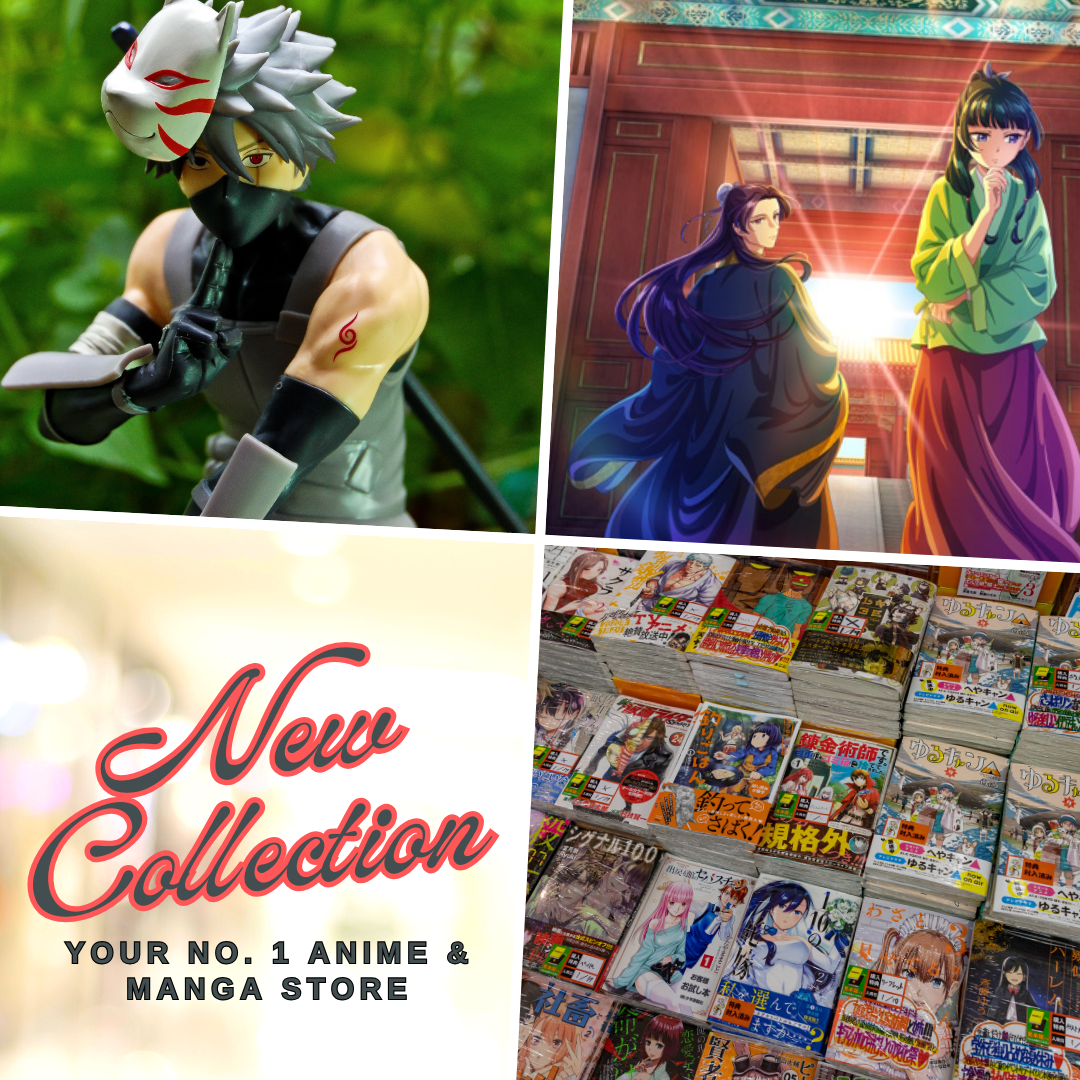 Tong Ling Fei translated as Psychic Princess is a Chinese romance anime that officially premiered on November 30, 2018. The anime is based on a Chinese manga with the same title which also goes with the name, The Psychic Imperial Concubine. The shoujo Chinese anime is directed by Haoliners Animation League's Li Haoling and bills itself as a massive anime production of 2018.

Psychic Princess had been one of the shoujo Chinese anime that made a name in late 2018 and early 2019. During the run of its first season, a total of 16 episodes had been released and it leaves the viewers wanting more. The fact that we got plenty of questions about Psychic Princess Episode 17 in our comment section of the blog as well as in private message, we really think that the anime had made its avid followers craving. This scenario actually led us to ask a question, Is Psychic Princess getting a season 2? As of writing, there's no announcement yet about the anime's season 2 however, I strongly believed that it won't be long until we hear news about it. If you wish to learn more about Psychic Princess and other Chinese anime shows, you might want to check the following post:
What You Need to Know Psychic Princess (Tong Ling Fei)
Alright, so I have here a summary of what we shall discuss in this post though it's definitely delving a little bit deeper into the world of Psychic Princess (Tong Ling Fei):
Brief Introduction
Tong Ling Fei or Psychic Princess had been one of the biggest Chinese shoujo anime of 2018-19 so far and even outshining its very close competition during its airing time – another Chinese shoujo anime THE DEMONIC KING CHASES HIS WIFE which I actually find quite dark and peculiar at some point.
Psychic Princess is light-hearted Chinese anime that give us a heroine which is quite rare among shoujo genre and it's a strong-willed woman who knows how to take care of herself. Yes, our Psychic Princess – Yunxi Qian is not a damsel and distress and that's definitely one of the strongest points of the show aside from its funny shoujo cliché. Added with a handsome tsundere prince which makes the story interesting and annoying at some points, as our supposed to be prince charming in Psychic Princess is such a cold one who thinks that our princess is a spy sent by her father who happened to be the enemy of the prince.
Psychic Princess Synopsis
YunxiQian, the oldest daughter of the prime minister was born with a special ability. Because of this she was deemed 'abnormal' and was raised at Mt. Lin Yun. Upon turning 16, she took her younger sister's place to marry into the royal family of Ye. Rumors say Youming Ye is strange, cold and cruel. Just how will Yunxi Qian's fate play out?

Anilist
The Characters of Psychic Princess
The anime have wide arrays of interesting characters to follow, though, in our end, we could only set our eyes towards our lovely and independent princess YunxiQian and her cold prince Youming Ye. Here's the characters that we should keep an eye on it and their respective cast members.
Ruocai Ranyin as Yunxi Qian
Lifeng Lu as Youming Ye
Cong Wang as Zimo Yu
Hedui Yun as Yunchang Qian
Qiang Lin as Aotian Qian
Jing Zhu as Qian Furen
Yueting Wu as Rong Su and Xue Yi
Xinyuan Fan as Zhima Dou
Chao Xing as Moying and Jiading
Wenxiao He as Qingwan Nan
Zhongren Sen as Yiqing Jun
Zekun Shi as Tanglie Bei
Xi Zhao as Jiaoer Chu
Peng Sun as Yuepo Xuan
Kinsen as Mituan Nuo
Min Zhu as Meipo
Koko as Yahuan
Xinyu Zhang as Hunsha
Yue Jiang as Queer

The anime is relatively successful based on its pilot episode although, without the original story, Psychic Princess is deemed only as the author's perfunctory paintings and plots.
The Music of Psychic Princess
The anime had been quite notorious upon its release due to its devilish opening theme song which is simply ridiculous and beyond comprehension. It was even described by some people as ridiculously brainwashing as it is simply a compilation of nonsensical animated dance routine and a rigidly hilarious song. But what's even more amazing is the fact that it was able to get the attention of the viewers no matter how absurd it may be and the people acknowledged it and agreed that it's actually charismatic.
Where to Watch Psychic Princess Online?
Now, this could be the biggest question for many readers here especially to people who didn't watch the anime yet. It's one of the biggest Chinese shoujo anime of the year so it's definitely listed at most of the major streaming sites where Chinese anime is showing. However, the main go-to place to watch Psychic Princess anime online is no other than but YouTube. There are several subbing groups uploaded the anime into their YouTube Channel though I highly advised that you check the anime at WeComics official YouTube Channel in the button provided below:
Aside from WeComics YT channel, Psychic Princess is also available in the following outlets:

Is Psychic Princess Getting a Season 2?
This could be the question that people may have right now especially to those who had finished the first 16 episodes of the anime. Will there be Psychic Princess Episode 17 soon? The answer is NO, as of now but seeing the way how the first season of the anime ended, we could definitely conclude that Psychic Princess is getting a season 2, possibly next year. With how the audiences reacted and crave for more about the anime, it is quite unfortunate if Psychic Princess won't be returning for another season, isn't it right? Now, we could simply wish that the production team could announce a new season of Psychic Princess. After all, the Psychic Princess 2nd season could be among the biggest Chinese anime of 2020 if it will be officially announced.

For people who can't simply wait anymore, you may check the continuation of the story by reading Psychic Princess (Tong Ling Fei) manhua which is the source material of the Chinese anime. The manhua is also titled Tong Ling Fei created by author fleshy from Tencent.
However, there's a scheduled Psychic Princess Season 2 for its short-drama adaptation on July 12, 2020. To learn more about the Psychic Princess (Tong Ling Fei) short-drama, check the next section below.
Psychic Princess (Tong Ling Fei) Live-Action

This can't be happening right, this can't be, especially that we still didn't have the 2nd season yet of the donghua. However, @cuchallain posted on Twitter that our favorite shoujo donghua from China is getting a live-action drama and will premiere on December 28, 2019.
[Update] Psychic Princess live-action drama is a short one that runs for a total of 42 episodes. Every episode has a length of less than 2 minutes amounting to the whole live-action drama into almost an hour marathon. Currently, it's available for streaming on YouTube Channel: Click here to watch Psychic Princess live-action full episodes

According to @cuchallain from Donghua Review, Psychic Princess #通灵妃 season 2 short drama will premiere on July 12, 2020. Shown below is its promotional poster:
How the Community React to Psychic Princess Anime – Selected Reviews
Here, I have chosen some reviews about Psychic Princess from selected anime community portal such as My Anime List, TV Time, and short-combined video commentary by Cuchallain from Donghua Reviews (which is recorded together with his review for The Demonic King Chases His Wife) as seen below.
Final Thoughts about Psychic Princess Anime Adaptation
Alright, the first season of Psychic Princess had been a fun and really exciting Chinese anime to follow and watch. Personally, I think it's one of the best Chinese shoujo anime out there in recent years.

The animation quality is nothing spectacular but on par with most the anime project that we could easily see from Japan this past few years. The pacing of the story was quite slow but I think it's even better this way for viewers to fully understand its story.

The story is light-hearted and relaxing to follow, it's just perfect to watch while trying to calm you down from a weary and exhausting time from work. In general, the plot is pretty cliche which gives off a domestic drama appeal to the anime.

For our readers who wants to check Psychic Princess manga – Tong Ling Fei, you may check the following links for your reference:
The anime is produced by Tencent Animation & Comics. If you want to see more Chinese anime, then I have this list of recommended Chinese anime for 2019 and 2020 in the link below:
Recommended: Top Chinese manhua like Psychic Princess (Tong Ling Fei)

Have you guys watched Psychic Princess already? If yes, what are your thoughts about it, I'll be more than happy to learn about your opinion? Don't forget to leave a comment below about it. Furthermore, for readers who didn't see the anime yet, I urge you to check out Psychic Princess as I believed that it's an anime series that people will surely enjoy no matter what their preferences are when it comes to manga and anime. For more updates about Psychic Princess Season 2, you may check our separate post here: Psychic Princess Anime Season 2 Updates & News.

References:
https://psychicprincesstonglingfei.fandom.com/wiki/Donghua
https://www.bilibili.com/bangumi/play/ep257624/
https://myanimelist.net/anime/38917/Tong_Ling_Fei
https://www.tvtime.com/en/show/357826
https://www.anime-planet.com/anime/tong-ling-fei
https://anilist.co/anime/99935/Tongling-Fei/
Last Updated on October 14, 2021 by Yu Alexius