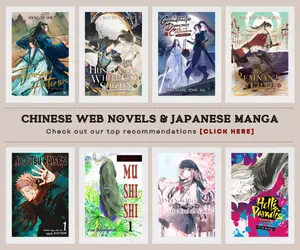 A robust story filled with drama, a bit of romance, and humor that could make our hearts melt away with its cute and entertaining narrative. This has been all the emotional satisfaction that I had when watching a shoujo anime, much more when reading a manga. Such is the case too when watching the Chinese anime Psychic Princess or Tong Ling Fei which had been one of the best female-oriented donghua.
To satiate my craving until Psychic Princess Season 2 finally arrives ended up searching for stories either donghua or manhua with similar stories to Psychic Princess. That is where I have discovered several anime like Psychic Princess such as The Memory of Changán, The Story of Saiunkoku, The World is Still Beautiful, and The Demonic King Who Chases His Wife to name a few.
Related Post: Bilibili Has Announced Psychic Princess Season 2 During their 2023 Annual Event
For my readers who are not familiar with Psychic Princess, you may read its synopsis as follows for your reference:
Lady Qian Yunxi from the prime minister mansion had supernatural energy since her childhood, and she was kept in Lingyun Mountain because she was considered as an ominous girl. When she was 16, she substituted her younger sister Qian Yunshang and married into the Night King Mansion. It was said that the Night King was eccentric, cool and cruel. What sufferings would Qian Yunxi encounter…

Source: WeComics
After checking on similar donghua, I also started to look for manhua (Chinese manga) since Psychic Princess anime is adapted from a manhua of the same title. Without further ado, let me introduce the following Chinese manhua like Psychic Princess that fans of the donghua should check out.
Prince, Don't Do This!
Chinese title: Wang Ye Buyao A – Prince, Don't Do This! is one of the closest manhua I could compare to Psychic Princess. It is a comedy, drama, and romance story set in Ancient China where the two main characters have to marry each other which had been arranged by their kingdom to provide peace and security for each other. Now, that makes sense a lot of people have to compare it to Psychic Princess due to a similar plot of a political marriage.
The two main characters are kind of awkward with each other too which makes Prince, Don't Do This! a good read for romance-comedy fans. What's even more amazing is that Prince, Don't Do This was also adapted into a Chinese anime by Lingsanwu Animation in 2020 under the title The Memory of Changán, or The Recollection of Changán which was produced by bilibili, and Tencent Comics and Animation. You may watch The Memory of Chang'an donghua on the bilibili YouTube channel.
In order to fulfill her mission of bringing peace to her homeland, the Uyghur Princess Amelia travels to Changán and marries Emperor Dezong of Tang's ninth prince, Li Qian. While she had been considered very capable in her homeland, the complex and foreign customs of the Tang court are something else entirely; and although she had not expected love in a political marriage, the sheer disinterest and arrogance of her husband are very hard to handle, no matter how capable and handsome he may be. Securing peace between the Uyghur Khaganate and the Tang Empire is not going to be easy, especially with a rebellion taking place in Tang.

Source: MU
Vision of the Other Side
Chinese title: Xuhuan Bifang – Upon reading its synopsis, you can simply feel like it's deja-vu. Yes, the plot of Vision of the Other side Chinese manhua is almost the same as Psychic Princess, and simply knowing this makes me even more excited about what kind of romance story it can offer. The Vision of the Other Side is another historical manhua with adventure and political marriage that will suit the preferences of shoujo fans; especially those who love Akatsuki no Yona or the modern romance cliche of Maid-sama.
Nan-Fan is a princess of the Tong dynasty in ancient China. When war, terror, and strife begin to plague her country, her father forces her into an alliance; however, the man chosen for her is the infamous second prince of Dali called the "Battle Demon"! His ferociousness in war has left conquered nations in shambles. No one has seen this masked Battle Demon's face and lived to tell about it. The entire country expects Nan-Fan to sacrifice herself and marry the demon Prince, but Nan-Fan has some ideas of her own.

Source: DramaQueen
Real Fake Princess
Chinese title: Zhen Jia Gong Zhu – Next on our list is a drama set in Ancient China, and I felt like I have seen this story in various Chinese dramas in the past. However, this historical manhua about a princess who had to return home and forget the carefree life to get the throne will give shoujo fans an exciting experience. It is an amazing story of romance and drama with a little bit of a laid-back scenario as our princess doesn't want to act like a royal and instead enjoyed the carefree lifestyle of the common citizens. Real Fake Princess is an addicting story to read as every chapter entices the readers to be emotionally invested.
The story begins during the Sung dynasty of ancient China. The country is in great chaos due to the infamous Jin Kang Rebellion. Fearing the possible destruction that is sure to ensue, Concubine Liu tearfully entrusts the care of her baby daughter, Princess Yi Fu, to a common citizen named Tang Hui. Tang Hui immediately escapes with the princess to the south. And so, Princess Yi Fu's whereabouts become a mystery. Now, then years later, the Tang has returned to power, and the great family wishes for all exiled family members to return. But Zi Li is happy with her life. She knows that returning means giving up her love; for a peasant could never court a princess. And courtship between a princess and a palace warrior is equally frowned upon. But that does little to quell the fire that burns inside Zhong Lu – a famed warrior charged with the task of finding and restoring the princess to the throne.

Source: DrMaster
I Don't Want to Be Like This Too
Chinese title: Zhen Ye Bu Xiang Zhe Yang – So, this time we had a cruel empress as the main heroine and she's quite not the main character we are expecting from a shoujo manhua. She's powerful, she's influential and she's the woman who had men in her hands like her playthings. But what will she do if she finally meets someone who can stand her cruel facade, and what's worse if that she ended up falling for that person? Now, that sure sounds like a real shoujo thing. That is what we can expect from reading I Don't Want to Be Like This Too, which is quite a generic title and plot but it sure delivers the feels that we all want from a Chinese manhua with a similar story to Psychic Princess.
I was a cruel empress who had the world in my hands, forcing commoner men to become my concubines, finally got what I deserved. The people I once knew became my enemies, and somehow ended up in the "enemies" hands"?

Source: MU
Next to the Prince
Chinese title: Di Wang Ce – This Chinese manhua is a bit peculiar although it is a romance story, there's just too much drama going on here. It reminds me of the Chinese drama, The Story of Yangxi Palace at some point.
Heartache, competition, and the behind the scenes battles of the imperial harem; an ancient story based upon revenge.
A Tale of Two Phoenixes
Chinese title: Feng Qiu Huang – This one might be quite different from the titles that I had mentioned above. But worry not, A Tale of Two Phoenixes also had romance, however, it thrives in the adventure and body-swapping cliche that actually reminded me of some isekai anime like HameFura and the danmei donghua – the Scumbag System. This one sure is an interesting Chinese manhua filled with drama, romance, mystery, and political intrigues.
Chu Yu woke up to find herself in the body of a murdered princess almost half a millennium ago. She soon finds out that whoever wanted her dead was in her mansion. Knowing the history, she also realizes that the owner of her body will soon perish in a historical rebellion. Now, she must defend herself in the depth of a forbidden city while preventing what is to come in her historical timeline.
The Story of Hua Yan
I am sure this is another gag story that fans of Psychic Princess will love due to having a laid-back and peculiar main heroine. So, we had a lady who is considered wicked by many with suspicious backgrounds, and she doesn't want to get married to the handsome prince? It sounds deja-vu but this is like our Psychic Princess heroine, to begin with. Now, the Story of Hua Yan will bring readers a good time filled with laughter and love in every chapter of this Chinese manhua.
The almighty crowned prince insists on marrying this young "Overgrown Apricot" lady from the tainted Hua family. When the news broke out in the capital, many hearts were broken but what?! This wicked woman doesn't even want to be the crowned princess because she wants to drink and run away with another man?!
No Sire, No!
Chinese title: Gongzi Buyao a! (2015) – Here's another Chinese manhua in our list and I am sure that readers will have a good time following the story of our young female dancer and her master.
Due to love, at first sight, an outstandingly beautiful female dancer became a young master's page boy and sets forth to protect the young mastery's chastity!
My Badboy Prince
Chinese title: Wang Ye Ni Hao Huai – Also known as Prince, You Are So Naughty, this Chinese manhua is another series in this list that Psychic Princess fans will surely love. We have the usual romance and comedy cliche from any shoujo story out there, a boy and a girl who both hate each other then suddenly, they'll realize that they develop a romantic feeling toward each other? How will their story play be a fun adventure to follow?
It isn't difficult to face a situation like a sudden-pass-to-another-world because it has been a stereotypical start for a fantastic journey. But waking up as the top girl at a brothel and finding herself trapped in the body of the General's daughter in another world is freaking unacceptable! Let alone there is an engagement with a playboy prince granted by the emperor waiting for her. What is it? Revenge? Or… Let's see how two haters fall for each other? "I like you it's my business," said the prince.

Source: Webcomics
Where to Read Chinese manhua?
There's plenty of official and free websites and apps where you can read these Chinese manhua and a whole lot more of options such as Manhuas.net, Kuaikan Manhua, Tencent, and Bilibili. However, one of the best websites and apps for Chinese manhua in English version that readers should check is Bilibili Comics where you can have wide array of options and genres to read.
Alright, so there are only a few of our recommended Chinese manhua to check for fans of Psychic Princess. We will further add titles to this list for further suggestions. If you had read any of these manhua, can you please share your thoughts with us by leaving a comment below? For more recommendations and updates, kindly subscribe to our newsletter.
References:
Last Updated on October 5, 2023 by Yu Alexius