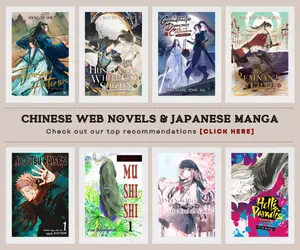 Psychic Princess, a popular Chinese donghua (Chinese animation) series, is getting a second season! The announcement was made during the Bilibili 2023 annual event on September 26, 2023.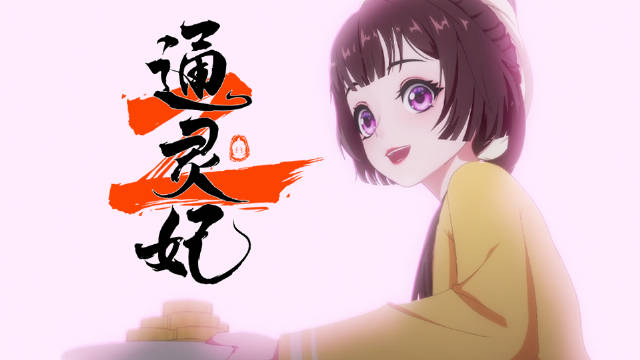 The first season of Psychic Princess aired in 2018 and was a critical and commercial success. The series follows the story of Qian Yunxi, a young woman with the ability to see and communicate with ghosts and spirits. She is forced to marry the cold and aloof Prince Ye Youming, who is rumored to be a ruthless killer. Despite their initial differences, Qian Yunxi and Prince Ye eventually develop a deep bond as they work together to solve mysteries and protect their loved ones.
Psychic Princess is known for its unique blend of genres, including romance, comedy, supernatural, and action. It is also known for its strong female protagonist and its beautiful animation.
The second season of Psychic Princess is expected to continue the story of Qian Yunxi and Prince Ye, as they face new challenges and threats. The announcement was made during the annual event of Bilibili where it was unveiled as one of its many upcoming shows for its 2023-2024 Chinese anime lineup.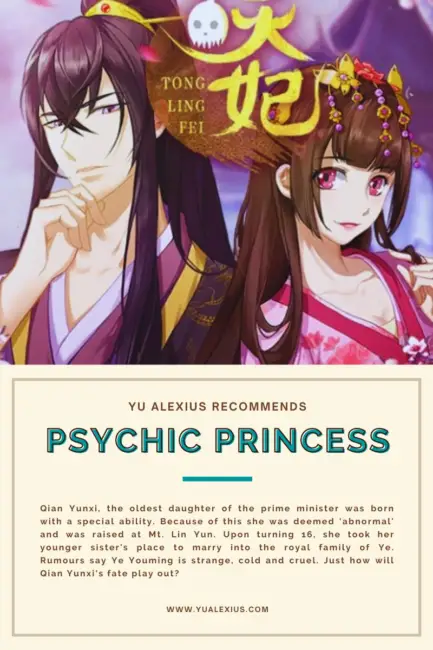 This is great news especially that Psychic Princess left us all with such a huge cliffhanger way back in 2019. Now, after several years, it's great to finally receive a definite announcement about its sequel rather than all the speculations that its fans conspired all these years. With Haoliners Animation League bought by Bilibili, we can expect another animation studio to take over the production, and one of the most noticeable changes we have seen so far is the change in animation quality as Psychic Princess Season 2 seems to take the same path as No Doubt In Us on the production side.
What to Expect in Psychic Princess Season 2?
Based on the ending of the first season, it is likely that the second season of Psychic Princess will focus on the relationship between Qian Yunxi and Prince Ye. The first season ended with the two characters confessing their love for each other, but their relationship is still in its early stages. In the second season, we can expect to see them develop their relationship further and work together to overcome new challenges.
Another thing that we can expect to see in the second season is more of Qian Yunxi's psychic abilities. In the first season, we only saw a glimpse of her powers, but it is clear that she has a lot of potential. In the second season, we can expect to see her learn more about her powers and how to use them to help others.
Finally, we can also expect to see more of the supernatural world in the second season. The first season introduced us to a variety of ghosts and spirits, but there is still so much more to explore. In the second season, we can expect to see new and more powerful supernatural creatures, as well as more of the mysteries of the supernatural world.
Qian Yunxi's adventures in the imperial palace are sure to be even more exciting in Season 2. The imperial harem is a complex and dangerous place, full of intrigue and backstabbing. Qian Yunxi will have to use all of her cunning and intelligence to navigate this treacherous world.
In addition to the challenges of the imperial harem, Qian Yunxi will also have to deal with the traitorous nature of her own family. Her father, the Prime Minister, is a corrupt and ambitious man who is only interested in power. He is not above using his own daughter to achieve his goals.
Qian Yunxi will need to be on her guard at all times if she wants to survive and thrive in the imperial palace. She will have to rely on her own strength and intelligence, as well as the support of her friends and allies, to overcome the challenges that await her.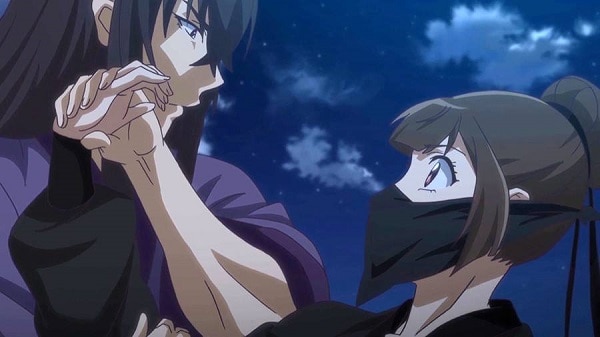 I am also excited to see how Qian Yunxi's relationship with Prince Ye Youming develops in Psychic Princess Season 2. They are both strong and independent characters, and I am curious to see how they work together to overcome the challenges that they face.
Overall, fans of Psychic Princess have a lot to look forward to in the second season. The series is sure to deliver more romance, comedy, action, and supernatural thrills. If you guys need a refresher, then I suggest that you watch the first season which is available in both Chinese and Japanese dubbed now. Otherwise, you might also want to check out the source material and read the Psychic Princess manhua series.
Related Post: Top 10 Anime Like Psychic Princess (Tong Ling Fei) That You Should Watch Next