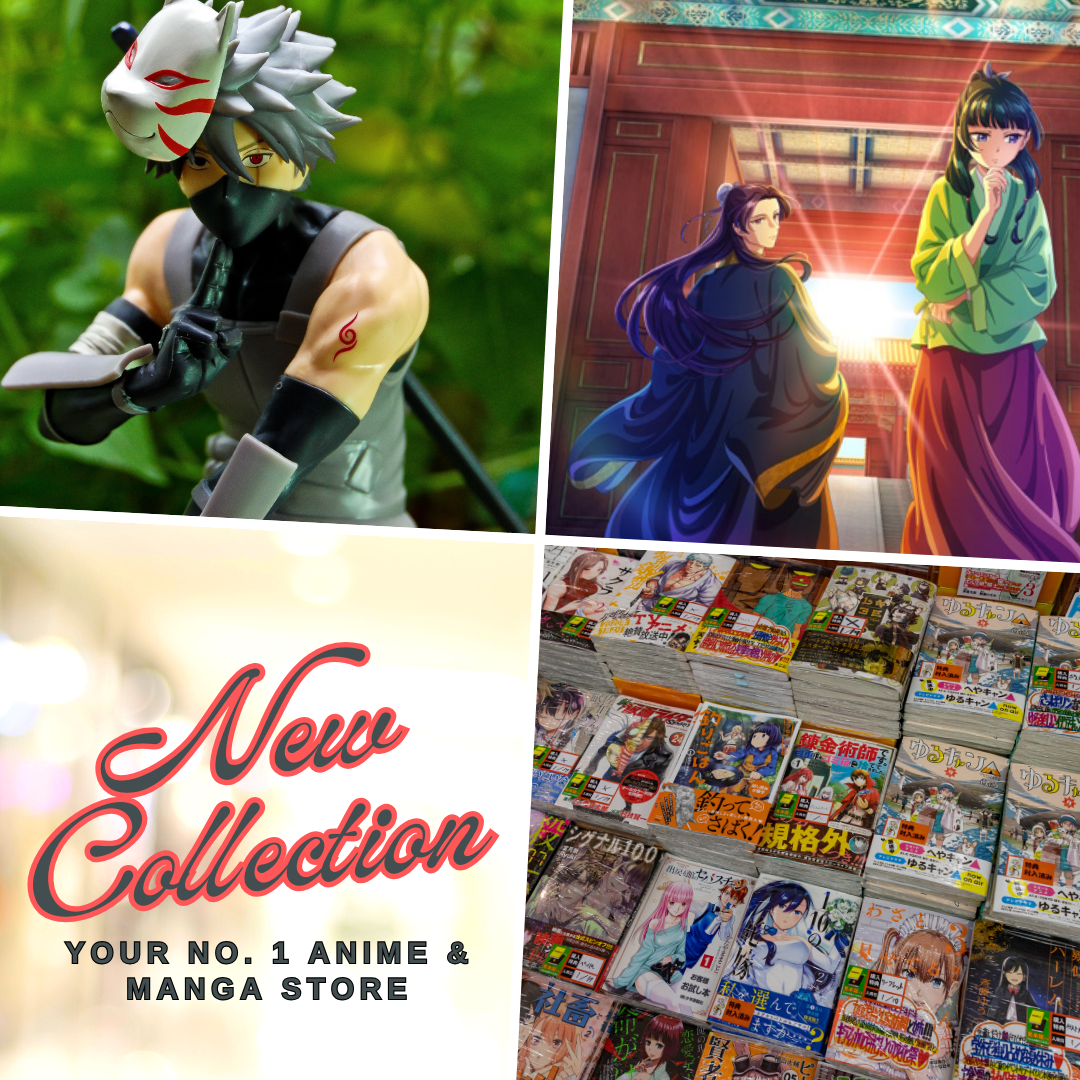 It's time for another round of recommendation lists and this time, I would like to share a set of interesting titles that shoujo fans might enjoy. Why did I say shoujo fans? Well, I'll be only talking about similar anime recommendations for fans of the popular Chinese anime Tong Ling Fei or simply known as Psychic Princess which has been one of the best romance-comedy historical donghua series from my archive.
Psychic Princess is a Chinese anime that aired in December 2018 and dominated the 2019 donghua lineup among female viewers. Who wouldn't fall in love with its hilarious antics, funny yet romantic delightful interactions of our princess and her husband, the almighty popular tyrant prince of the empire?
Psychic Princess was based on a manhua of the same title and follows the story of the Prime Minister's daughter who has a special ability to see supernatural creatures, thus her family thinks of her as a bad omen and has her exiled in the mountain.
However, her father sends her to replace her younger sister to marry the tyrant prince of the empire. Since the prince had a bad impression of her father and thought that she was sent as a spy, she had a rough relationship with her husband.
Yet, our princess is no damsel in distress and she's quite the mischievous type, the story follows her life in the imperial court as she deals with her doubtful husband, the royal harem, and various circumstances that come her way.
As of writing this, Psychic Princess had left its fans with such a cliffhanger finale and almost everyone is anxiously waiting for Psychic Princess Season 2 albeit no specific announcement or confirmation has been made yet by its studio – Haoliners Animation League. While we are waiting for the second season, I think it's about time to check on other anime that had the same vibes as Psychic Princess, and that is why I have come up with this recommendation list for Psychic Princess fans.
The Recollection of Chang'An / The Memory of Chang'An
The Memories of Chang An or also known as The Recollection of Chang An is a 2020 Chinese anime that premiered last October 28 and was based on a popular manhua Wang Ye Buyao E which is known as Please, Prince Don't Do This.
Among all the anime in this list, I think this one reminds me of Psychic Princess a lot. It follows the story of a princess and a prince who married each other due to the arrangement of their parents to secure the future of their respective kingdoms. However, what awaits our princess in her new life in the imperial court is one filled with surprises and unexpected circumstances.
Related Post: Donghua and Anime Like The Memory of Chang An
The Demonic King Who Chases His Wife
I always think that Psychic Princess and The Demonic King Who Chases His Wife are two inseparable Chinese anime – they both aired almost at the same time albeit the former premiered a few weeks earlier.
The Demonic King Who Chases HisWife (Xie Wang Zhui Qi) is an isekai anime, it follows the story of the most famous assassin in the modern world who was betrayed by her lover and dumped in the sea but instead of dying, she woke up and found herself transported into another world. In this world, she was reincarnated as the useless daughter of an official but she caught the attention of the almighty male main character.
Just like our princess from Tong Ling Fei, our protagonist here is no damsel in distress, she's a capable fighter and a woman ahead of her time in this historical fantasy world which is set in Ancient China.
 Related Post: Top Anime Like The Demonic King Who Chases His Wife
Bai Yao Pu: The Manual of Hundred Demons
Also known as Hundred Demon Spectrum or Fairy Album, Bai Yao Pu reminds me of Psychic Princess a lot because the characteristics of the main characters are almost the same. We both have a strong independent woman as the main character, they're both hilarious and headstrong.
Furthermore, Bai Yao Pu's main character Tao Yao is known as the Divine Doctor, just like our princess, she could also see supernatural creatures and command them as she wants (albeit she's shamelessly doing this most of the time). If you wish to learn more about Bai Yao Pu, you may check my review about it: The Manual of Hundred Demons Anime Review
Related Post: Top Anime Similar to Bai Yao Pu (Fairies Album)
Kaguya-sama: Love is War
Psychic Princess highlight the dog and cat relationship of its main characters despite several cute and romantic moments between them. It is the romance-comedy aspects that the majority of the fans enjoyed on which we keep on falling in love with most of the time.
In such a case, Kaguya-sama: Love is War never lacks such scenarios. We always have the main characters Shinomiya and Shirogane on high alert against each other and their competitiveness is just overwhelming. Well, this kind of energy from them made Kaguya-sama: Love is War a domineering series from the spring 2020 anime season.
Spiritpact
Another anime like Psychic Princess is Spiritpact which features a rough relationship between our main characters until they eventually fell in love with each other. Furthermore, they also deal with supernatural stuff – ghosts, shamans, and more.
What makes it different from Psychic Princess? Well, Spiritpact is a canon boys-love donghua, probably one of the most legit gay stories of any Chinese anime out there.
No Doubt In Us
This upcoming Chinese anime from Paper Plane Animation is based on a popular manhua and Psychic Princess is the first thing that comes into my head while reading its plot. However, No Doubt In Us anime will offer a twist of its own and a story that will catch the heart of many shoujo fans out there. It will follow the story of the Emperor and the Empress who doesn't have a great relationship at all, but one fateful incident will change their lives and put them in a maelstrom of the imperial court and bloody warfare.
This is a switch-bender story that is unique among anime, the emperor and the empress will learn about the trouble of each other, seeing things from a different perspective, thus leading them to understand each other.
 Related Post: No Doubt In Us Season 2 Had Been Unveiled to be in Production
Kaichou wa Maid-sama!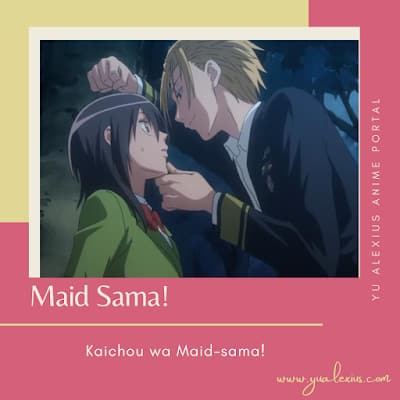 Sitting next on our list is one of the best romance-comedy from the previous decade. Kaicho wa Maid-sama!is a charismatic character-driven story despite how generic or cheap its plot might be.
Just like Psychic Princess, Maid-sama offers clever and fun interactions between the two main characters which make the story entertaining, enjoyable, and worth watching through the end.
The World Is Still Beautiful
If there's anything in this list that got me like "wow! this is the same" right in the first episode, then The World Is Still Beautiful is the anime that is very similar to Psychic Princess at first sight of its plot. Although this aired in 2014, I only watched The World Is Still Beautiful this 2020, and it is a hilarious and dramatic ride.
We have our princess who was forced to marry a notorious ruthless king to save her kingdom from being invaded. She's from a remote and poor kingdom, yet the famous ruthless king wanted her as his wife, and what's even more exciting is that her groom is still a child and younger than her. How their story unfolds is a fantastic one and it's amazing to have a strong woman as the lead who always does things her way – a woman who is ahead of her time.
This is a story of how a cheerful princess changed the heart of the once ruthless king for the better.
Adorable Food Goddess
Here's another Chinese anime like Psychic Princess and it is Adorable Food Goddess– it's set in a historical era and just like our dear princess, the main character in this donghua is a strong and independent woman who also shows dislike towards our main guy who happens to care for her but didn't show it.
Both women have strong personalities and their character is almost similar, not to mention that the male love interest of both seems to be identical in appearance.
Read: Chinese Anime Like Cinderella Chef (Meng Qi Shi Shen)
The Story of Saiunkoku
This anime follows the story of a beautiful lady who takes a chance to change her destiny and escape from poverty by becoming a royal concubine in the imperial court. She had to take the task of changing the recluse Emperor to become a better leader.
What will she do if the Emperor shows no interest in ruling and is rumored to prefer men? This is an amazing romance drama anime that Psychic Princess fans will surely enjoy, albeit I still think that the latter is superior.
Further recommendations, I have also here a list of Chinese manhua with similar stories to Psychic Princess that you guys might enjoy. You can watch them at your favorite anime streaming service providers such as Crunchyroll, Funimation, bilibili, Tencent QQ, Amazon Prime, Netflix, and many more.
You might also like:
Last Updated on July 29, 2022 by Yu Alexius