Enjoying stories narrated from hundreds of years ago is amazing that is why historical Chinese anime or donghua had plenty of interesting titles that fall in this category. With the rich history of China that goes back thousands of years ago, paired with the wild and creative minds of modern writers, Chinese animation or donghua can be a delightful experience for history geeks and even for shounen fans.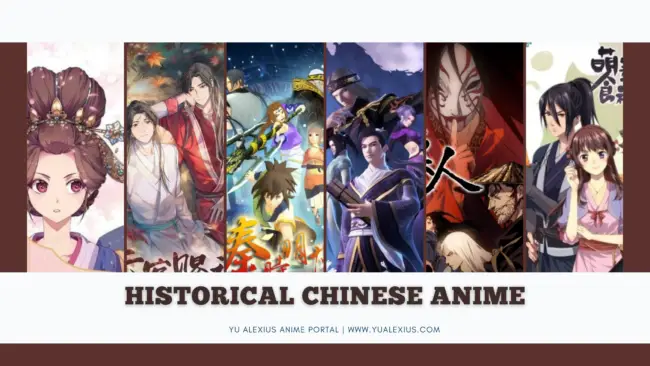 In line with Chinese historical anime, we'd like to give you a list of fantastic donghua set in Ancient China that you might enjoy in one way or another. Most of them showcase the culture, lifestyle, society, and state of China at varying times in history. Some are eras filled with bloodshed, some are peaceful days, and some are chaotic and dominated by political intrigues.
Without further ado, here's our top 11 historical donghua that fans should watch no matter what their preferences are as we had listed titles from different genres too such as those with action, romance, comedy, and many more.
Historical Chinese Anime Recommendations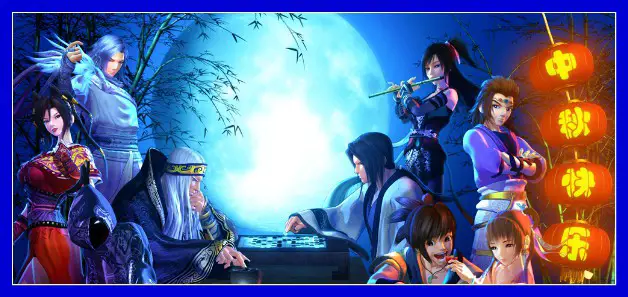 The Legend of Qin
Set after the unification of Qin at around 221 BC, this is one of the best adventure donghua that we could find out there. It tackles war and cultivation, but on top of that, the story follows the journey of a young boy to become the person that he is destined to be. There's plenty of good fights and hilarious humor, and a sense of adventure that offers a unique experience to its viewers.
The Legend of Qin is one of the longest-running historical donghua with hundreds of episodes and spanned for at least 6 seasons and is still ongoing. This is a series that needs your dedication and time but once you had delved into its story and world, there's no escaping anymore as it'll just keep on devouring your attention and capture your interest over and over again.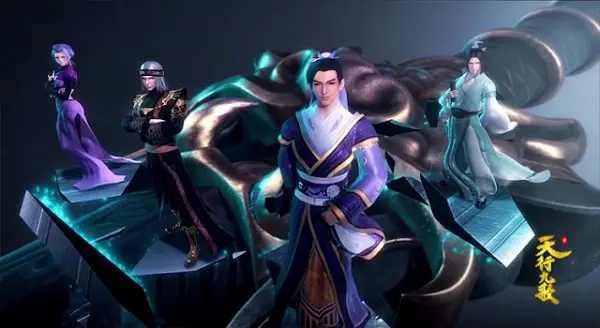 Nine Songs of the Moving Heavens
This Chinese historical anime is a spin-off prequel to The Legend of Qin and it took place 10 years before the story of the main series but follows an independent story on its own. I am more invested in this donghua as the animation quality is better and we had plenty of great fight scenes
here.
Set in the warring era of China, Nine Songs of the Moving Heavens is a politically intriguing story of how a small group thwarted the plan of evil forces that lurks in the darkness of the imperial court. The donghua is set before the unification of the Imperial Qin at around 233 B.C.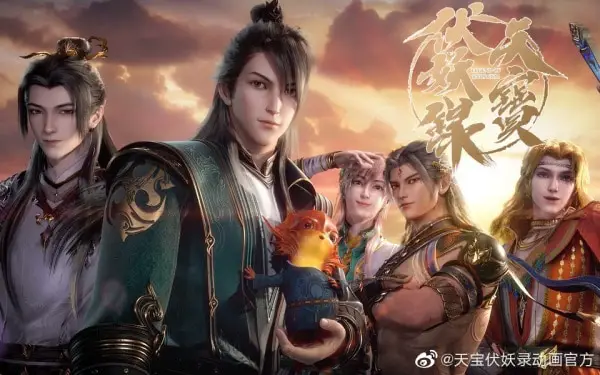 Legend of Exorcism
Set in the Tianbao era of the Tang Dynasty, Legend of Exorcism or Tian Bao Fuyao Lu is a story worth following especially for fans of the danmei genre with historical cliche. It follows the story of the members of the Ministry of Exorcism which goal is to save the city of Changán from demons and evil plots that threaten the peace of the country. Amidst these political struggles and the fight against demons, a delicate story of friendship will bloom between its members.
Related Post: Tian Bao Fuyao Lu Season 3 Revealed by Bilibili and Sparkly Key for 2022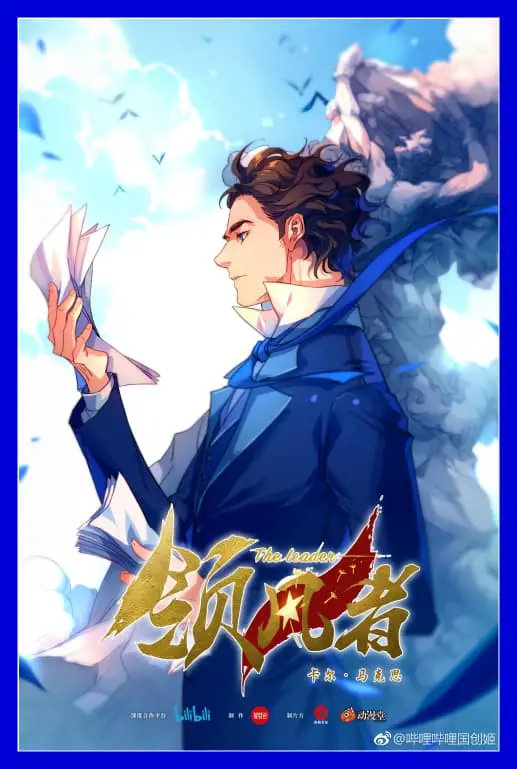 The Leader
Let's go forward to an era that seems a bit closer to our current timeline. The Leader is a donghua sponsored by the Chinese government, for some it might be Chinese propaganda, but if you don't mind it, why not take a look at the story and life of one of the most significant figures in the world's history in the modern era, Karl Marx.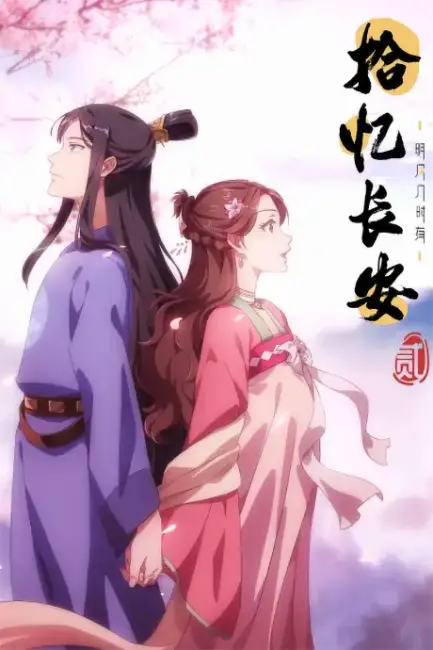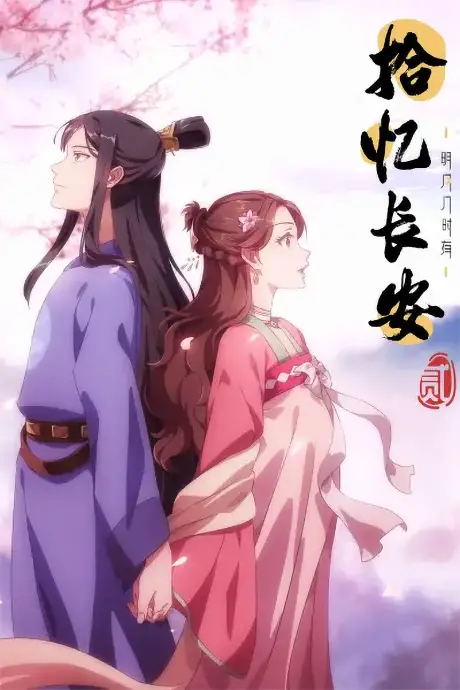 Memory of Changán
Here, we have another historical Chinese anime set in the ancient city of Changán, Shi Yi Changán, or Memory of Changán is a gorgeous donghua filled with romance and imperial court politics. It revolves around the story of Princess Aimala, later known as Mingyue who married the 9th prince of the Empire for the peace and safety of her kingdom. There, her life in the imperial court begins and imminent danger is upon the royal family.
Related Post: Top Recommended Anime Like Memory of Chang'an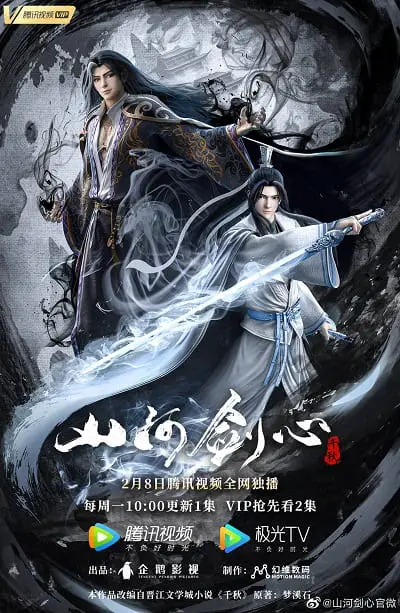 Thousand Autumns
Also known as Shan He Jian Xin (Qian Qiu) is set during the Northern Zhou Dynasty, before the invasion of Northern Qi. This cultivation and danmei donghua are one of the most anticipated series by Chinese anime fans this 2021. It premiered last February and showcases fantastic fight scenes so far and interesting character interactions.
Related Post: Thousand Autumns (Shan He Jian Xin) Season 2 Had Been Unveiled by Tencent
Wings of the World
Wan Zi Guo Shi or Wings of the World is a gorgeous 3D Chinese anime that aired in 2019 and was set in 1633 during the Ming Dynasty. This is an absolute stunner ranging from its vivid animation, beautiful character designs, and the concepts of merging the East and the West in this historical donghua with science fiction elements.
The Westward
Xi Xing Ji follows the story 16 years after the events from The Journey to the West. This is another 3D donghua that blends the rich Chinese history and culture with fantasy and myth. Xi Xing Ji is set during the Tang Dynasty.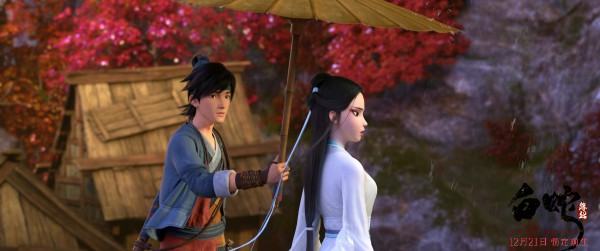 White Snake: The Origin
One of the best Chinese animated films, White Snake: The Origin is set during the Tang Dynasty and 500 years later, it shows the two sisters during the Song Dynasty. This historical Chinese anime film is a must-watch for every fan of Chinese animation. It's gorgeous and top-notched animation and graphics, lovely music and character designs, and a pretty decent story to bind them all.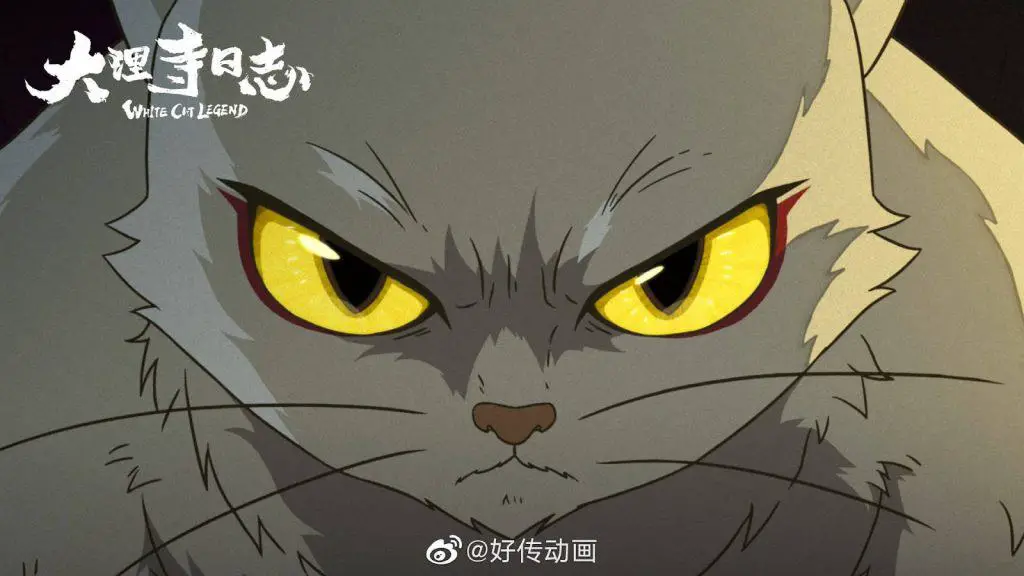 White Cat Legend
Another historical donghua set in Tang Dynasty, White Cat Legend was based on the story of Detective Dee. It is a hilarious story to follow and among the few Chinese anime with great animation quality. The fight scenes are awesome with an intriguing story that will squeeze your interest to the limit.
Related Post: White Cat Legend Season 2 Unveiled as part of Tencent 2022 Donghua Lineup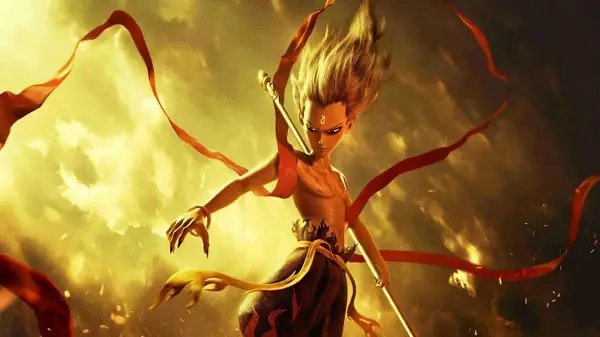 Nezha: The Devil's Rebirth
Alongside its prequel, The Legend of Deification, this blockbuster Chinese anime movie was set at the end of the Shang Dynasty. Both films are produced by Enlight Media and they are based on the novel The Investiture of Gods which has been adapted into various mediums.
Further Reading
Here are some more historical Chinese anime that you guys may enjoy.
Adorable Food Goddess / Cinderella Chef (Set during the Song dynasty)
Psychic Princess / Tong Ling Fei
Sword Dynasty
All About Jianghu (Set in Ming Dynasty)
The Young Imperial Guards (Set in Ming Dynasty)
Beyond the Ocean (Set in Ming Dynasty)
Storm Rider: Clash of the Evils (also set in Ming Dynasty)
Shin Chuuka Ichiban (Set in the 19th century during the Qing Dynasty)
Longest Day in Changan (Set in Tang Dynasty)
JX3: Chivalrous Hero Shen Jiaxin (Set in Tang Dynasty)
Wu Geng Ji (Set during the end of the Shang Dynasty around 1046 BC)
Chun Qiu Fengshen (Set during the end of Western Zhou)
Blades of the Guardians (Set in Sui Dynasty)
Shuo Feng: Po Zhen Zi (Set during the Tianbao Era of Tang Dynasty)
Kaifeng Strange Tales (Set during the Song Dynasty)
The Emperor's Strategy
No Doubt In Us
Fox Spirit Matchmaker
Mo Dao Zu Shi
Heaven Official's Blessing
Fog Hill of Five Elements
The Manual of Hundred Demons
Romance of the Three Kingdoms
Alright, so these are all our top recommended Chinese historical anime. Are there any more titles that you would like to be listed here? Drop your comment below and let us know too which of these Chinese anime are your favorites?
You might also like:
Last Updated on September 26, 2022 by Yu Alexius