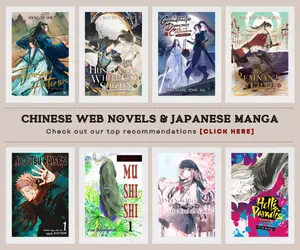 The Lord of Crime sure is stealing our hearts in Moriarty the Patriot anime and now that its second cour recently released as part of the Spring 2021 anime lineup, we are up for more delightful dark stories and conspiracies from the Moriarty brothers and the infamous detective Sherlock Holmes.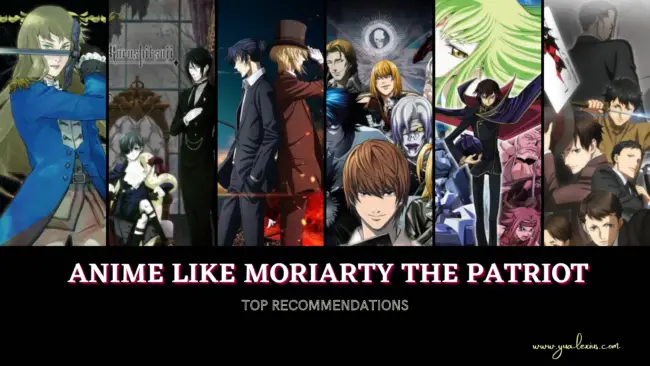 I wouldn't delve deeper into the story of Moriarty the Patriot so we won't spoil our readers who hadn't watched it yet. However, here's a short synopsis of the anime which I think is plenty enough to drive your attention to James Moriarty – the Lord of Crime.
Moriarty the Patriot Synopsis
In the late 19th century, the British Empire nobility reigns while its working-class suffers at their hands. Sympathetic to their plight, William James Moriarty wants to topple it all. Frustrated by the systemic inequity, Moriarty strategizes to fix the entire nation. Not even consulting detective Sherlock Holmes can stand in his way. It's time for crime to revolutionize the world! [Source: Funimation]
Many fans are craving for more after the anime ended its first cour last December where it finished in my top 10 best anime of the fall 2020 lineup. Now, I know some people are stacking up the new episodes and trying to avoid the weekly releases so they can fully savor the experience once the entire season is over.
If you're one of those people, I have listed here several anime like Moriarty the Patriot that fans of the series should watch. They have similarities in many ways, while some are inclined to supernatural and fantasy plots, it sure does have that darker atmosphere and mind-boggling cliche that may appeal to history geeks and fans of the mystery genre.
Top Anime Like Moriarty the Patriot (Yuukoku no Moriarty)
Black Butler
Hold your tea people, this iconic anime is just the right one for you to binge-watch after finishing the Moriarty the Patriot 1st cour. It is set in the time of Queen Victoria and evolves around the young lord who does the bidding of the British government in the underground world. What makes Black Butler an enjoyable darker story like Moriarty the Patriot? Well, it has supernatural elements such as demons, reapers, etc. But those are only one factor, Black Butler thrives in a well-narrated story of vengeance and solving mysteries involving nobility, the common folks, and touches several moral standards of humanity.
Get your copy of the Black Butler: Book of Murder here
The Mystic Archives of Dantalian
Dark, compelling, and hilarious altogether, The Mystic Archives of Dantalian follows the story of a young man who inherited his grandfather's estate. There, a library so big with many books can be found and a clever girl named Dalian is guarding it. Together, they solve various mysteries brought upon by monsters from magical works of literature and deliver stories with moral lessons that deal with human nature and weaknesses.
Joker Game
Crime-solving cliche and the single man that manipulates everything from behind the surface, now that sounds like your typical Moriarty the Patriot story, isn't it? Joker Game promises a lot of mystery and suspenseful plot that many fans of Moriarty would surely enjoy.
The Empire of Corpses
This anime film is based on the masterpiece written by the later author Project Itoh. Similarities? Moriarty and this film had characters with the same name, Empire of Corpses' main character is John Watson, the same name is also used for Sherlock Holmes companion from Moriarty the Patriot and they are both set in the Victorian London setting. So, what makes this amazing? We had an interesting mystery plot here and zombies, yes, there are zombies and a whole lot more.
Jormungand
Need I say more? We have great criminal masterminds in both series, while Moriarty showcases a more vindictive mystery-adventure story, Jormungand inclined in the typical shounen action-packed with darker tones throughout its whole run.
Death Note
Both anime have smart main characters with a strong desire to change the world and will stop at nothing to achieve their goals. While Death Note is set in Japan and not Victorian London, it does have almost the same vibes when it comes to mysteries and interesting plot twists. Moreover, both main characters are anti-heroes, technically villains and they are both interesting to follow.
Gosick
Dark and thrilling investigative adventure, Gosick promises a lot as it delivers chilling and dangerous mystery-solving cases that the young main character had to uncover together with the beautiful and mysterious blonde-haired lady named Victorique. Albeit, this is more logical and scientific in solving cases compared to several anime in this list with the supernatural plot.
Code Geass: Lelouch of Rebellion
We both have an anti-hero as characters and they both desire to change the world. However, Code Geass does have a great combination of science fiction and supernatural plot, Moriarty simply thrives in plain genius logical reasoning yet both have extremely smart characters to connect the dot and execute their plan in the most spectacular way possible.
Related Post: The Women of Code Geass – The Power That Weaves the Story Behind the Curtain
Le Chevalier DÉon
Let's travel away from Great Britain to its neighbor, France. Le Chevalier DÉon is both a mystic and supernatural in its core. Set during the pre-French Revolution and portrayed a fictional personification of historical figures, this anime is an exciting adventure with the perfect dosage of action, mystery, politics, and mysticism.
Related Post: Top Recommended Historical and Action Drama Anime That You Should Check
Terror in Resonance
This exciting story about fugitives against the police is a dazzling anime to follow for fans of Moriarty the Patriot. We have smart characters leading the story and while it feels like they aim to destroy the world, they want something to be noticed because the government had been so rotten through the core. The drama and plot twists are exhilarating while pushing the viewers to the edge of their seats gasping for their thoughts on what will happen next.
Further Recommendations
Here are some more recommended anime with a similar mood to Moriarty the Patriot:
Vampire Hunter D: Bloodlust
Black Cat
Witch Hunter Robin
Vatican Miracle Examiner
Van Hellsing
Pandora Hearts
Spice & Wolf
Chrono Crusade
Maoyu: Archenemy & Hero
Gankutsuou: The Count of Monte Cristo
Devils & Realist
Claymore
However, if you wish to read a manga like Moriarty the Patriot, then I highly suggest you get yourself a copy of SHERLOCK "THE GREAT GAME", the manga is available in English and Japanese version. [Note: This is an affiliate, I'll get a small commission if you purchase the manga through this link. 🙂 ]
Alright, so these are only a few of the anime like Moriarty the Patriot. Are there any in this list that captured your hearts like no other? Which of these anime do you think to have the closest resemblance to Moriarty the Patriot if we will look at it in different elements? Let us know what you think about our list in the comment section below and don't forget to subscribe to our newsletters and social media outlets.
Last Updated on September 19, 2022 by Yu Alexius