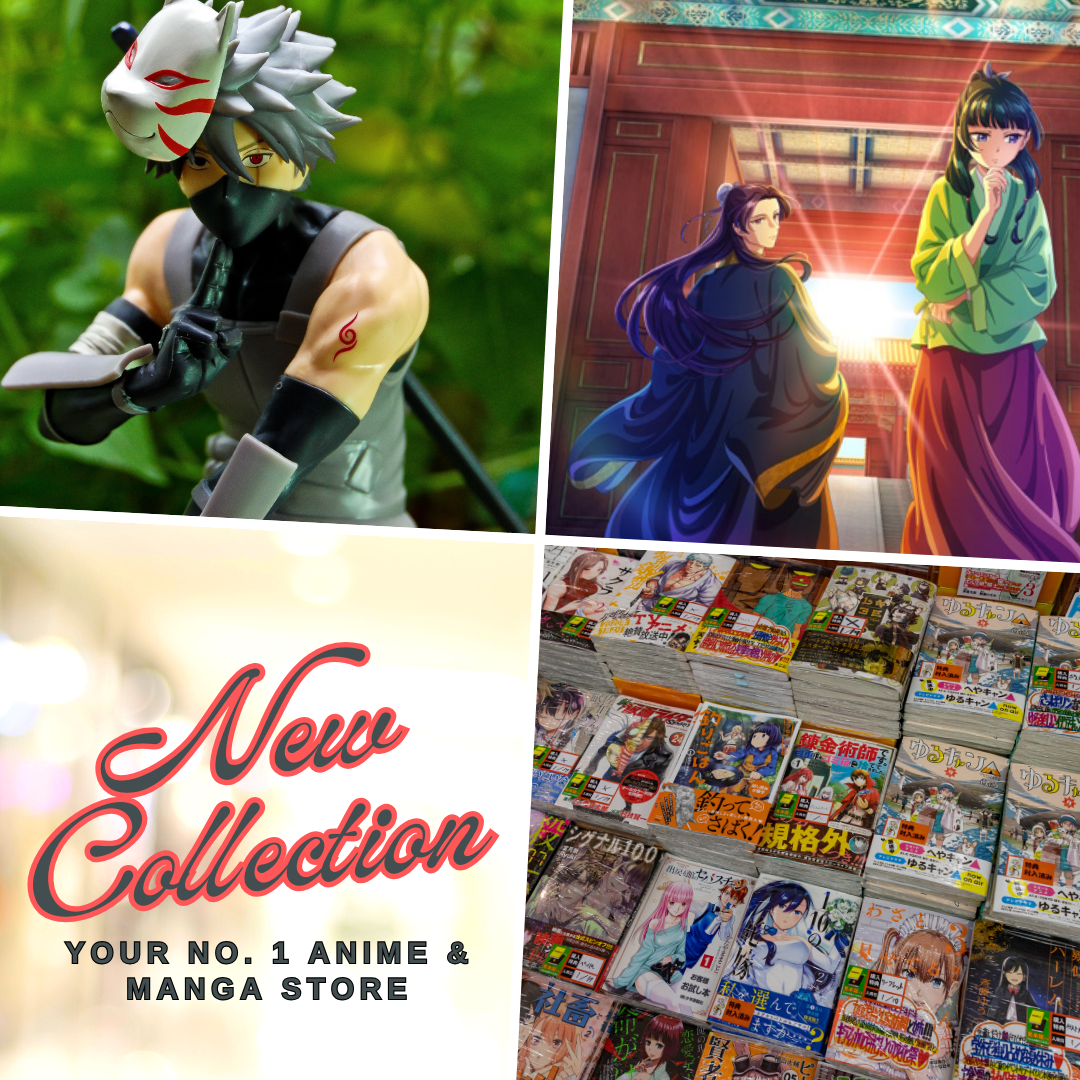 It's the time of the season again to wrap everything up. Yes, the fall 2020 anime season is finally over and it has been an amazing experience for me and I do hope that the same is the case for you. Here, I would like to share my final impression review for the anime lineup of the last quarter of 2020.
This has been a fantastic ride and the competition is tough. The fall lineup is the second strongest season for me after winter, while summer and spring are following behind.
Without further ado, here's my top anime of the fall 2020 season and my final thoughts on each of them.
Haikyuu!! To The Top Part 2
The fourth season of Haikyuu!! has been a fantastic ride, and it is our best anime of the fall 2020 lineup. We had seen the close and intense fight of Karasuno and Inarizaki as they vie for the ticket of moving forward in the National Volleyball Competition. It has been a nerve-wracking and emotionally enticing season as a whole where every episode seems like its own climax.
It is great to see that all the efforts that Hinata and the whole of Karasuno paid off. The fight is not easy, it was intense and paired with good animation and a well-written story where we also had a glimpse at the backstory of some of our favorite characters, especially the guys from Inarizaki. All in all, it has been a solid season for Haikyuu!! from start until the end.
Jujutsu Kaisen
Alright, next on our list is one of the biggest shounen anime of 2020 and probably, the most hyped this season. Well, who wouldn't fall in love with this anime, its soundtrack, its beautiful animation, and the adorable characters? I mean, Jujutsu Kaisen's characters are all interesting and likable except for Mahito though. Almost everything in this anime is absolutely good and beautiful, even the villains are interesting enough that sometimes, it made us confused about which side should we choose. We also have two of the most badass anime characters of 2020 in this anime that's Gojou Satoru and Ryomen Sukuna.
Wandering Witch: The Journey of Elaina
Here's a personal favorite of mine, and no matter what the people have to say, Elaina had been an interesting main character to follow. Wandering Witch: The Journey of Elaina gave us a well-blended story filled with fun, good times, tragedy, action, magic, and a little bit of pride. The anime reminds me of Kino's Journey, albeit Wandering Witch has been quite laid-back yet perfectly appealing to the viewers. The visuals are beautiful, the characters are fun to be with, and it shows us the world in the eyes of a young witch who only wants to explore and widen her horizon.
For in-depth discussion about Wandering Witch: The Journey of Elaina's finale, here's a good read from Crow's World of Anime: Wandering Witch: The Journey of Elaina Episode 12 – Best In Show
Akudama Drive
This anime surprised almost everyone. This has been the real dark horse of the fall 2020 season. Every episode was filled with surprises, fun, and action. I am really glad that studio Pierrot was able to give us this original anime and it's pretty decent. What's even better is that we can get one of the best anime finale this year. It reminded me of Code Geass II's legendary conclusion. One thing I am sure of though, Akudama Drive is an epic anime and I hope that many people will check it out too because it deserves more.
Golden Kamuy Season 3
We had seen Asirpa and Sugimoto embark on a journey separately in Golden Kamuy Season 3 and the anime always excels where it is truly good at. We had fun with its hilarious humor, we had enjoyed the fight scenes and also learn about the backstory of various characters from the series. It seems like every episode, we are getting closer to the truth, albeit we are still too far from it.
It has been an informative ride, as we learn about the Ainu people and their culture, and the various minority ethnic groups the last frontier of Japan and Russia. And with how the season ended, another story will unfold and we can only wish for Golden Kamuy to have another season to finally witness that.
Fire Force Season 2
Consistently good and action-packed. Fire Force keeps the fire burning ever since it premiered last year. It keeps on bringing in more flame and excitement in its story as we are getting closer to the truth about human combustion and the Evangelist. One thing I am thankful and glad about Fire Force is that they treated us to a whole lot of fight scenes on which my shounen heart truly devoured happily. I believed any shounen fans out there sure did enjoy the whole ride.
I would also like to suggest that you guys check this Fire Force detailed review from Charles Hartford of But Why Tho?: 'Fire Force,' Episode 24 Season Finale – "Signs of Upheavel"
Danmachi Season 3
Believe it or not but Danmachi delivered us a fantastic run this year. In fact, Danmachi Season 3 is my favorite installment from the series so far. It is emotional and intense, while the plot is average and we had seen this a lot of times, the anime thrives in a well-executed and heartfelt narrative of the story. Bell has also shown a lot of character development this season, he's not the little boy that we used to know from the first season. Great progress, indeed. This has been one of the steady and most consistent drama series from fall 2020 anime lineup.
Talentless Nana
This has been feisty, every episode is exciting, and every turn of events is a must-watch. Talentless Nana has shown us a nerve-wracking story that will question us about our sanity and sense of morality. Who is right and who is wrong? While the picture is pretty clear, it is quite hard to put all the blame on a single individual. Well, I love both Nana and Kyouya here, their antagonistic yet friendly terms towards each other are fun and interesting. Now, we just need to have the series renew for another season because we badly need it.
TONIKAWA: Over the Moon For You
Here's a pure and adorable story, obviously one of the best romance anime of 2020. I think this anime is quite the opposite of Rent a Girlfriend from the summer lineup. Tsukasa and Nasa's relationship started quite surprised for almost every anime viewer. A marriage right in the first episode, that was quite unheard of before. Yes, but TONIKAWA delivered more fun and interesting story after that. It has been a hilarious yet romantic and cute ride since then.
Moriarty the Patriot
The Lord of Crime is next in our list of best fall 2020 anime. He, who sets a thief to catch a thief, this anime had given us so much pleasure with its antihero approach. It speaks a lot about the type of character that we all desire in this world and society where evil reigns. Moriarty the Patriot excels in delivering an exciting and mind-boggling crime-mystery drama that always amazed and amused us in various ways.
Sleepy Princess in the Demon Castle
Here's one of the best comedy anime of 2020. We had a captive princess who only cares about sleeping and nothing more. The whole anime had been amusing and hilarious, I am pretty sure that many anime fans found themselves laughing and smiling even with the smallest absurd reason that this anime had shown us. I think its entertainment value is what truly counts.
The Day I Became a God
Jun Maeda returned with another tearjerking anime. The Day I Became a God sure made us cried but I think it is not on the same level as Angel Beats! or Charlotte yet. However, I have to admit that it is the first anime that made me cry this season when its 5th episode aired. That was heartwrenching. It has a lot of potentials but I think the reason why it is not as appealing as its predecessors are the fact that it has a lot of similar cliche with them. As fans, maybe we are looking for something new. Although, the soundtrack in this anime is truly beautiful and emotional.
Adachi and Shimamura
Yuri or not, Adachi and Shimamura had become a fantastic anime about budding friendship and more. I think it's one of the best coming-of-age anime this year. It gives us a glimpse at the mental state and behavior of the young ladies in this anime. It's amazing to see how a simple affection can be addicting. While it may seem to be a one-sided affection, Shimamura seems to care about Adachi too albeit it might be only ephemeral.
The Irregular at Magic High School Season 2
Tatsuya Shiba's return seems to be not as good as I expected but it wasn't that bad though. The harem part of the story had me cringy but that's tolerable. Story-wise, this had been a fun season although some parts might have been a bit boring for me. Luckily, Tatsuya still has that same overwhelming vibes, and the entire gang makes it even more interesting. Now, I just wish we'll get another season soon.
Gymnastic Samurai
First of all, I love the opening and ending theme, they are pretty catchy and upbeat. MAPPA did a good job with this anime, albeit it is not on the same level as God of High School or Jujutsu Kaisen. Nonetheless, Gymnastic Samurai was able to deliver a family and sports drama with a good start and the finale is even more satisfying.
Noblesse
Here's another consistently good anime from the fall 2020 lineup. It has been great since it first premiered until the end. While I felt like I am craving for more, the story was well narrated. One thing I am quite disappointed with? Some episodes ended with a huge cliffhanger which sometimes made me lose excitement. Nevertheless, this is one of the better webtoon adaptations this year.
A3 Season Autumn and Winter
While there's nothing spectacular here, A3 was able to wrap its full show a satisfying run. I love the drama and the character development albeit, it has been a redundant narrative. In the end, I truly enjoyed the interaction of the characters, so I'll gonna give a thumbs up for that.
Ikebukuro West Gate Park
This has been a promising drama anime with some potentials that I somehow felt wasted because of the poor finale. Nevertheless, it has some highlights that I did enjoy a lot, and some scenes had even made me cry. The finale had lackluster, but other than that, I don't have any complaints about this anime.
By the Grace of the Gods
This feels good anime is a relaxing one and my stress-reliever this season. It doesn't have any major highlights or great development but everything in this anime is as good and as direct as its title suggests. Our main character was blessed by the god, and while sometimes I felt a bit envious, this is just the perfect anime to unwind where you don't have to worry that any huge setbacks will take place in the story and have your heart gets broken. All in all, it has been a good ride.
Yashahime: Princess Half-Demon
The highly anticipated sequel of Inuyasha may not have lived up to the expectation of some fans but it did have the same vibes and energy as its predecessor. Here we have Inuyasha and Kagome's daughter Moroha joined with Sesshoumaru's twin daughters Setsuna and Towa. Together, they defeat demons and get to learn more about each other while gradually discovering the truth about their past and their parents. Meanwhile, the anime had been a great treat for the fans who had truly missed the original gang, especially the Demon Lord whom we considered as one of the strongest demons in anime – Sesshoumaru.
Iwakakeru Sports Climbing Girls
I am not expecting I will enjoy this anime at first, but it did give me a good ride. We have cute girls climbing the wall, climbing the boulder, and more, a competitive battlefield. It may is not as flashy as other titles out there but it's one of the best sports anime of 2020.
Kuma Kuma Kuma Bear
Plain and simple, Yuna is our big sister material, isn't she? The animation and visuals are plain but and the story is laid-back but relaxing just like By the Grace of the Gods. A good anime to watch after watching heavy drama and emotional series to help me back in my normal mode.
Our Last Crusade or the Rise of the New World
A Romeo and Juliet wanna-be? Not quite true but there's a lot of similarities. This anime started very promisingly for me but I slowly lose interest but still, I am invested enough to finally finished it. Now, if it can have a second season, I think I will still watch it because it keeps me intrigued at some point.
I'm Standing on a Million Lives
I love this series no matter what. It has some promise despite how rough the animation is. Technically, it is far from the best but the story got me captivated in every episode. It just keeps on getting better and I wish we can have some more as this is the type of anime that needs more time to finally bare its fang and show some real punch.
Higurashi: When They Cry – GOU
First of all, I am not happy with the voice acting, I felt like it does not resonate with my expectations. The animation is okay but there are a lot of things here that don't appeal to me. Although I have to give credit to its soundtrack, it's hauntingly beautiful and a bit enchanting. The visuals are vividly gorgeous too.
King's Raid
Last on this list is King's Raid. It is a generic anime with a plot that we had seen a lot of times already but I think it is interesting enough to keep me on my seat and still not dropping it. Furthermore, I love the character designs. If there's any highlight here, I think that Black Edge has a more interesting backstory than Kasel. I just don't know what will happen if they finally meet each other. Will they clash or will they unite? The second cour will run through the winter 2021 anime lineup, so I am excited about what in store for us next year from King's Raid.
There are other anime that I have watched this season but dropped them. Although I am planning to resume watching them soon. I dropped them not because I don't like these series but I have to lessen the list of anime I am watching this season due to my tight schedule at work for the holiday. Nonetheless, I am also encouraging you guys to check the following anime:
Hypnosis Mic Division Rap Battle
Assault Lily Bouquet
Senyoku no Sigrdrifa
Love Live! Niigasaki Gakuen High School! Idol
Magatsu Wahrheit: Zuerst
If you're wondering where is Attack on Titan, I didn't include it here. I will have it listed as part of my winter 2021 anime lineup.
Last Updated on November 9, 2022 by Yu Alexius