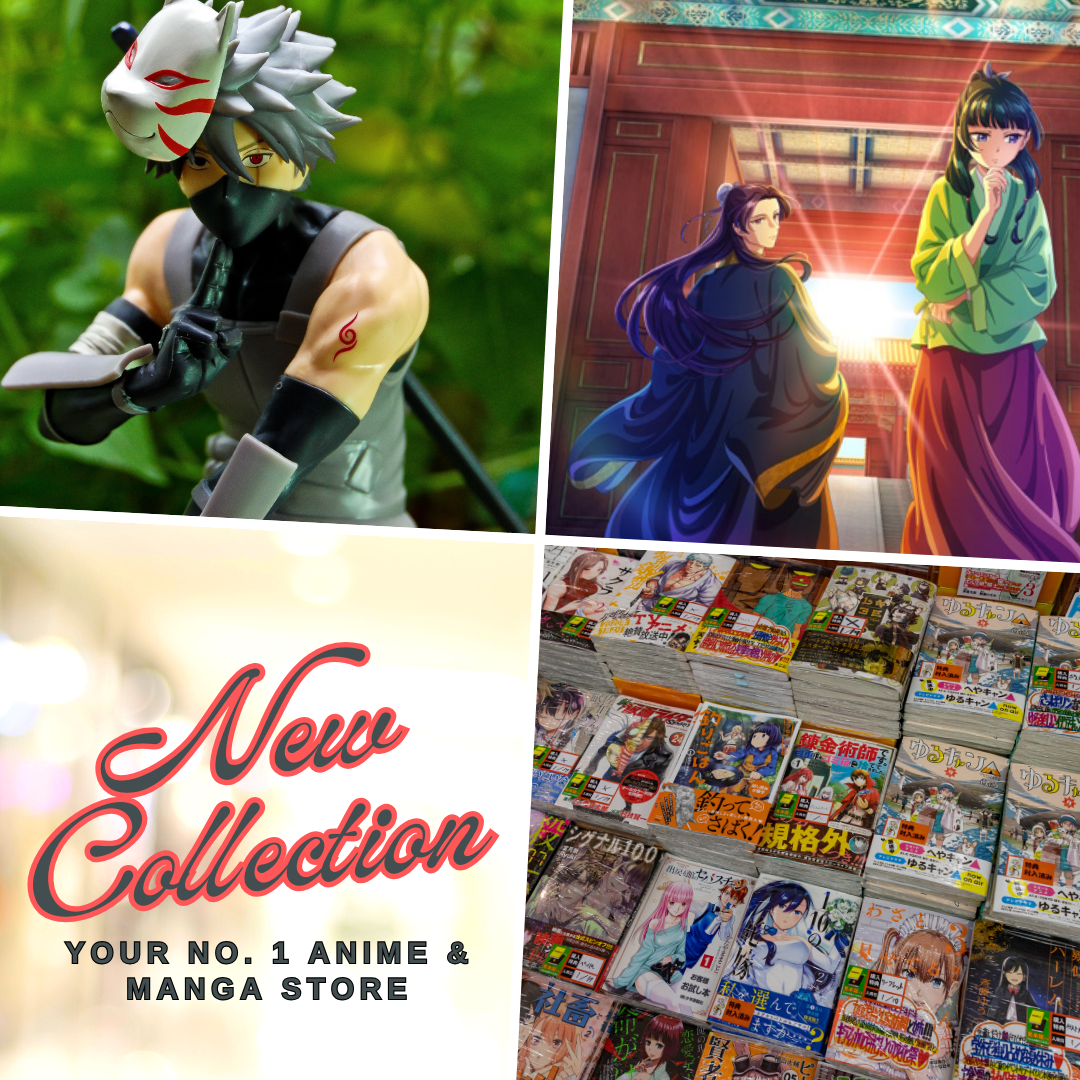 Setting on a fantastic adventure back in time is fun and amazing thing to experience when watching anime. Thus, period-drama anime with great actions and similarity to historical events are always an interesting catch to watch among the various genres of anime.
On my end, historical anime series are among my earliest influences as an anime fan and I've been always fascinated by how astounding the fight scenes were. It always sparks that tiny imagination inside my head from those good old days to travel back in time in a fantasy-like dreamy pace. There are plenty of other genres that lie within or partially in a historical anime and that includes action, fantasy, and drama to name a few. Among my favorites were fantasy-adventure historical anime, while period-drama with heavy emotional impact had been a notorious ride for me as it usually left me questioning my sanity just like what psychological anime did most of the time.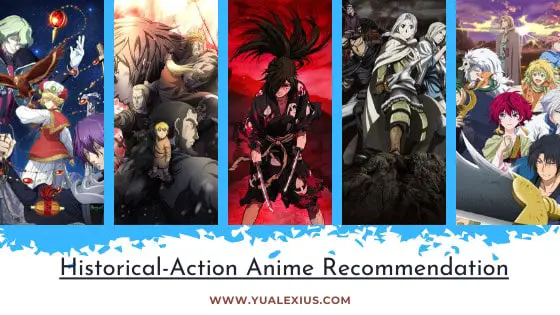 Underrated Historical-Action Period-Drama Anime You Have to Watch
Now, I would like to share some of the best historical anime that I have seen. These series were set in different places and in various timelines, while majority of period-drama anime was set in the feudal era of Japan, or the Middle Age in Europe, or in a separate parallel fantasy world with the same structure as other historical anime plots.
Inuyasha
On top of my list of historical anime recommendations is Inuyasha which is one of my favorite anime of all-time. Set in Japan around 14th or 15thcentury, Inuyasha is a fantastic and exciting anime filled drama, actions, and endless humor. It follows the journey of a young girl from the modern era that traveled back in time and meets a half-yokai half-human Inuyasha – who is our titular main character of the anime. Together they fought several battles to eradicate evil yokai as well as bad people. Joining in their journey is a perverted monk, a demon hunter with a dark past, and tiny fox yokai who always give a heavy dosage of comedy in the show. If you want to know more about its characters and story, I would like to recommend you to check our post: Who are the strongest characters from Inuyasha. 
In 2020, Inuyasha gets a spin-off sequel called Yashahime: Princess Half-Demon which follows the story of Inuyasha and Kagome's daughter along with Sesshoumaru's twin daughters and airs as part of Fall 2020 Anime Lineup.
The Heroic Legend of Arslan
Arslan Senki – So Persian to a certain degree. The Heroic Legend of Arslan doesn't necessarily take place in Ancient Persia but it's the closest a civilization that I could give to this one hell of an amazing anime. It's a story of a young prince who's struggling to live up to his father's fierce reputation, discovering his lineage and set on a journey to gather allies and prove his worth to the throne, and to eventually take back his kingdom that had been usurped from his family. The Heroic Legend of Arslan was among those few anime that truly captivated me due to how amazing its character development and narration was. Furthermore, the fight scenes in this anime were among the best in historical period-drama genre.
Vinland Saga
This anime had finished 3rd at our list of best anime of 2019 and I am definitely enthralled by how well the story is written supporting by astounding animation and graphics. I actually felt bad about how underrated Vinland Saga is because I strongly believed that this anime is a masterpiece that viewers out there in our community must-see. This anime had one of the most solid animations and stunning visual background that I have ever seen; I think such quality is expected from its animation studio which is WIT which also brought the epic Attack on Titan, Kabaneri of the Iron Fortress, and The Ancient Magus' Bride to life. The story of Vinland Saga is an intense dramatic ride and search for revenge, a story of conquest, and the journey to find the promised land. I must say this is one of the best adventure anime of 2019 with amazing character development and backstory.
Kingdom
An anime set in the warring states era of Ancient China; Kingdom had been one of the best action anime when it comes to large-scale military battles. However, the cream of the crop in its story is about the strategic battle, it's a war of tactics where every general has to come up with an effective strategy to win the war. I must say, Kingdom had been successful in giving us amazing fights and tactical warfare. What's even more amazing is the fact that despite presenting different strategies, the story of the Kingdom had never overwhelmed the viewers, thus we could easily understand what really transpired on the battlefield without thinking too much. It is an emotional roller-coaster that gave us a glimpse of how brutal the wartime period is, and how many lives had been sacrificed throughout the course of history. In fact, Kingdom had reminded me of my two favorite Chinese anime of all time which are The Legend of Qin, and its spin-off series Nine Songs of the Moving Heavens. As of writing, Kingdom Season 3 is airing as part of the spring 2020 anime seasonal lineup.
Yona of the Dawn
Akatsuki no Yona – I couldn't talk about Arslan Senki without mentioning Akatsuki no Yona because they have quite the similar plot – both having main characters who are supposed to be a successor of a kingdom but was thrown away due to power struggle and their kingdom had been usurped by another character who seems to be strong and capable of leading it. However, Yona of the Dawn is having more of a romantic story paired with awesome action. We have our dethroned princess here whose name is Yona and she must gather her forces in order to take revenge on the man who killed her father and conquered her kingdom; and the twist is that the man who did is the one whom she really admired the most. That is quite a generic story but how it captivated the heart of the viewers makes it a remarkable anime in its respective genre. I have also listed the protagonist of this anime as a strong female lead in our post: The Beautiful and Strong Red-Haired Anime Girls.
Altair: A Record of Battles
I was quite skeptical on this one first because I felt like the story lacks the charisma of a historical action anime and it seems docile. That is my thought until the blood had been shed and it finally sinks into my system that Altair: A Record of Battles is not just an action anime but a political one where different kingdom and city-states have to fight for their sovereignty against a growing and insatiable empire.  I have enjoyed the battle of tactics in this anime and how interesting the characters are. The main protagonist had also shown great character development throughout its stint and how promising the battles are. Its world-setting is even more intriguing and I have this habit of countering it with some superpower empires and kingdoms from the history of the real world and how amazing the similarities are.
Laughing Under the Clouds
Donten ni Warau – This one is among my personal favorites and it is such a shame that this anime is so underrated. Set in the Meiji Era in Japan, Laughing Under the Clouds is a heartfelt and fun story of family, friendship, and self-discovery while battling an unknown opponent which strikes fear in the heart of the people. The fights are amazing, the characters are fun to be with, and they are interesting which will make you wish to know them more. There was never a dull moment, and with plenty of plot twist, Laughing Under the Clouds had been one of my biggest anime surprises which both made me happy and broke my heart. Plus, we have one of the best big brothers in this anime, he surely is someone we want to have around in our family. In case you had finished the anime series and you still want more, I advised you to check its film trilogy – which served as the prologue and epilogue to the anime series. It gave us a background on the Yamainu, and the Fumas in a retrospective way.
Le Chevalier D'Eon
I really have a special attachment towards this supernatural-historical anime set in France during the period of Louis XV. The story is quite generic at first until it bares its fang and interesting political intrigue which sometimes I really felt a bit creepy. This is an exciting story of various political plots and discoveries throughout the process of finding the truth. Le Chevalier D'Eon had given us an exemplary performance, telling us that the world is a big stage and so we must perform our best performance in it. The story is interesting; there are sword fights, magic, and more. It's very Western, stylish yet enigmatic in so many ways – plus I really enjoyed the supernatural flair in it.
Dororo
Bloody anime with great fight scenes and obviously, an interesting supernatural plot; the constant feel of mystery in the air had even made the whole experience of watching Dororo an exciting one. The anime is one of our best anime of 2019. The plot is actually generic but what makes it special is the fact that the story is written very well, and on emotional level, it could touch the viewer's heart in a tremendous way. The fight scenes are excellent with every twist and turn of the story, you can expect an amazing sword-fighting to takes place. What really lies behind the supernatural plot of this anime is the underlying messages about various philosophies and human behavior as a whole. It will ask you various questions on which you have to put yourself in the shoes of the characters and decide what could've been done better? 
Samurai Champloo
Here we have one of the best historical-action plus comedy anime of all time and it is Samurai Champloo which combined the Edo-period history and the contemporary hip-hop culture. Samurai Champloo aired in 2005 and was a trendsetter of its time as an anime that combined a historical approach in line with futurism. Furthermore, the animation quality was well-done with various styles that could be seen in every episode, thus making the experience unique on its own.  
Further Recommendations
Meanwhile, I also have here listed some of other historical anime series that you may want to check out for further options on your end as follows:
The Twelve Kingdoms
Berserk
Rurouni Kenshin
Drifters
Moribito: Guardian of the Spirit (this one is a personal favorite of mine)
Demon Slayer (definitely 2019's most popular anime series)
Gintama
Basilisk: The Kouga Ninja Scroll
Hakuoki
This is where I shall end our historical action anime recommendations. Should you have any other titles would you like to be included in our list? I'll be more than happy to learn more about it and your thoughts about our list too. Please let us know by leaving your comment below as well as if there are other topics that you would like to request.
You might also like:
Last Updated on September 25, 2022 by Yu Alexius