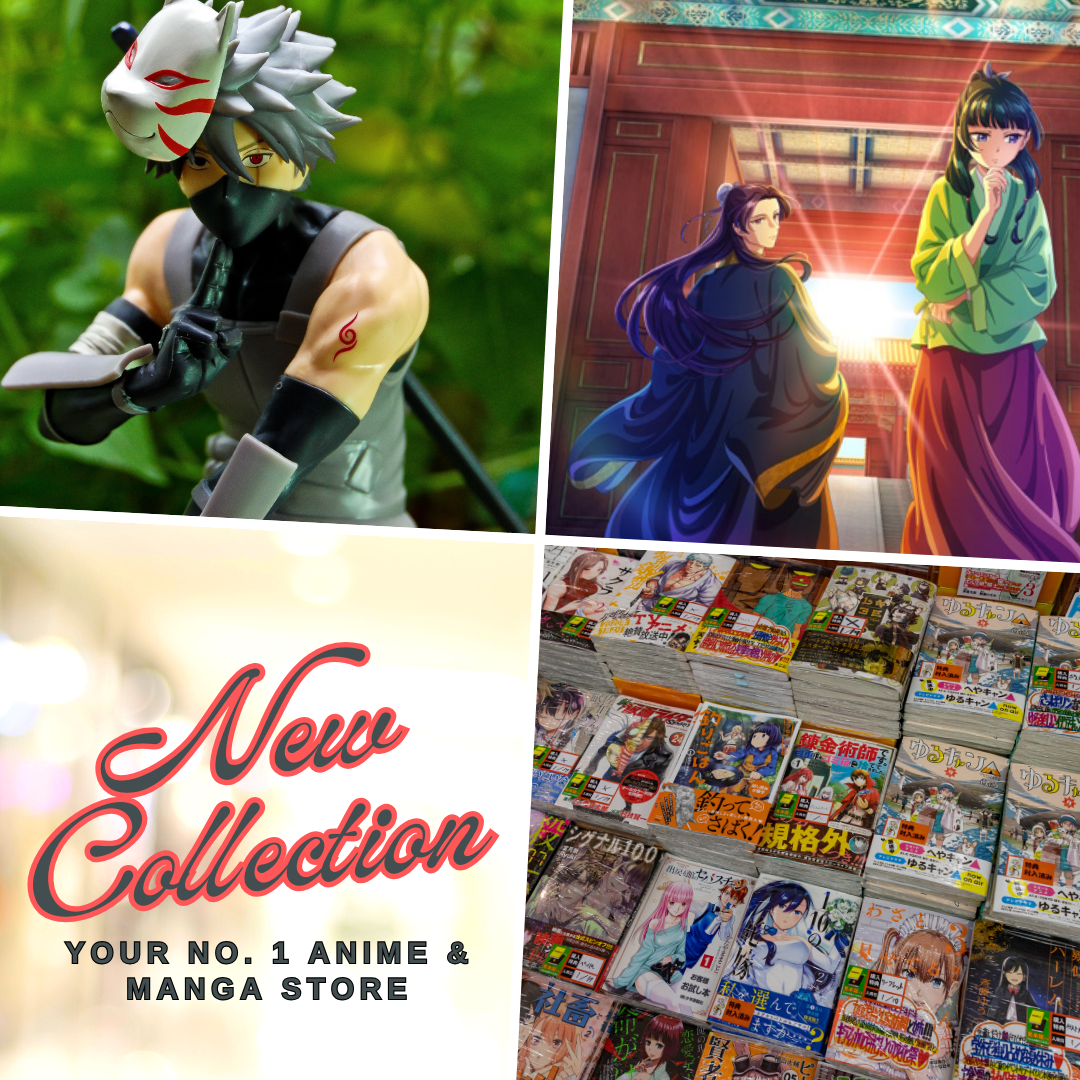 One of the best Chinese action donghua of 2020 is coming back, that's White Cat Legend Season 2 or also known as Dali Si Ri Zhi which was first released in April last year by Nice Boat Animation on bilibili. Now, the action and comedy donghua with every bit of supernatural and mystery genres with heavy politics of Ancient China is returning as part of the 2020-2021 Chinese anime lineup of Tencent Video Animation.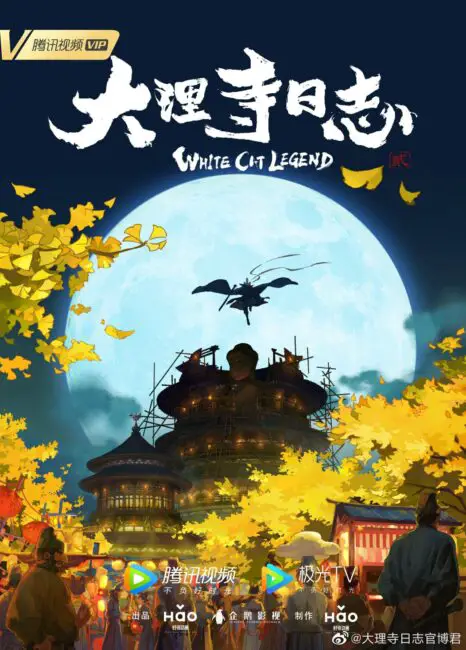 White Cat Legend Season 2 / Dali Si Ri Zhi Announcement
Tencent Video Animation has unveiled that Nice Boat Animation's 2020 donghua series White Cat Legend is returning for its 2nd season. This was made after the previous announcement that White Cat Legend is getting a live-action adaptation. The titular character Li Bing, and his crew Chen Shi, Baba Ali, Sun Bao, Wang Qi, and Cui Bei after the climactic turns of events that took place from the action-packed season 1 finale which left many fans speechless and craving for more.
During the 2022 Tencent Video Animation Conference, White Cat Legend Season 2 is among the announced project once more in a collaboration project of Tencent Penguin Pictures and Nice Boat Animation. A new teaser visual and trailer was also unveiled during the event.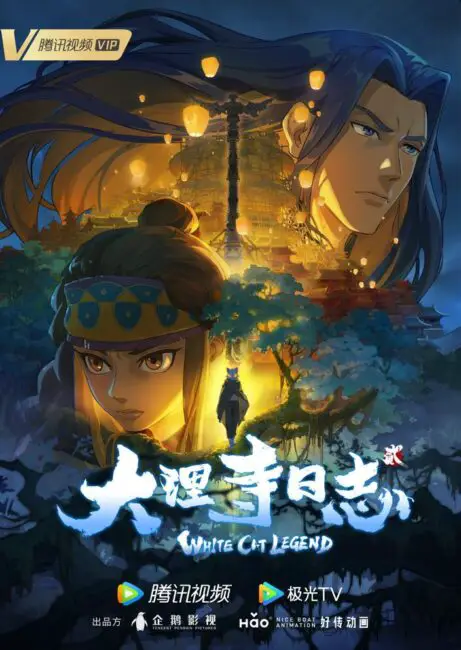 Synopsis
During the Wu Zhou dynasty, peasant Chen Shi went to the capital Luo Yang in search of his brother but accidentally became the servant to vice chairman of the Da Li Shi (supreme court). This vice-chairman is a giant cat that can speak. Through him, Chen Shi meets different public servants of the Da Li Shi and creates a bizarre tale with the vice-chairman.

Via: Anilist
White Cat Legend was adapted from a manhua of the same title which was written and illustrated by RC. The manhua is also known as Dali Temple Log, or The Journal of Dali Court which revolves around the bizarre adventure of the peasant Chen Shi as he finds himself employed by the senior official Li Bing who had an appearance of a big white cat. If you wish to read the manhua, you can check its official pages on bilibili manhua, KuaiKan Manhua, and Tencent Comics.
The donghua was first released on April 10, 2020 in bilibili and run for 12 episodes with 18 minutes length each until July 3, 2020.
Animation Studio & Release Date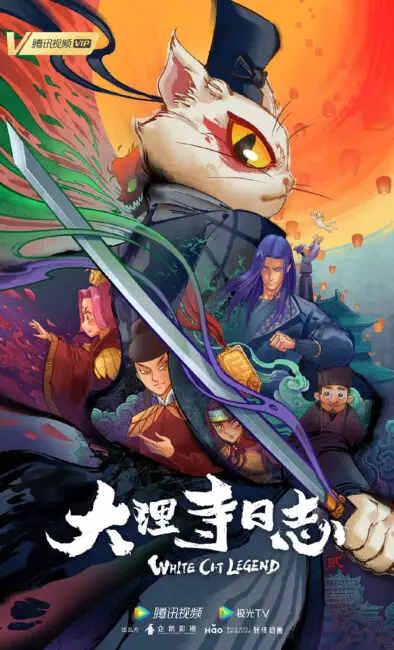 Nice Boat Animation is returning to animate its signature series from last year with director Huai Jiajia, albeit this is only one of the many projects that the studio had scheduled for production from the 2021-2022 donghua lineup of Tencent. According to the latest announcement, White Cat Legend Season 2 release date is slated on November 26, 2022.
Related Post: White Cat Legend Season 2 (Dali Si Ri Zhi) Release & Updates
Characters Posters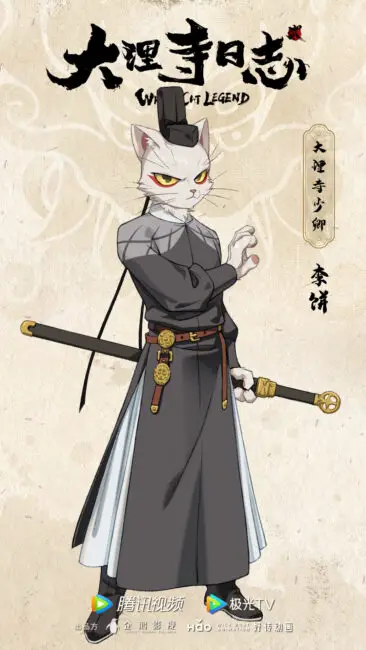 Trailers & PVs
Here's the first look at White Cat Legend Season 2 which seems to focus on the backstory of some characters as well as a glimpse at the tragedy that may soon befall the Empire.
In case you haven't watch White Cat Legend yet, you might be missing one of the best Chinese anime in recent years. However, it is not too late yet, you can still check it on bilibili, as well as on selected anime streaming platforms. If you're in the Philippines and you wish to watch anime for free and legally, you may try the TrueID Philippines app which you can download with no hassle on Google Play. There's also the bilibili app and WeTV app as your alternative for a convenient way of watching anime.
Related Post: Top Recommended Chinese Action Anime That You Should Watch
Last Updated on May 29, 2023 by Yu Alexius