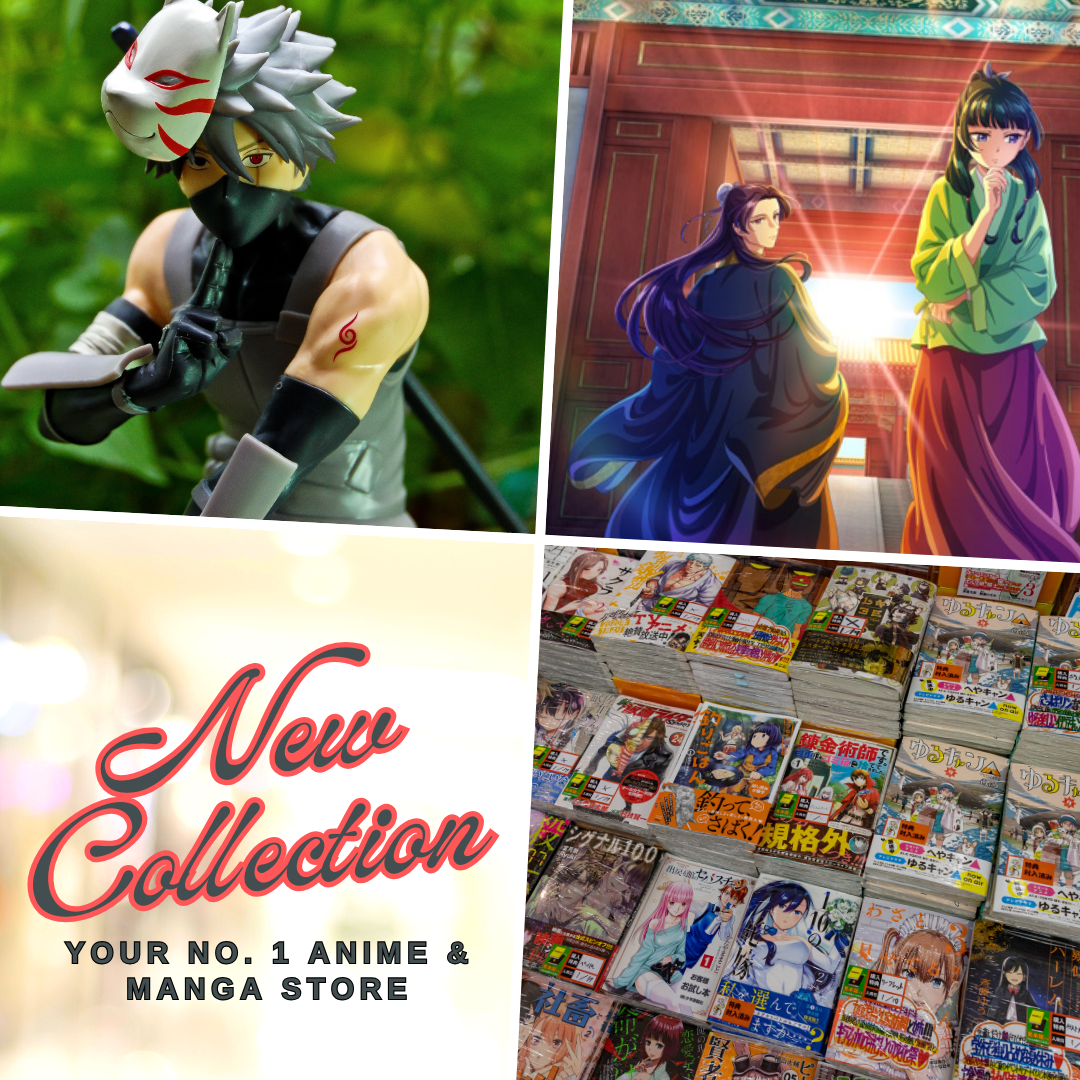 Nerve-wracking fight scenes with intense animation had always been fun and exciting elements to watch in an anime. This had always been the case when watching action-packed anime in various genres including shounen, fantasy, and adventure. In Chinese animation, antics like this are not rare, you'll see a lot of explosive fight scenes in almost every Chinese action anime.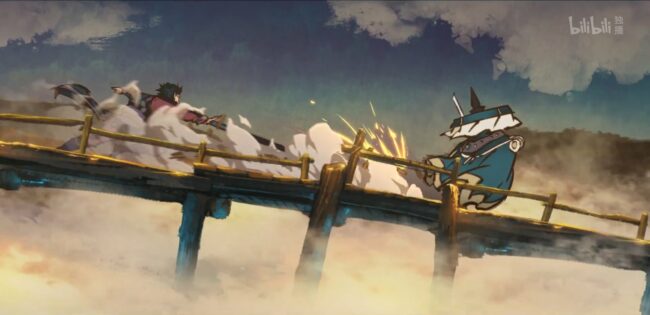 For Chinese anime fans who had always been searching for new titles to discover and further satiate their craving for an exciting adventure accompanied by great animation and absolutely stunning fight scenes, we had prepared a list of Chinese action anime that you should keep an eye on and start watching now.
Chinese Action Anime with Great Fight Scenes
Fog Hill of Five Elements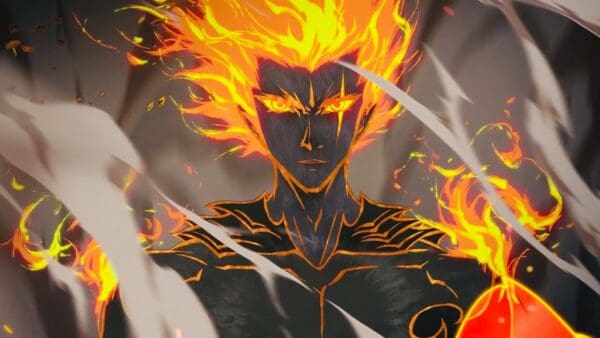 Wu Shan Wu Xing | This 3-episode donghua is probably the best Chinese action anime we had so far. Fog Hill of Five Elements just made wonders over varying layers of creative arts. Aside from being visually stunning and vivid, it is also rich in Chinese culture and a narrative with a story that feels unique yet universal. The donghua had only 3 episodes so far for its 1st Chapter, and it features tons of well-animated fight scenes between demons and humans. It also highlights the absolutely amazing fight between the Fire Axis and the Beast of Greed (Peacock Demon).
Related Post: The Battle Continues in Fog Hill of Five Elements Chapter 2
Zhen Dao Ge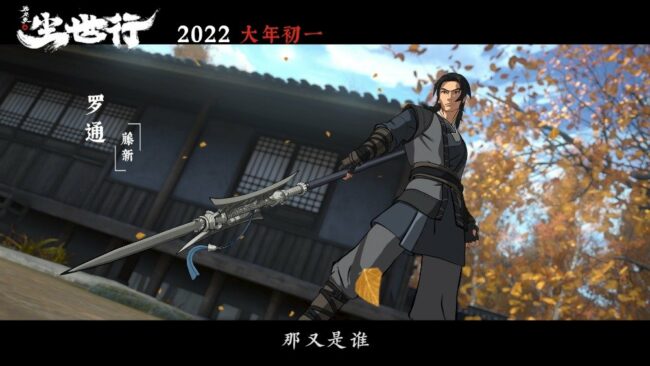 A historical donghua that gives off the same vibes as the classic samurai anime like Blade of the Immortal, and Rurouni Kenshin. However, Zhen Dao Ge features a more Chinese-related narrative and drama with tons of fights and actions that highlight the various Chinese martial arts and ways of fighting.
Related Post: Top Anime Similar to Zhen Dao Ge: Song of the Broadsword
Grandmaster of Demonic Cultivation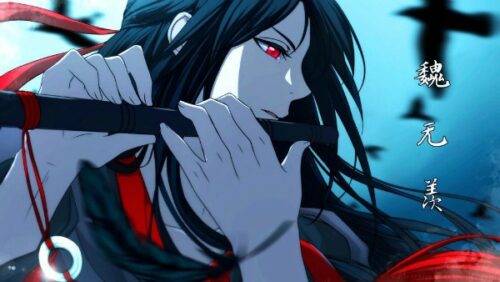 Mo Dao Zu Shi | Out of the three danmei novels of Mo Xiang Tong Xiu and its respective donghua adaptation, the Grandmaster of Demonic Cultivation had been the most amazing when featuring fight scenes which perfectly supported the emotional ride and drama in its story. Whenever cultivators fought demons, ghosts, spirits, or feral zombies, there's this intricate and sophisticated style that I think its studio, BCMAY Pictures had perfectly achieved.
A Will Eternal
Here's another donghua from BCMAY Pictures. This 2D Chinese anime just have the right dosage and fusion of action, cultivation, and comedy all put together in one basket. The story of A Will Eternal follows the usual and generic cultivation (xinxia) plot and all the cliches that accompany it. Yet, it thrives in having an interesting main character and all the surprising overwhelming luck and abilities he had. The donghua features a clean animation with well-choreographed fights.
White Cat Legend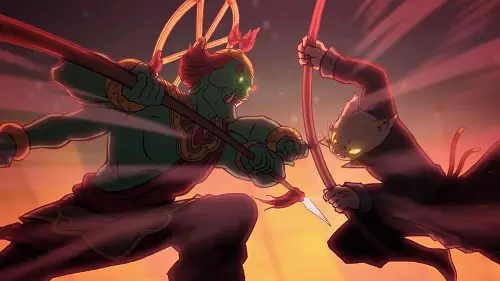 From the producer of Fog Hill of Five Elements, Nice Boat Animation; White Cat Legend is a donghua adaptation of the Dali Temple Log. There's plenty to enjoy from all the funny and exciting antics of this donghua including the mysteries and supernatural elements in it, paired with gorgeous animation and exquisite fighting sequences. The highlight fights from the finale episode of season 1 were also animated by Fog Hill of Five Elements director, Lin Hun.
Related Post: White Cat Legend Returns for Season 2
Scissor Seven
If you're thinking that this is just another assassin story, you might be right, but there's a twist. This donghua can be both a parody and an amazing adventure at the same time. There's a lot of effective comedic reliefs in the series but the existence of well-animated fights sometimes keeps the viewers lost whether they'll watching an action anime or a comedy one, in fact, the answer can be both.
Thousand Autumns
Shan He Jian Xin | Here's a 3D donghua in our list which features a battle between various sects and their quest to achieve their own agenda. In the midst of all these conspiracies is the fallen hero Shen Qiao who had been betrayed and his encounter with the King of Evil who will somehow change his life and test his own principles. The Thousand Autumns donghua belongs to the danmei genre of Chinese animation (BL), yet it thrives in all the action and cultivation vibes it presented while keeping the soft bromance elements at bay.
Related Post: The Best Donghua Similar to Thousand Autumns (Qian Qiu)
Soul Land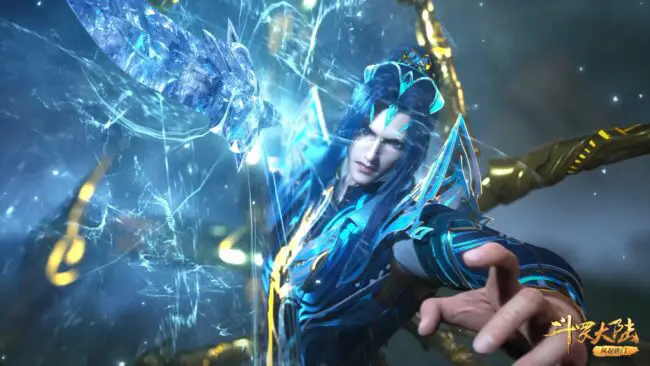 Douluo Dalu | With billions of playbacks, Soul Land is the most popular donghua among Chinese viewers. This donghua is a xuanhuan, a combination of Western fantasy with Eastern cultivation cliches. There's a lot of good things to like about this series including its fight scenes, the academy battles are amazing, and youthful romances that every shoujo fan had to enjoy.
Martial Universe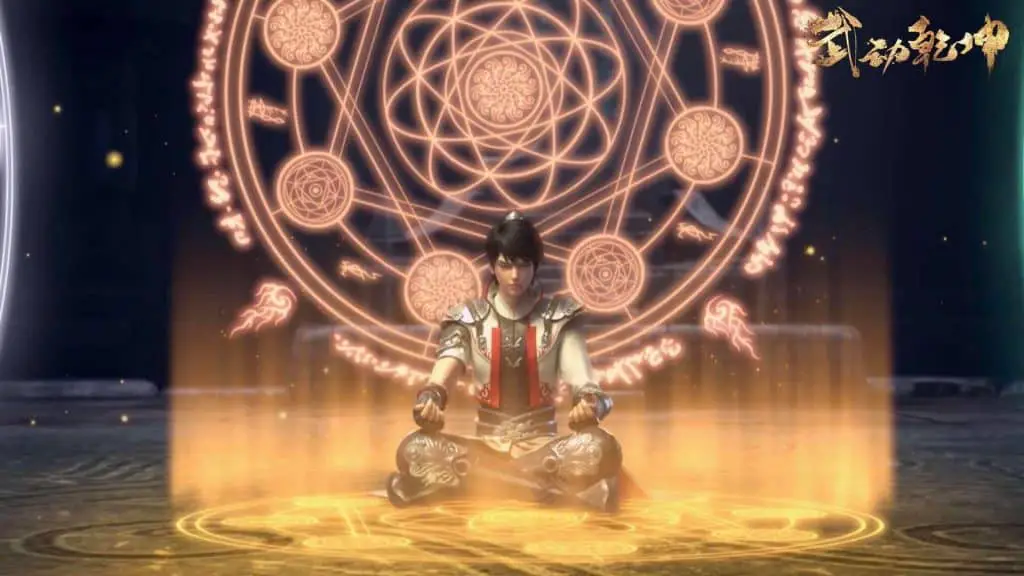 Wu Dong Qian Kun | This is the only entry of Heavenly Silkworm Potato's trilogy in this list. I think it has a better animation quality when it comes to fighting scenes of all his adapted works. Martial Universe is another xuanhuan series but it's quite different from Soul Land. The first season of the series had some of the best-animated fight scenes of a 3D donghua from 2019.
Related Post: 10 Chinese Anime Like Martial Universe
Legend of Hei
For fans of Studio Ghibli films, Legend of Hei is a must-watch donghua. There's more to this movie aside from its gorgeous animation and well-animated fight scenes that highlighted so much of what the Chinese animation industry had achieved so far. At the core, the Legend of Hei delivers a powerful message concerning human development and how our actions had affected the ecosystem and the living things that we need to coexist with. There's a lot of life lessons to ponder upon from this 2019 film.
Nezha: The Devil's Birth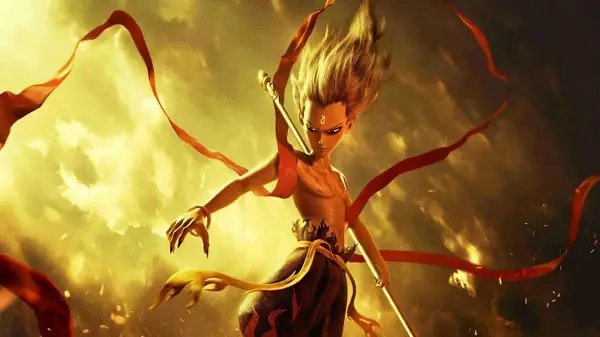 Here's the biggest title on this list. Nezha: The Devil's Birth had been the highest-grossing animated film outside of the United States. It has earned over $600 million in China alone. It is a retelling of the classic Chinese story about the mythological figure Nezha. There are exceptionally great fight scenes and family drama enough to make you sob in the end.
New Gods: Nezha Reborn
Next on our list is another version of Nezha but this time, this is a modern retelling set in a modern world with fantasy and a whole lot of action. Furthermore, we have an insanely handsome reincarnation of the fierce god Nezha here which promises to deliver so much action and an exciting ride. New Gods: Nezha Reborn was one of the new Chinese anime to be added on Netflix this 2021.
Blades of the Guardians
This donghua hasn't been released yet but it already captured a lot of Chinese anime fans, even the average anime fans from all over the world. After the success of Fog Hill of Five Elements, Blades of the Guardians seems to be the next big thing when it comes to Chinese action anime. This is set in Ancient China and follows the story of warriors and mercenaries as the political and military struggles that put the nation on the brink of war. This is quite the Zhen Dao Ge and White Cat Legend in a nutshell.
Borderless War
Fu Cang: Wujie Zhanzheng | Now, this is the perfect fusion of science fiction with xinxia and xuanhuan. This is another upcoming donghua from Nice Boat Animation that seems to revolve around the warfare of immortal cultivators and warriors with mecha-like technology.
North Wind – Broken Time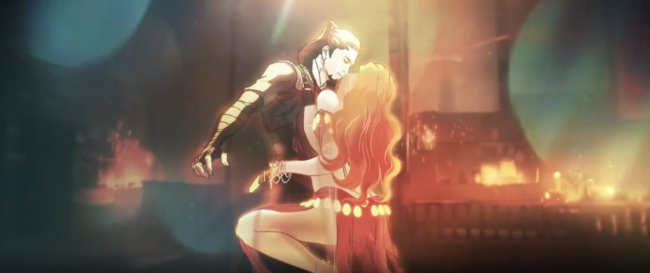 Shuo Feng – Po Zhenzi | Here's another upcoming project from Nice Boat Animation and once again it offers an exquisite fighting sequence based on its trailer that shows historical warfare that seems to revolve around Ancient China, Persia, and some Arab-related countries back then.
Further Recommendation
Alright, so these are among the best Chinese action anime that we had and are soon to have out there. There are several titles that I think are worth mentioning too albeit they don't offer the same quality of excitement when it comes to action and fights but still they can offer so much to entertain us. Some of them include the following:
Swallowed Star
Nine Songs of the Moving Heavens
Battle Through the Heavens
Hitori no Shita: The Outcast
Lonely Hero
White Snake
The King's Avatar
A Mortal's Journey to Immortality
Stellar Transformations
Perfect World
Last Updated on January 17, 2023 by Yu Alexius