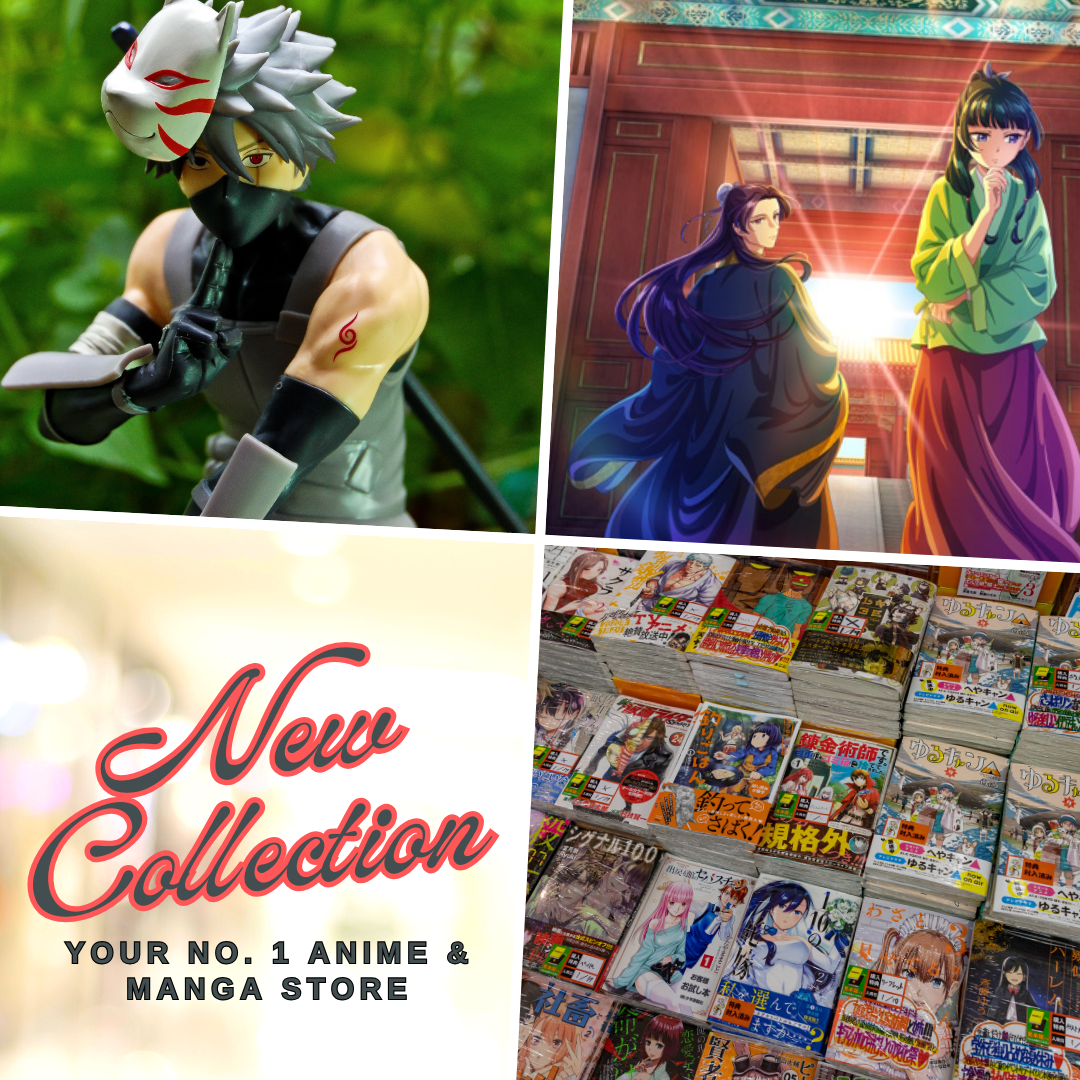 It's another round of donghua recommendations and this post will be dedicated to Lin Dong as we give you a list of Chinese anime Like Martial Universe to further satiate your craving for your usual xinxia (cultivation) dosage. Martial Universe had been one of the most popular 3D Chinese anime that focuses on the story of cultivation to reach new heights.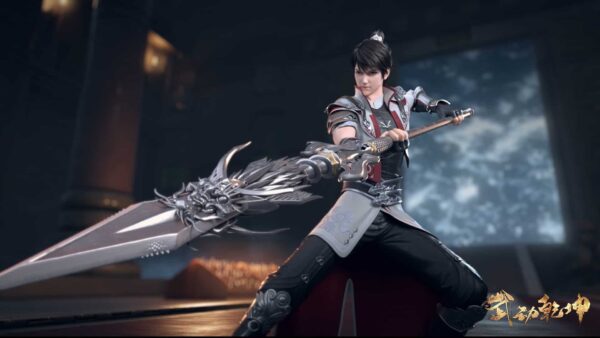 Martial Universe or Wu Dong Qian Kun is one of the Chinese anime by Motion Magic which was adapted from the xinxia novel of Tian Can Tu Dou (Heavenly Silkworm Potato). The novel is part of the trilogy written by the author that follows the plot where the main character started as weak, yet steadily grow stronger through the help of an artifact, or a secret teacher. From being the humiliated and often insulted character, the main character worked his way to the peak of the power system and destroyed opponents along the way. This had been the formula for the works of Tian Can Tu Dou that include Battle Through the Heavens, The Great Ruler, and Martial Universe.
The Chinese anime was first released in January 2019; then followed by the 2nd season which aired in July 2020. Martial Universe Season 3 had been confirmed by Tencent, however, no new updates had been revealed yet. Motion Magic animated the donghua, it is one of my favorite studios that produced some of the best 3D donghua in recent years including Thousand Autumns and the later seasons of Battle Through the Heavens.
Related Post: Martial Universe Season 3 Release is Scheduled on May 1, 2022
For fans of the series who are anxiously waiting for the 3rd season, we had prepared a list of Chinese anime like Martial Universe that you guys can check to expand your horizon in Chinese animation and the xinxia genre.
10+ Chinese Anime Like Martial Universe
Battle Through the Heavens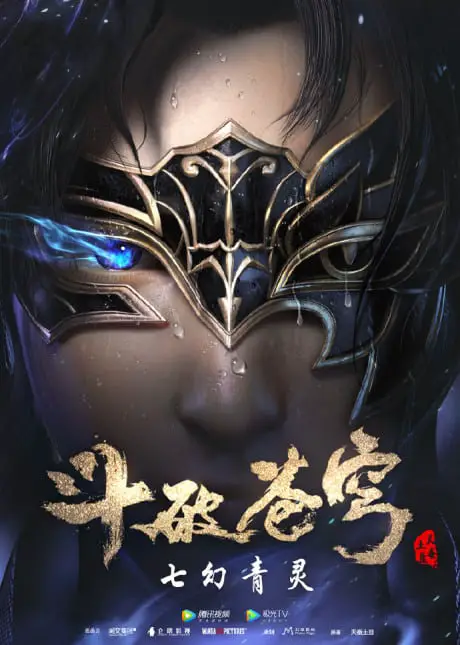 Doupo Cangqiong | Let's start our list with a familiar series, it's Battle Through the Heavens which was animated by the same studio and adapted from the novel of the same author. Just like Lin Dong from Martial Universe, Xiao Yan from Battle Through the Heavens had a rough beginning, he was humiliated as he suddenly loses his talents, and his engagement got canceled by her fiancee which further put his family to shame and his pride as a man shambles. He promised to take back everything he had to lose and his journey to become the strongest entity in the Dou Qi Continent began.
Read: Top Chinese Anime Similar to Battle Through the Heavens
The Great Ruler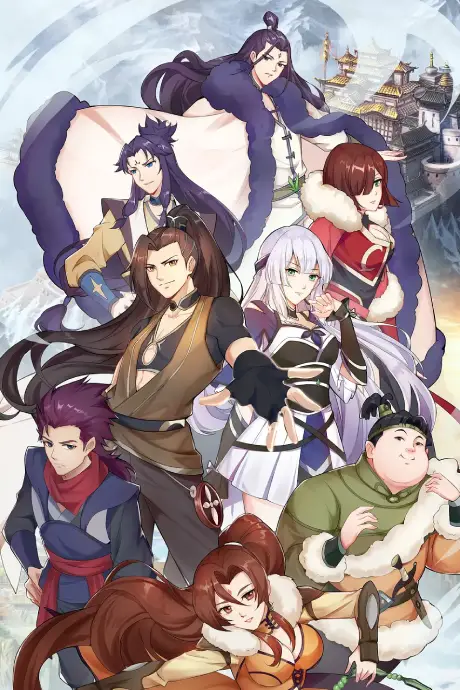 Da Zhu Zai | Here comes another Chinese anime that was based on a novel written by Tian Can Tu Dou. The Great Ruler or first known as The Grand Lord is the 2D Chinese anime adaptation of the novel which was released in 2019 and produced by iQIYI. It also follows the same pattern as Battle Through the Heavens and Martial Universe, however, it took place thousands of years after the story concluded in the first two novels. This is also the story that connects the two above-mentioned anime.
In 2021, iQIYI announced that The Great Ruler is getting a new anime adaptation and it will be in 3D and be animated by Motion Magic. Making the studio the sole production team behind the Tian Can Tu Dou xinxia novel trilogy now.
Stellar Transformations
Xing Cheng Bian | One of my favorite xinxia is next on our list, Stellar Transformations or the Legend of Immortals is a Chinese anime that first aired before 2018 concluded, then followed by the 2nd season which was released in May 2020. While our main character Qin Yu is not often insulted or humiliated because of his lack of power or core cultivation, he was usually secluded and taken for granted which made him feel that he was insignificant. However, he finds a way to practice his cultivation through unorthodox means, his journey to becoming true immortal cultivation then begins as he helped his family and kingdom defeat an invading empire, and explore the world of higher beings.
Related Post: Top Recommended Similar Anime to Stellar Transformations
Soul Land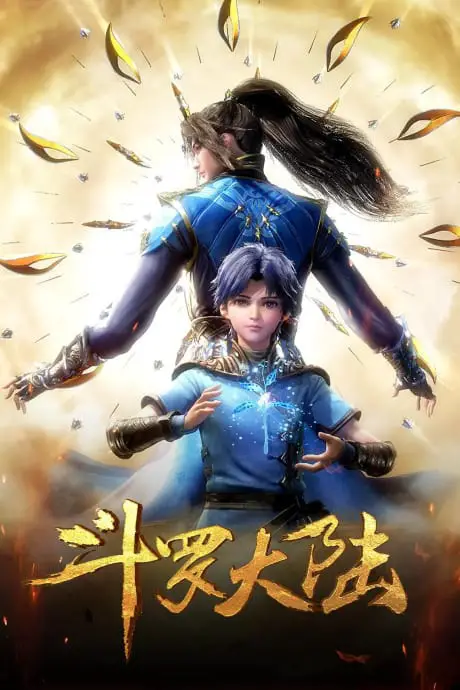 Douluo Dalu | You guys might be tired of hearing this but Soul Land is the most popular Chinese anime in China right now and a combination of xinxia and xuanhuan genres deserves a spot in this list. You can't watch any 3D donghua with cultivation cliche without talking or thinking about Soul Land. Just like in Martial Universe, Tang San, one of the most OP main characters from a Chinese anime had to start somewhere below in the system, with having the most common and ordinary soul spirit, he was often underestimated. However, through his superior bloodline and knowledge from his previous life, he embarks on a journey of finding his purpose, protecting his family and friends, and destroying the very system of the world to become a god himself.
Related Post: The Best Donghua Like Soul Land That You Need to Watch
Tales of Demons and Gods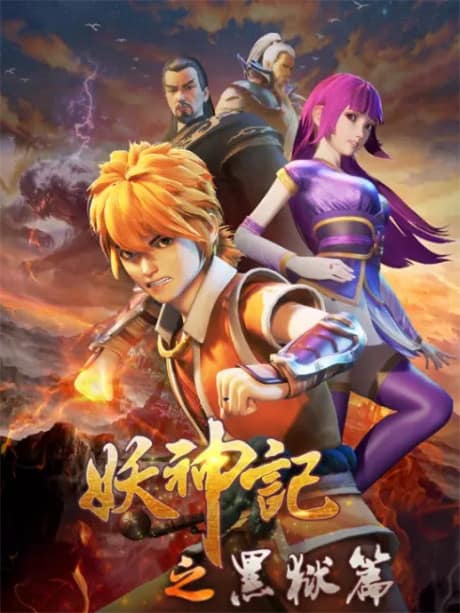 Yao Shen Ji | The animation quality is far from the best but the story is one of the superior xinxia out there. Tales of Demons and Gods follows a story of betrayal, failures, redemption, and romance as the main character struggles against time to protect his loved ones from imminent danger.
Related Post: 10 Chinese Anime Like Tales of Demons and Gods
Spirit Sword Sovereign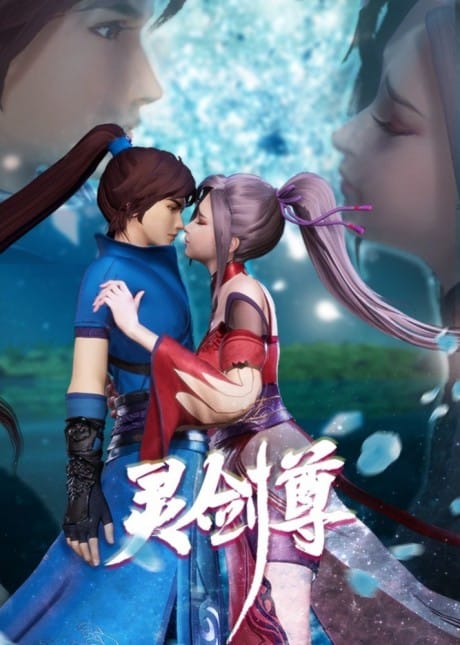 Ling Jian Zun | Here's one of the most-watched Chinese anime domestically in recent years, just like Tales of Demons and Gods, it is a story of betrayal, revenge, and redemption and reaching new heights, which many fans of Martial Universe will surely enjoy.
Star Martial God Technique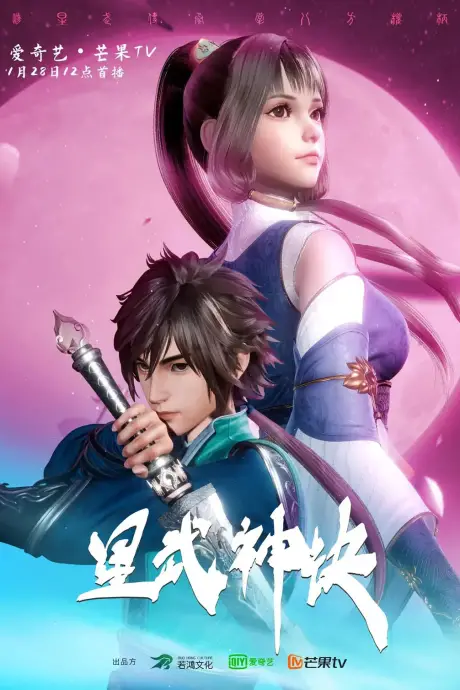 Xing Wu Shen Jue | Here's a donghua from Ruo Hong Culture, the studio behind some of the most successful and popular Chinese anime domestically, it follows the usual xinxia cliche where the main character will embark on a journey to become the highest existence in its world. Some more similarities to the Martial Universe? Star Martial God Technique also had an MC with a growing harem, though not as fast as Xiao Yan did from Battle Through the Heavens.
A Record of a Mortal's Journey to Immortality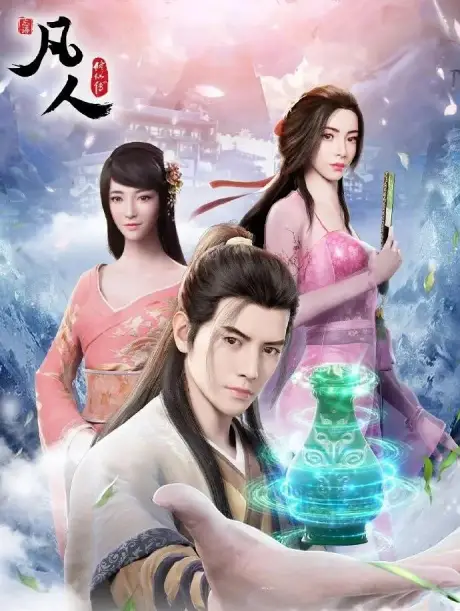 Fanren Xiu Xian Zhuan | This is the story of an ordinary man who became a cultivator, he traveled the world to expand his horizon, and meet new friends, allies, and foes, just like Lin Dong's adventure, his story is not an easy path but he'll persevere to protect what matters to him despite having some setbacks and shortcomings in his cultivation.
Related Post: Top 10 Donghua Similar to Record of Mortal's Journey to Immortality
Swallowed Star
Tunshi Xingkong | Adapted from a novel by I Eat Tomatoes, who also wrote the novel Stellar Transformations, Swallowed Star is a unique cultivation donghua with elements of sci-fi and the usual family drama and romance. It's futuristic, it's post-apocalyptic, and does not come short when it comes to drama and well-animated fight scenes. It follows the story of a young cultivator from a poor family, who worked and wish to become a warrior to give his family a better standard of living and be worthy to stand on the same ground with the girl he admires.
Read: Take a Peek to the Story of Drama and Cultivation in Swallowed Star.
Full-Time Magister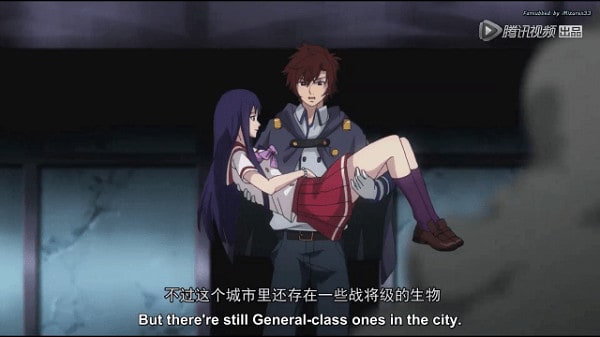 Quanzhi Fashi | Here's another 2D Chinese anime on this list. Full-Time Magister or Versatile Mage is a story of family drama, action and adventure, romance, and a whole lot more in a school setting. It follows our main character Mo Fan as he tries to save his family from danger and exact vengeance on people who humiliated them by also becoming a powerful warrior as he protects the city from unknown enemies and a horde of mutated monsters and beasts.
Read: 10 Chinese Anime Like Full-Time Magister (Versatile Mage)
Further Recommendations
If you think that our list of Chinese anime like Martial Universe ended there, you're wrong as we had here some more titles that you guys might want to check for a more similar story to Lin Dong's adventure in Martial Universe.
A Will Eternal
Wu Geng Ji
Snow Eagle Lord
Lord of the Universe
Thousand Autumns
Martial Master
Peerless Martial Spirit
I am a Great God
Supreme God Emperor
Purple River
Great Journey of Teenager
Would you like to add some more Chinese anime to this list? Let us know by leaving a comment below and share with us which of these donghua is your favorite and the one that you think resembles the story of Martial Universe the most.
Last Updated on June 5, 2023 by Yu Alexius