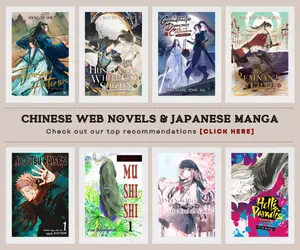 The Chinese anime 2020 summer lineup is finally here and one of the donghua that I've been seriously looking forward to watch this month is Fanren Xiu Xian Chuan or also known as A Record of a Mortals Journey to Immortality. We had listed it as one of the top upcoming Chinese anime of 2020 and among the most anticipated xianxia or cultivation donghua of the year.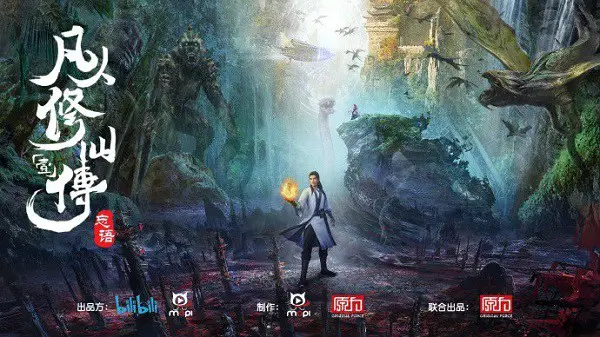 Yes, Fanxren Xiu Xian Chuan is a xianxia story, and based on its available trailers and promotional videos, it's gonna be an exciting experience with beautiful 3DCG animation, awesome character designs, breathtaking visuals, and an interesting story to follow. In this post, I would like to share some important things that we need to know first about the upcoming Chinese anime.
A Record of a Mortals Journey to Immortality Overview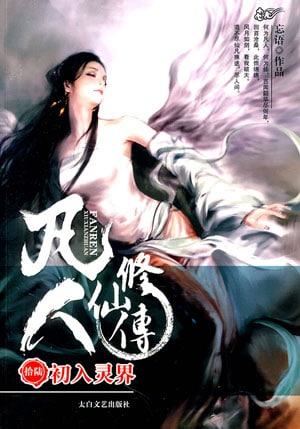 The Fanren Xiu Xian Chuan or A Record of a Mortals Journey to Immortality anime is based on a popular xianxia novel of the same title. The web novel was written by author Wang Yu and was first published in 2008. It has a total of 2446 chapters and could be read online at the following publisher websites:
Original Publisher: Qidian
English Publisher: Wuxiaworld
Synopsis
A poor and ordinary boy from a village joins a minor sect in Jiang Hu and becomes an Unofficial Disciple by chance. How will Han Li, a commoner by birth, establish a foothold for himself in his sect? With his mediocre aptitude, he must successfully traverse the treacherous path of cultivation and avoid the notice of those who may do him harm. This is a story of an ordinary mortal who, against all odds, clashes with devilish demons and ancient celestials in order to find his own path towards immortality.
Release Date & Production
Now, everyone might be asking, when is the release of Fanren Xiu Xian Chuan? Well, we didn't really need to wait that long since A Record of a Mortal's Journey to Immortality will be released on July 25, 2020.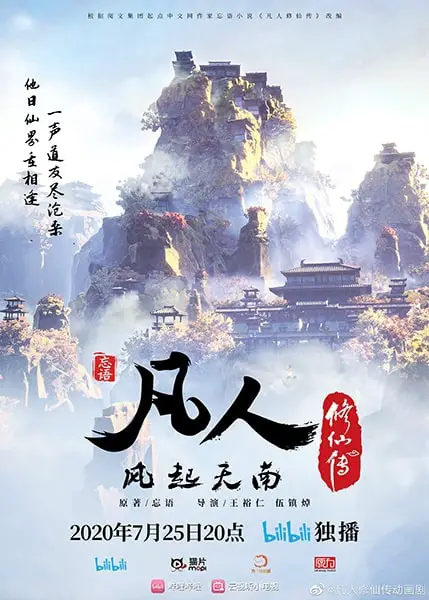 The donghua had been listed as part of bilibili's 2020 Chinese anime lineup and is currently one that I am so hyped to watch. Yes, there is plenty of good donghua from bilibili's lineup this year but only a few really managed to captivate me. All Saints Street anime series had been an adorable ride, I am craving to see some more shows that will give me the excitement that I am looking for and I wish Fanren Xiu Xian Chuan will do that. A Record of a Mortal's Journey to Immortality is listed with 16 episodes according to AniList. Animation studio Original Force animated the upcoming donghua with bilibili and China Literature producing it.
Related Post: Top Recommended 3D Donghua That Fans Should Watch
Trailers, Pvs, & Key Visuals
Here we have some of the available trailers that we had for Fanren Xiu Xian Chuan.
Key Visuals & Image Stills
We also had here the previously unveiled key visuals for the upcoming anime and it really looks stunning. Furthermore, who wouldn't get captivated by the awesome character designs that we had for A Record of a Mortals Journey to Immortality. The main character Han Li had an amazing realistic design and he looks like the Chinese actor Xiao Zhan in the trailer.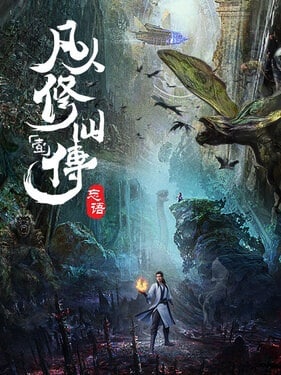 Fanren Xiu Xian Chuan Opening & Ending Theme
Here we have the opening and ending theme song for the anime. Personally, the opening theme truly captured my attention ever since the first time I heard of it. I even had a last song syndrome and had the song added to my playlist as it's really catchy, not to mention that the anime was astonishing.
Meanwhile, the ending theme for the anime was written by the author himself Wang Yu and it gives us a glimpse of the beautiful story that we can expect from the anime.
Where to Watch "A Record of a Mortals Journey to Immortality?"
The upcoming Chinese anime is listed as part of bilibili's 2020 Chinese anime lineup, therefore it'll be available for streaming at bilibili on July 25, 2020. I shall put the link towards the streaming page once it is available. Bilibili might also include the anime on the archives of their 2020 anime projects on their new YouTube channel in the link below:
bilibili's Official YouTube Channel
Similar Anime or Donghua to Check Out
As a xianxia or cultivation Chinese anime, A Record of a Mortal's Journey to Immortality had similar stories with the following donghua:
Battle Through the Heavens
Stellar Transformations
A Will Eternal
Martial Universe
The Legend and the Hero
A Tales of Demons and Gods
Snow Eagle Lord
The 2020 Chinese anime summer lineup sure is packed with highly-anticipated titles and if you are still looking for some more Chinese anime to watch this month, here are some of the donghua premiering this July:
Related Post: A Mortal's Journey to Immortality Season 2 Aired on November 14, 2021
To have a glimpse of the biggest Chinese anime to watch out for this year, you may check our post: List of Top Chinese Anime Series Airing this 2020 which includes A Record of a Mortal's Journey to Immortality anime, and some of the titles I had mentioned above.
Last Updated on January 17, 2023 by Yu Alexius