In this post, I would like to share some important things that we need to know first about the upcoming Chinese anime.
A Record of a Mortals Journey to Immortality Overview
A Record of a Mortal's Journey to Immortality Synopsis
A poor and ordinary boy from a village joins a minor sect in Jiang Hu and becomes an Unofficial Disciple by chance. How will Han Li, a commoner by birth, establish a foothold for himself in his sect? With his mediocre aptitude, he must successfully traverse the treacherous path of cultivation and avoid the notice of those who may do him harm. This is a story of an ordinary mortal who, against all odds, clashes with devilish demons and ancient celestials in order to find his own path towards immortality.
Release Date & Production
Trailers, Pvs, & Key Visuals
Here we have some of the available trailers that we had for Fanren Xiu Xian Chuan.
Key Visuals & Image Stills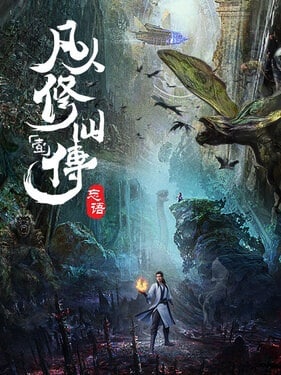 "Fanren Xiu Xian Chuan" key visual
Han Li, "Fanren Xiu Xian Chuan" main character
Fanren Xiu Xian Chuan Opening & Ending Theme
Here we have the opening and ending theme song for the anime. Personally, the opening theme truly captured my attention ever since the first time I heard of it. I even had a last song syndrome and had the song added in my playlist as its really catchy, not to mention that the anime was astonishing.
Where to Watch "A Record of a Mortals Journey to Immortality?"
Similar Anime or Donghua to Check Out