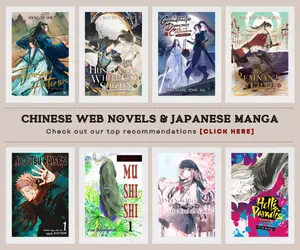 Fanren Xiu Xian Zhuan: Modao Zhengfeng, also known as A Record of a Mortal's Journey to Immortality Season 2, or simply known as The Mortal Cultivation 2 will continue the action-packed adventure towards the peak of the cultivation world. A story of an ordinary cultivator and how his cleverness had brought him to glory despite keeping a low-profile life and how he survived arduous challenges despite being an average guy, and not the typical gifted or talented main character that we often have for a cultivation (xinxia) story.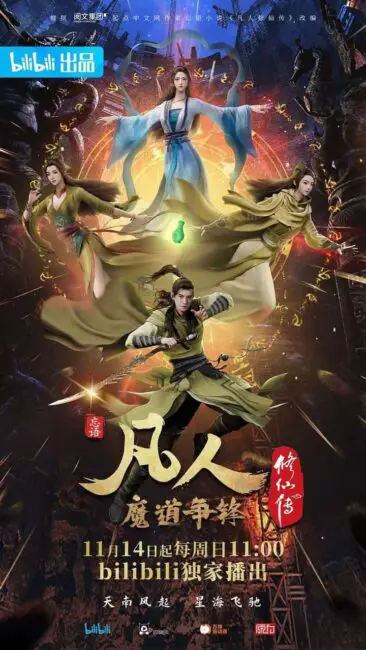 A Record of a Mortal's Journey to Immortality Season 2
Many fans had been anxiously waiting for this since the donghua had left us all abruptly. The series had first premiered during the summer of 2020 and eventually returned for a 3-episode special in January of 2021. However, it feels like that the donghua had concluded its 1st season and special episodes while hinting that there's more to the story that fans should watch out for but haven't left any new updates until recently. A few days ago, the production committee had made an announcement leaving the fans to speculate for A Record of A Mortal's Journey to Immortality Season 2 which had been confirmed yesterday along with an announcement for a new key visual and a promotional video.
Animation Studio and Release Date
Original Force is returning as the animation studio for the series and they teamed up with Wanmei Mao Animation. Bilibili also returns as a producer together with Mopi.
The Mortal Cultivation Season 2 release date is slated on November 14, 2021 and the donghua had been scheduled for 26 episodes which will end on May 1, 2022.
Trailers & PV
Here are the available trailers and PVs that had been unveiled so far for the upcoming 2nd season of the Mortal Cultivation which was released by its production committee.
Donghua Overview
The donghua was adapted from a xinxia novel of the same title by author Wang Yu which was published in 2008 with 2451 chapters in total. It shares the same universe with various xinxia novels such as Demon's Diary, The Portal of Wonderland, and its sequel, A Record of a Mortal's Journey to Immortality – Immortal World Arc.
Synopsis
A poor and ordinary boy from a village joins a minor sect in Jiang Hu and becomes an Unofficial Disciple by chance. How will Han Li, a commoner by birth, establish a foothold for himself in his sect? With his mediocre aptitude, he must successfully traverse the treacherous path of cultivation and avoid the notice of those who may do him harm. This is a story of an ordinary mortal who, against all odds, clashes with devilish demons and ancient celestials to find his path towards immortality.

Source: Wuxia World
The first season of the donghua was titled Fanren Xiu Xian Zhuan and was released on July 25 until November 29, 2020 on bilibili. It was then followed the special episodes titled Fanren Xiu Xian Zhuan: Yanjiabao Pu Zhan.
The series thrives in its well-animated fight scenes, there might have been some inconsistencies but the highlights of the donghua sure revolve around it. Furthermore, the series is known for its realistic character designs which facial expressions and appearance look like a real person. It was previously revealed that these character designs were based on the physical appearances of several Chinese actors and actresses.
A Record of a Mortal's Journey to Immortality donghua adaptation was voiced by several popular anime voice actors from China which includes the following:
Wenqing Qian as Li Han
Tianxiang Yang as Feiyu Li
Shimeng Li as Gongwan Nan
Xinzhu Tong as Yunzhi Han
Xiying Nie as Qiaoqian Chen
Shiyu Qiao as Caihuan Mo
Fuzheng Zhang as Tie Zhang
Mo Yang as Juren Mo
Jiaqi Xu as Xuaner Dong
Jiangshan Gu as Xiaoshan Wan
Where to Watch A Record of a Mortal's Journey to Immortality?
Last Updated on November 8, 2022 by Yu Alexius