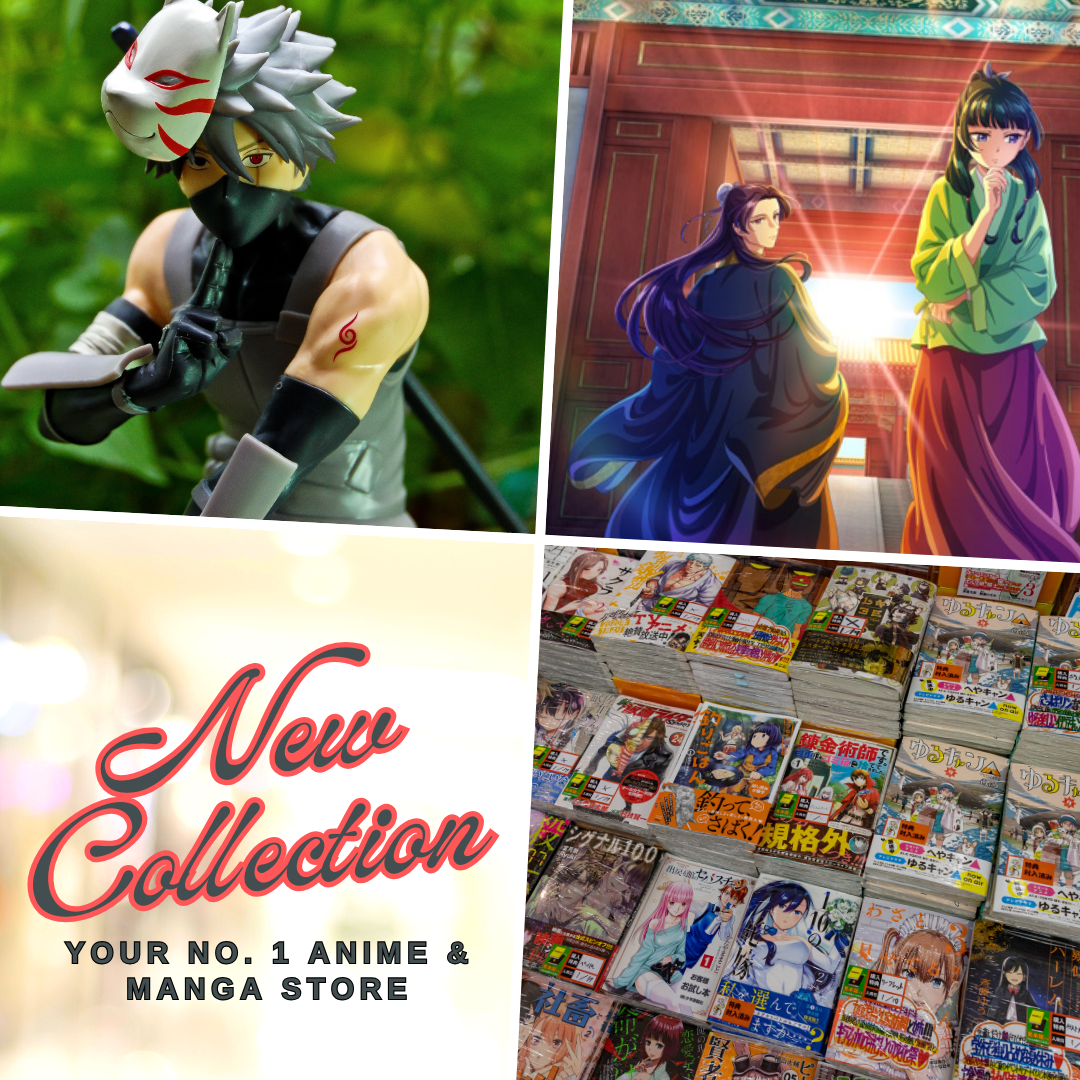 The New Year is almost here and 2020 really looks promising for the fans of Chinese animation or Donghua as Bilibili had unveiled their lineup of anime project for the next year in the recently concluded Bilibili Conference last November 17, 2019. While I am also preparing for my year-end list both for Japanese, and Chinese animation I would like to share the Bilibili donghua lineup for 2020 as I am definitely going to add several of these titles in my watchlist next year. I would like to give a special mention to @cuchallain here from the Donghua Reviews as his own video list of this lineup actually made things a little bit easier on my end and it also gave me some ideas of what to expect on some of the titles here that I am not familiar with.
For first-timers, Bilibili is a video-sharing site in China that mostly revolves around animation, comics, and game – we could say it's like the YouTube of China for anime viewers, and on a smaller scale. It is growing tremendously in recent years but still not on the same scale as giant dominators of China's online video market which is Alibaba owned Youku, Baidu owned iQiyi, and Tencent owned QQ Video.
A short intro about the annual Bilibili Conference which they held last November 17, 2019 – it seems that the rising Chinese online video platform finally bares its fang and not just in China but for the whole world as they revealed new donghua that they're producing and planning to broadcast for 2020. The event revolves around the slogan: MADE FOR CHINA! MADE FOR THE FUTURE! MADE BY BILIBILI! And yes, this is only the beginning as Bilibili shows signals of its big production and plans for the future, and their aim to reach international audiences as some of the PVs for their previously announced donghua projects were unveiled with English subtitles.
Related Post: Top 20 Chinese Anime Airing in 2020
Bilibili Chinese Anime Lineup for 2020
Alright, let's start our list with the donghua that I am definitely adding to my watchlist for 2020 lineup of Chinese animation as follows: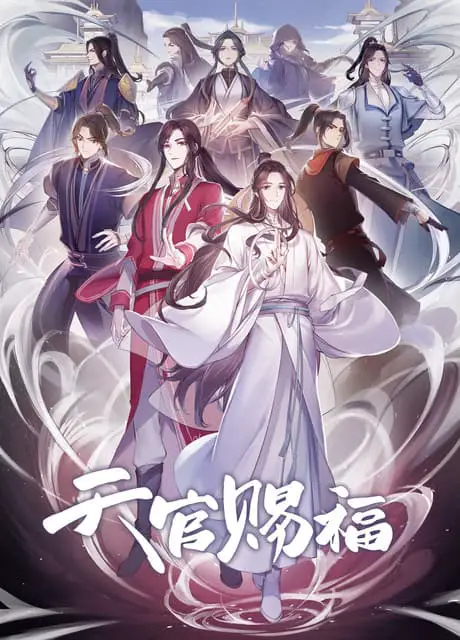 Tian Guan Ci Fu – First on our list is Heaven Official's Blessing – an astounding dramatic story. I know so many people who are looking forward to this one and even compared it with Mo Dao Zu Shi (The Grandmaster of Demonic Cultivation) which was our best Chinese anime of 2018. Heaven Official's Blessing promises a fun ride about an immortal who hit the rock bottom of his life and finds solace in the presence of a mysterious stranger.  Animation-wise, I am definitely looking to see how Haoliners will do the magic here, though I've previously seen how good they did with the Fox Spirit Matchmaker. While we don't have a specific release date yet, Heaven Official's Blessing is currently listed as part of the fall 2020 Chinese anime lineup.
Rakshasa Street Season 2
Zhen Hun Jie 2 – One of my earliest favorite Chinese anime and definitely among the most popular donghua out there is back. Rakshasa Street is returning for its 2ndseason and it was slated to premiere on December 28, 2019 (yes this is an early treat that I'll gladly take any time). The previously unveiled PV really looks cool and it has an awesome combination of 2D and 3D animation which makes the experience a little bit better and amazing than usual.
No Doubt In Us
Liang Bu Yi – Yes, most of my readers and followers are our Facebook page were so delighted about this as the original manhwa is a great experience filled with so many hilarious stuff, and cute moments. I could definitely feel Psychic Princess vibes here while watching the PV of No Doubt In Us, and I really believed that a gender-bend story about an Empress and a General switching their bodies is kind of amazing for character development. Especially when the two of them aren't on good terms, I think this is going to be a hell of a ride for them and for the viewers as we will witness how they will face the circumstances of each other while learning about the struggles and feelings of one another. Along with Heaven Official's Blessing, No Doubt In Us anime is scheduled for release as part of the fall 2020 donghua lineup but it was later rescheduled until April 2021.
Related Post: 10 Donghua & Anime Like No Doubt In Us (Liang Bu Yi) That Will Make You Fall In Love
Hundred Demon Spectrum / Manual of Hundred Demons
Bai Yao Pu – Hundred Demon Spectrum sits in my 4th place of most anticipated donghua for 2020 from Bilibili. The story revolves around a doctor who could see spirits or demons, and along the course of the story, the doctor treated many of them. This really gives off the same vibes as Mushishi – my 2ndfavorite anime of all time, and a piece of Natsume's Book of Friends which is my personal favorite anime of all. Animation-wise, the PV really looks so beautiful and beyond magical. I just love every inch of it, especially the art and graphics is fascinating. I could definitely understand why it is Cuchallain's no. 1 title on his list. The Manual of Hundred Demon anime premiered last April 25, 2020.
Music Up Season 2 (Reborn)
Well, after 19 years Music Up is back and I am simply excited to see this one knowing that it's the very first idol anime that was released in China and how much a cult-following it has gained during that time despite having mixed reception for the actual show – it merchandise had become a pop culture at that time thanks to its huge fanbase. The character designs actually look good, it's very 2019 (modern), I just wish the story could be better, but then I think I could definitely settle with it.
Spirit Wind Elegance
Feng Ling Yu Xiu – One of the most promising donghua that I have ever seen, but the excitement somehow faded off along the way since I think there are only 1 or 2 episodes which had been released and it's been 2 years ago since the last time I saw the donghua. It's really beautiful and interesting, I wish there are more episodes to fully support the story. Spirit Wind Elegance's release date is on April 1, 2020.
JX3: Chivalrous Hero ShenJianxin Season 2
Alright, here comes the 2nd season of JX3: Chivalrous Hero ShenJianxin – one of the most hilarious Chinese anime ever. The 1stseason has been a great ride with so many precious comedic moments, and I just can't wait to see more of them in this sequel. Aside from the fantastic humor, the animation is pretty good with a decent plot that separates it from your average and typical parody anime.
Record of a Mortal's Journey to Immortality
Fan Ren Xiu Xian Chuan – Here we have one of the most stunning 3DCG donghua of 2020. The character design for the main protagonist really looks real; yes he really looks like a real living person, and the same goes for the other characters as well. Furthermore, the visuals are truly beautiful. Story-wise, the title speaks for itself and it follows the same pattern as almost every Martial Arts donghua. Yes, it was based on a popular Xianxia novel, and it will show us an epic tale of love, deception, and betrayal with so many breathtaking fight scenes along the course of our main hero's journey. A Record of a Mortal's Journey to Immortality premiered last July 25, 2020 and returns for its 2nd season on November 2021.
Related Post: A Record of a Mortal's Journey to Immortality Episode Guide
The Country of Rare Treasure
Mi Bao Zhi Guo – As someone who loves stuff like archaeology, I am really looking forward to seeing this new donghua called The Country of Rare Treasure. It's not just because I love treasures in so many forms (we all love it no matter what), but because the character designs and the arts are pretty gorgeous. Although, we don't have that much information about its story, however, it seems that it will revolve around artifacts and its history so I am definitely riding this train here – after all, I am a big fan of the artifact-hunting cliché of Jackie Chan Adventures.
The Three-Body Problem
San Ti – Well, here comes an upcoming donghua with quite a bizarre title but believe me, it is based on one of the most popular novels in China by author Liu CiXin and even got famous globally. The Three-Body Problem is a project of a grand scale and though it is expected to be released in 2021, we will definitely be treated to some fascinating PVs and details in 2020 about it. After all, it promises a spectacular world setting like no other and beyond that, the animation is simply gorgeous and breathtaking. The Three-Body Problems is now one of the most anticipated Chinese anime of 2021.
Ling Cage: Incarnation Part 2
Ling Long : INCARNATION 2 – We've been quite left dumbfounded at some point when the first part of Ling Cage concluded a few months ago despite being tagged as the most expensive and grandest donghua project of 2019. It didn't actually fall short when it comes to animation quality but I think the production team was having a hard time and can't keep up with its deadline; thus, some episodes of the first part had been delayed, much to the audience's frustrations. I still have high hope for this sequel to finally wrap the story before the studio eventually start its production for The Three-Body Problem. Oh, in case you're wondering why I mentioned The Three-Body Problem here it is because the same animation studio is handling it as Ling Cage: Incarnation. So, we could definitely expect an almost similar scale of animation quality and atmosphere. The donghua officially premiered on July 31, 2020.
The Defective
Previously known as Access Denied, The Defective is based on a web novel titled Imperfections. While some of the stuff doesn't look excellent at some point, especially the character designs, the animation is quite good. Furthermore, the story is expected to be an amazing one as the novel where it was based was a huge one. Though this actually looks like not my typical cup of tea, I really have high hopes for this donghua and hope it could satiate my cravings for pretty decent 3DCG animation next year. The series had been delayed and rescheduled for release in July 2021.
The Furious Yama
Da Wang Bu Gao Xing – I am furiously excited about this donghua as the humor in it simply suits my preferences at any level. The animation looks great and although the plot seems quite generic, I don't see any problem with it as long as the story could be executed and written very well. Yes, this one is definitely my cup of tea so I am seriously having this on my watchlist for next year. It gives off so many isekai vibes though.
[Update] The Furious Yama had been one of the funniest donghua of 2020 so far, you may check our full review on its first season here: The Furious Yama Anime Review. Its second season premiered last July 20, 2020.
The Daily Life of the Immortal King
Xian Wang De Ri Chang Sheng Huo – Here we have a really stunning donghua for me, a very promising one. I think it has been a cliché nowadays for every anime, even those in Japan to have the main protagonists who are bored to death but overly powerful to simply roam around the mundane world and at some point let the common people see how overwhelming they are. I sincerely love plots like this though especially when the main hero is trying to be low-key but at some point still has to return to their OP self, for the sake of surprising people or teaching them some lessons, or simply boasting. Yes, I felt like we could see similar stuff like this in The Daily Life of the Immortal King and I just can't wait for it.
Related Post: 10 Anime Like The Daily Life of the Immortal King
My Senior Martial Brother Has a Pit on his Brain Season 2
Wo Jia Da Shi Xiong Nao Zi You Keng 2 – Alright, here comes one of my favorite hilarious anime for 2020 and it is the sequel to My Senior Martial Brother Has a Pit on his Brain (Our Big Brother's Brain Has A Pit) which was previously released last 2018. This is actually another isekai but with a different twist, I really love the fight scenes here no matter how bad its animations are at some point. The PV for the 2nd season actually looks dazzling and is making me excited.
The Ravages of Time
Huo Feng Liao Yuan – Chinese historical drama anime The Ravages of Time is here and it was based on one of the longest-running manhwa in China which runs for 18 years and follows the timeline during the War of the Three Kingdoms. From the PVs which had been previously released, I could say that we are up for a dramatic and a heartbreaking story, a dark-theme historical drama – I am seriously quite weak at this but I am seriously seeing this.
Tian Bao Fuyao Lu
Legend of Exorcism | Sparkly Key Animation is offering us a seriously beautiful 3DCG animation once again and it is based on an original web novel of the same title. TianBao Fu Yao Lu both promises fantastic 3D fight scenes which is something I could expect from Sparkly Key Animation which previously gave us The Legend of Qin, Soul Land, Wu Geng Ji, and The Nine Songs of the MovingHeavens. The character designs are so effing beautiful in this one. [Update: Tianbao Fu Yao Lu was also known as Legend of Exorcism and premiered last July 5, 2020]
Yuan Long
Carp Reborn (Dragon Origin) | Isekai! Yes, we have a transmigration donghua next year and it is a military one. As cuchallain had said, it may remind us of the GATE series on which the Special Forces went into another world – however, there's more to its story than what it seems like on the surface. On my end, I could also see a touch of The Demonic King Chases His Wife here but to a very minimal degree, they're both isekai though. Based on the PV, I really loved the new world where the main hero found himself at, it really looks beautiful and yes there are beautiful ladies – a badass one. The anime premiered in July as part of the 2020 summer donghua lineup.
Juvenile Song Season 2
Shao Nian Ge Xing 2 – Yes, also known as the Great Journey of a Teenager (which really sounds lame for a title to be honest), Juvenile Song first aired last December of 2018 and it has then given us interesting 3D fight scenes and a good drama. In the new PV for Juvenile Song season 2, I could feel that the mood is more melancholic here so I think we could expect more drama this time around.
Fantasy x Hunter
Huan You Lie Ren – Oh yes, isekai is also a big thing in China, and here we have a pretty basic MMO transmigration story. Good thing is that it will be animated by Colored Pencil Animation – the same studio that gave us The King's Avatar 2018 OVA, and The King's Avatar: For the Glory prequel movie which I really love especially when it comes to its animation quality, the character designs, and the visuals. Therefore, I am expecting the same quality to be given to Fantasy x Hunter too, and hopefully, a good story writing too, and I'll be happy to hype this one up.
Antidote
Oh my gosh, I could feel a Banana Fish cliché here with a Durarara vibes. Gangsters, and more – Antidote really looks promising other than the fact that yes, it may turn out to be another BL donghua of 2020. I could also settle with its animation quality too, I think this is going to be a fantastic ride on my end. [Update] Antidote had become a favorite donghua of mine this 2020, and if you're still looking for more reasons to watch it, you may check our review about it here: Jie Yao (Antidote) Chinese Anime Review
Relatest post: 10 Donghua and Anime Similar to Antidote (Jie Yao)
The Last Summoner
Zuìhou de Zhaohuan Shi – While the animation quality could be average at its best, The Last Summoner had been on my watchlist ever since the first time I saw its first promotional video several months ago. I think it could also gain quite a following because I could definitely feel the same vibes here just like Full-Time Magister, My Holy Weapon, and Eudemon Quest.
Song of Time – Rhapsody of Flowers and Flames
Shi Zhi Ge – Hua Yu Yan De Kuang Xiang Shi – With the full title of Song of Time – Fantasy Poem of Flower and Fire, this donghua really looks beautiful, to be honest with gorgeous characters once again. I could endure its animation quality too based on its PV, I just wish the story could be interesting despite having quite a large world setting to fill.
The Years I Kept a Zoo
Wo Kai Dong Wu Yuan Na Xie Nian – Another BL donghua but I am highly interested to learn more about this. In some anime, the main hero inherited a house but in this donghua, it's a zoo and what's amazing is that there are mysterious astounding hot creatures in it including one of the main characters in the story who will be the love interest of our main protagonist. The animation and the visuals look striking based on the PV so I am greatly excited to see this as soon as possible. The anime will be released on April 5, 2020 as part of the spring donghua lineup.
9-9-81 / Nine-Nine Eighty-One
Jiu Jiu Ba Shi Yi – A rather confusing and unique donghua title, this one has a very astonishing animation and some scenes were shown with gorgeous special effects. I am hoping the story will be a good one since according to cuchallain, 9 9 81 will be animated by Children's Playground Media which previously worked on The Journal of Mysterious Creatures (kind of a failure but still acceptable on my end). I am hoping of the best for this while also not expecting too much to devoid myself of any disappointments.
Starting from this point, I have here the rest of the 2020 lineup from Bilibili but so far I am not having this on my watchlist. Nonetheless, feel free to check them out because I felt some people will find them interesting and get pump up with it.
Metaman
Awakening
The Love by Hypnotic
Aurora
Loyalty of Patriotism
Tales of Demons and Gods 4
Glaze War
Mine Three-Body Chapter 3
The Commitments
Cat's Tea
Stars Fall
"Super Star"
Yin Long Songs
What's The Use for My Talent?
Beanie's Daily Season 3
Alright, guys, that ends our list of 2020 Bilibili Chinese anime lineup and what we have added in our watchlist. I am seriously happy to have so many interesting donghua to watch out for next year. Next time, I will prepare our watchlist too and recommendations from the Tencent 2020 donghua lineup (which includes The King's Avatar Season 2) – so watch out for it.
For the meanwhile, you may subscribe to our newsletter to get the latest updates about Chinese animation, as well as our take on different anime titles from a different era. Lastly, please let us know which donghua from this post are you excited to see next year? Please let us know by leaving your comment below.
References:
Donghua Reviews
Nautiljon
Last Updated on November 15, 2022 by Yu Alexius