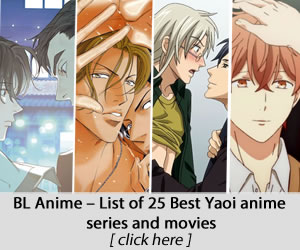 The best Chinese anime of 2020 that is Heaven Official's Blessing or Tian Guan Ci Fu had captured the hearts of many fans all over the world. I remembered it was trending in various places globally when it premiered in October last year. Well, who wouldn't fall in love with its gorgeous arts and animation, the adorable characters, and the undeniably charming and intimate bonds that the main characters share?
Tian Guan Ci Fu or also known as Heaven Official's Blessing is a Chinese anime adapted from the danmei novel of the same title by the author Mo Xiang Tong Xiu who also wrote the Grandmaster of Demonic Cultivation, and Scumbag System – together, the three novels are considered as a boys-love trinity by their devoted fans. It is one of the few Chinese anime on Netflix as well as other streaming platforms outside of China such as AniLab, Amazon Prime, and Funimation – which simply proves how popular and well-received the series was. Heaven Official's Blessing follows the story of Xie Lian, a god, and his encounter with Hua Cheng, one of the most feared abominations, a supreme ghost. The story will revolve around the bonds that they shared as they both unravel various mysteries in a conspiracy that both involves the heaven and the demon realms. You can check my review of the series in this post: Heaven Official's Blessing Review: On Intimacy and Conspiracy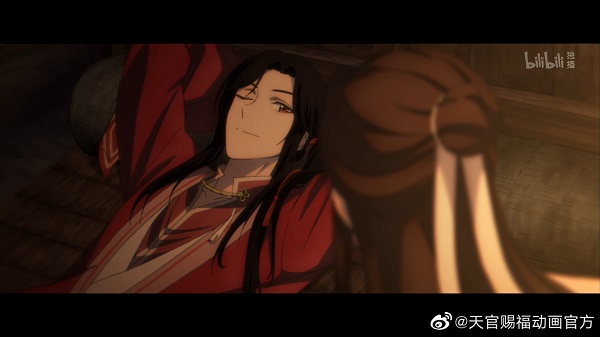 As we are all anxiously waiting for Heaven Official's Blessing Season 2 which was said to air by the last quarter of 2021 or by 2022; the series had left us a huge void to fill when it comes to Chinese animation, specifically to boys-love anime. Good thing, we had the Grandmaster of Demonic Cultivation Season 3 donghua coming on August 7, 2021; however, it is always good to have some more spare series to watch, isn't it?
In line with this, I have prepared here a list of anime like Heaven Official's Blessing that fans might want to check. These anime have similarities with the series in many ways and share a lot of similar elements and plots that will give us some nostalgic feels.
Anime Like Heaven Official's Blessing (Tian Guan Ci Fu)
Grandmaster of Demonic Cultivation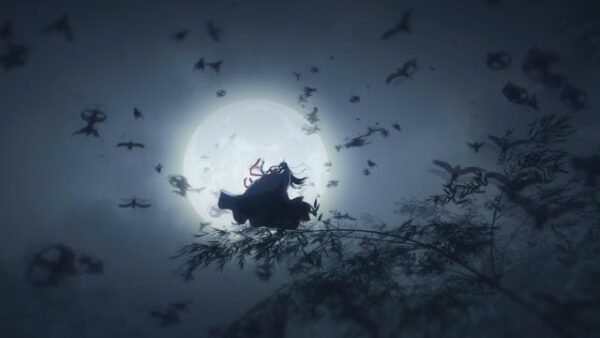 Mo Dao Zu Shi | First on our list is one of the best Chinese anime of all time that I had ever seen. Grandmaster of Demonic Cultivation was adapted from a novel written by MXTX, the same author of Heaven Official's Blessing. Both series have two gorgeous men as main leads – one was an avid follower of the right path, while the other has deviated into the darkness. Grandmaster of Demonic Cultivation follows the story of Wei Wuxian, a demonic cultivator as he was transmigrated back to life to uncover the truth behind the conspiracy that deceived the cultivation world and made him the scapegoat of the real culprit.
Read: Top Anime Like Grandmaster of Demonic Cultivation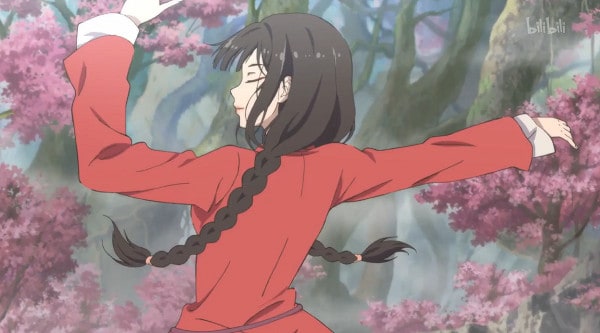 Bai Yao Pu | Also known as The Manual of Hundred Demons, both donghua shares a lot of similar feels when it comes to visual aesthetics. Fairies Album and Heaven Official's Blessing were both animated by Haoliners Animation League. There are supernatural occurrences and characters, and both donghua has the mystery-solving cliche that gives off the same vibes in general.
Read: Top Recommended Anime Like Fairies Album
LINK CLICK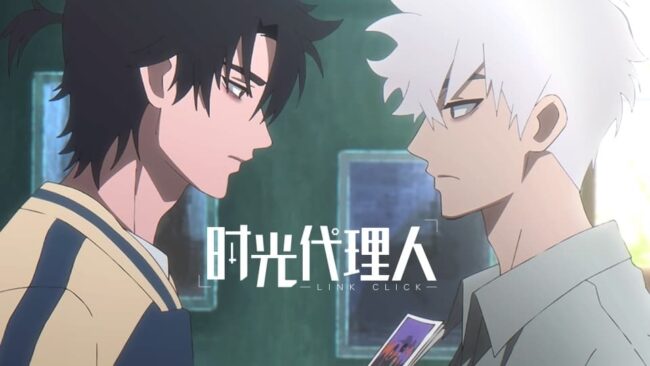 Shiguang Daili Ren | This recently concluded series is currently my best Chinese anime of 2021 so far. It follows the story of two men who had special abilities, to dive back in time through a photo and stay there for 24 hours to grant the request of their client, either to learn or discover the truth, etc; however, it seems that they had intervened more than what they should and ended up making a time paradox, messing up the timeline and some things just went so wrong. Furthermore, LINK CLICK's characters are adorable and the two main leads are shippable, that sometimes, fans think that LINK CLICK is a BL anime.
Read: Top Anime Similar to LINK CLICK (Shiguang Daili Ren)
Scumbag System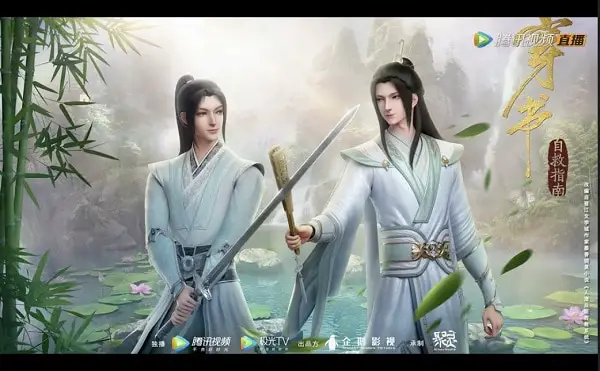 Chuan Shu Zijiu Zhinan | Here's another Chinese anime that was adapted from a novel by MXTX. So this is a Chinese isekai anime, we had a normal person get himself transported inside the novel that he has read where it left a negative impression on him. Now, that feels like fate is messing up with him, as when he was transported inside the story, he possessed the body of the main villain and he knows he'll die of terrible death. This only means that he should find a way to avoid his imminent demise but how can he do this when his action is limited by the system itself. Just like the Grandmaster of Demonic Cultivation and Heaven Official's Blessing, Scumbag System has subtle boys-love drama and it is adorable.
Legend of Exorcism
Tian Bao Fuyao Lu | There's action, there's humor, there's ghoul, and cultivation; Legend of Exorcism shares a lot of similar elements to Heaven Official's Blessing, and this donghua is also considered a BL. The animation quality can put you off a little bit but once you'd get used to it, it'll be a piece of cake, and they really showcase gorgeous character designs and stunning fight scenes at times. I'm gay so I am always up for these gorgeous-looking men whether they're humans or demons alike.
Read: Similar Anime to Tian Bao Fuyao Lu
Spiritpact
Ling Qi | A friendship that sprung from unfortunate incidence and unexpected meetings. Here's another popular Chinese BL anime that was loved by many fans from all over the world, it was also one of the Chinese anime that received Japanese dubbed version.
Antidote
Jie Yao | Both series have subtle boys-love feels, albeit there are so many differences here. Antidote took place in the modern world, while Heaven Official's Blessing was set in Ancient China. However, both donghua have so many similarities when it comes to vibes, the character interactions, and the intimate narrative of the story.
Read: Antidote (Jie Yao) Review: On Boys Love, Post-Traumatic Experience, Friendship
Natsume's Book of Friends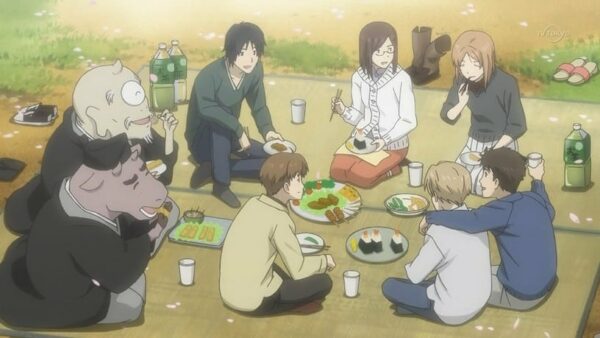 Natsume Yuujinchou | Here's my favorite anime of all time, it has similarities with Heaven Official's Blessing but they are different in many ways too. Both have the same feels where ghosts and supernatural creatures, even gods exist, and they are shown to have had human-like traits. They are often seen sharing both the good and the bad sides of humanity, where sometimes, it left us thinking whether humans are all-knowing and the superior being, or we're just as bad as the monsters that we feared the most.
Thousand Autumns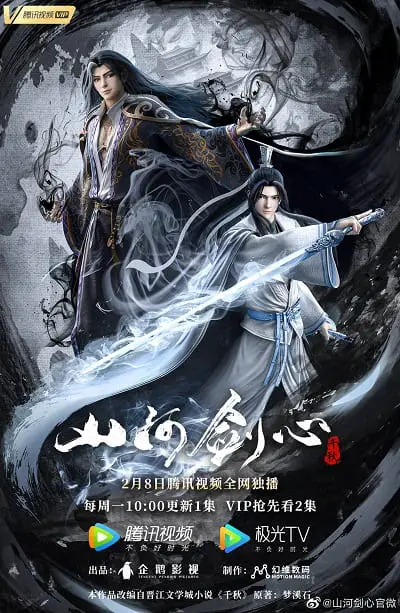 Shan He Jian Xin | One of the better Chinese anime this 2021 and this one caught my attention so badly. It is a fun Chinese cultivation anime with BL signals and fantastic drama. The fight scenes are also top-notched, probably one the best 3D donghua that I had ever seen.
Read: Top 10 Anime Like Thousand Autumns
Noragami
Also known as Stray God, Noragami and Heaven Official's Blessing had so much in common – starting from sharing a broke god as the main character who doesn't have followers to enshrine or give an offer to them. They both had terrible reputations among their fellow gods. However, an unexpected meeting will turn their lives upside down, and it's the start of an exciting adventure and unraveling the misdeeds of heaven.
Related Post: Heaven Official's Blessing Season 2 Among the Unveiled Titles for Bilibili 2022 Chinese Anime Lineup
Further Recommendations
I also have here some more list of anime like Heaven Official's Blessing that I believed fans should definitely check too.
The Defective
Fox Spirit Matchmaker
A Will Eternal
Bureau of Paranormal Investigation
The Chronologist
Liu Yao: The Revitalization of the Fuyao Sect
The Emperor's Strategy
So, which of these anime are your favorites? Which one do you think had the closest resemblance to the story of Xie Lian and Hua Cheng? Share with us what you think in the comment section below and don't forget to subscribe to our newsletter for the latest updates and recommendations about Japanese, Chinese and Korean animation from us.
Last Updated on November 10, 2022 by Yu Alexius