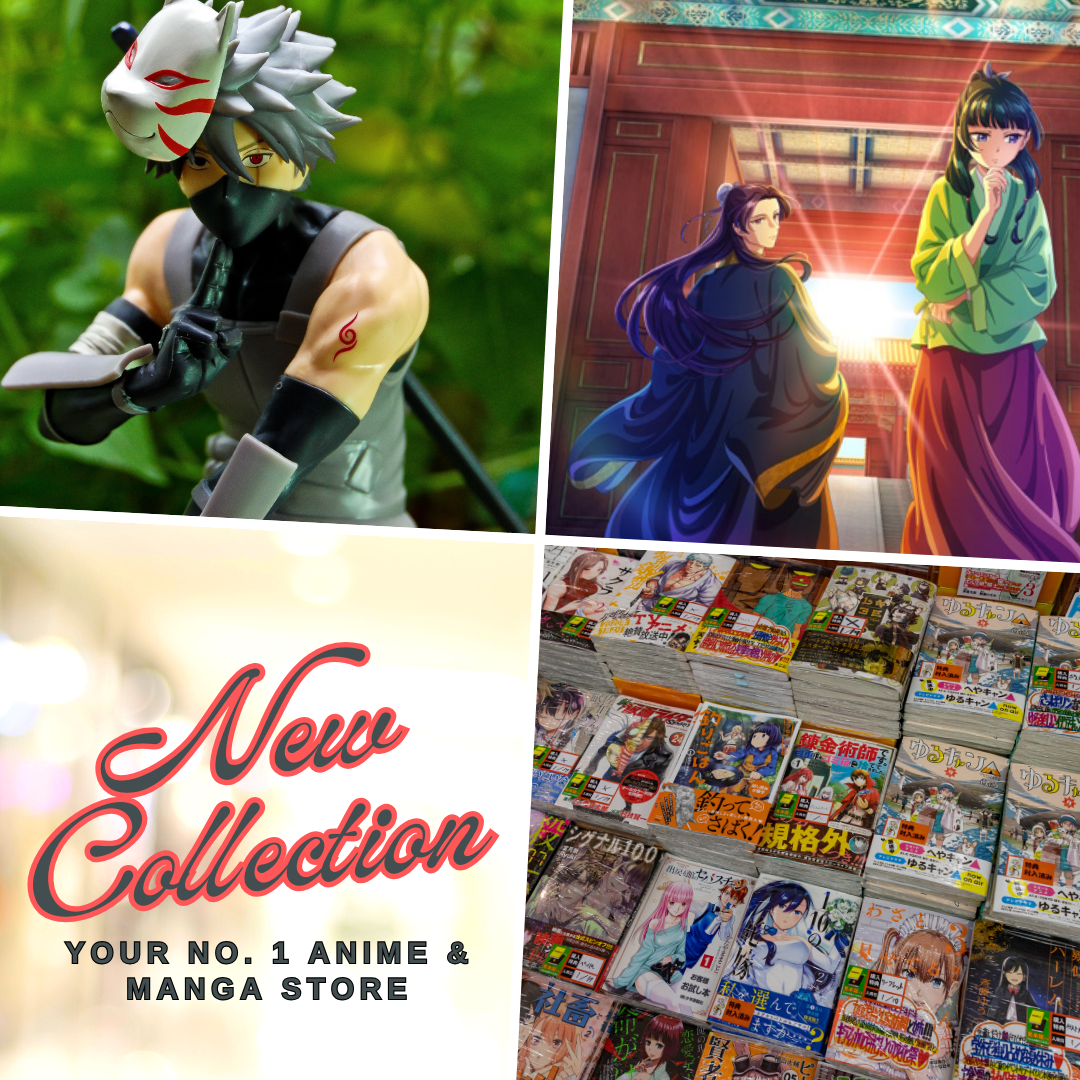 Whenever we talk about Chinese animation, we often get 3D subjects and the popular studio behind them such as Sparkly Key Animation, Enlight Pictures, and Light Chaser Animation. But what about a 2D anime studio from China? I had previously published a post about my top recommend 2D Chinese anime, and most of them are animated by Haoliners Animation League which I think is one of the most visible Chinese animation studios to anime fans outside of China nowadays.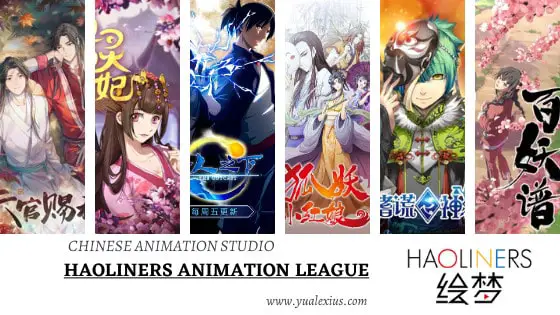 Haoliners Animation League is an animation studio in China and had produced some of the most notable Chinese anime that we had today. For fans of Japanese animation, you may have heard of the studio before due to their prior collaborations with various anime studios in Japan. The studio was founded by Li Haoling who is also one of its main directors. Other directors from Haoliners Animation includes Wang Xin, Chen Ye, and Dong Yi. After the success of Heaven Official's Blessing, Chinese streaming company bilibili purchased the studio although both companies had been collaborating earlier than that. Moreover, Haoliners Animation is also affilliated with several Chinese companies such as Tencent Comics, iQIYI, Enlight Media, Thundray, Studio LAN, U17, and Tudou to name a few.
If you had watched some of their works but still craving for more and wants to discover their other works, stop right there, you're definitely on the right track as I will be sharing my top 10 Chinese anime by Haoliners Animation League, what's make them fun to watch, and what are their other works that fans should check out. In this post, I will list my top 10, then followed by a list of their other animated works, both their original and co-produced donghua so far.
Chinese Anime by Haoliners Animation League
Heaven Official's Blessing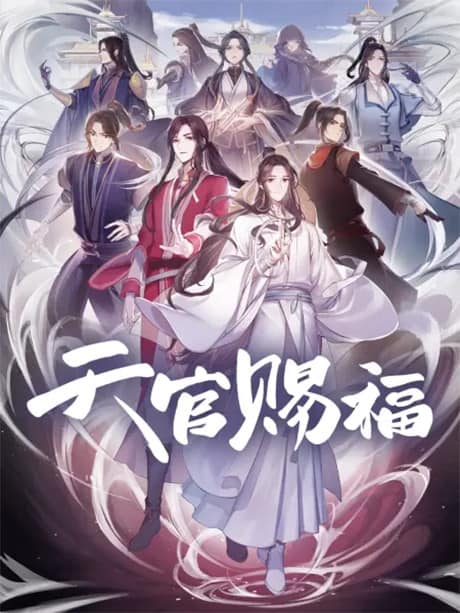 Tian Guan Ci Fu | Adapted from Mo Xiang Tong Xiu's danmei (boys-love Chinese novel), Heaven Official's Blessing is probably the most popular works by Haoliners Animation so far. It was an intimate story of adventure, intimate friendship, and admiration, and involves many cliches that are present in today's xinxia and transmigration genre among Chinese animation. However, it feels like it owned every element from it. From the delicately woven narrative, intricate character designs, and gorgeous visuals, to its amazing animation quality, and heartwrenching emotional theme songs; Heaven Official's Blessing raised the bar so high for the danmei genre in Chinese anime.
If you wish to read more, you can check our Heaven Official's Blessing anime review and its synopsis for in-depth details.
Psychic Princess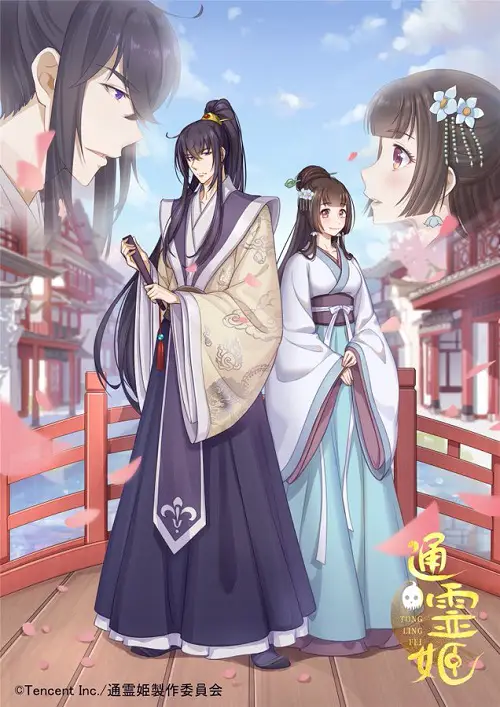 Tong Ling Fei | A Haoliners Animation list of works is not complete without their hilarious romance-comedy donghua which I believe is one of the best in its respective genre. Psychic Princess was a delightful experience albeit a frustrating one too because of the epic cliffhanger finale, and although we think it might get a season 2, the production committee didn't confirm anything yet. I strongly believed the Psychic Princess popularized the historical romance Chinese anime which leads many donghua fans to look for a similar story in Chinese animation. I know that airing at the same time as its released are Adorable Food Goddess (Cinderella Chef), and The Demonic King Who Chases His Wife, but it was Psychic Princess that really up the game that time.
Hitori no Shita: The Outcast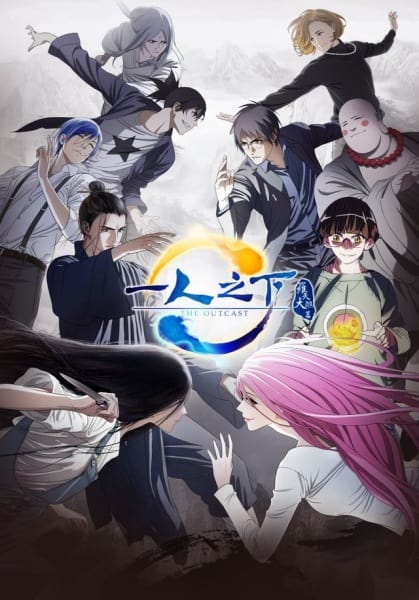 If you're simply looking for action and humor, Hitori no Shita: The Outcast is the anime for you and it is obvious, one of Haoliners Animation's most popular series. With the right dosage of humor and martial arts cliche, this anime captured the attention of fans outside of China. In general, this anime is badass, featuring thug fights, and people with special abilities who seek to further improve their powers, and in the center of all these things is the main character Zhang Chulan and the seemingly immortal lady Feng Baobao.
Fox Spirit Matchmaker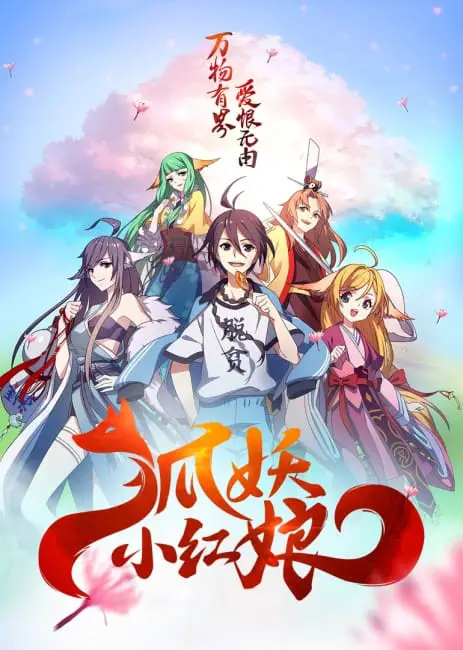 Next on the list is a signature anime by Haoliners Animation League, Fox Spirit Matchmaker had been one of the longest-running donghua in recent years that spanned over 9 seasons. This Chinese anime with historical-action cliche and romance-comedy appeal is a feast in the eye and emotions for both shounen and shoujo fans.
The Daily Life of the Immortal King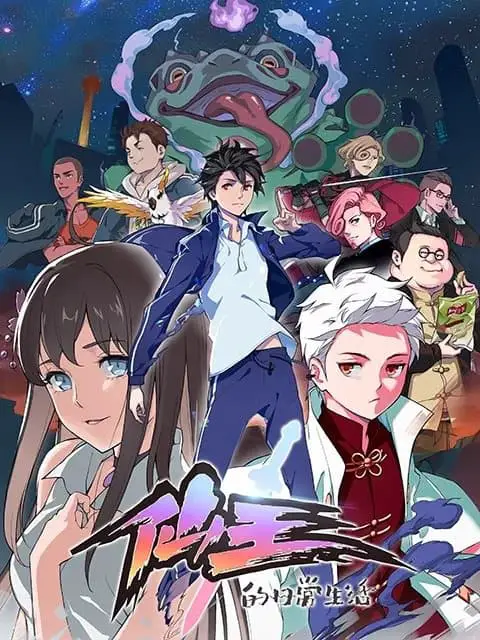 Xian Wang de Richang Shenghuo | A collaboration with Studio LAN, The Daily Life of the Immortal King is the studio's biggest hit of 2020 after Heaven Official's Blessing although, I think it still has plenty of room for improvement. Nevertheless, it was able to capture the attention of fans outside of China especially the Spanish-speaking viewers. The donghua follows an overpowered teenage boy who wants to live a simple high school life yet, some circumstances will force him to unveiled his monstrous power.
The Manual of Hundred Demons (Fairy Album)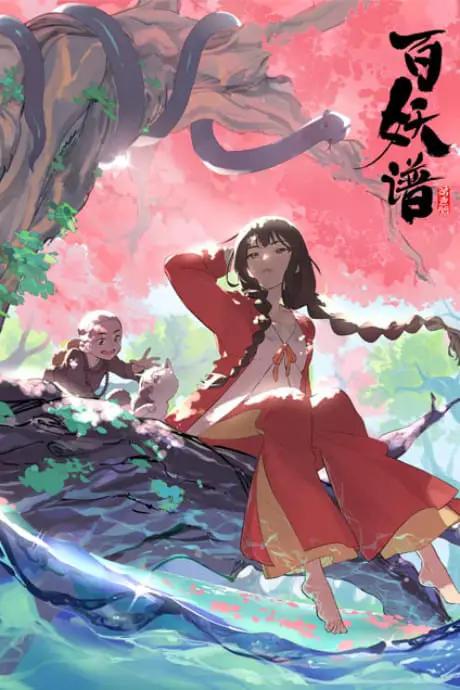 Bai Yao Pu | Probably one of the most visually appealing Chinese anime that I had seen so far. The Manual of Hundred Demons is one of bilibili's donghua lineup in 2020 and animated by Haoliners Animation. It follows the journey of a spiritual doctor as she heals the soul of supernatural creatures and their encounter with human souls. This is a nice story where the main character is not inclined to do either good or evil but she stands in between those morals.
I have also published my review about there anime here: My Final Thoughts on Fairy Album (The Manual of Hundred Demons)
Lu's Time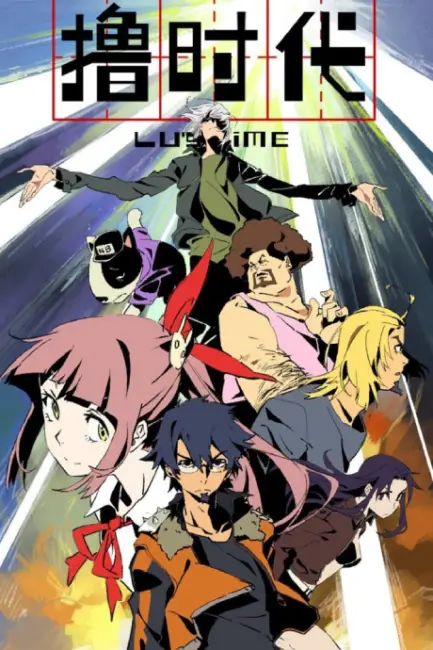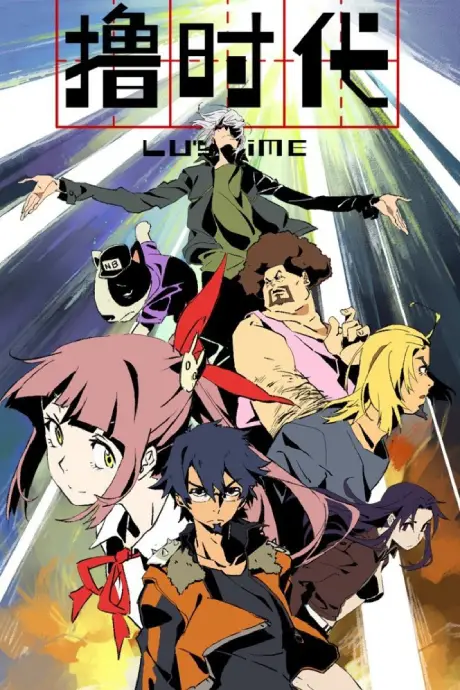 Lu Shidai | I am quite hesitant to put this one here but as one of the most hilarious and current donghua, Lu's Time is far different from the other series on this list. This series is more like a parody of the popular game League of Legends. It's hilarious and purely entertaining. I also thought its animation quality is acceptable, albeit the voice acting seems rigidly overkill.
To Be Hero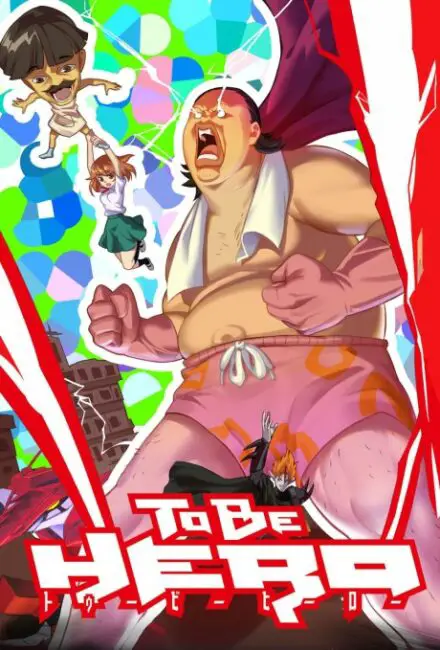 Tu Bian Yingxiong | Here's another co-production with Studio LAN, To Be Hero is a gag anime that involves superpower and a whole lot of obnoxious humor. It aired in 2016, then followed by a sequel called To Be Heroine in 2018.
There was once a Spirit Blade Mountain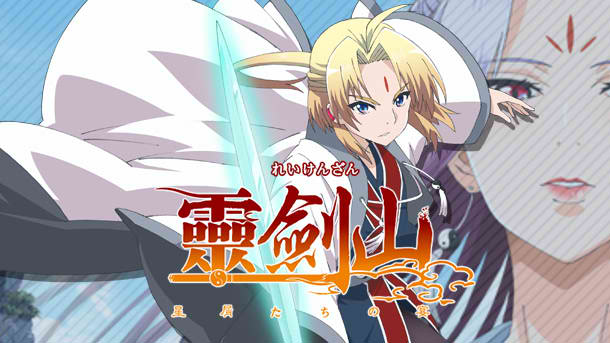 Congqian Youzuo Lingjianshan | Also known as Reikenzan among Japanese viewers, this anime is a co-production between Haoliners Animation and Studio DEEN in 2015. It's a comedy fantasy anime that spanned 2 seasons, it follows the story of a young disciple of his clan to become an exceptional sage.
Spiritpact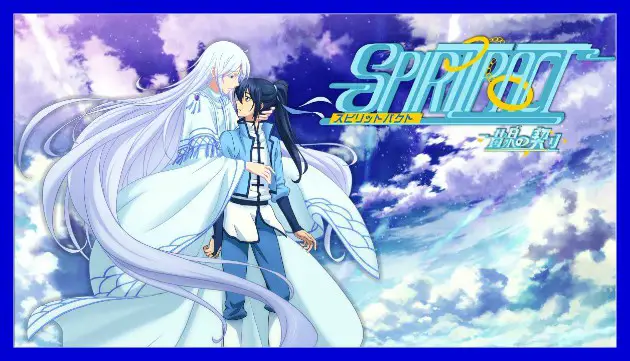 Ling Qi | Here's another supernatural donghua in this list and it's one of the most recognizable boys-love donghua out there. Spiritpact first aired in 2017, then followed by the 2nd season in 2018. I am getting a lot of Shaman King feels here but Spiritpact follows the story of the ghost of a recently killed man and the son from a powerful family of exorcists where they made a pact to protect each other.
Further Recommendations
While those are my top 10, we also have here some more notable Chinese anime by Haoliners Animation League and I urge you guys to check them out:
I'm Bai Xiaofei
Yaoguai Mingdan (Monster List)
School Shock
Mantou's Diary
Flavors of Youth (in collaboration with CoMiX Wave Films)
The Silver Guardian
Evil or Live
Chinese Mystery Man / Chinese Man of Surprises
Duan Nao
A Centaur's Life
Spiritual Realm
The Totem of Comic
Ace Censorate
The Story of That Rabbit in That Year
God of Lies / God of Deception
Now, these are all our top recommended Chinese anime by Haoliners Animation. Are there any other series that you would like to be added here? Is there another Chinese anime studio that you would like to suggest to us where we can base our next list? Let us know by dropping a comment below.
Last Updated on November 20, 2022 by Yu Alexius