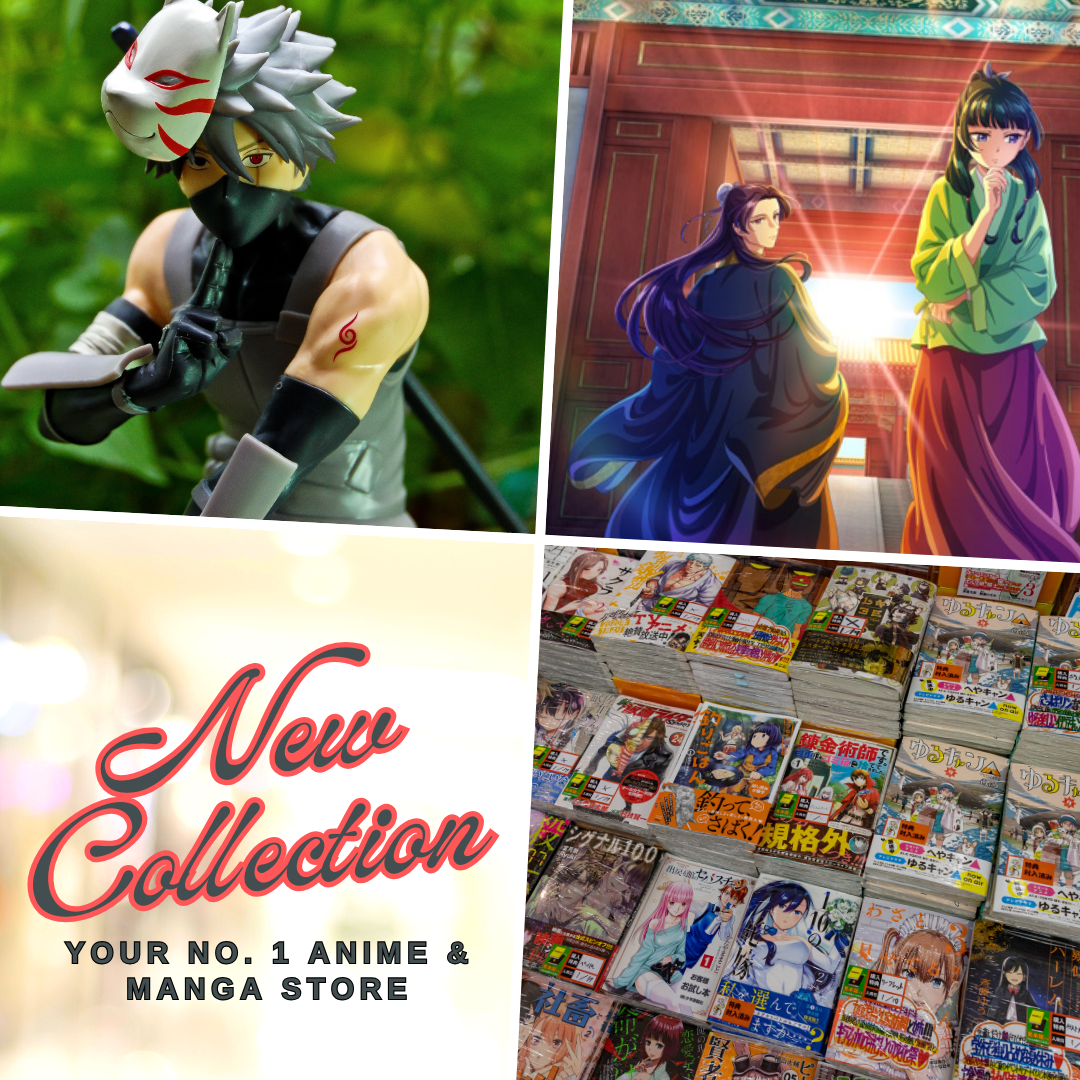 One of the Chinese anime that captivated me the most this 2020 is Bai Yao Pu also known as the Manual of Hundred Demons, or Hundred Demons Spectrum. It was one of bilibili's lineup of Chinese anime projects for 2020 and was animated by Haoliners Animation League. The Manual of Hundred Demons premiered on April 24, 2020 at bilibili and was based on a novel of the same title, telling the story of Tao Yao, a traveling doctor who can heal supernatural creatures from Chinese legends such as spirits, deities, and demons.
When I first read the plot of the donghua (Chinese anime), the first thing that comes into my mind was its resemblance to Mushishi and Natsume's Book of Friends, 2 of my all-time favorite anime series. I have been watching the Manual of Hundred Demons on an occasional basis as I can't binge-watch it before, thus it has been a long and excruciating emotional journey. In this post, I will share my thoughts about it and how it became my best drama donghua of 2020 so far.
The Manual of Hundred Demons Synopsis
We follow the adventures of a mysterious young girl, accompanied by a young monk and a demon doctor. Together, they solve human problems and cure illnesses caused by demons and ghosts.

Source: Anilist
Bai Yao Pu Review: The Story
The storytelling of Bai Yao Pu was quite plain, it is simple; our main character Tao Yao travels in different region of Ancient China and meet supernatural creatures along the way, it might be intentional or by an accident. Tao Yao is a doctor for supernatural creatures, in that sense I could compare her to Ginko from Mushishi. Despite being the main character, Tao Yao is far from being heroic, she's no good nor evil, she simply does things that would help her client and such that would benefit her. Traveling with her is a young monk and a snake demon who protects them when the situation gets dire.
Bai Yao Pu's story comes in pair, there's a total of 12 episodes for its first season. There are 6 stories in total, and each story was expanded for 2 episodes. There's a basic formula in its storytelling that when I have reached the 4thepisode, I know this will be the pattern of its story until the finale. Each story opened with Tao Yao meeting her client, they get to know each other, and sometimes, it's not on friendly terms as our main character had quite an obnoxious manner too. The 2nd episode of each story then tells the backstory of her clients, which was usually emotionally heartbreaking. In this essence, Tao Yao is a spiritual doctor who deals with her client's damaged soul. This kind of setup reminds me of Natsume's Book of Friends as Natsume Takashi also helps the demons he'd met in one way or another.
With predictable storytelling, I actually got bored quite a bit but I can't deny the fact that each story is special in their own ways. There's always some kind of similarities, but it offers a unique experience as each client that Tao Yao had met comes with their own stories to tell. One thing I could say is that, each story was melancholic and heartbreaking, that it left me a bit disoriented after watching it. It was a deep, well-written story with the fundamental human emotions at its core. The Manual of Hundred Demons story simply proved that spirits, demons, and even gods are capable of human emotions; they cheered, they loved, they sinned, they erred, they cursed, they grief, and they can be sentimental. It appeals more to the viewer's emotional side. It's about demons talks about human nature in their own perspective, whether it's humanity's good or evil side.
The donghua is not just a pure emotional ride, the Manual of Hundred Demons also offers a visually stunning experience with its vivid graphics, well-animated scenes, and beautiful character designs. It could be hilarious too as Tao Yao could punch some pretty funny jokes. At its core, the Manual of Hundred Demons remains true to Chinese traditions and cultures, showing various philosophies and traits, unique to Chinese people only. Additionally, the soundtrack is as lovely and emotional as it can be.
Bai Yao Pu Review: The Characters
The Manual of Hundred Demons only have three major characters to follow, that's our spiritual doctor Tao Yao and her traveling companions:
Tao Yao
She's our main character and the spirit doctor who can relieve demons, spirits, and gods of their serious illnesses. Almost every demons and spirit venerate her due to her ability while also fear her because of her wicked nature. Sometimes, she could act like an evil villain from any movies or stories out there, as she only cares about her own interest, although she takes pride in herself as a spirit doctor who can heal almost every demon illness out there.
Moya
Our little monk is usually the source of comic relief in the series as Tao Yao usually teased him. He along with the little fox Gungun, who was the demon Tao Yao cured from the first and second episode of the series, and joined them, tag along to deliver some of the most adorable scenes in this donghua.
Mr. Liu
Liugonzi or Mr. Liu is the gentleman snake-demon accompanying them in their journey. He seems to be a powerful demon, and he usually protects Tao Yao and Moya in dire situations, with the pretext of protecting his future meal who is Moya. He seemingly shares a friendly and casual relationship with our spirit doctor Tao Yao.
Bai Yao Pu Review: The Music & Animation
The Manual of Hundred Demons intensified its emotional story with its beautiful musical score. It's enchanting and melancholic that further adds some more sentimentality in its already dramatic ambiance.
Both the opening theme and ending theme of the donghua is great and emotionally reverberating. The opening theme is "Shan Nian Qi (善念起)" by Li Yugang (李玉刚), while the ending theme is "Qian Sheng Yan (千生烟)" by Jun Jun (均均).
The animation quality is good, I think it's the best donghua this 2020 from Haoliners Animation League yet (I still need to wait for Heaven Official's Blessing to conclude that). Compared to other works of the studio this year such as The Daily Life of the Immortal King, Those Years I Owned a Zoo, and God of Deception; The Manual of Hundred Demons is on a league of its own.
While the Manual of Hundred Demons is far from the best Chinese anime of 2020, I do believe that is one of the most emotional I had this year, thus I can say that it is the best drama donghua of 2020 so far. If you wish to watch the Manual of Hundred Demons (Bai Yao Pu), you may check it at bilibili, Anime Made by Bilibili or on the YouTube channel of KetchupSubs.
Last Updated on September 25, 2022 by Yu Alexius