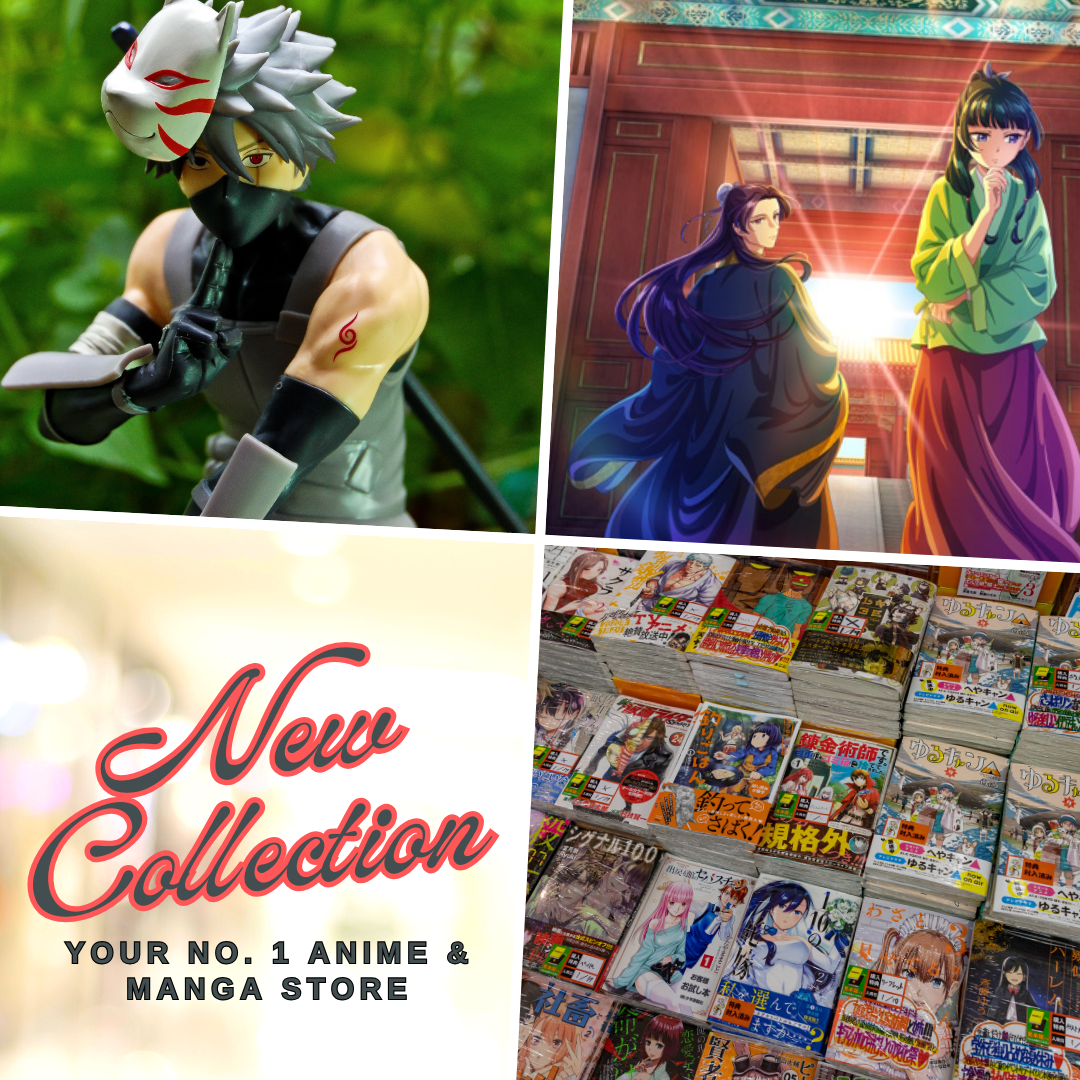 Transmigration or sometimes, reincarnation, a genre in a fictional story that many of us anime fans often considered as isekai had been among the most popular type of stories in recent years. In Japanese anime, isekai has defined a genre of portal fantasy adventure where characters are transported from their current world into a new or familiar one, most often in a fantasy world.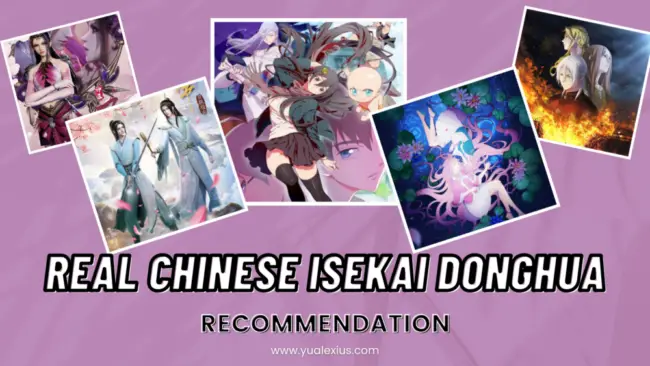 Isekai is a concept that is no stranger to many literary works, whether it is in the western world, or in the east, especially in Japanese animation. However, the rising Chinese animation industry also has to offer when it comes to these portal fantasies or being transported to another world antics.
In Chinese animation, we surely do have some interesting titles that explore isekai tropes and some of them are even among the most popular and successful donghua we had right now. A few years ago, I've come up with a list of my top recommended isekai donghua, however, that list was incomplete and now, I would like to share 20 real Chinese isekai anime that you guys should check and add to your watchlist. These are stories with real online portal fantasy or transported to other world elements.
Top 20 Real Chinese Isekai Anime Recommendation
Planting Manual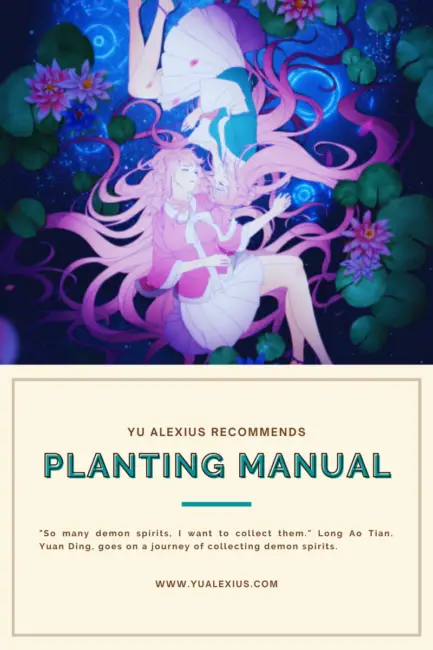 Yaojing Zhongzhi Shouce | Imagine entering an elevator and eventually finding out that you are in another world when you get out of it. Such is the story with Planting Manual when an otaku was transported to another world where he had to cultivate and get stronger, but his power is quite unique as he needs to collect fairy seeds, and when those seeds grow and bloom, a fairy will appear with our MC as its master.
Soul Land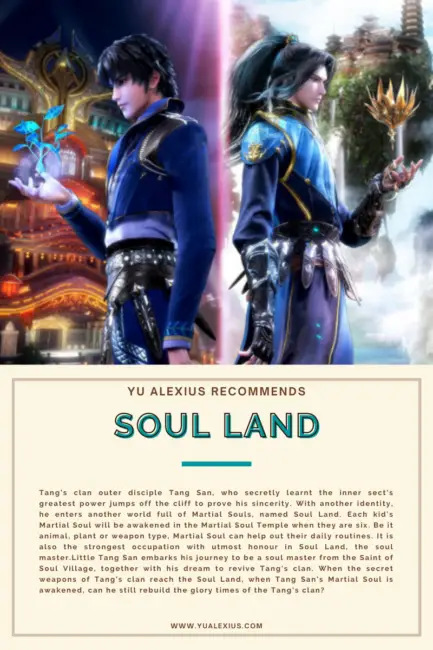 Guess what? Soul Land is a real isekai, and many fans might've forgotten about this. Tang San is originally from another world and after committing suicide, he was reincarnated to another world and this is where his new journey began.
Related Post: 10 Anime Like Mushoku Tensei: Jobless Reincarnation
The Beauty Blogger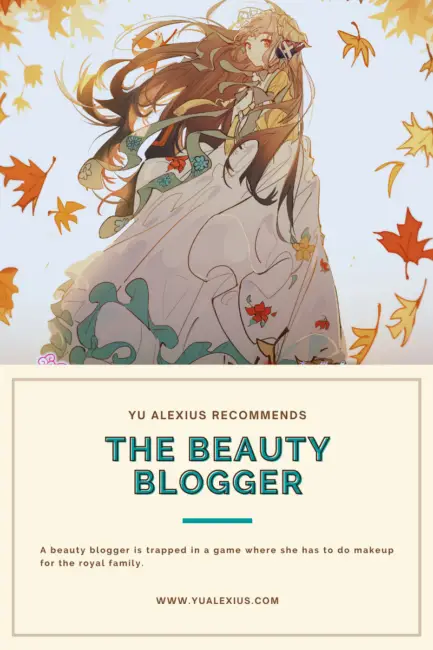 True to its title, the main character in this donghua is a beauty blogger who had been trapped in a game and for her to survive, she has to do makeup for the royal family as she gets entangled in a battle royale in that game.
Cinderella Chef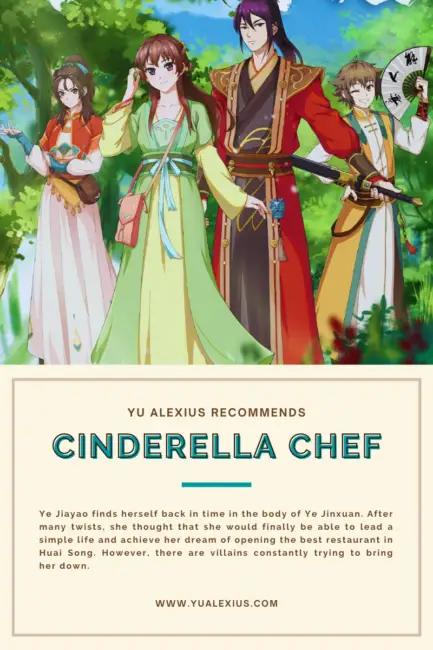 One of the best Chinese romance anime is next on our list, Cinderella Chef or also known as Adorable Food Goddess is the donghua that brought sumptuous dishes and heartful romance to our plate.
Great Doctor Miss Nine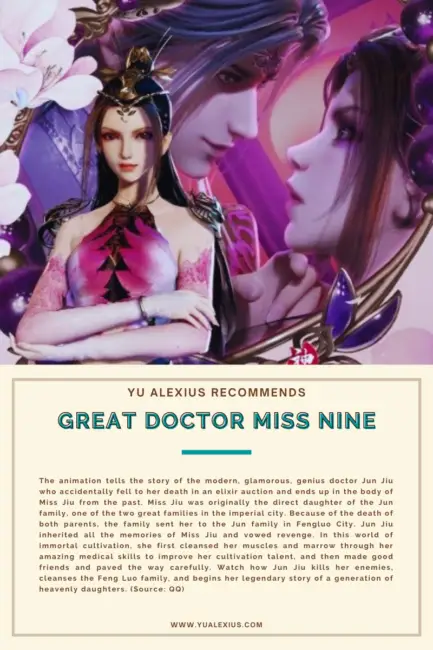 Probably, one of the most interesting Chinese isekai donghua I've seen so far. We have a strong independent woman as an MC who is kinda OP and she's a genius doctor from a modern world who fell to her death and gets transported to another world to possess a real damsel in distress. But things changed when our MC proves that she's not anyone they can easily mess up with.
Super Game King
Psychological with an isekai plot, Super Game King is the story of young gamers who suddenly gets transported to a game world after purchasing a mysterious game CD. Now, that sounds like an old-school plot but still a real isekai that delivers all the feels that the genre ought to bring.
The Demonic King Who Chases His Wife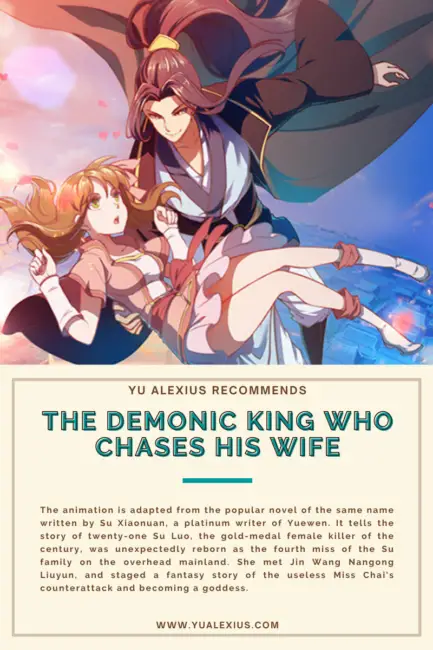 She's the top assassin of the modern world but her boyfriend betrayed her and left her to die, she then wakes up and learns that she's been transported to a fantasy world that looks like Ancient China but with magics and more. Here, she possessed the body of someone that people considered to be trash, but with her being the new owner of the body, she's trash no more and this is her new journey on giving another shot at love but with such a guarded heart.
It Starts with a Mountain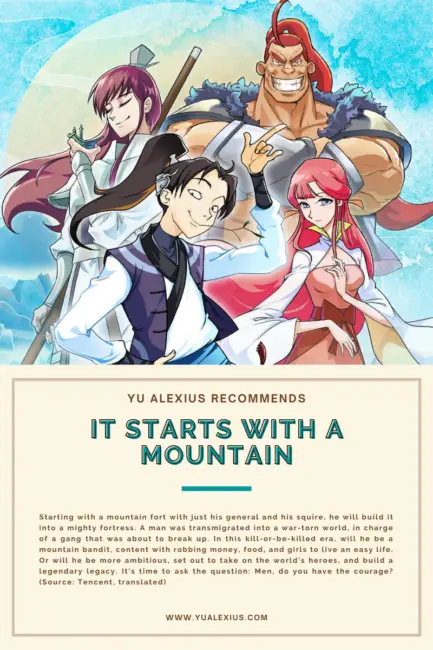 The main character in this Chinese isekai anime is a man who was transmigrated to another world and he ended up being in charge of a gang that hit its limit already. This is where his adventure begins as he decides whether he'll stay as a mountain bandit or seeks a higher purpose in this new world.
Are You OK?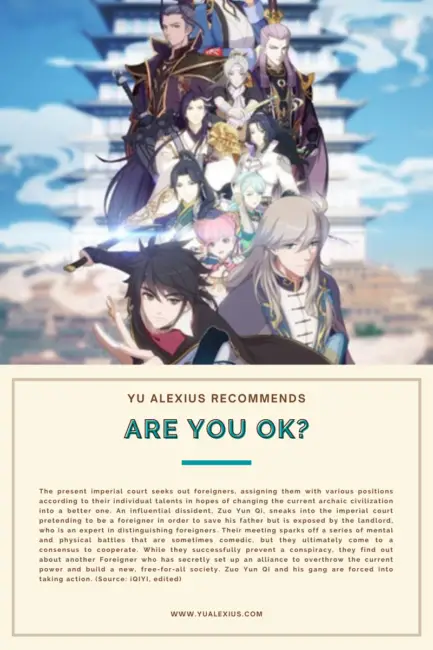 A real portal fantasy that will remind you of the Japanese anime GATE, this historical and boys' love donghua that involves politics and conspiracy is an exciting story with an intricate plot overwhelming enough to keep us all captivated throughout its run.
To Be a Heroine
Quite similar to many Japanese isekai anime out there, To Be Heroine follows the story of a high school girl who gets sucked up and transported to another world. With a unique plot and hilarious vibe, To Be Heroine explores an adventure of saving the world where clothes are the strongest weapons and most of its inhabitants wear nothing but pant**s.
Scumbag System
Here come another boys' who love donghua on our list and that is Scumbag System, the real isekai story from MXTX. If you're a fan of My Next Life as a Villainess: All Routes Lead to Doom, then this donghua must be quite familiar. A guy was transported to another world, a world inside one of the novels he had read and he possessed the body of the villain. Knowing how that villain dies, he has to find ways to avoid it and get to the good side of the hero, it seems that instead of saving himself, he'll only get himself to be the damsel in distress of the hero.
Everlasting Immortal Firmament
The story of gods and mortals and in the middle of that in an almighty entity who seems to be less convincing than he should be. With such power and wit, he has to defeat immortals and find ways to survive but it seems all routes lead him to some more disasters, making a path of endless trouble for him.
Release That Witch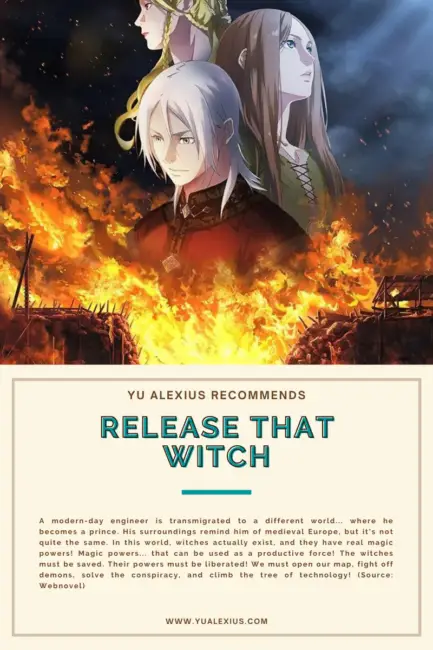 One of the few Chinese anime set in a somewhat western fantasy world, Release That Witch gives us the story of a modern-day engineer who gets transported to a different world and he ended up a prince. It has that medieval Europe feels with real magic powers exist, and so do witches. This is a story of fighting against conspiracy, and somehow saving the witches from extinction.
Carp Reborn
A special forces operative has found himself in a fantasy world where the only way of survival is to get stronger and cultivate one's power. Unlike other isekai stories where the MC was bestowed with strong powers, he instead got possessed by a carp spirit, considered to be useless in that world. Now, that kinda reminds us of Soul Land and Tang San plant-spiritual power. Nonetheless, this Chinese isekai anime will show his strive for power as he continuously seeks strength in this new harsh world.
There's a Pit in My Senior Martial Brother's Brain
Another isekai and absolutely hilarious story of a guy who tries so much to avoid dying at the hands of the main character, sounds like Scumbag System, right? Now, he must avoid every flag that comes his way to the point that the people around him considered him to be crazy or sick in the head.
Parkour Hero
Adapted from a video game, this is the story of Xiao Shuai who was accidentally transported to a fantasy world and he, himself got embroiled in the dangerous disputes between parkour colleges.
The Desolate Era
If you think your life sucks big time on Earth but found yourself reincarnated in a fantasy world, a world far larger than you can ever imagine. This is the story of a weak boy from his previous life who decided to live a fulfilling life filled with adventure.
My Journey in an Alternate World
So when you found yourself swallowed by an orb and gets transported to another world and eventually became the prettiest man in town, how will you react to that? Well, such is the alternate world adventure of Chen Xiaofan, despite these, he was unhappy as he can't cultivate, hence he needs to give up his stable lifestyle and live the path of a real cultivator.
Let Me Check the Walkthrough First
So this Chinese isekai anime follows the adventure of an ordinary office worker who was summoned to the game world. What's kinda unique is that the main as an excellent player has to teach the main character to save the world in that game in order for them to return to the real world.
The Pharmacy of the Other World
Quite similar to the isekai anime Parallel World Pharmacy, this donghua will bring us to an exciting adventure filled with discussion about medicine and unraveling bigger conspiracies.
Last Updated on December 29, 2022 by Yu Alexius