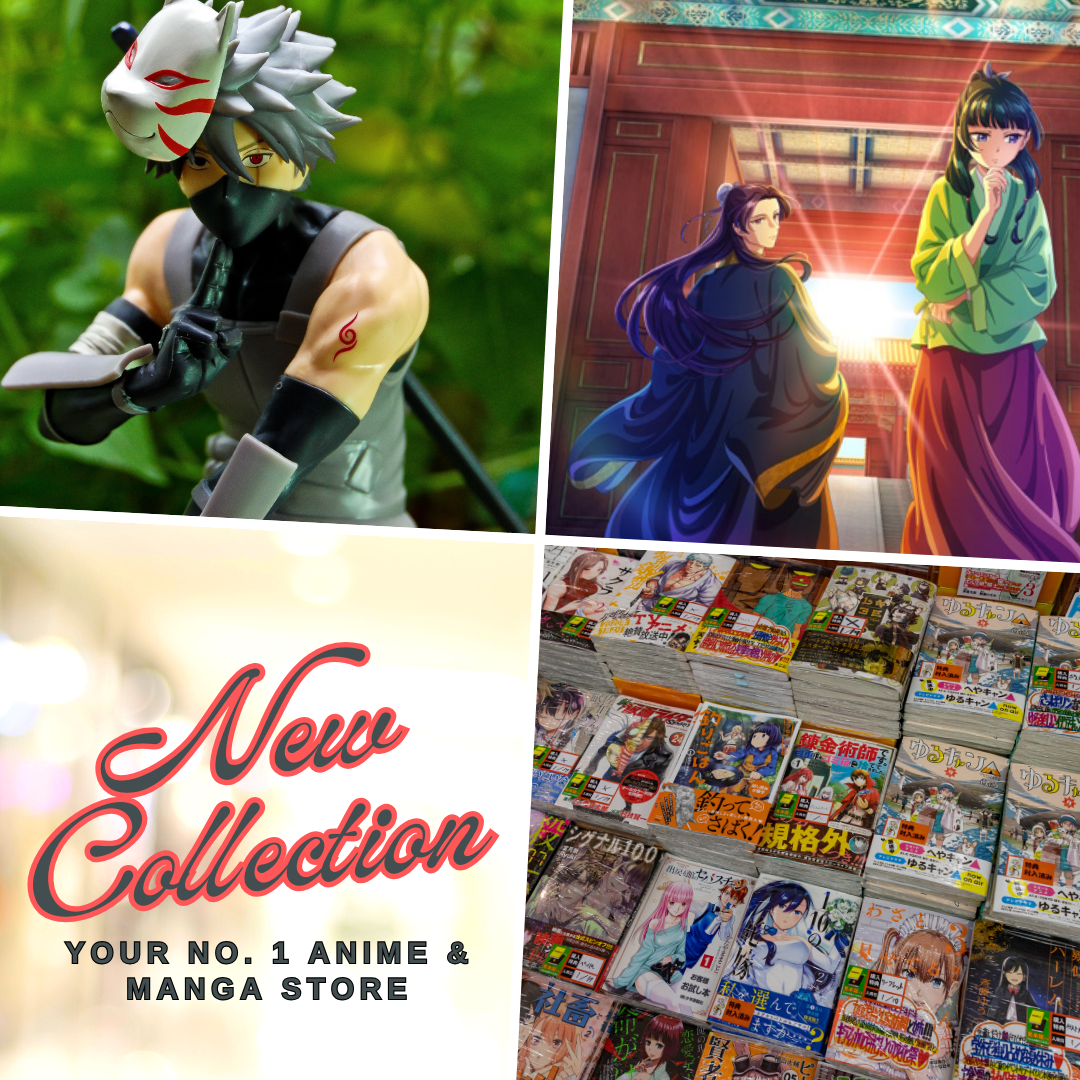 Mushoku Tensei: Isekai Ittara Honki Dasu or what we all know as Jobless Reincarnation had been a huge craze this 2021, it is not the father of isekai anime for nothing and many anime fans had a fantastic ride with it despite some annoying elements in it. In the end, it has become one of 2021's best anime in many aspects, be it in drama, fantasy, or adventure genre; or just the real quality of its animation that absolutely looks stunning.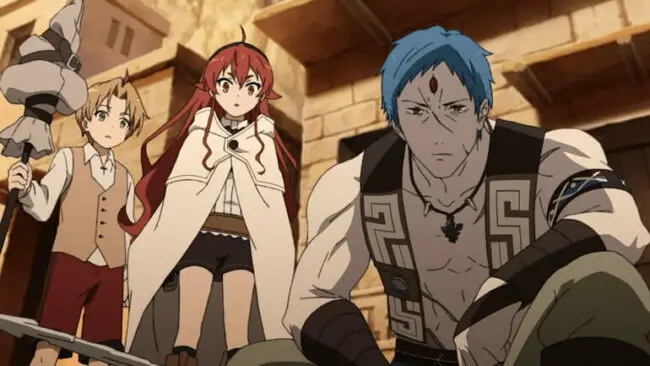 The anime was first released in the Winter 2021 lineup, then followed by a second cour which was released in the Fall lineup of the same year. Studio Bind was solely created to produce this masterpiece which sits atop of all the isekai stories that we had so far. Despite its lows and setbacks, Mushoku Tensei: Jobless Reincarnation has thrived in its powerful storytelling that invokes the emotions of the viewers while keeping the entertainment factor at an excellent rate.
Synopsis
When a 34-year-old underachiever gets run over by a bus, his story doesn't end there. Reincarnated in a new world as an infant, Rudy will seize every opportunity to live the life he's always wanted. Armed with new friends, some freshly acquired magical abilities, and the courage to do the things he's always dreamed of, he's embarking on an epic adventure—with all of his past experience intact!

Source: Funimation
10 Anime Like Mushoku Tensei: Jobless Reincarnation
Since the second cour had just concluded, leading as the best of Fall 2021 anime lineup. We hereby listed here our top recommended anime like Mushoku Tensei: Jobless Reincarnation that fans can add to their watchlist next to continue the feels that Rudeus and his gang have left behind. Without further ado, let's start the list as follows:
Overlord
Here's an isekai but also an anime about a gamer trapped inside a game and found himself in a new fantasy world. Almost every isekai and MMORPG cliches are present in Overlord but its similarities with Mushoku Tensei falls in having both main characters be gifted or endowed with powers, something like cheat skills that made them ahead of everyone else. Though Overlord has an overwhelming presence than Mushoku Tensei in terms of superpowers, the latter had plenty of room for improvement for fantastic character development.
That Time I Got Reincarnated as a Slime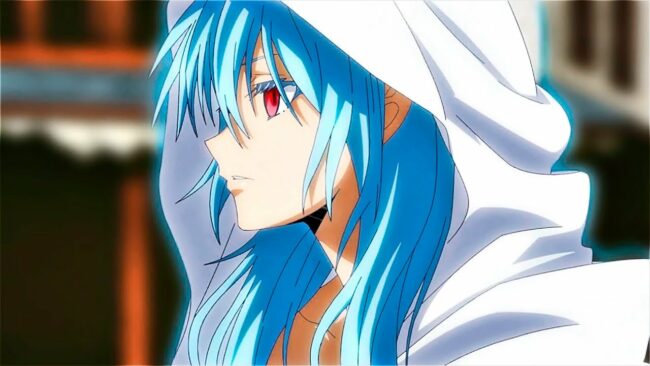 Here are two of the most popular isekai anime in recent years. That Time I Got Reincarnated as a Slime follows the same trope as Mushoku Tensei. While Rudeus from the latter was reborn as an infant and grown into a young man, the main character of That Time I Got Reincarnated as a Slime stays true to its title, the MC has reincarnated a slime but powerful enough to become a Demon Lord and built his own nation of monsters. If you're looking for action and great dialogue, TenSura is the right choice for you.
So I'm a Spider, So What?
Now, talking about being reborn as an infant, there's another anime like Mushoku Tensei: Jobless Reincarnation where the MC got reincarnated as a baby. Well, she immediately gets out of a Spider's egg upon being reincarnated. So I'm a Spider, So What? is a hilarious and rather unique isekai anime that was told is a narrative that can be confusing because it was not linear and with both the past and the present narrated alternately. Nevertheless, it's a fantastic ride for every fan of the adventure and fantasy genre in anime.
The Saga of Tanya the Evil
Just like Rudeus Greyrat, The Saga of Tanya the Evil is another isekai anime that features an adult guy inside a child's body. With such an innocence, who would ever expect that evil lives inside of it? This is an isekai anime like Mushoku Tensei: Jobless Reincarnation that fans should watch as it effectively combines magic and military warfare exquisitely.
Re: Zero – Starting Life in Another World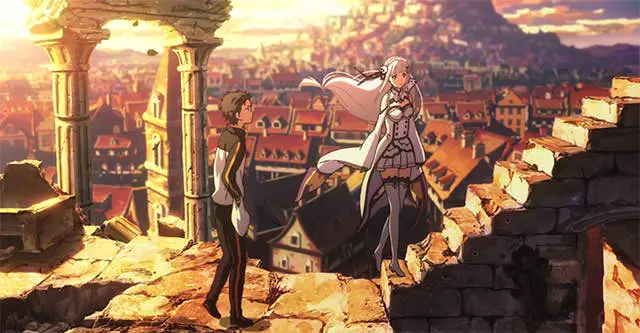 If you're simply looking for drama, look no further as Re: Zero had been one of the most twisted and dramatic isekai anime out there. It will never fail to bring all the drama and feels to the table and it goes a bit darker than what Mushoku Tensei has offered so far but both anime stands in the same league.
The Faraway Paladin
From the Fall 2021 anime lineup, The Faraway Paladin is rather underrated but gives off that fantasy and adventure vibe, albeit on a smaller scale compared to Rudeus and Eris's grand journey from Mushoku Tensei. The story is nothing spectacular but if you simply want to enjoy a decent ride without being critical of anything, this anime is a good journey to follow.
The World's Finest Assassin Gets Reincarnated in Another World as an Aristocrat
Isekai plus harem meet together, this anime had been rather fascinating and with all the fanservice, it's quite a hot mess. This anime follows the story of the world's best assassin but he was reincarnated to another world and thus, start his journey to fulfill the wish of a goddess and that is to kill the hero in the new world.
The Ascendance of a Bookworm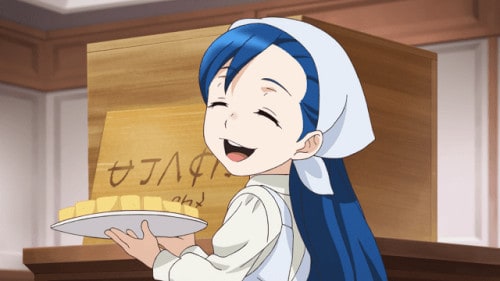 Small body with a huge mind, Ascendance of a Bookworm is another isekai anime where an adult had been reincarnated inside a child's body. The main character of this anime is Main, a bookworm who found herself possessing the frail body of a young child. With all her knowledge, she'll revolutionize this new fantasy world that she lives where so much to her dismay, books rarely exist. Unlike Rudeus, Main shows some kind of maturity despite being a child.
Wise Man's Grandchild
Plot armor or not, Wise Man's Grandchild is a fun ride to follow despite its flaws. This is another isekai anime like Mushoku Tensei: Jobless Reincarnation and guess what, the main character was also reincarnated as an infant where he grow up under the tutelage of powerful individuals which trained him to be an overwhelming anime character.
The 8th Son? Are You Kidding Me?
Here's a bit grounded story of reincarnated as a young boy, but shares the same antics as Mushoku Tensei and the World's Finest Assassin. With a decent story and narrative, The 8th Son? Are You Kidding Me? will bring a lot of similar tropes that will give the viewers so much familiarity from start until the end.
Further Recommendations
To give you guys some more titles, here are our further recommended anime like Mushoku Tensei and definitely worth checking out as follows:
By the Grace of the Gods
The Ancient Magus' Bride
My Next Life as a Villainess: All Routes Leads to Doom!
Death March to the Parallel World Rhapsody
Grimgar of Fantasy and Ash
Knights and Magic
Are there any anime that you think should be included in this list? Share it with us in the comment section below and we'll check it out. Have you guys watched any of the titles that we had mentioned above? Which one is your favorite and why do you think they are similar to Mushoku Tensei?
Last Updated on May 14, 2023 by Yu Alexius