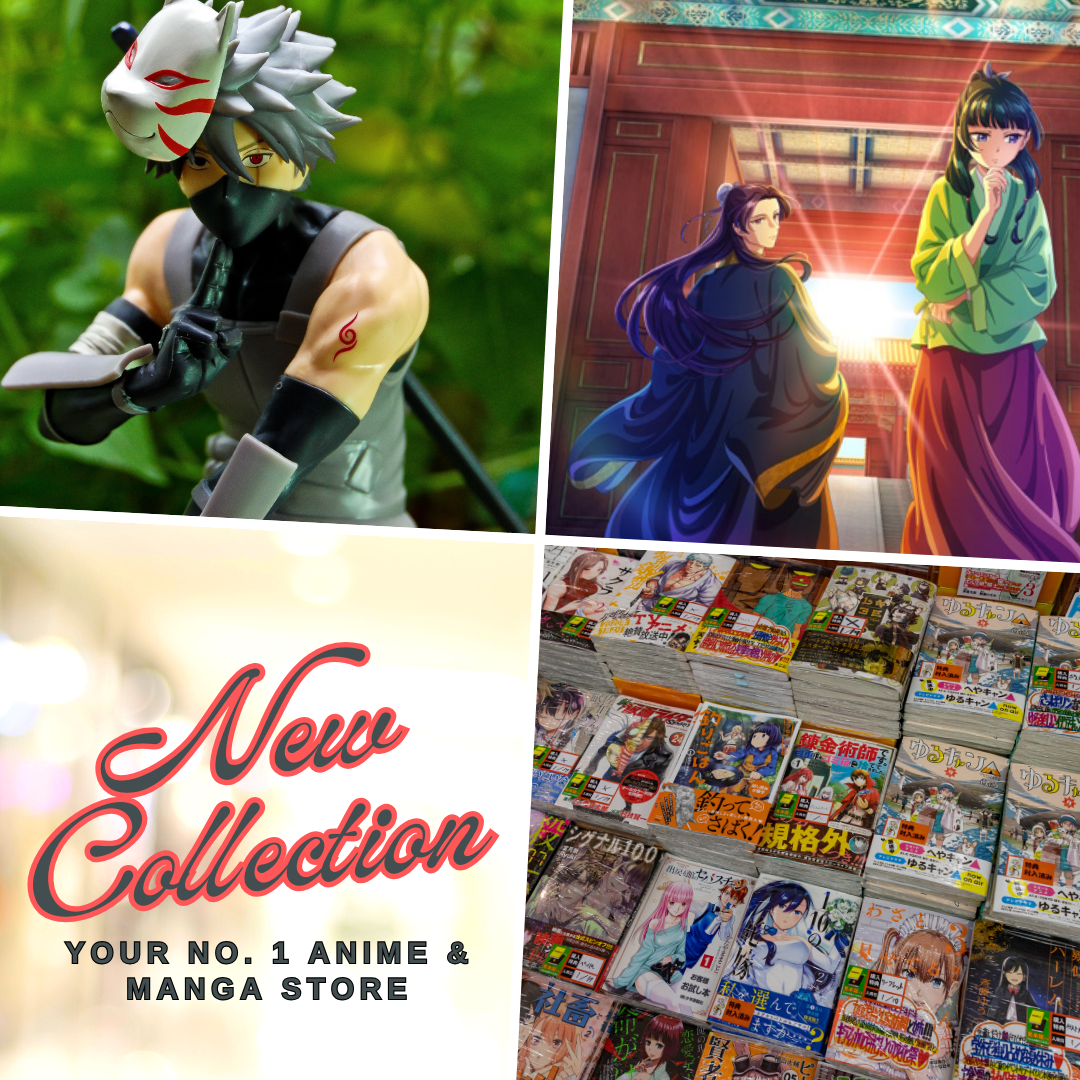 It has been a fantastic year that was 2021, and now that New Year's is already here, we shall discuss the last quarter from last year featuring the best of the Fall 2021 anime lineup in this final impression review.
I must say it was a rather surprising ride from the start until the end. I remembered that during the Summer 2021 season, the hyped for the Fall lineup had been highlighted already, and while I haven't truly seen if the hype was all worth it, the final season of the year had truly been a blissful one. It is a basket filled with various stories and great surprises, some titles that I haven't expected to enjoy eventually became a personal favorite.
The Best of Fall 2021 Anime Lineup
Without further ado, let's take a look at the best anime from the Fall 2021 lineup before we proceed with my year-end review and countdown of the Best Anime of the Year.
Mushoku Tensei: Jobless Reincarnation
The father of all isekai and the one that sits above them all comes first as the best of the Fall 2021 anime lineup. I am not expecting it to be this good since I am not a huge fan of Rudeus Greyrat but I definitely want to give credit where it dues and Mushoku Tensei: Jobless Reincarnation had stolen the top spot of the season from my favorite, Eighty-Six.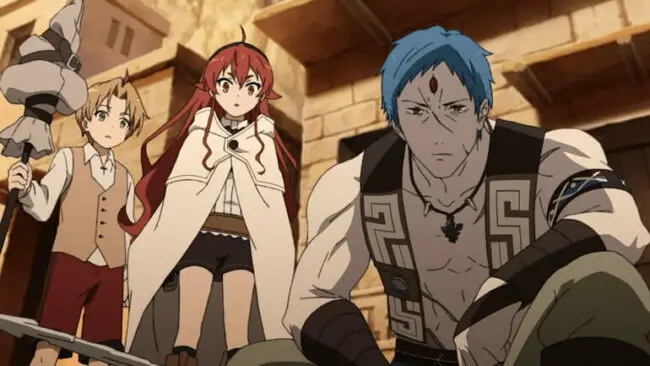 The anime is just as lovely and deep as its gorgeous animation and graphics. The characters are likable and relatable, except for some scoundrel and shameless moments, I may say. Nevertheless, the world-building in this anime is stunning and well-presented. It's like a huge canvass of a painting on a grand scale and every fine-thin detail of the canvass is presented in its raw and fresh essence, a well-written story with great potential. Definitely excited about what's coming next.
Recommended Review: The Journey Doesn't End at the Destination
Eighty-Six: 86
I just can't say enough how much I love this anime. Eighty-Six reminds me a lot of Code Geass but it has its magic working on all the drama and well-animated fight scenes that we had. It's probably one of the best drama anime of 2021 and one that resonates so much with the audience's emotional impulses.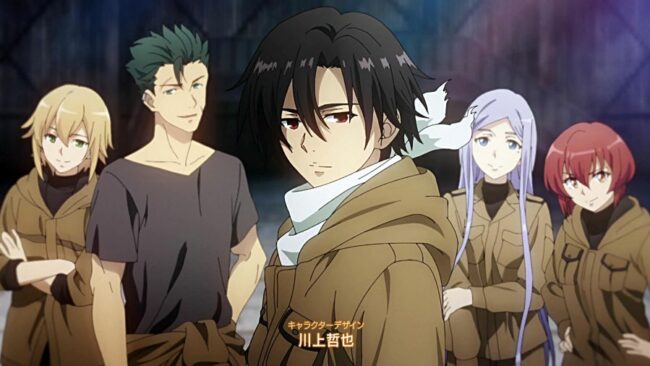 I think the reason why it was left behind by Mushoku Tensei at the later stage of the season is the delay in its production and the fact that its last 2 episodes had been rescheduled for release in March 2022. Making it lose any momentum it has established earlier.
Ranking of Kings
This adorable story is also as dark and heavy as the burden that Prince Bojji's carrying. This had been an underrated series and we need to have more people discover this masterpiece. It looks cartoonish which may turn off some anime viewers but the animation quality is top-notch, something all can expect from WIT Studio. The fantasy and adventure elements of Ranking of Kings are among the best this year.
Related Post: 10 Anime Similiar to Ranking of Kings
Blue Period
I've never been invested in any anime as Blue Period this 2021. This story of chasing dreams and discovering your inner self and skills is just as relatable as its complex and worldly feels. It is a beautiful story with plenty of life lessons to ponder upon and can be a real inspiring anime to bring real positivity to our life.
The Tale of the Heike
It's mystical and ambiguous. The Tale of the Heike gives off a real Japanese vibe in every episode. It feels like Japanese in any aspect and shows us the unique story and state of society of feudal Japan. Furthermore, the animation quality is fascinating, SCIENCE SARU definitely didn't hold any bar in making this magical experience.
Komi Can't Communicate
One of the best romance anime of the year is next on our list and it didn't fail to bring us light drama and moments of real romance and genuine friendship. It's the comedy anime of the year that we can always count on in making us all laugh silently and just simply enjoy the story with its absurd humor and relatable high school cliches.
World Trigger Season 3
My favorite action and sci-fi anime sit in the 7th place of the best of the fall 2021 anime lineup. We had seen some real character development in Tamakoma-2 albeit it's gradual. We also enjoyed the presence of the new member of the team which had caught my attention ever since he first appeared in the story way back in season 1 several years ago. Its well-narrated and detailed story makes it a fun ride to follow and it never gets short when it comes to delivering its antics of humor and action.
Mieruko-chan
It's supernatural, a slice of life, psychological and horror packed all together in one lovely anime series. Not to mention that it's one of the funniest anime of 2021 too. Mieruko-chan is a rather heartwarming story despite all the funny antics and hilarious moments we had from it.
Related Post: Mieruko-chan topped our list of best comedy anime of 2021
Faraway Paladin
Simple, raw, generic yet well-executed. The Faraway Paladin is an isekai anime that works silently and diligently. It may not be as familiar or hyped as Mushoku Tensei, or even with the other isekai such as The World's Finest Assassin, and the adventure anime Banished from Hero's Party; it's a consistent and rather heartwarming story that always amazed us in any possible.
Irina: The Vampire Cosmonaut
Not my early favorite but Irina: The Vampire Cosmonaut had become an amazing ride for me. There's a certain appeal to it no matter how generic or simple it may look. It's quite different from other anime too that features vampires this is a bit of a grounded story and can be as close to reality in some sense.
Related Post: My Fall 2021 Anime Lineup – First Impression
Honorable Mentions
Here are some more titles that aired from the Fall 2021 anime lineup that are worth checking out and truly give us a splendid ride. Fena: Pirate Princess and The Aquatope on the White Sand as leftovers had been great and concluded the story with such an overwhelming presence.
Banished from the Hero's Party
Platinum End
My Senpai is Annoying
Taisho Otome Fairy Tale
Restaurant to Another World Season 2
The Night Beyond the Tricornered Window
Last Updated on January 7, 2022 by Yu Alexius