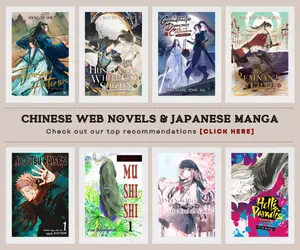 The fall 2021 anime season had officially rolled out and we're getting plenty of amazing and interesting titles this time that may either suck you into its fantastic world or catch you off-guard right off the bat. There are some precious and surprising gems this season aside from the usual big titles out there, in fact, these sets of new anime offer a breath of fresh air compared to the majority of the returning sequels.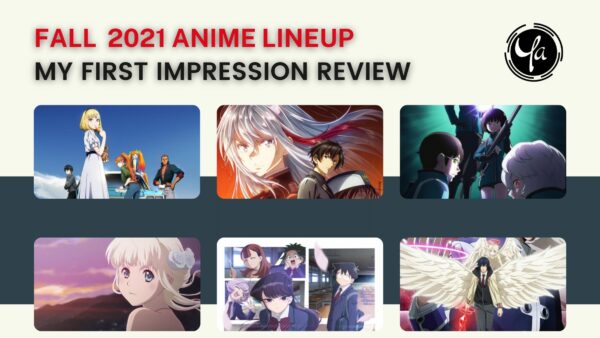 In this post, we will navigate through all the best anime from the Fall 2021 seasonal lineup that left a good impression on my end. I have over 15 titles on my watchlist this season and it seems they're all interesting and entertaining enough for me, to not drop any of them in the next few weeks. While it is currently not on par with the strong Winter 2021 lineup, this season shows a lot of promise and if you're still wondering which anime should you add to your watchlist, we've got you covered in this early review of the Fall 2021 anime lineup.
Fall 2021 Anime – First Impression Review
First, we will discuss the current progress of the leftovers from summer, and here, Fena: Pirate Princess and Aquatope on White Sand are doing really great in delivering the feels and impressive emotional ride. However, if you still don't know what new anime is coming out in October 2021? We had previously published a list of our top recommended titles from fall 2021 anime to watch for avid seasonal viewers.
Fena: Pirate Princess
With the last few episodes of Fena: Pirate Princess airing this Fall, it brought its climax as the new season started and bewitched many fans until the very end. It has been a great ride, a real adventure filled with many mysticism and conspiracy. With how it ended, I can conclude that Fena: Pirate Princess is among the anime series that runs for Anime of the Year title.
Aquatope on White Sand
This is a rather simple, heartwarming, and relatable coming-of-age story. Aquatope on White Sand just brought the Gama Gama gang to a bigger stage this season and it promises to deliver character development at a pace that won't overwhelm the fans but still made us all satisfied, entertained, and get ourselves to ponder the story upon.
Blue Period
On top of my list of new anime from the Fall 2021 lineup is Blue Period. It's just so surreal yet still touching the ground. First of all, let's talk about how handsome the main character, Yatora Yaguchi, is and how he resembles the taller and adult version of Asta from Black Clover, isn't he? Blue Period is a story that revolves around Art, yet it is only using Art-themed as a tool and presents the very obvious quest for purpose, self-improvement, and delving deeper into one's dream and making it a reality through hard work. It's both inspiring and entertaining, and somehow, I am also shipping Yatora and Ryuuji. 😛
86 Part 2
My 2nd best anime from the Spring 2021 lineup comes back for its sequel and just like its predecessor, it feels like it'll rain some tears, blood, and a hell of an emotional ride. 86 Part 2 focuses on the other side of the war, we've got a bit of a glimpse at the forces behind the Legion and the ruins it left behind that strive to survive. While, we, fans want Shinei and his friends to get their happy ending, it seems that the battlefield will still call and haunt them, yet we also want them to reunite with Lena.
Demon Slayer 2
This is not the Red Light District yet, but Demon Slayer Season 2 already premiered and features the TV version of the Mugen Train arc from the highest-grossing anime film of all time. While we haven't reached the real 2nd season yet, I think watching the Mugen Train arc another time and seeing things from various perspectives still matters a lot and who wouldn't enjoy the visual aesthetics that only ufotable could deliver, right?
Heike Monogatari
I have always been a fan of any anime from studio SCIENCE SARU, and Heike Monogatari is no exception. Gorgeous animation and arts and intriguing music always captivate my heart and I think Heike Monogatari stood beautifully and uniquely over than majority of the currently airing anime. At a glance, it also feels like another glimpse of Japanese history, and a little bit more of that if we discuss the philosophy behinds its narrative and the powerful drama that comes with it.
Mushoku Tensei: Jobless Reincarnation 2nd Cour
Coming in 5th place in this list is the nefariously entertaining yet breathtaking isekai adventure of Mushoku Tensei: Jobless Reincarnation. There's a lot of exciting things to look forward to in the return of Rudeus and the Dead End gang, and it is amazing that we're still treated to many of its hilarious antics, and a bit shameless at times. The action and magic continue as the trio continues their journey with plenty of drama awaiting them.
Ranking of Kings
This is an anime that will make you hate the villain in any way possible, they just simply piss us off but the anime itself is a heartwarming and heartbreaking story that revolves between human bonds. It discusses themes like bullying and cruelty in the royal hierarchy. This is one of the few fall 2021 anime releases that somehow surprised me spectacularly with all the feels it brought.
World Trigger 3
Tamakoma-2 is getting a major boost and that is Hyusei who'll bring the fun and action in World Trigger Season 3. As a long-time reader of the manga, this is one of the chapters that I am excited to get animated and so far, the anime adaptation is doing it well. World Trigger as a whole series thrives not only in bringing the action but building a solid foundation for its story, it's limited yet rich world-building that revolves around the agents and made the viewers feel like they're one of them. Just like That Time I Got Reincarnated as a Slime, the series thrives in detailed and well-written dialogues. Others may find it boring but I believed that a good story always excels even in its most casual conversation and World Trigger is definitely slaying it.
Platinum End
From the creator of Death Note, here comes another anime that deals with the quest to Godhood. It feels like another conspiracy of heaven, or whatever is the divine power in this anime but Platinum End shows plenty of promise. Obviously, fans will still compare it to Death Note, we even have angels as alternatives to Shikigami here, but there's more to it than that and it will once again raise the topics that concern human's moral standard and a direction as a race.
Takt Op.Destiny
The collaboration project between Studio MAPPA and Madhouse, Takt op.Destiny is a visual spectacle in terms of animation and gorgeous character designs. I am not buying the story yet, but it has plenty of promise and I am excited to learn what it has in store for us in the upcoming weeks.
Komi-san Can't Communicate
Cute, hilarious, and a bit romantic, this new rom-com anime will deliver you, all the same, feels that you love from Kaguya-sama: Love is War and Hitori Bocchi no Marumaru Seikatsu, albeit with timid storytelling. Komi-san Can't Communicate is the romance and comedy anime that will make you fall in love at first glance, not to the story itself, but to the adorable characters and how amusing their interactions are.
Mieruko-chan
I am not sure whether I'll get scared or laugh my heart out. Mieruko-chan is an anime that will give you a lot of heart attack not because it can be scary, but before you can't watch it publicly because of the mild ecchi cliches. Nonetheless, it is giving us the usual vibes that only studio Passione can create, and we're all living for that OP, aren't we? After all, our fall 2021 anime schedule is not complete without a horror title to match the Halloween season.
Faraway Paladin
Here's another isekai in our list and by far, one that got me satisfied at first glance. It follows the story of a Japanese guy who got reincarnated in a fantasy world and was raised by a trio of the undead. On the surface, that feels like Mushoku Tensei: Jobless Reincarnation, but also has the heartwarming feels from By the Grace of the Gods, and seems to pack a hell of a lot of drama for the viewers.
Yashahime: Princess Half-Demon – The Second Act
The continuation of Towa, Setsuna, and Moroha's journey is one of the things that I am enjoying this season. I am a huge fan of the original Inuyasha series, so having a glimpse of them in the sequel is such a great pleasure, albeit the younger protagonists in Yashahime might not be able to live up to the expectations of the fans. Yashahime along with Lupin III Part 6 is among the anime I am watching on TrueID this season.
Lupin III Part 6
Long live the gentleman thief, Arsene Lupin III, and his crew returns this season, and this time, he'll have the legendary detective Sherlock Holmes as his opponent after he'd been a frame up to a murder. Now, it's time to see how Lupin III will use his antics to deal with the genius detective.
Alright, so these are all the anime from the Fall 2021 lineup that I think started the season on fire and have so many promises with them. If you haven't watched any of these anime yet, you can check them out on their official streaming outlets such as Muse Asia, Ani-One, TrueID, Netflix, Crunchyroll, AniLab, WeTV, iQIYI, and Funimation to name a few.
Last Updated on November 8, 2022 by Yu Alexius