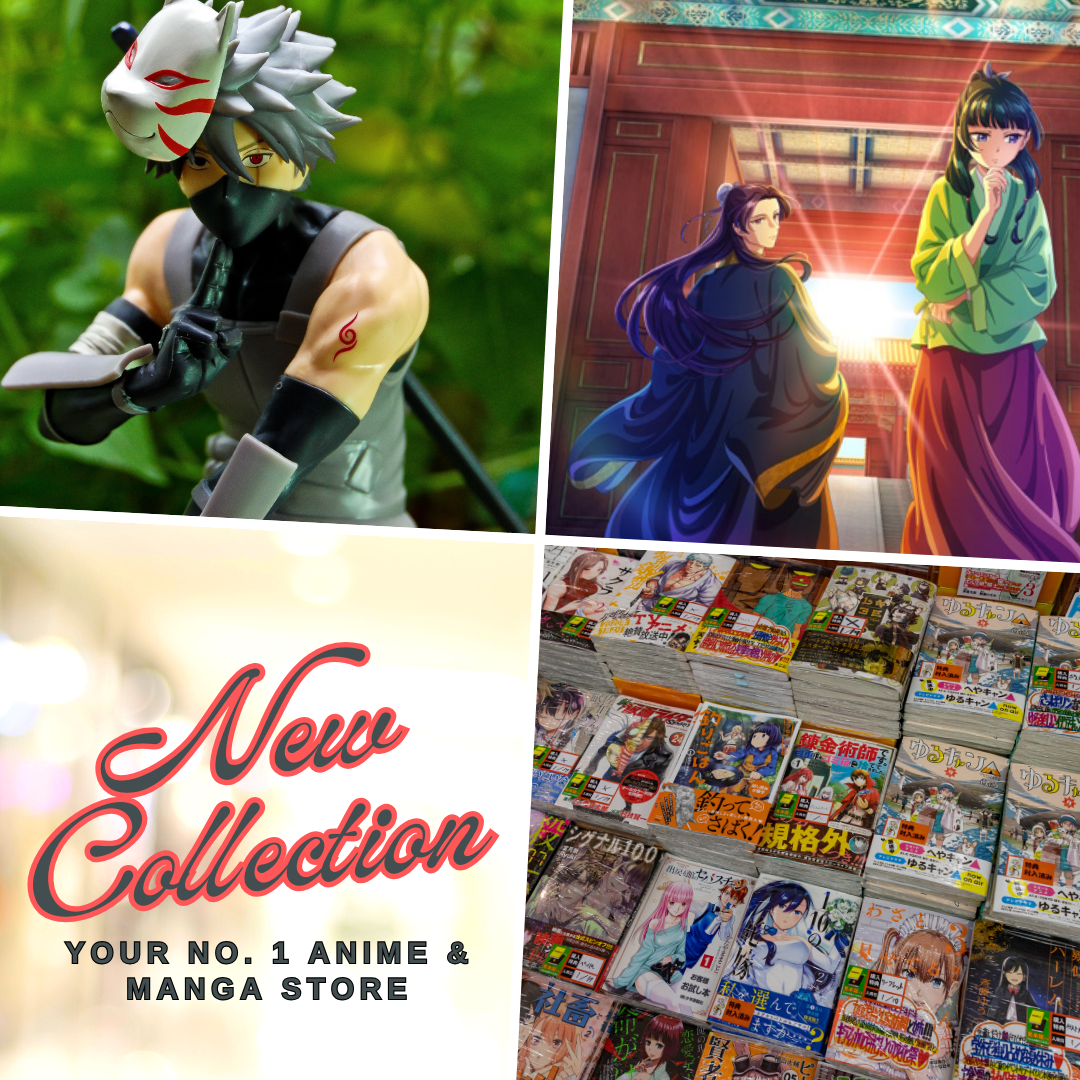 The Spring 2021 Anime lineup had been an amazing ride so far and as opposed to the rigidly heavily shounen and action-packed vibes of the Winter lineup, we're savoring the romance and comedy cliche this time and it feels great.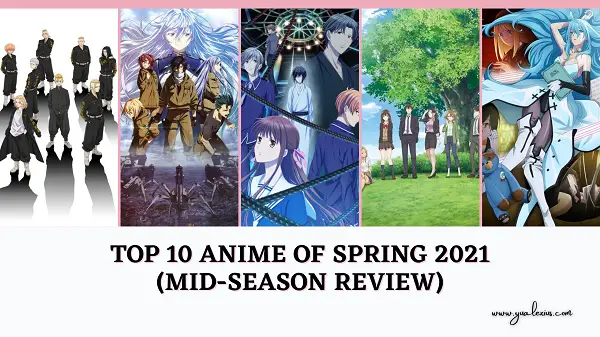 In line with the spring 2021 anime season, I would like to share my top 10 anime so far in this mid-season review. There's plenty good of titles this season but these are the 10 series that gave a satisfying and promising ride so far since the season started. Without further ado, let's start our list of the top 10 anime of the Spring 2021 lineup.
Top 10 Anime of Spring 2021 Lineup (Mid-Season)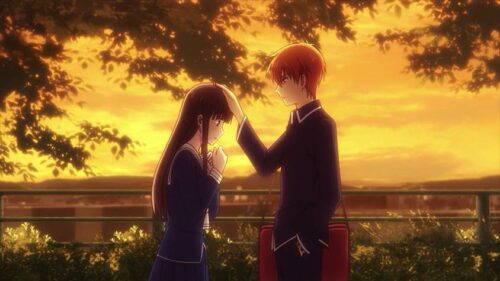 Fruits Basket: The Final Season
My best anime of 2020 comes back so strong, initially following the event that took place last year and the story simply gets even better and intense in terms of romance and drama. The curse of the zodiacs in the Sohma family is gradually lifting and fading, one by one we will see them face their greatest fear as Akito also shambles with this reality, leaving Tohru in a fragile yet significant role in their circles of the Sohma family.
The relationship between our favorite characters keeps on taking another step deeper, Tohru and Kyo had to deal with their own emotions towards each other, albeit it seems like they both need some confirmation that their feelings for each other are genuine. Yuki is starting to open his heart to others, while I think the climax of the earlier parts of Fruits Basket: The Final Season is the intimate relationship between Haru and Rin, while Shigure finally showed his real intention.
Mashiro no Oto
Those Snow White Notes first reminded me of Kono Oto Tomare!, one of my best anime from 2019. They have so many similarities albeit Mashiro no Oto still have to show some more in order to fully captivate my heart. So far, I love the shamisen playing in almost every episode, it's nostalgic, it's a pure treat of traditional Japanese music. While the story follows the usual high school cliche from various school anime Mashiro no Oto shows so much promise and I hope it'll be able to keep that up until the end.
Koikimo: It's Disgusting to Call This Love
Here's a romantic comedy anime this season that I think had caught me off guard. I had watched it without knowing anything, without reading its plot and whatsoever but damn, it's damn hilarious, it's entertaining, and gives me the feeling that it truly is the season of spring.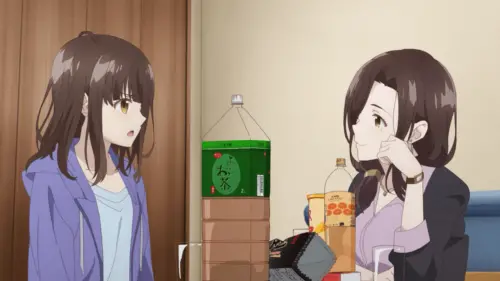 Higehiro: After Being Rejected, I Shaved and Took in a High School Runaway
Here's another romance anime from the spring 2021 season and one that surprisingly entertained me despite having quite a bad impression at first. It is an anime with age gap cliche just like Koikimo, yet this one thrives more in a serious and mature narrative yet innocent take on intimate relationship, and give us a separate dosage of romance as opposed to the comedic appeal of Koikimo.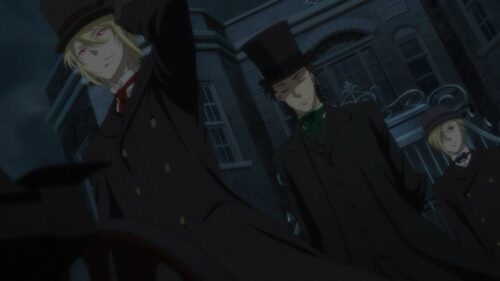 Moriarty the Patriot 2nd Cour
The Lord of Crime is back and this time, his circle and allies just get bigger while a new nemesis also comes to challenge him aside from the adorable existence of our detective Sherlock Holmes. What I truly enjoyed about Moriarty the Patriot 2nd cour is the fact that they are getting us so many interesting and generic stories yet with reference from various literary and modern works. Let's take, for example, Mr. James Bonde, Jack the Ripper, and a whole lot more.
Vivy: Fluorite Eye's Song
Studio WIT sure move forward and established itself as an anime studio that is no longer simply affiliated with Attack on Titan. We know they had worked on other popular anime like Kabaneri of the Iron Fortress, and The Ancient Magus' Bride, however, they had always been attached to Attack on Titan. With the popular franchise now under studio MAPPA, studio WIT started to delve into original anime such as Great Pretender from last year, and this season its Vivy: Fluorite Eye's Song. There's a sense of adventure that can only be seen through the eyes of AI and it's amazing how risky the narrative here, but with good animation and catchy music, Vivy could still come out to be satisfying no matter how unpredictable its story might be.
Eighty-Six
This is the biggest grower for me, the first episode had forced me to almost dropped Eighty-Six. Yet, no matter how generic its story is, there's some kind of exciting appeal in the relationship of the characters. Albeit, I also have to praise the voice acting jobs in this anime, the music as well as it further elevates the quality of Eighty Six to a new height. I won't be surprised if it'll challenge Fruits Basket's domination this spring.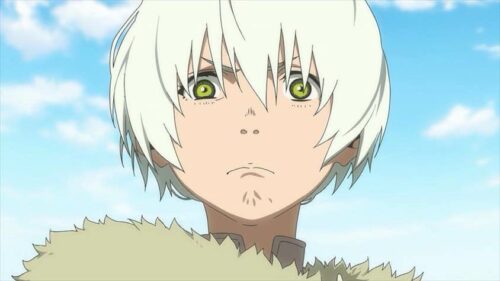 To Your Eternity
Painfully beautiful. To Your Eternity is a story of growth, a continuous process of learning and experience, it's like LIFE itself. It shows us a lot, albeit a painful experience of following the story of the unknown to be human, to learn about life, and through that journey, it met a lot of lifeforms, humans to be specific had taught it a lot and to us, viewers, it's painful and sad, life is a neverending process, and it must continue to live through.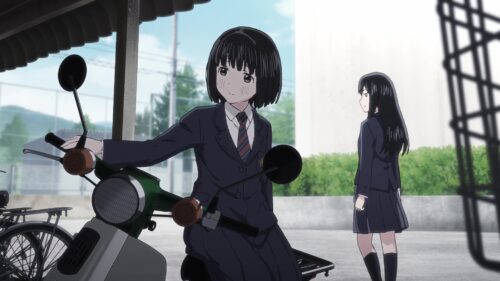 Super Cub
I am not a huge fan of cubs, I don't even know how to drive one, but this is a relaxing slice of life anime. It's beautifully animated and how the story narrated is just fun, dramatic, and nostalgic.
Tokyo Revengers
It's the sole shounen this season that got me hyped so much. First, the opening theme is lit af. The story is quite generic, we'd seen this a lot of times it reminds me of Re: Zero, Erased, and Higurashi: When They Cry, but Tokyo Revengers offers a lot of action, drama, and comedy that many shounen fans will delightfully enjoy this season and I am one of them.
Further Listing
Meanwhile, here are some more anime from the spring 2021 lineup that still amazed me outside of my Top 10 as follows:
The Slime Diaries
Nomad: Megalobox Season 2
My Hero Academia Season 5
So I'm a Spider, so what?
Welcome to the Demon School: Iruma-kun! Season 2
The Saint's Magic Power is Omnipotent
Shadow House
Farewell, My Dear Cramer
Alright, the season is quite far from over yet so I think some of the anime outside of my top 10 can still catch up. So, let me ask you guys, which anime airing this spring 2021 is your favorite and why? Share your thoughts in the comment section below.
Last Updated on November 8, 2022 by Yu Alexius