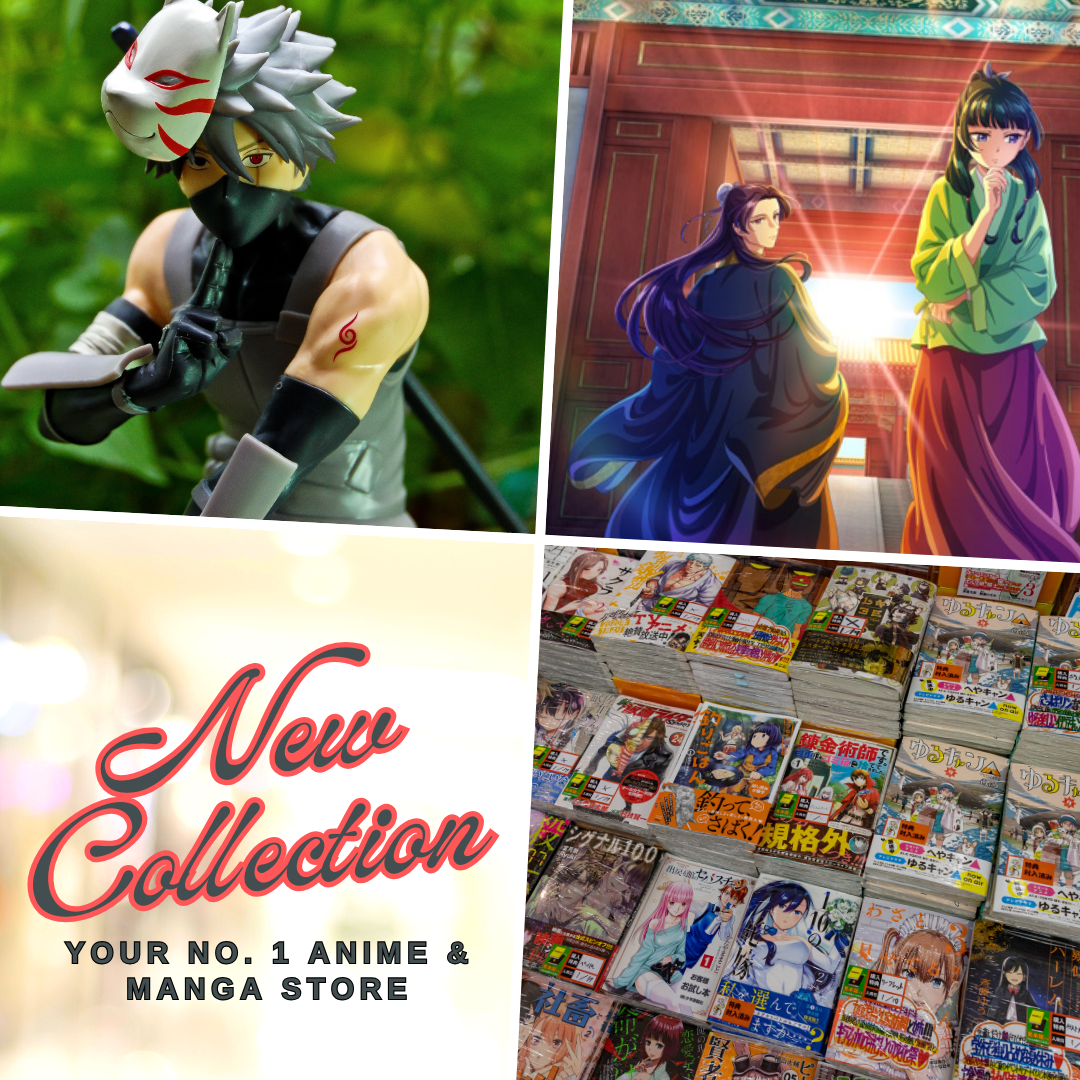 The Crunchyroll Originals' anime series Fena: Pirate Princess had the hearts of many fans enthralled, enchanted, and bewitched with the pure and pristine beauty of this mysterious lady called Fena Houtman whose origin is shrouded in mystery. This is no witchcraft, but Fena: Pirate Princess had been both a magical and bewitching adventure in the sea, a quest for the truth that brings the viewers to a world filled with so many conspiracies and mysteries. For once, I felt like I am having, all the same feeling that I got from my experience of reading the Da Vinci Code through watching this anime. Furthermore, the story of Fena: Pirate Princess had been intensified by various fight scenes that had been well-animated brought to us by the Goblin Knights, which includes Fena's love interest Yukimaru, and his crew.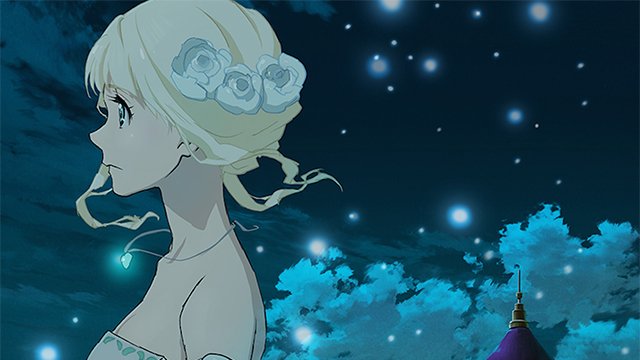 The anime had been one of the best series of 2021 in my opinion that thrives in its well-animated sequences, great yet controlled fight scenes, mystical soundtracks, and mind-boggling story that will keep your attention until you're fully satisfied, and it both has that predication and unpredictable appeal on different occasions, making it surprising and at the same time, comes into terms with our own conclusion. If it only haven't premiered in the middle of the summer 2021 anime lineup, it could've been a powerful contender for our best anime of the season which was won by Sonny Boy.
Fena: Pirate Princess (Kaizoku Oujo) Synopsis
Fena Houtman is a young orphan girl that has been raised on an Island where there is no hope of becoming anything more than chattel, to be used and discarded by soldiers of the British Empire. But Fena is more than just another powerless orphan. When her mysterious past comes knocking, Fena will break the chains of her oppressors. Her goal: forge a new identity, free of bondage, and search for a place where she can truly belong and find out the true mysteries behind a keyword "Eden." It is the story of a lifetime adventure she and her crew of misfits and unlikely allies will have, in pursuit of her goals!

Source: Crunchyroll
In line with this, many fans might be looking for more anime like Fena: Pirate Princess out there. Unfortunately, Fena: Pirate Princess does not have a manga adaptation yet, it's an original anime after all. Nonetheless, with how the story ended, it seems having a manga adaptation is a plausible conclusion than having Fena: Pirate Princess Season 2 which many fans might be silently hoping for. In the big wide world of anime, there's plenty to choose from, but we have prepared a list where you can start your journey of discovering some more anime with similar stories to it. Without further ado, we'll give you our top 10 anime like Fena: Pirate Princess that shares a similar plot and elements with this stunning anime.
Yona of the Dawn
Also known as Akatsuki no Yona, this anime had been one of the most popular romances and historical series that revolves around the adventure of a young princess and learning the truth about her true lineage, and the destiny that she needs to be fulfilled.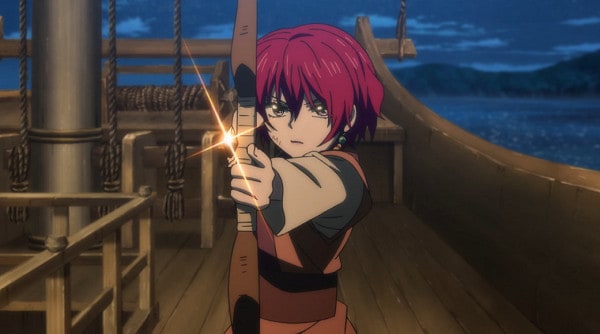 Since Yona is the only princess of a grand kingdom, she has been raised with great care by her doting father and protected by her childhood friend/guard Hak and others. However, her fate changes on her 16th birthday, when her beloved cousin Soo-won murders her father to claim the throne. She flees the castle to Hak's hometown and begins her new life.

Source: Anime News Network
Fushigi Yuugi
Both anime appeals to younger girls and anyone with a youthful outlook in life through fantastic storytelling that could give any girl the fantasy they're asking for. We have both a jolly main character, being surrounded and protected by their knights.
While visiting the National Library, junior-high students Miaka Yuuki and Yui Hongo are transported into the world of a mysterious book set in ancient China, "The Universe of The Four Gods." Miaka suddenly finds herself with the responsibility of being the priestess of Suzaku, and must find all of her celestial warriors for the purpose of summoning Suzaku for three wishes; however, the enemy nation of the god Seiryuu has manipulated Yui into becoming the priestess of Seiryuu. As enemies, the former best friends begin their long struggle to summon their respective gods and obtain their wishes…

Written by MAL Rewrite
Snow White with the Red Hair
If Fena: Pirate Princess had the White Marginal as their main character, Snow White with the Red Hair has a red-haired and dependable woman as our shining light. She's not just your average pharmacist, she's a strong-willed woman who just wants to make a name for herself without relying on her oh-so-handsome white-haired prince. Anything that you can enjoy and love with Fena, I'm telling you, you'll get it all with Shirayuki in this picture-perfect romance shoujo anime.
In the kingdom of Tanbarun lives Shirayuki, an independent and strong-willed young woman. Her resourceful intelligence has led her become a skilled pharmacist, but her most defining trait is her shock of beautiful apple-red hair. Her dazzling mane gets her noticed by the prince of the kingdom, but instead of romancing her, he demands she be his concubine. Shirayuki refuses, chops off her lovely locks, and runs away to the neighboring kingdom of Clarines. There, she befriends a young man named Zen, who, SURPRISE, is also a prince, although with a much better temperament than the previous one. Watch as Shirayuki finds her place in the new kingdom, and in Zen's heart.

Source: FUNimation
Phantom in the Twilight
Fena: Pirate Princess and Phantom in the Twilight shares a lot of similarities from having both female main characters who both find themselves get entangled in a world unbeknownst to them. Get surrounded by a group of people who acts as their shield and companions in their new adventure. You can watch Phantom in the Twilight on TrueID.
Set in modern-day London, the story takes place in a world where "Shadows" are born from human fear and anxiety. A young girl arrives to study abroad, only to be caught in a bizarre incident as she enters university. In a city with no acquaintances, the helpless girl wanders into "Café Forbidden," a mysterious café that exclusively opens at midnight. She meets an assortment of handsome men employed at the café, where guardians who protect the boundary between humans and shadow convene.

Source: MAL News
Violet Evergarden
I have to recommend this one due to the similar visual aesthetics from both anime. No one can complain about how great the animation quality and the visual experience that we had with Violet Evergarden from Kyoto Animation and I felt having the same when watching Production I.G.'s animation on Fena: Pirate Princess. Nevertheless, both anime follows the journey of equally gorgeous ladies into womanhood and their quest for finding purpose in their life.
A certain point in time, in the continent of Telesis. The great war which divided the continent into North and South has ended after four years, and the people are welcoming a new generation. Violet Evergarden, a young girl formerly known as "the weapon", has left the battlefield to start a new life at CH Postal Service. There, she is deeply moved by the work of "Auto Memories Dolls", who carry people's thoughts and convert them into words. Violet begins her journey as an Auto Memories Doll, and comes face to face with various people's emotions and differing shapes of love. There are words Violet heard on the battlefield, which she cannot forget. These words were given to her by someone she holds dear, more than anyone else. She does not yet know their meaning but she searches to find it.

Source: Anime News Network
Katanagatari
Let's go back to where anime came from. This is so Japanese in its core with a grand adventure to tell. Katanagatari might be known to be a full-pledged dialogue-heavy anime but I think those intricate and well-woven dialogue makes the anime a worthwhile experience, a rather unique take on the adventure genre fueled with absolutely gorgeous animation, arts, and character designs.
Yasuri Shichika, the seventh successor of the Kyotouryuu (bladeless) sword art, lives on an isolated island with his older sister, Nanami. One day Shichika is visited by a woman named Togame, who requests his aid in her quest to find and collect the final twelve swords forged by the legendary master swordsmith, Shikizaki Kiki. Shichika and Togame begin their odyssey by leaving the island he called home for over 20 years. They will face twelve individuals who possess and protect Shikizaki's legendary swords. Join Shichika and Togame on an exciting, epic adventure that defies reality as they discover the true potential of the Kyoutoryuu sword style!

Source: NIS America
The Heroic Legend of Arslan
We don't have a princess or a female protagonist here but a cinnamon roll that we must protect at all cost. The Heroic Legend of Arslan follows the story of a dethroned prince who embarks on a life-changing journey of taking back his kingdom from the usurpers and proving himself to his father. Both Fena and Arslan are having a set of interesting and amazing comrades beside them that supports them no matter what will be the outcome of their causes are.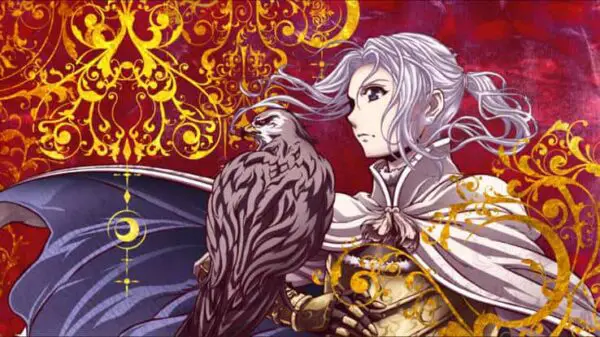 The manga's story: In the prosperous kingdom of Pars lies the Royal Capital of Ecbatana, a city of splendor and wonder, ruled by the undefeated and fearsome King Andragoras. Arslan is the young and curious prince of Pars who, despite his best efforts, doesn't seem to have what it takes to be a proper king like his father. At the age of 14, Arslan goes to his first battle and loses everything as the blood-soaked mist of war gives way to scorching flames, bringing him to face the demise of his once glorious kingdom. However, it is Arslan's destiny to be a ruler, and despite the trials that face him, he must now embark on a journey to reclaim his fallen kingdom.

Source: Anime News Network
The Vision of Escaflowne
This is the isekai anime that you should watch from the good old days of the 90s. Every episode is a quest for truth and purpose, an adventure to the unknown world with warring nations, swords and mecha-fights, and the mysticism of an ancient ruined kingdom.
High school student Hitomi is transported from Earth to the magical world of Gaea, where she meets boy prince Van Fanel, and is caught up in his quest to unite the countries of Gaea against the ominous Zaibach empire. On the way, she discovers a hidden ability and strives to unravel layers of mystery surrounding Van, his past, and the giant machine known as Escaflowne.

Source: Anime News Network
Code:Realize ~Guardian of Rebirth~
A journey of uncovering the truth amidst all the conspiracy, this had been the same elements that Code:Realize ~Guardian of Rebirth~ and Fena: Pirate Princess shared at its core. It follows both female leads embark on a journey albeit being pursued by different forces to secrets that hide within them. If you wish to catch up with this anime, good thing, it is now showing on TrueID.
Restricted to an abandoned mansion on the outskirts of London in fulfillment of a promise to her father, lonely Cardia lives day to day isolated from the world. Her body carries a deadly poison that rots or melts anything her skin touches, prompting the locals to call her a "monster." One day, her quiet solitude is interrupted as the Royal Guards break in to capture her. It is then that Cardia meets Arsène Lupin, a chivalrous thief, who helps her escape the soldiers' clutches. She soon finds herself on a journey with Lupin to locate her father, who holds the answers to her mysterious condition.

Source: Aksys Games, edited
Golden Kamuy
Love it or hate it, Golden Kamuy is one of the best anime when it comes to delivering the unexpected yet can still fully entertain its viewers. I am a big fan of Asirpa and the Immortal Sugimoto's journey, their quest for the truth, and of course, the Ainu gold. Most of all, it thrives on introducing a unique culture of the tribal Japan of the north to anime viewers, making it a rather educational and diverse story, fueled with militaristic politics, crimes and fugitives, and a whole of exotic humor that revolves around ecstatic topless beefcakes, making it a set of varying layers of humor, action, and drama beautifully blend together.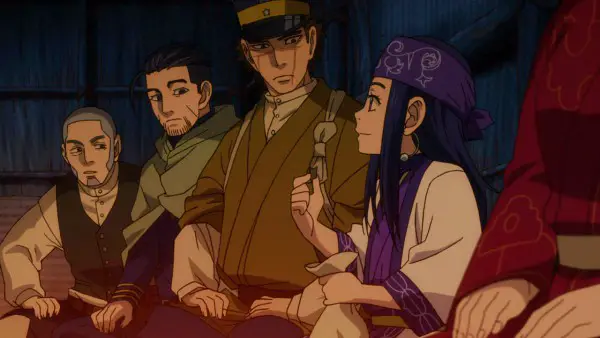 In the early twentieth century, Russo-Japanese War veteran Saichi "Immortal" Sugimoto scratches out a meager existence during the postwar gold rush in the wilderness of Hokkaido. When he stumbles across a map to a fortune in hidden Ainu gold, he sets off on a treacherous quest to find it. But Sugimoto is not the only interested party, and everyone who knows about the gold will kill to possess it! Faced with the harsh conditions of the northern wilderness, ruthless criminals, and rogue Japanese soldiers, Sugimoto will need all his skills and luck—and the help of an Ainu girl named Asirpa—to survive.

Source: Viz Media
Alright, so these are only a few of the anime like Fena: Pirate Princess that fans should try to check out. I think this is a perfect opportunity to keep the vibes of a fantastic sense of adventure upon completing the recently concluded original anime is currently running as one of my best anime of 2021. Have you guys watched Fena: Pirate Princess, and any of the anime that I had mentioned above? Share your thoughts with us about them in the comment section below.
Last Updated on November 8, 2022 by Yu Alexius