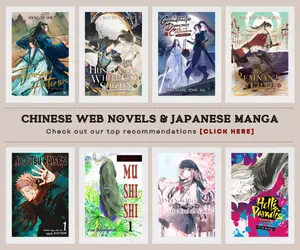 The summer 2021 anime season had set us all adrift to an exciting and unpredictable adventure amidst the pandemic time and it has been a ride filled with so many emotions and socially relevant issues that we can easily relate ourselves with in one way or another. What is supposed to be quite a low-key season has evolved into an interesting and worthwhile adventure for anime viewers despite the setbacks and the fact that it quite lacks the dynamics that the Winter 2021 season had set the standard for the entire year.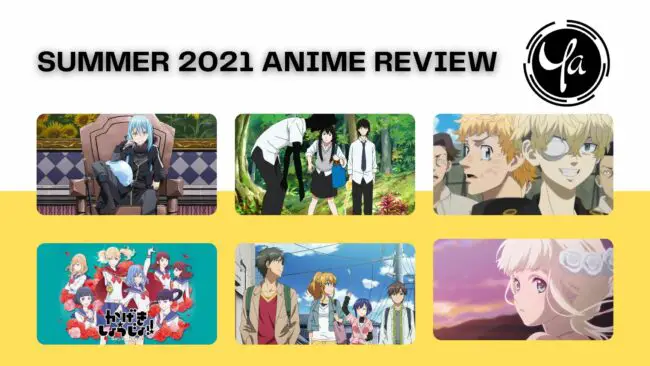 Just like the title of this post suggests, I will wrap up the summer 2021 anime season with my final impression review as we dig a bit deeper and a brief overview about the best series that did better this season. I'll start the list with my top 10 anime from the summer 2021 season, then followed by further recommendations, and a bit of feedback towards the biggest losers and disappointments of the season.
The Best Anime from Summer 2021 Season
Sonny Boy
This original anime from director Shingo Natsume (One Punch Man) and studio Madhouse has so much to offer other than the unique visual aesthetic that you'll easily experience through its animation. The story itself is a metaphor of Japanese society, the world where the Japanese teenagers and students revolve, the beauty and the danger that it holds. It is philosophical on the surface but if we go beyond, you'll discover a lot of reinventions in a broad narrative of stories that do not simply show a black and white presentation of the subject, but an in-depth and mysterious dive towards surrealism and reflective experience.
Kageki Shoujo!!
Opera Girl! had been a surprising ride especially because it is not my usual cup of tea when it comes to anime. It is a heartwarming and inspiring coming-of-age story of girls who chases their dreams in a competitive world of ladies and actresses. From the director of Akatsuki no Yona, Kazuhiro Yoneda; the anime had been a pleasant surprise, and a bit educational as it presents some of the darker sides of the entertainment industry and all the sacrifices and learning experiences that these girls had to went through to realize their dreams.
Tokyo Revengers
One of the biggest series of the year, this time travel anime that deals with salvation for the future by changing the past no matter how hard it may be, no matter how heartbreaking it might be; Tokyo Revengers just have all the cards to present an exhilarating shounen experience to its viewers. From its well-written story despite how generic the plot is, to its gorgeously design characters (fangirls might be drooling out there, please wake up), heartfelt voice acting, and powerful soundtracks; Tokyo Revengers excels in all the elements need for a successful shounen anime. Here's a personal opinion though, I still can't come to like the main character, Hanagaki Takemichi (sorry for that).
That Time I Got Reincarnated as a Slime Season 2 Part 2
Rimuru Tempest had brought a lot of surprises that made all the fans go crazy over it the entire season. The anime had the same strength and weaknesses I think. Most of the time, every episode revolves around lengthy dialogues between the characters. For some, it is annoying and kills the excitement, but it also made things easier to understand and fun, since let's admit it; Slime anime does not simply thrive in action but also in well-written dialogues which adds dynamic interactions to the characters and story. Plus, it is also an opportunity to insert some of the best comic reliefs from the series.
Remake Our Life
If you'll be given a chance to travel back in time and fix your life once again, to choose the right decision that you initially ignored, will you do it? Remake Our Life is relatable in many ways, especially to fans who had been thinking of what-ifs in regards to their life decisions. This anime delivers an inspiring story and at the same time, highlighted several life lessons for the viewers to ponder upon.
Recommended: Our Top 50 Anime Series of 2020
The Aquatope on White Sand
Who would ever expect that a story about working in an Aquarium would be as exciting and dramatic as this? The Aquatope on White Sand is an original anime from P.A. Works and it's one of the most visually stunning series we had from this season. It's a story of youthful adventure with naive thoughts but was able to capture our hearts through its sincere and natural appeal of heartfelt storytelling of trying to overcome insurmountable circumstances and learning that comes from it.
Fena: Pirate Princess
This is not witchcraft, but Crunchyroll Originals' anime Fena: Pirate Princess is the most magical adventure you'll get from the summer 2021 anime season. We have pirates, the navy, and royalties in this breathtaking anime from Production I.G., a story of finding one's destiny and unraveling the mysteries behind one's identity. It is complemented with gorgeous animation, absolutely beautiful character designs, and enthralling soundtracks.
To Your Eternity
As I have previously said from my review of To Your Eternity, the anime is a story of evolution, a story of learning about becoming human and encountering their good and dark sides. To Your Eternity is a riveting adventure of learning one's purpose in life, in this anime, an immortal who went through various tribulations to learn about human's heart and moral standards through becoming a unique lifeform itself.
Miss Kobayashi's Dragon Maid S
Kyoto Animation came back so strong after the tragic arson attack in 2019, now Miss Kobayashi's Dragon Maid Season 2 had been a fantastic and hilarious ride more than anything else. It's great to see that we still have the same vibrant feels that we all get from all its humor and we were introduced to new characters and get to know the dragons, even more, especially the back story of Tohru, and the bonds she shared with Elma.
The Case Study of Vanitas
Vampire antics just never get old in anime just like in the cinema. The Case Study of Vanitas is another vampire-themed anime and one that gives a promising bromance, and fanservice we don't know we deserved. Animation-wise, this anime is pure bliss and gorgeous, paired with hilarious antics and comedic tropes.
Further Listing
Outside of my top 10 best anime of the season are the following series that had been an amazing experience:
My Hero Academia Season 5
Welcome to Demon School Iruma-kun!! Season 2
Tsukimichi: Moonlit Fantasy
How a Realist Rebuilt the Kingdom
I'm Standing on 1 Million Lives Season 2
Now, let's talk about some disappointing stuff. The Detective Is Already Dead had been the biggest loser from my list. From being one of the top 10 when the season started, it just went down as I started losing interest in its antics. The non-linear storytelling is tolerable, but going back to its core, the series has nothing to offer aside from its gorgeous character designs.
Alright, this is where I shall end my review of the summer 2021 anime season. Let me ask you guys, which one is your favorite, and do you think that the anime of the year should be picked from this lineup? Share your thoughts with us in the comment section below. If you're still wondering which anime should you watch next? You may check our guide and top recommended anime from the upcoming Fall 2021 Anime Lineup. You may also start watching it legally and for free now on several anime streaming platforms such as Muse Asia and Ani-One on YouTube, WeTV, iQIYI, and many more. For classic anime that you would like to re-watch, we highly recommend the TrueID.ph app where you can check some of the best shounen anime in recent years.
Last Updated on November 8, 2022 by Yu Alexius