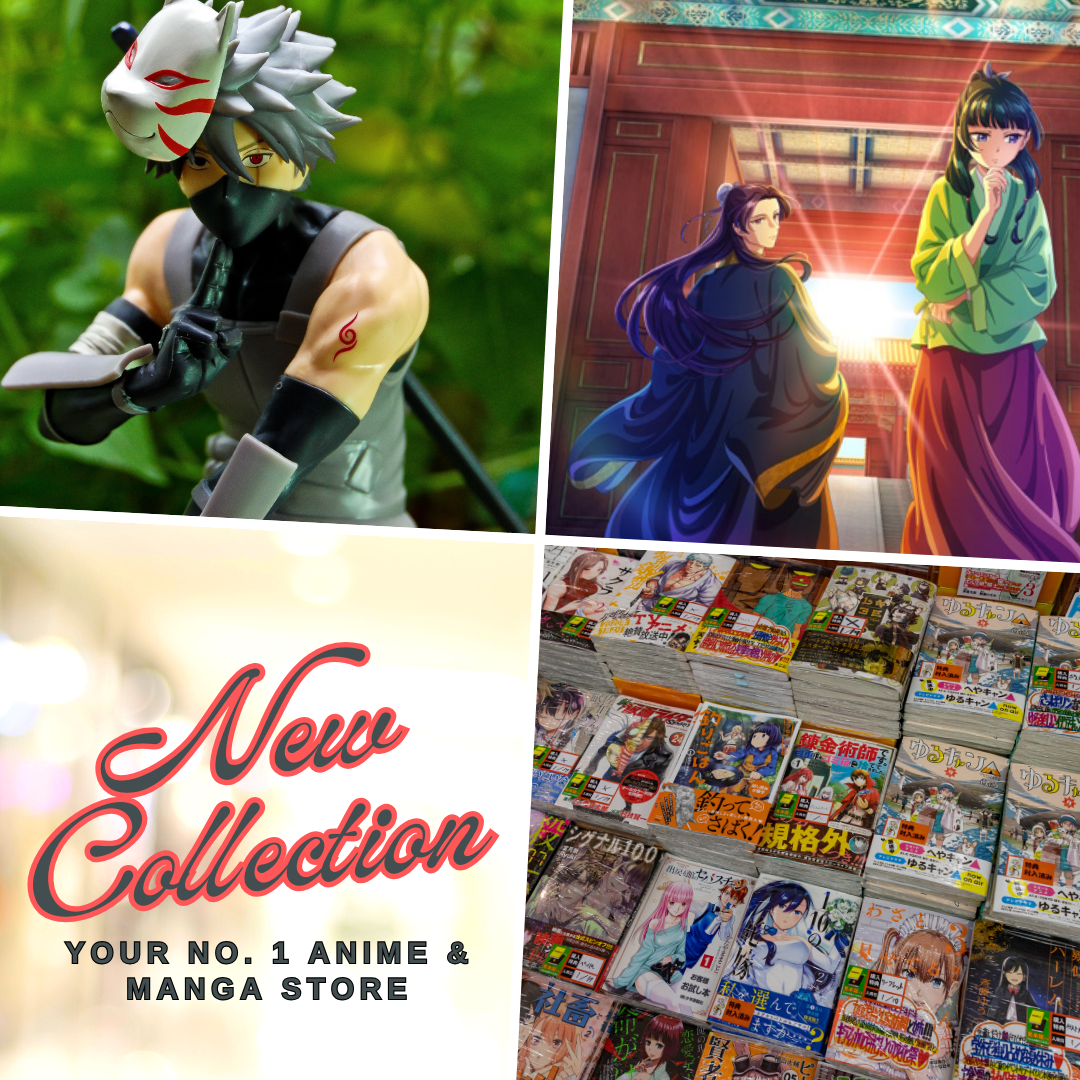 One of the biggest surprises that anime fans had witnessed this Fall 2021 seasonal lineup is Ousama Ranking (Ranking of Kings) from Wit Studio, an innocent yet intense and dramatic royal succession and intrigues that will remind viewers of the hit HBO series Game of Thrones.
Ousama Ranking is currently airing and has been among the biggest surprises for me this season along with Blue Period and Heike Monogatari as I had previously mentioned on my first impression review of the Fall 2021 anime lineup.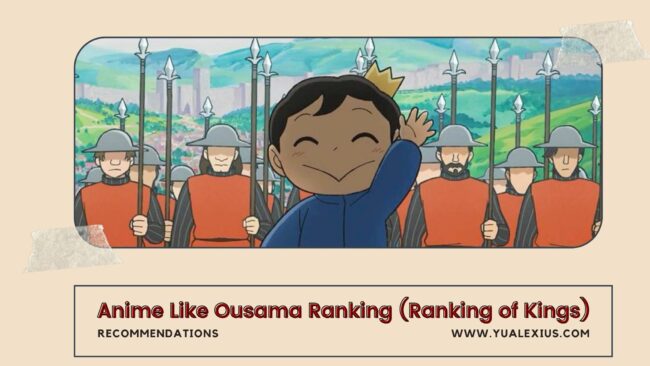 The major premise of the anime is that it follows the journey of Prince Bojji on becoming the king that stands atop the ranking, while he does not bother about the ranking, he is the rightful king of his kingdom which had been taken away by his young brother all thanks to some dirty royal politics and some unknown voice that came from inside a mirror.
Now, he just wants to embark on a journey, an adventure that is beneficial for his development as a person, as a king, as he meets various people, and learns so much despite his naive and genuinely pure behavior. What's even make Ousama Ranking a rather amazing and unique experience is that despite having a generic plot, Prince Bojji has that adorable and irresistible charm that made the viewers sympathize and fell in love with his story as a whole.
The anime is an adaptation of a manga series of the same title by Sousuke Touka. It is directed by Yousuke Hatta and Arifumi Imai with composition by Taku Kishimoto on WIT Studio. It deals with elements that involve fairy tales, bullying, assassins, magic, disabilities, and many more.
Synopsis
Unable to hear, speak, or wield a sword, Prince Bojji doesn't seem like a typical heir to the throne—and his kingdom agrees. But his fateful encounter with Kage, a shadow on the ground, gives him his first true friend. The two set off on a grand adventure and, together, form a bond that can overcome any obstacle…even being king.

Source: Funimation
In line with this, I have listed here 10 anime like Ousama Ranking, these various series will help you navigate through certain elements of the anime. It will make us ponder about everything, both great and small that Ousama Ranking has to offer from a different perspective by being able to draw comparisons and conclusions from these set of anime titles.
10 Anime Like Ousama Ranking (Ranking of Kings)
The Heroic Legend of Arslan
The very first thing that comes into my head after watching a few of the earlier episodes of Ousama Ranking is this shounen and adventure anime called Arslan Senki. It has a similar plot, while Arslan might be even bloodier and full-scale military warfare, Ousama Ranking meanwhile offers a rather relaxing vibe despite all the drama and conspiracy that lurks in the darkness.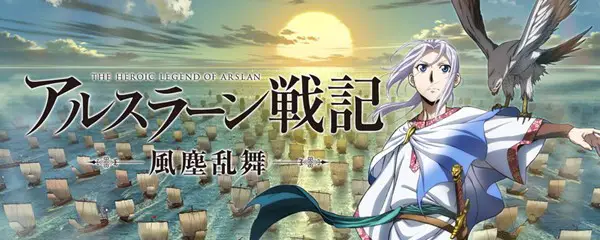 But the bottom line is that we'll have both main characters, both princes and rightful heirs to the thrones on their own rights have to go on a journey in the quest for development, for safety, for finding purpose, and discovering the truth.
To Your Eternity
This is another anime from 2021 and had been one of the most dramatic and heartbreaking experiences this year. Ousama Ranking is not as violent or tear-jerking as To Your Eternity but both stories have a genuine quest for adventure and sense of purpose despite the disabilities of the main characters, despite the fact that they're lacking something but they still persevere in a world filled with treachery and cruelty.
Akatsuki no Yona
Here's another anime that I can't separate with Arslan Senki. Akatsuki no Yona just like Ousama Ranking follows the journey of an heir whose rights to the throne had been stolen. However, Akatsuki no Yona focuses the story on our young princess and her involvement with several allies who had been connected to her due to her lineage and the myth that comes with it. Both anime highlights betrayal from people that the main characters had trusted so much.
A Silent Voice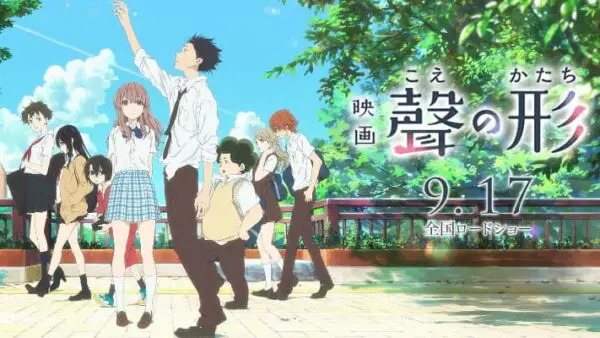 We can't talk about hearing disabilities in anime without mentioning A Silent Voice. Both anime highlights deaf main characters, they both struggles with bullying since their childhood but maintain a positive outlook in life although it hurts them inside. That is why A Silent Voice is an anime like Ousama Ranking that every fan of the series should not miss.
Hortensia Saga
Let's go back to the historical setup with swords and magic, Hortensia Saga is one of the recent anime that started so simple yet eventually caught my attention, just like Grancrest Senki. What makes it similar to Ousama Ranking? Well, just like Akatsuki no Yona and Arslan Senki, it also has one of the main characters got her claim to the throne stolen, there are also military struggles between warring kingdoms and many more.
Somali and the Forest Spirit
Let's take a break from war stories, and go on a pure adventure. Somali and the Forest Spirit was one of my top anime from the Winter 2020 lineup and it surely delivers all the feels and wonders of a real adventure anime. Just like Prince Bojji, Somali is a young heart who travels to seek the answer and purpose for their existence, and along the way, they'll both meet different people and entities to whom they'll both share unforgettable fond and bitter memories.
Made in Abyss
Here's for the real adventure, a dive into the Abyss. The story follows the journey of two children into the Abyss, a literal huge hole in the ground where people go to look for precious discoveries but what lies deep within are the real danger, monsters, and different species of organisms, and many more are what awaits our pair of kids. But what also lies deep below is the truth and life-changing encounter that will develop them as a person.
Josee, the Tiger, and the Fish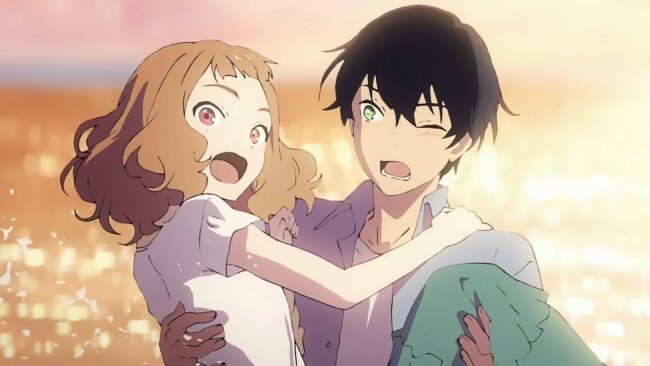 From a disability on hearing, let's go to another anime that revolves around another person with a disability that is Josee from one of my favorite anime films this 2021 – Josee, the Tiger, and the Fish. It is a story of finding purpose in life, of finding solace in the presence of a person you won't expect to be there right beside you. It is a rather cute story of moving forward despite the odds and seeing things from a new perspective, just like what Prince Bojji is trying to accomplish in the series right now.
Heike Monogatari
The Tale of Heike is a rather surprising anime this season too. It is historical but there's more to its story than what meets the eye. It is very Japanese and set in Feudal Japan where various houses are watching each other, plotting against each other to be the strong and almighty clan in Japan. Now, that just looks like Game of Thrones, right? In that aspect, it feels similar to Ousama Ranking, and both anime had been visually appealing this season, showing some of the most heartfelt and deep narratives that we had this year.
Guin Saga
So I am ending this list of anime like Ousama Ranking with another story that focuses on main characters who had been a push away from their homeland, now, they need to keep their safety and travel across the land to fulfill their destiny and bring peace to their homeland.
Related Post: First Impressions – Ousama Ranking
There are some more titles worth mentioning but these 10 are my personal picks to be recommended to every viewer of Ousama Ranking who is craving for more similar stories to the journey of Prince Bojji. Now, let me know your thoughts about Ousama Ranking, and are there some more titles that you would like to be added to our list? Share it with us in the comment section below.
Last Updated on September 30, 2022 by Yu Alexius