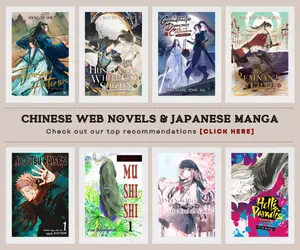 Tao Yao, Mo Ya, and Liu Gonzi are coming back for Bai Yao Pu Season 2 which is slated for release on July 18, 2021; wouldn't it be awesome to relive all the drama, humor, life lessons, and gorgeous animation that we had experienced from it last year? But before the release of Bai Yao Pu Season 2, we have listed here several anime and donghua that fans of the supernatural-drama series might want to check to further satiate their craving for similar stories and as an appetizer for its return.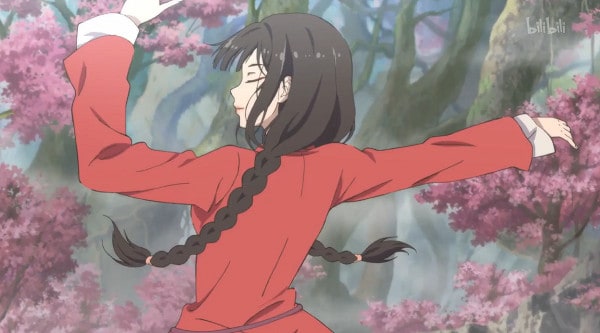 The story of Fairies Album follows our divine doctor Tao Yao and her adventure as she travels in Ancient China together with her companions, a young monk named Mo Ya, and a mysterious serpent demon called Liu Gonzi. In their journey, they met various types of humans and demons, some with good attention and some with malice, but the bottom line is that the story revolves around connections, and special bonds by humans and demons alike no matter how ephemeral it may be in the surface.
10 Anime Like Fairies Album (Bai Yao Pu)
In line with Fairies Album return this July, I have listed here several titles, both Japanese anime, and Chinese donghua that fans should check out too. Without further ado, let's start the list with the titles that many of you might be quite familiar with. But before that, you might want to check our review of Fairies Album Season 1 first here: Manual of Hundred Demons (Bai Yao Pu) – On Fleeting Emotions, Eternal Memories
Mushishi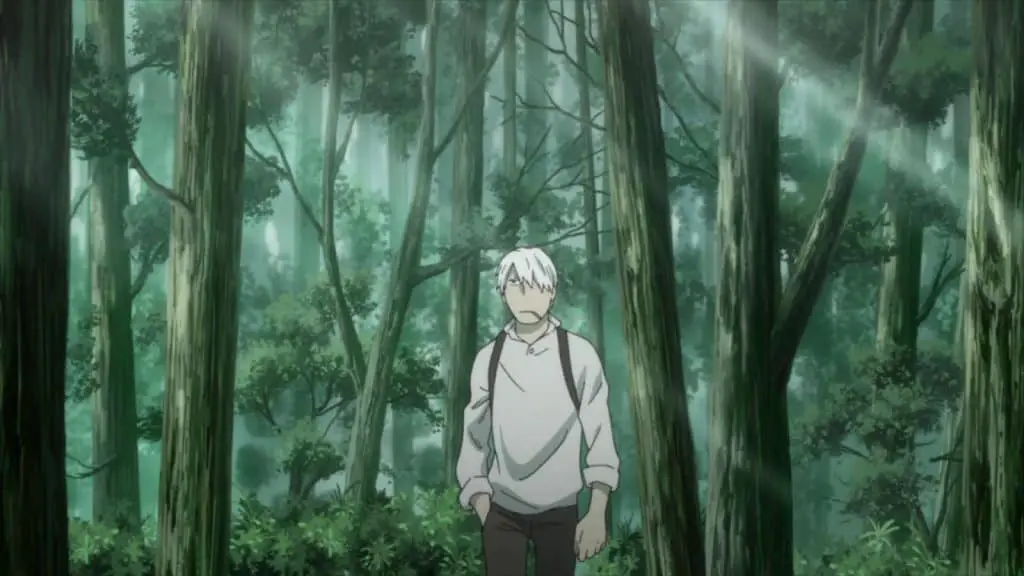 On the surface, Mushishi and Fairies Album looks similar in any sense. They both deals with supernatural occurrences, and a slice-of-life format of a narrative. Albeit, Mushishi has a serious and poetic tone of storytelling while Fairies Album thrives on lingering emotions through non-linear and flashback narratives. Just like Tao Yao, the main character from Mushishi, Ginko is knowledgeable in the affairs of the supernatural, he is a traveling doctor that deals with Mushi, an invisible creature that serves as the foundation of life and nature. However, no matter how closely related the story of Mushishi and Fairies Album on the surface, the difference will eventually take form as it leads the viewers to a wonderful and emotional ride from the beginning until the end.
Watch Mushishi Legally: Funimation |  Tubi TV | Hulu | AnimeLab 
Natsume's Book of Friends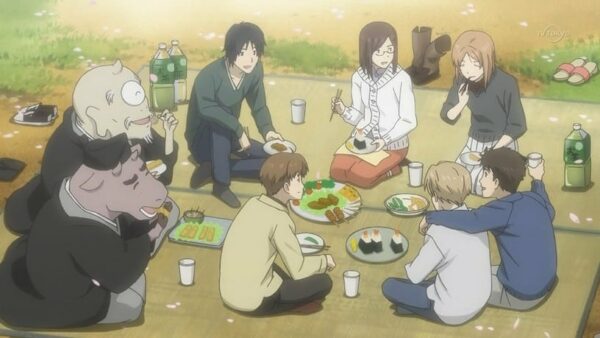 Natsume Yuujinchou | Next on the list is my favorite anime of all time, Natsume's Book of Friends also deals with humans connection through emotional storytelling that involves supernatural beings. If you want to have a long yet relaxing slice of life journey, Natsume's Book of Friends can be your solace, it has a total of 6 seasons so far, with 1 movie and several OVAs throughout its stint for over a decade. The anime follows the life-changing journey of Natsume Takashi as he slowly opened his heart to others and his newfound family and friends, builds new bonds, faces dangers from supernatural attacks, coming to terms with his past and his special abilities to see ghosts and spirits.
Watch Natsume's Book of Friends Legally: Crunchyroll | Funimation | VRV
The Emperor's Strategy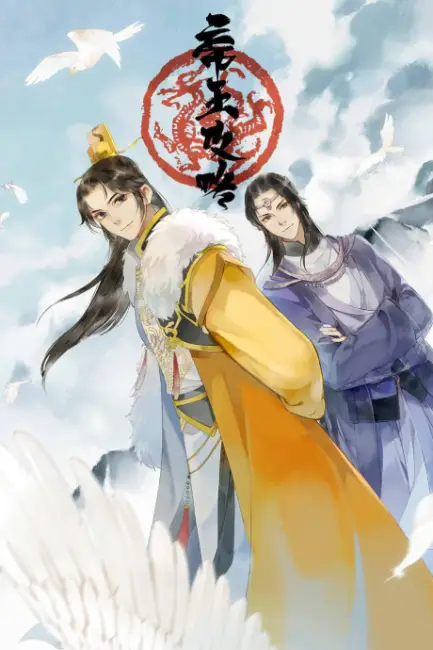 Diwang Gonglue | A story of the intricate relationship is next on our list, The Emperor's Strategy is another donghua that deals with human connections through the shared fate of its main character, the Emperor and his best friend as they both deals with politics and the warring times.
Watch The Emperor's Strategy Legally: Tencent QQ | WeTV | bilibili
Heaven Official's Blessing
Tian Guan Ci Fu | One of the best Chinese anime from 2020 is next on our list, Heaven Official's Blessing had been everyone's favorite due to its emotional storytelling and intimate friendship of Xie Lian and Hua Cheng. The story focuses on the two characters and the bonds they shared. It has similar Chinese vibes as Fairies Album as there's cultivation, ghosts and demons, gods, and the usual oriental drama. Both donghua were also animated by Haoliners and produced bilibili.
Watch Heaven Official's Blessing Legally: Amazon | Funimation | Netflix | bilibili | AnimeLab | YouTube 
The Lost Tomb Chronicles: Qinling Sacred Tree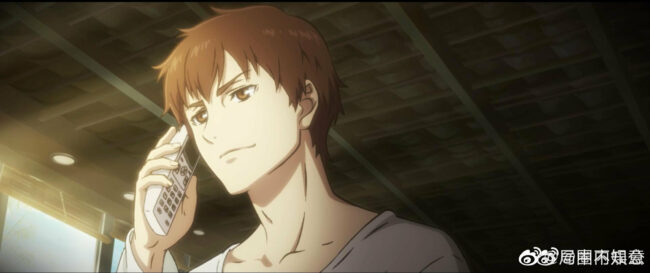 Daomu Biji: Qinling Shen Shu | The Chinese anime adaptation of Daimu Biji is next on our list. It's a story of great adventure, one filled with treasure hunting and dealing with ancient relics.
Watch The Lost Tomb Chronicles: Qinling Sacred Tree Legally: Tencent QQ | YouTube
Wandering Witch: The Journey of Elaina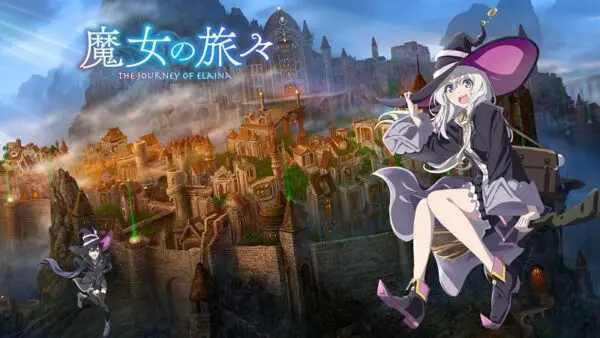 Majo no Tabitabi | Our traveling witch Elaina just shares a lot of similarities to our spiritual divine doctor Tao Yao. Sometimes, they are vain and absurd and simply pursue their own goal but in the end, they still have some humanity no matter how they put a pretense or act on it. As they ventured out on their great journey, they met different types of people in different places, listened to and witnessed their story, and has become a part of their life in one way or another.
Watch Wandering Witch: The Journey of Elaina Legally: Hulu | AnimeLab | Funimation | YouTube
Kino's Journey -the Beautiful World- the Animated Series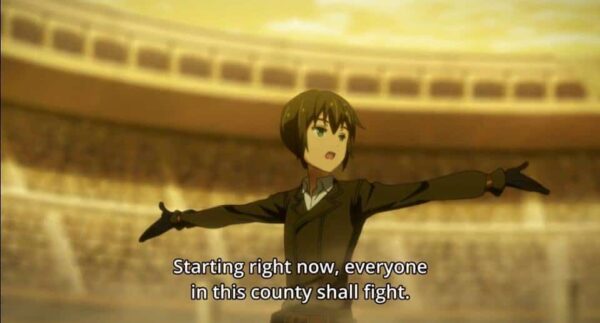 Kino no Tabi -the Beautiful World- the Animated Series | Here's another anime about traveling and observing the world from a different perspective as if you're a viewer in the VIP seat of a cinema. Kino's Journey follows the adventure of Kino as she travels in different places, a unique world where many types of people lived and their clashing ideals. Just like Wandering Witch, Kino's Journey simply does not deliver a story but provides the viewers some thought-provoking moments through an exquisite narrative that usually stands in the boundary of humanity's moral standard, and the gray line of what is good and what is evil.
Watch Kino's Journey -the Beautiful World- Legally: AnimeLab | Funimation | Crunchyroll
Panda and the Magic Serpent

Hakujaden | This is a film and that one that resembles White Snake. It's about the story of a stars-crossed lover, a serpent demon, and a man who befriends her and shares a deep friendship during the man's childhood years. The snake demon was able to get a human form through a mysterious event, however, it seems that the ties she shared with the man will be torn apart due to the people that surround them and treated her like a bad omen. Hakujaden is another story of a deep bond between a demon and a human and hurdles that they should surpass to weather the storm in their path.
Babylon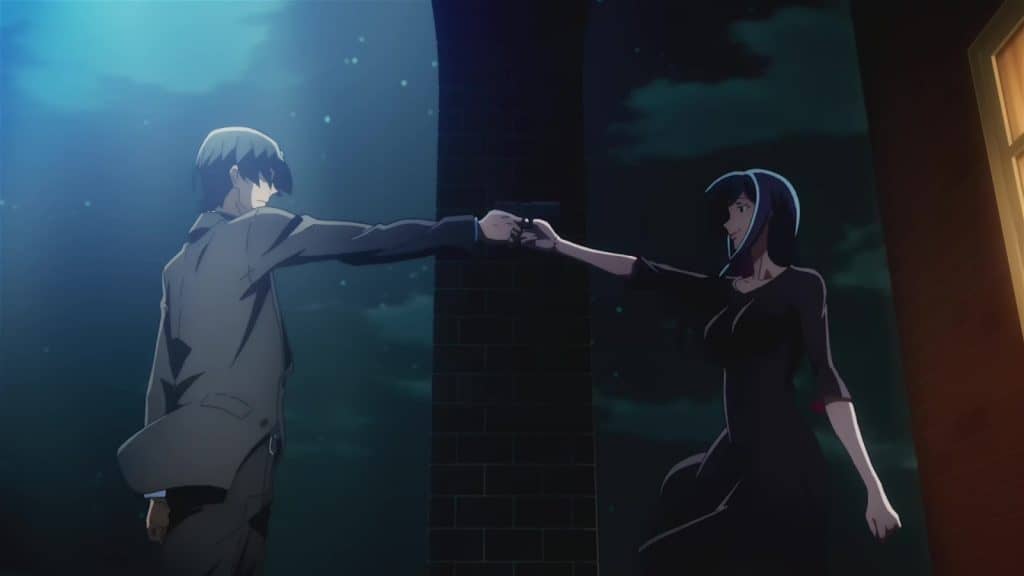 Here I shall ask the question again, What is evil? Babylon is an exciting crime and thriller anime that deals with the human psyche and moral standards. It aims to deliver a story and shows that life and humans are not as simple as white and black. There's a tiny thread that connects people and this bond makes this exhilarating anime a tragic and dramatic one.
Watch Babylon Legally: Amazon | Official Site
Sword Dynasty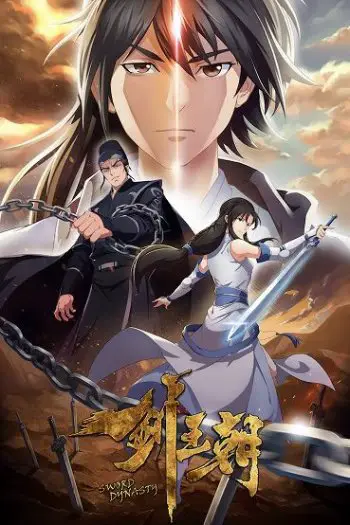 Jian Wangchao | Here's a Chinese anime with the same vibe as Fairies Album in terms of cultural similarities and emotional rides.
Watch Sword Dynasty Legally: iQIYI International
Fairies Album Season 2
To help you guys spice up and reminisce the story of Fairies Album, I have given you here a short overview about it which includes its synopsis as follow:
We follow the adventures of a mysterious young girl, accompanied by a young monk, and a demon doctor. Together, they solve human problems and cure illnesses caused by demons and ghosts.
Bai Yao Pu Staff & Cast
The following people are returning for Fairies Album Season 2 to reprise their respective roles and jobs in the series:
Director: Yi Dong
Music: Bao Caisheng
Character Design: Quan Enjing & Bai Qinxuan
Studio: Haoliners Animation League
Producer: bilibili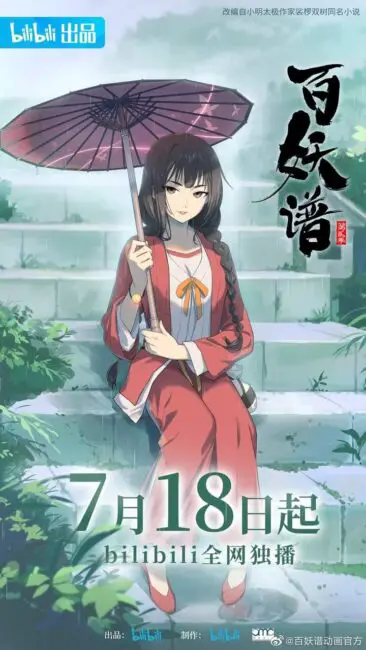 Alright, so let's all look forward to Fairies Album Season 2 on July 18, 2021, at bilibili. Have you guys watch these anime like Fairies Album before? Let us know which one is your favorite and why do you think it reminds you of the donghua?
Last Updated on September 25, 2022 by Yu Alexius