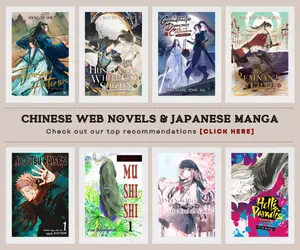 This is an anime recommendation that I should've done publishing a long time ago but yeah I think it is never too late yet. So, I had previously posted various posts like 10 anime like this certain Chinese anime and so on, and this time, I would like to share a list of anime similar to the Grandmaster of Demonic Cultivation or Mo Dao Zu Shi, a donghua that means so much to me. After all, I am pretty sure that many donghua fans are looking for answers to the question of what are the donghua and anime like The Founder of Diabolism (another title of Mo Dao Zu Shi) or MDZS.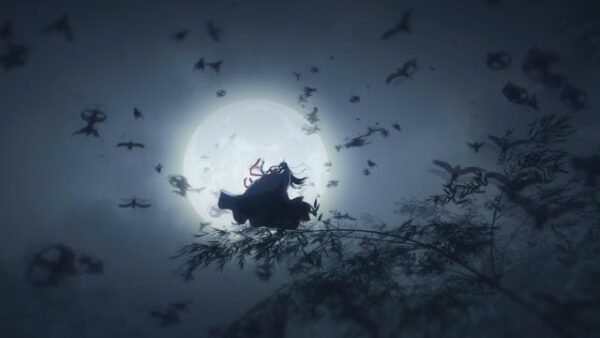 The Grandmaster of Demonic Cultivation was my best Chinese anime of 2018, it was inspired by Mo Dao Zu Shi, a danmei (boys-love) novel written by Mo Xiang Tong Xiu which is popular in China. The donghua was animated by BCMAY Pictures and produced by Tencent, the same team behind the first season of The King's Avatar which I believed had been our gateway series to Chinese animation several years ago. It's one of the many yet excellently done donghua that involves demon cultivation as one of its key elements.
The Grandmaster of Demonic Cultivation Synopsis
As the grandmaster who founded the Demonic Sect, Wei Wuxian roamed the world in his wanton ways, hated by millions for the chaos he created. In the end, he was backstabbed by his dearest shidi and killed by powerful clans that combined to overpower him. He incarnates into the body of a lunatic who was abandoned by his clan and is later, unwillingly, taken away by a famous cultivator among the clans—Lan Wangji, his archenemy.

This marks the start of a thrilling yet hilarious journey of attacking monsters, solving mysteries, and raising children. From the mutual flirtation along the way, Wei Wuxian slowly realizes that Lan Wangji, a seemingly haughty and indifferent poker-face, holds more feelings for Wei Wuxian than he is letting on. [Via: Anilist]
The donghua is scheduled to receive its 3rd season this 2021 and while we are waiting for it, we had come up with a list of anime like Grandmaster of Demonic Cultivation for the fans to enjoy and to further explore some more stories similar to Wei Wuxian and Lan Wangji.
Read: Top Chinese Anime Lineup of 2021
8 Chinese Anime Like Grandmaster of Demonic Cultivation (Mo Dao Zu Shi)
Tian Guan Ci Fu | Heaven Official's Blessing is first on our list of donghua similar to Mo Dao Zu Shi. This boys-love donghua is my best Chinese anime of 2020 and was adapted from the novel written by Mo Xiang Tong Xiu, the same author who wrote the Mo Dao Zu Shi novel. Both donghua has many similarities, it's boys-love with cultivation and exorcism cliche, albeit Heaven Official's Blessing focuses more on the intimate interaction of its main characters Xie Lian and Hua Cheng, while Mo Dao Zu Shi had shown us a decent amount of world-building and also touches the other characters' backstory.
Read: My Review of Heaven Official's Blessing Anime Season 1
Scumbag System
Chuan Shu Zijiu Zhinan | Also known as the Scum Villain Self-Saving System, this Chinese anime is also adapted from a novel by Mo Xiang Tong Xiu. This one along with Grandmaster of Demonic Cultivation and Heaven Official's Blessing comprised the MXTX danmei trilogy. What makes this different from its brothers is that this is an isekai story, yeah, such cliche exists in Chinese animation and they are called transmigration. This is also boys-love and follows the story of a normal guy transported inside the world of the novel he read and guess what? He possessed the body of the villain who is supposed to end up dying in a gruesome way.
Read: Scumbag System Season 2: What We Know So Far?
Thousand Autumns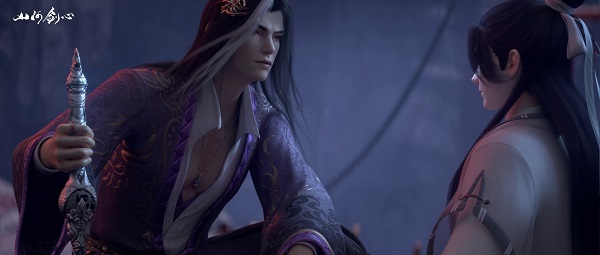 Shan He Jian Xin | Here's another boys-love Chinese anime dosage for you. Thousand Autumns is a top-notch donghua like Mo Dao Zu Shi, and also features a lot of fight scenes; just like Grandmaster of Demonic Cultivation and it is also a xinxia story at the same time. However, Thousand Autumns is a 3D donghua, and if you like a badass Wei Wuxian and probably a kindred soul of Hua Cheng; then Lord Yan Wushi from this donghua is someone you should look forward to. Shen Qiao's uprightness can be compared to Lan Wangji too.
Read: 10 Anime Like Thousand Autumns (Qian Qiu)
Spiritpact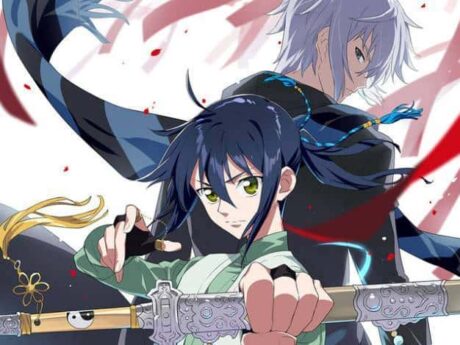 Ling Qi | It's another BL donghua, just like the Grandmaster of Demonic Cultivation anime, we have exorcism going on here albeit a bit of a drama and supernatural cliche that is always present in a Chinese story.
Twin Spirit Detectives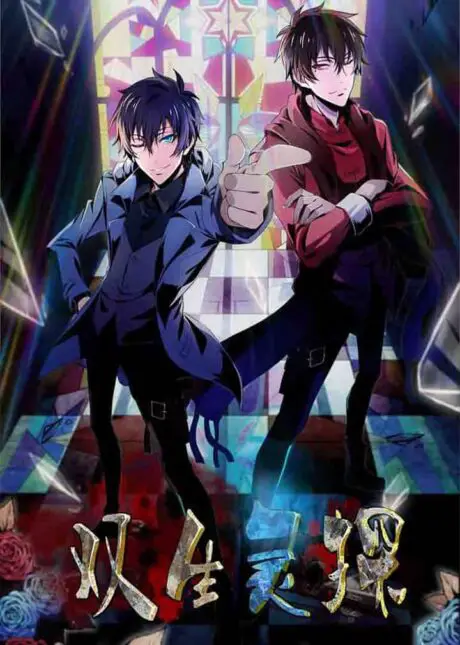 Shuangsheng Lingtan | Next on our list is a drama and psychological Chinese anime where it follows the story of two brothers, and there's a decent amount of time where you think it might've been a BL. But Twin Spirit Detectives aimed at solving the mysteries presented at hand, just like how our main characters from MDZS unraveled the truth behind the conspiracy that took place several years ago.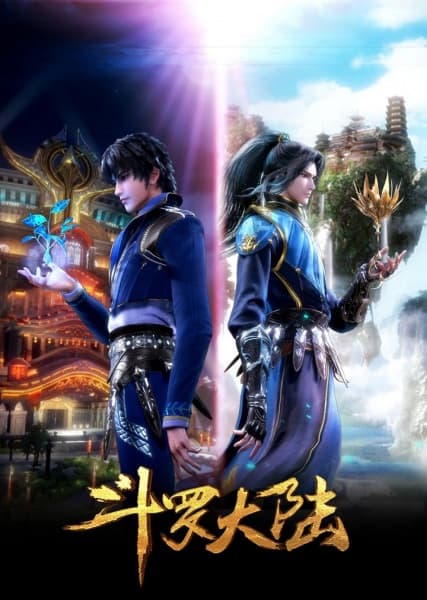 Douluo Dalu | Alright, you might be asking, why is Douluo Dalu here? It's not even gay? Both Tang San and Wei Wuxian are reincarnated MCs, they both have their memories from their previous life intact and they are both strong and genius. There's also cultivation. So, if you're looking for anime like Grandmaster of Demonic Cultivation but not a BL, Soul Land is a must-watch for you.
The Emperor's Strategy
Di Wang Gong Lue | Here's another BL in our list, The Emperor's Strategy is an exhilarating ride and while there are political intrigues, it thrives most of the time on the intimate interactions of our main characters.
Jie Yao | Somehow, we have another story here of intimate friendship and it can go beyond that, but Antidote can be everyone's cure for fans who are craving a boys-love story in Chinese animation. There are street fights, family drama, social relevance, and a friendship that made us a bit envious.
Read: Antidote (Jie Yao) Anime Review
Japanese Anime like Mo Dao Zu Shi
Banana Fish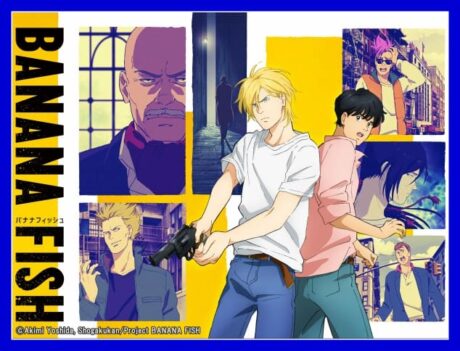 From the setting of Ancient China, let's go the modern New York with Banana Fish. Just like Lan Wangji and Wei Wuxian, Eiji and Ash from Banana Fish find solace in the presence of one another despite the difference in the world they are living in. It's a story of sacrifices, admiration, and friendship, plus there's action. At the very least, we're getting guns and fistfights instead of swords and magic here.
Laughing Under the Clouds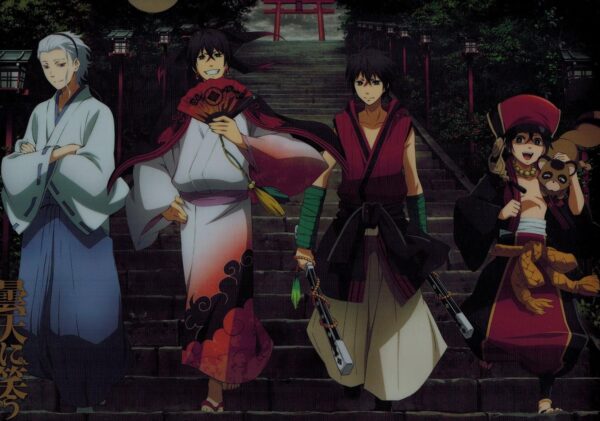 Donten ni Warau | Sometimes, we have to sacrifice something to protect those that we treasure. Just like how Wei Wuxian sacrifices himself, Tenka from Laughing Under the Clouds put himself in danger to save the people that he loves. They also both went to take a different paths than others. Just like the other titles mentioned above, Laughing Under the Clouds has a good amount of fight scenes and action, conspiracy, humor, and family drama.
Further Recommendations
I have also listed here other titles that you guys might want to watch if you are looking for some more anime like Grandmaster of Demonic Cultivation.
Shouwa Genroku Rakugo Shinjuu
The King's Avatar
Kimetsu no Yaiba
Jujutsu Kaisen
A Will Eternal
A Record of a Mortal's Journey to Immortality (some elements include demonic cultivation)
Stellar Transformations
Drowning Sorrows in Raging Fire
So, Grandmaster of Demonic Cultivation Season 3 is coming on August 7, 2021; I think it's amazing to refresh our memories about it by watching the first two seasons of the donghua which are available on Tencent and WeTV. Furthermore, the Mo Dao Zu Shi was also released in Japanese and dubbed this year under the title Madou Soshi.
Last Updated on January 17, 2023 by Yu Alexius